🗓️
October 27, 2023
By ✍️
Jaysukh patel
There is nothing wrong in saying that Apple is ruling the mobile industry. Every day, Big tech brand is working on improving user experience with the invention of outstanding features. If you are fond of music, then you might like using EQ apps for iPhone. 
The Apple Music app has several features, including the ability to customize your listening experience using the Equalizer. This function is best used if you don't want your audio to sound too muffled or boomy. You can even remove unwanted frequencies from any song you want on these devices – or if you're looking for ambient sound or something more specific like acoustic music, you can use this feature to tune your environment down or up as well.
Below are some of the best EQ apps for iPhone and iPad that you must try if you are a music junkie.
Get More – Best iPhone DJ Mixer Apps
The Best EQ apps for iOS and iPadOS
1. Boom: Bass Booster & Equalizer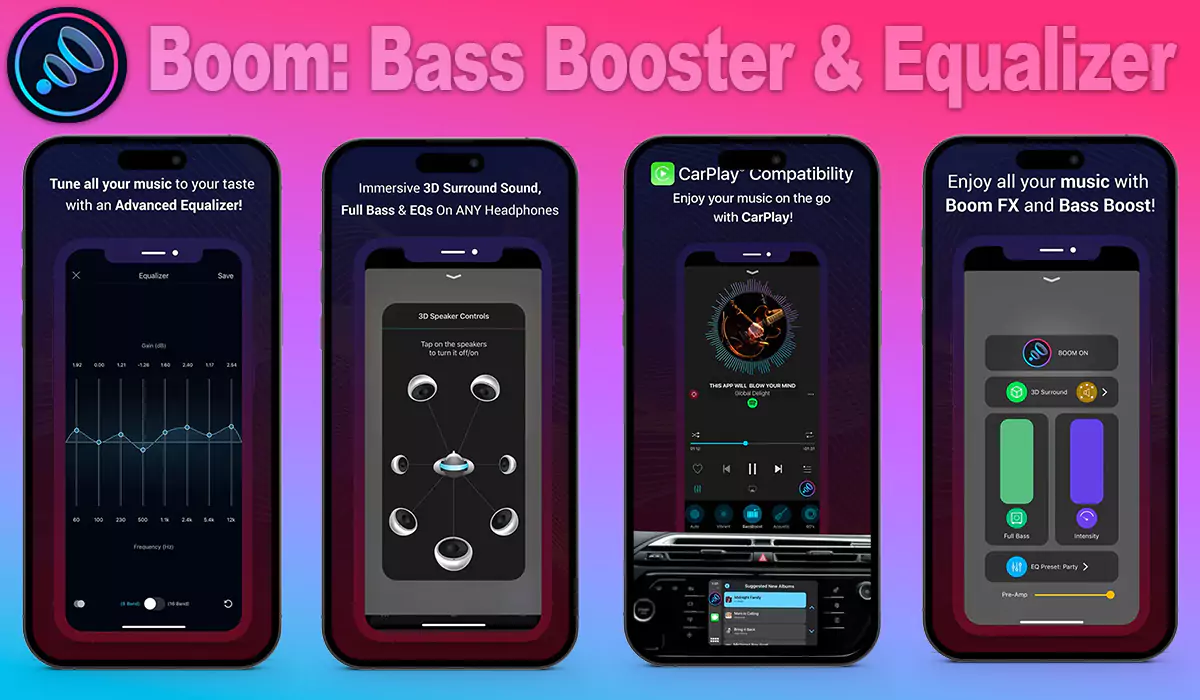 The Boom App is one of the Best equalizer and bass booster app for iPhone and iPad that helps to redefine and customize the music as per your choice. Experience the best 3 d sounds in your headphone; this app allows you to customize the music with 16 band equalizer. It has about 29 handcrafted presets to vibe with music in your own way. Experience the music like never before with the best streaming service and smooth file support.
Reasons to use the boom app:
Multiple library access
Carplay support
Stream radio stations and podcasts globally
2. Equalizer Fx: Bass Booster App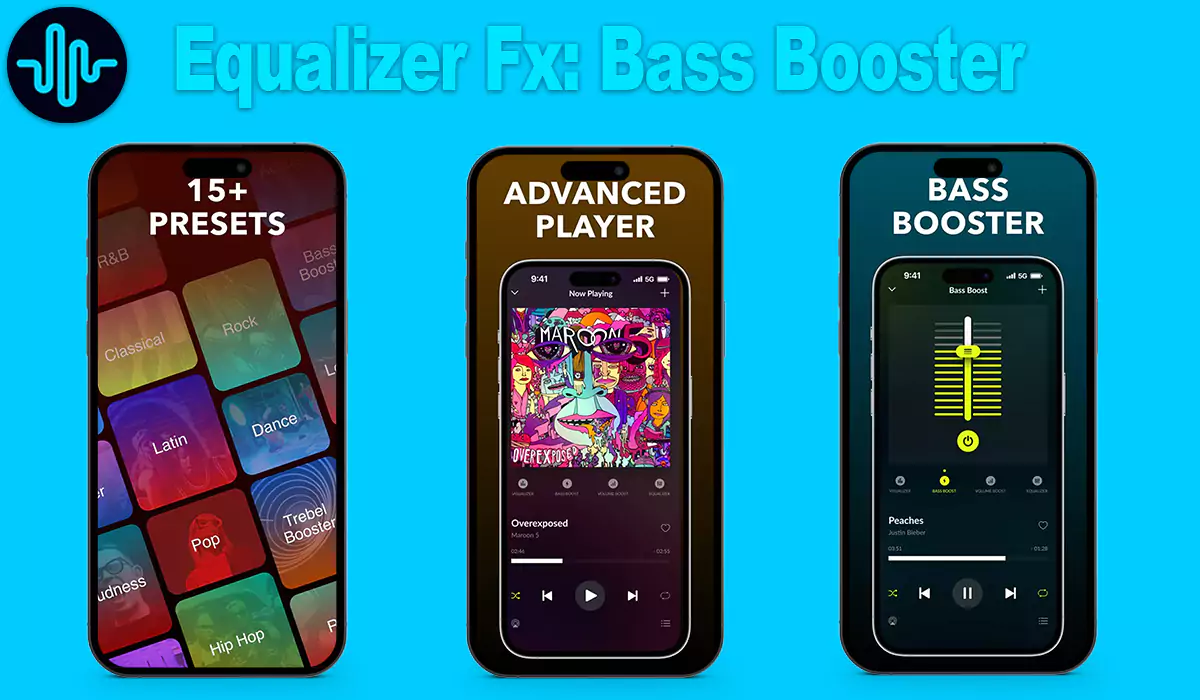 If you are a music enthusiast, then this app is for you. Feel the incredible bass-boosting effects with the best equalizer app for apple music. Modify your favorite song with 15 plus amplifier presets. The app has powerful 7-band EQ and dynamic bass tuning functionalities that will change the music magically. You can also play the music in the background and continue your other music editing work. The app has decent music visualizers.
Reasons to try Equalizer Fx:
Allows to create of custom equalizer presets
Comes with a variety of Equalizer presets
7-band EQ with Dj transitions
3. Bass Booster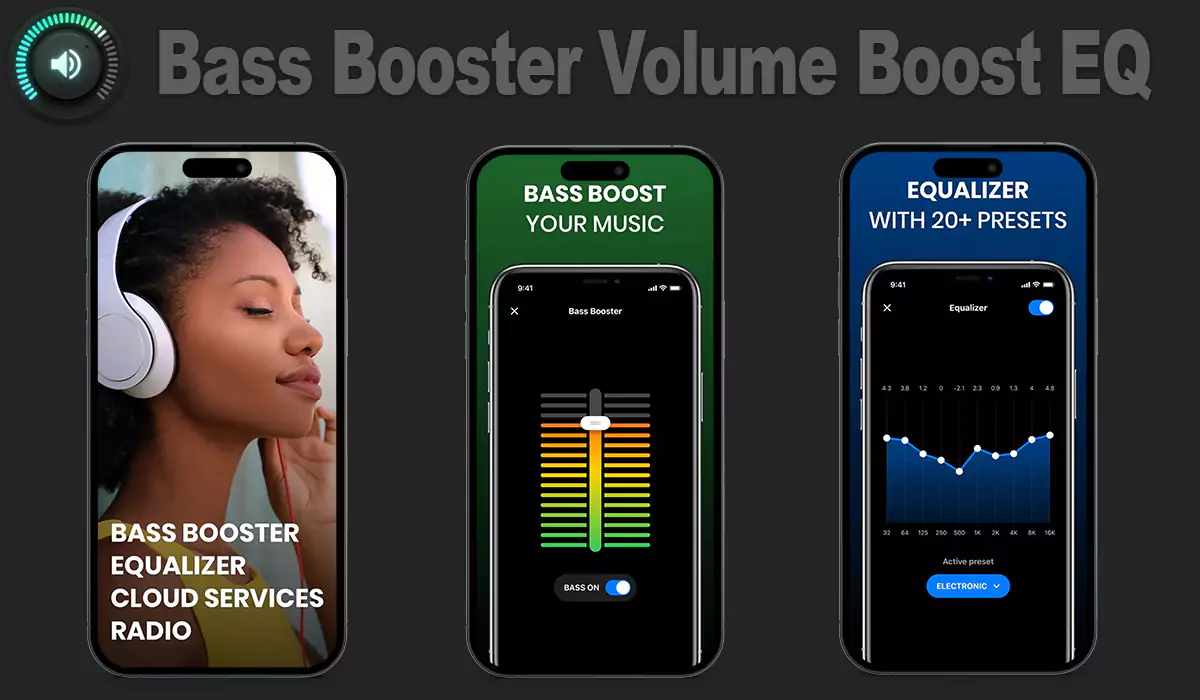 When you're looking to make your music sound better, Bass Booster is the best equalizer app for apple music that gives you an all-in-one solution that can make a lot of difference to your listening experience. It comes with built-in streaming options so you can access your iTunes library hassle-free and download music from google drive, dropbox, or any source at your convenience. The app has a powerful bass booster with 10 band equalizer that will improve overall sound quality.
Reasons to try Bass Booster:
Allows to create personalized playlists
Can be used in Offline mode
Full-featured music player with airplay and many more
4. Equalizer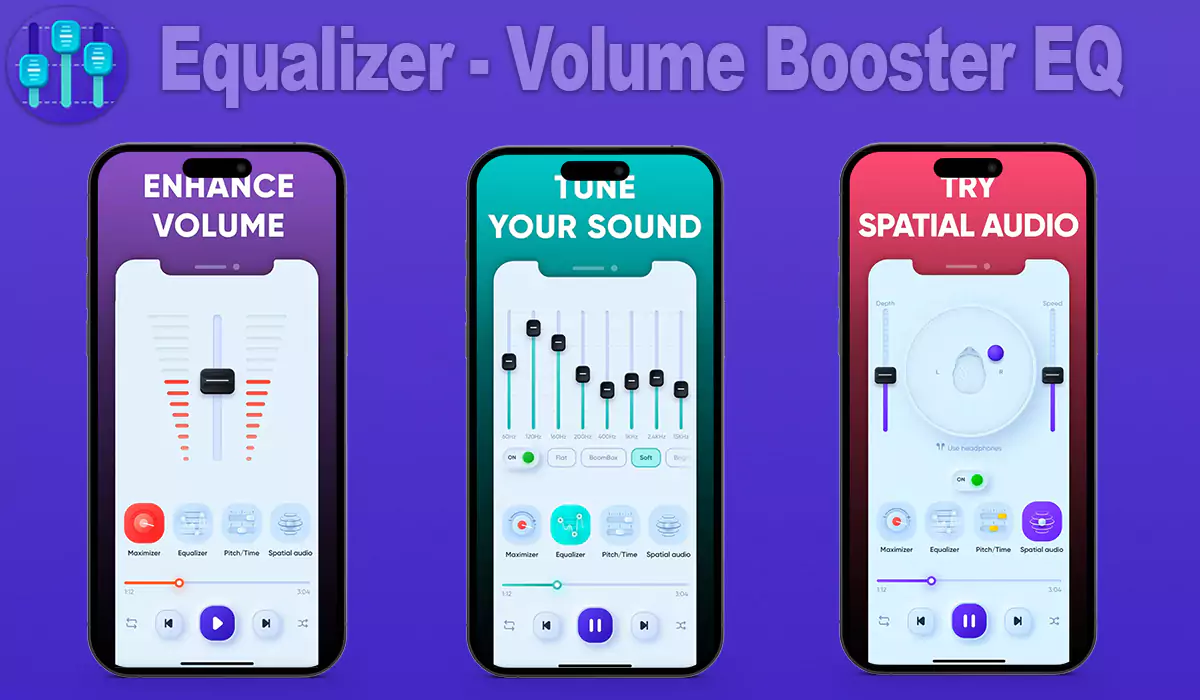 Transform the music in your own style with the volume booster by Equalizer. This one app is enough to redefine the music and give your personal touch. Whether you want full bass with volume or mild music, this app has almost everything that will fulfill your music editing requirement. The app has EQ presets for various occasions so you never run out of music features. You can modify the way you like such as full bass, pop, rock, classics, etc. Check out the outstanding music-altering feature in Equalizer and feel the magic of music.
Reasons to try Equalizer:
Best frequency correction
Spatial Audio
Easy music access from iTunes and Dropbox
5) Bass Booster & EQ Amplifier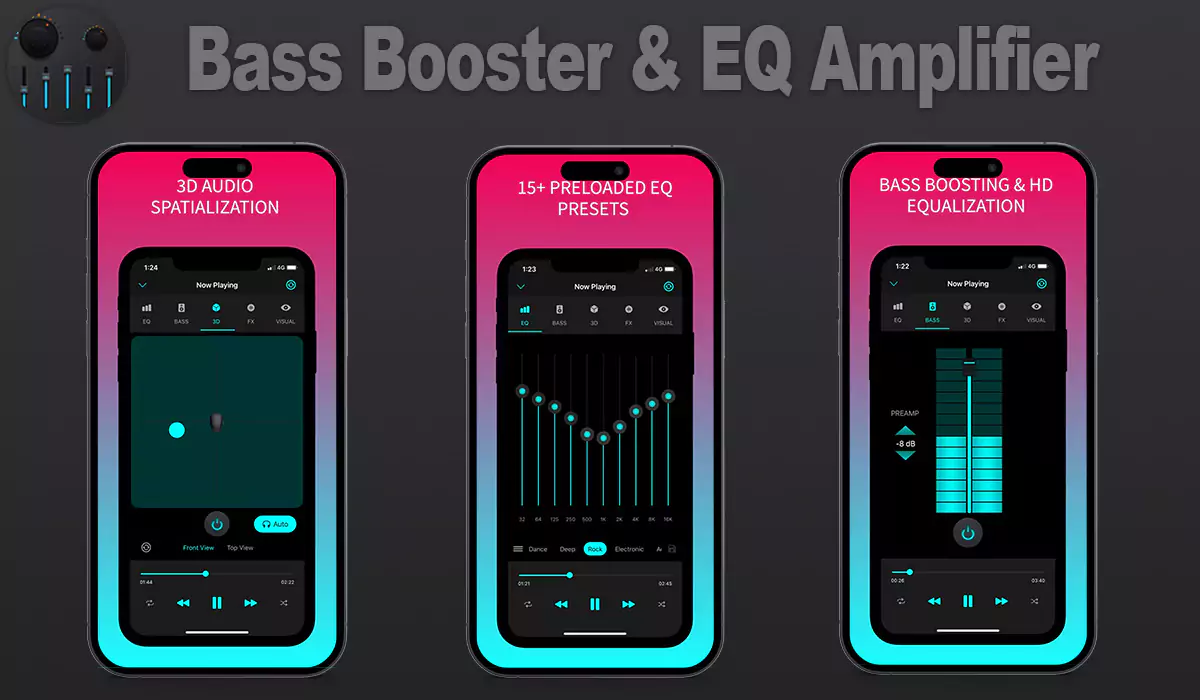 Create amazing music with high-definition bass boosting with this app. The app has a 10-band Equalizer for effective tuning and redefining of music. Create a unique listening experience with 3D spatializer option and EQ Amplification. The app is loaded with a bunch of 15-plus preloaded presets. You can also create your own custom presets depending on your music choice, though this feature is only allowed in premium. Not only this, but this app also has built-in decent audio visualizations, which will take your listening and visual audio experience to the next level.
Reasons to try Bass Booster & EQ Amplifier:
Custom presets design
Intuitive Player Controls
3D Audio Spatializer & Positioning
6. Equalizer & Bass Booster FX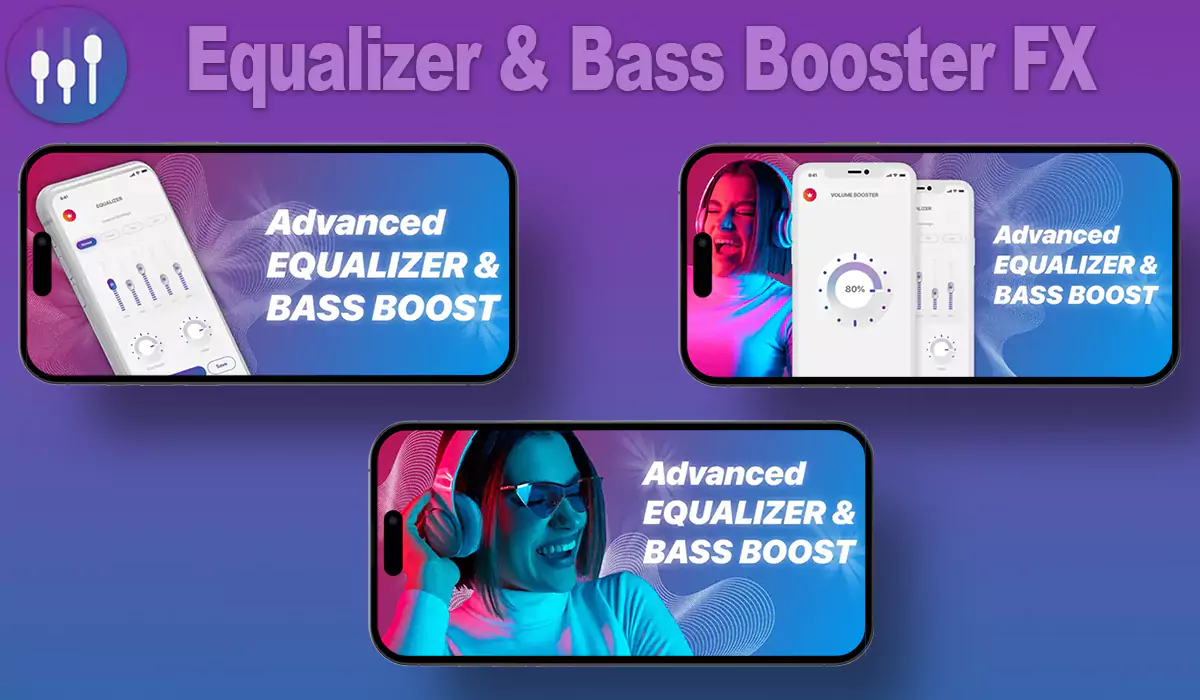 Boost your sound volume up to 10 times with the Equalizer and volume booster app. If you love party-style music, then this app is perfect for adjusting music tones and beats. It has customizable audio equalizer settings and convenient cloud storage support. The app has ample audio visualiser. You can do your other task while running the app in the background.
Reasons to try Equalizer & Bass Booster FX:
Helpful for a volume boost
Adjust bass and treble
Also used as an equalizer.
7. iEqualizer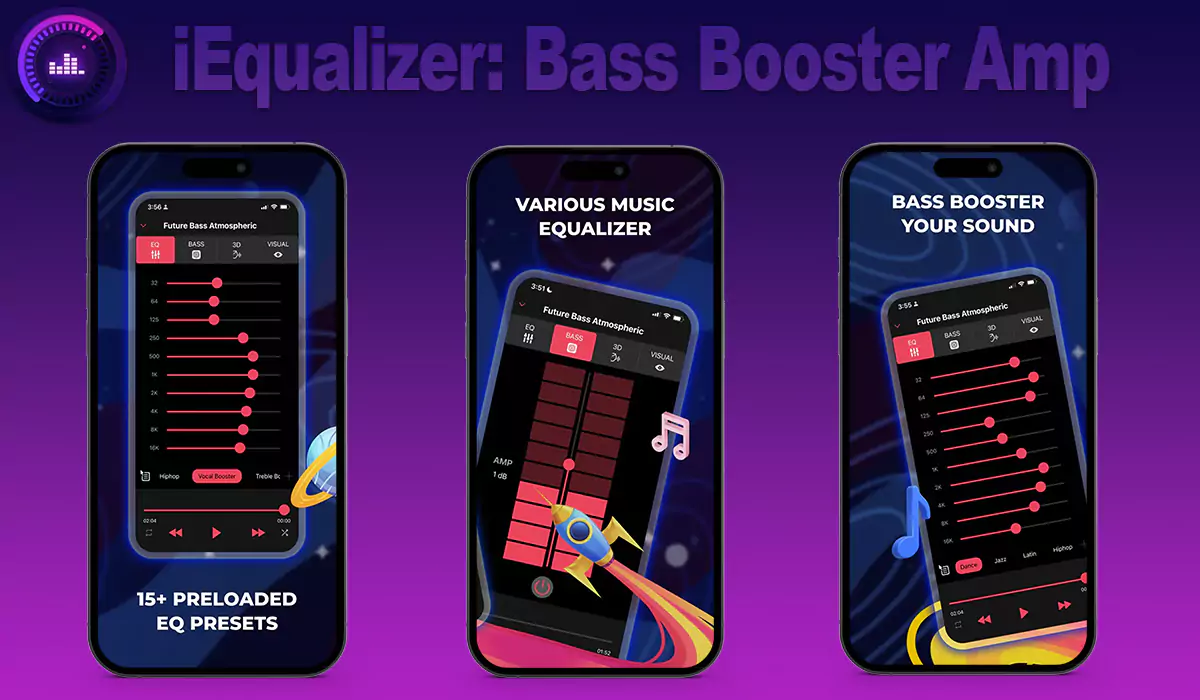 iEqualizer is the Best Equalizer on iOS, trusted by millions of people, that is popular for audio manipulation and optimization. The app provides an excellent performance boost, powerful bass enhancement, sophisticated equalization options, and many advanced features such as auto-play/auto-stop feature. Obtain the ideal sound balance with the powerful Bass Booster to change the bass frequency's power and frequency range. You can also adjust the overall sound levels to your exact preferences using a sophisticated equalizer.
Reasons to try iEqualizer:
Customize the intensity of your filters
Effective modification of track
Play music directly from the library with a click
8) Bass Booster & Equalizer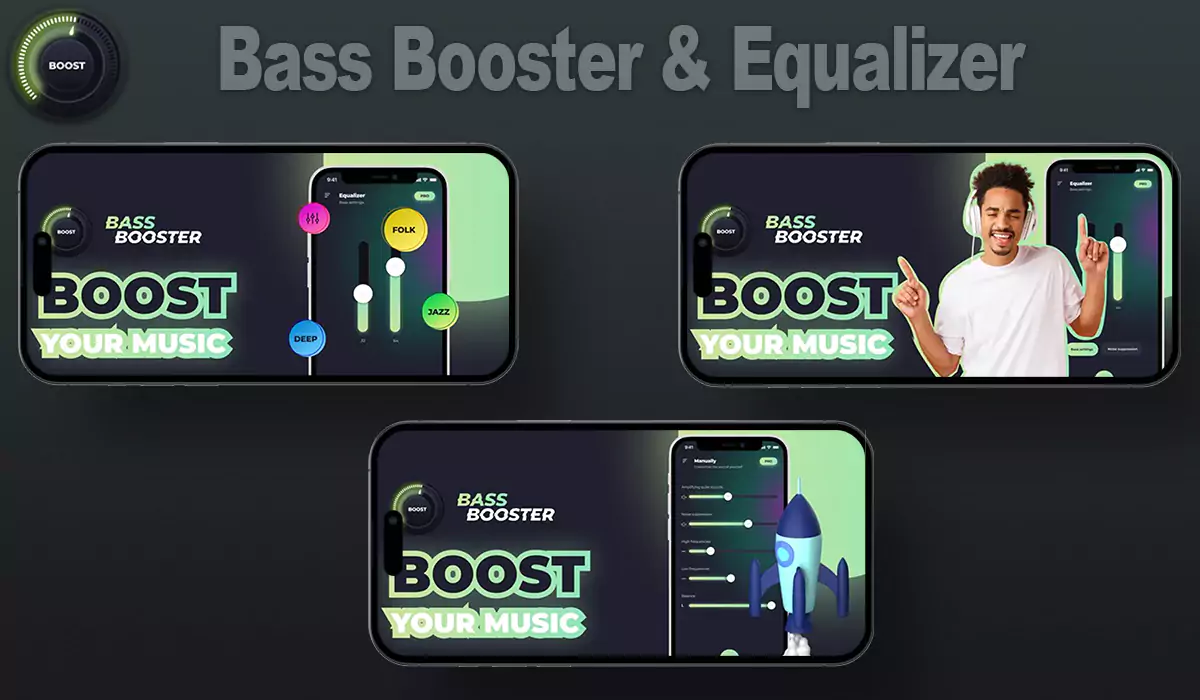 Modify your bass at maximum level with Best Equalizer and bass booster app for iPhone and iPad. You can adjust your sound and bass as per your need with the Bass Booster & Equalizer app. Edit your choice song with an in-app equalizer feature and see how it changes into professional music. The app has an elegant audio visualizer and is also easy to use. It also has the option to choose the best mode of music. You can also lower, mute or increase the audio or video file sound as you like.
Reasons to try Bass Booster & Equalizer:
Allows creating custom equalizer presets
Static effects for audio
Powerful bass-boosting effects
You can get here the best Spotify equalizer settings for airpods pro
Final Thoughts,
Music can cure most of the problems. Whether you are feeling low or high, a piece of good music can lift up your mood and change a whole vibe. In fact, music can heal whole-day stress. The best EQ apps can be a great way to spice up the music with some creativity and enjoy the music in a personalized taste. There are a wide variety of best equalizer app for iPhone, Spotify, and Apple Music, but you must choose the app as per your requirement for the best music experience.
Hope you enjoyed reading the above blog and found it useful in choosing the Best EQ Apps for iPhone and iPad. Don't hesitate to comment your ideas and suggestions in the comment section. We love to hear it from you.