Last Updated on Mar 19, 2022
Apple iPhone or iPad user enables Do not Disturb feature when they don't want notification sound or call when Phone is locked. Mostly in case the user enables DND while they attends meeting and don't want to disturbance by notification or any call. But sometimes people hesitate because of miss an important call or notification by someone VIP contacts. So to solve this problem, Apple adds ''Emergency bypass'' (Emergency Bypass for individual Contact on iPhone) feature in iOS. Emergency bypass does work to overrides Do Not Disturb for each individual Contact in the iPhone Contact app.
we are happy to help you, submit this Form, if your solution is not covered in this article.
Don't want to miss a call and receive text for individual contact with enabled DND mode iPhone? You will have to update iOS. Reason, Emergency SOS call and Emergency bypass features only available in latest iOS running iPhone.
Do you want to know how to turn on/ turn off Emergency Bypass for specific Contacts on iPhone and iPad? lets go with following Steps. in iOS 15 and later, A new Focus Mode introduced upper section of the DND mode.
How to Disable/Enable Emergency Bypass for individual Contact in iOS

Step 1. Open up the Contacts app on your iPhone.
Step 3. Tap on the Edit button from the top-right side corner.
Now read carefully – if you want to notifications sounds even DND is on then tap Text, the same way if you want to receive ringtone sound with enabled DND then select Ringtone. Moreover, if you want text + ringtone then you can turn on both and that depends on you.
Step 5. Turn Switch next to the Emergency Bypass ON.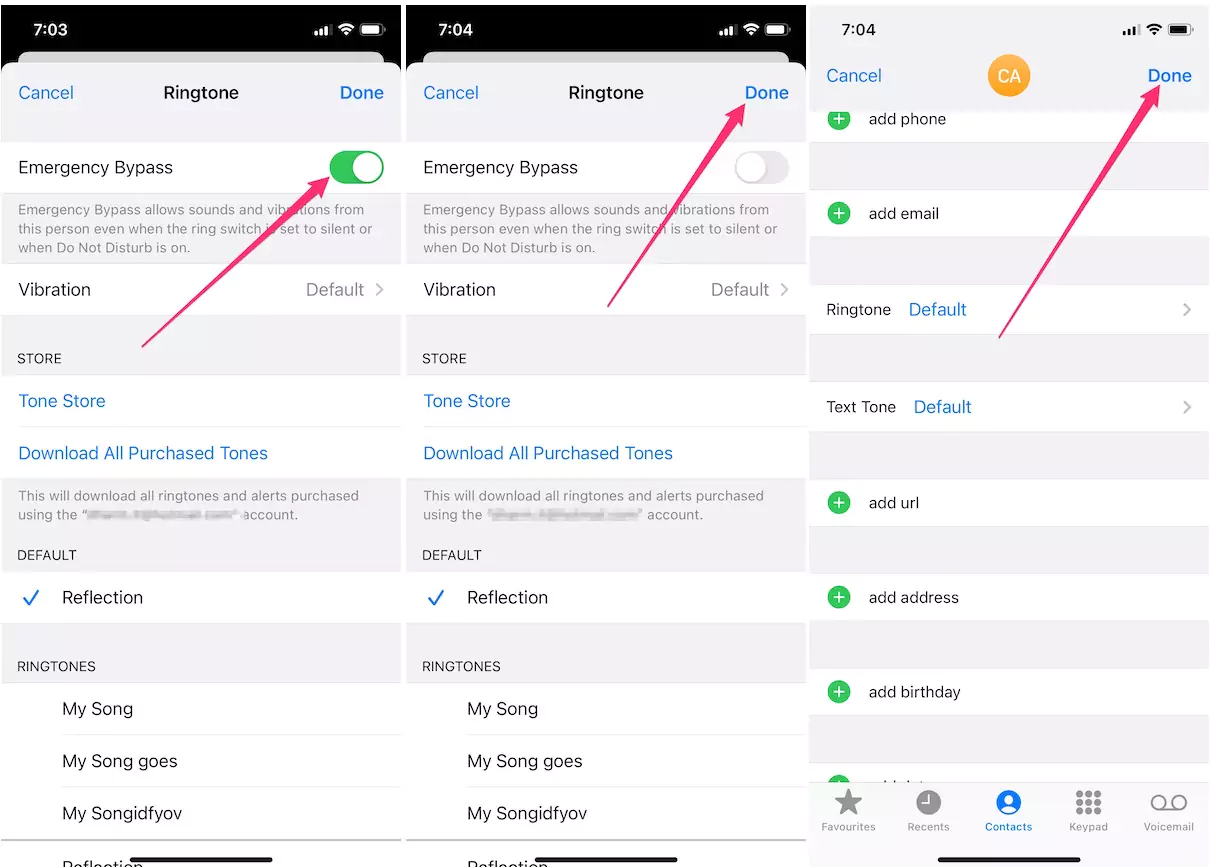 You're done.
So now, you will receive sound and text for this specific contact. As well as while you want to disable then you have to follow above steps and at the end turn off Emergency bypass. That's it.