Last Updated on Nov 18, 2021
in this blog post, I'll share all possible fixes on Apple's major iOS 15 Won't Update and install. After downloaded update iOS, the next process is to be Installation. But there is a common issue for many iOS folks, and that is unable to install update an error occurred installing iOS on iPhone. Here we have to take for just example, even though this tutorial you can use on new update iOS currently and for future iOS updates. This, my favorite article, is just enough to get rid of why is iOS update not installed/ Won't install iOS on iPhone, Or iPod?
So please scroll down the page and read my full theory carefully; I believe that you can 100% solve your iOS installation issues and what exactly happens while installing the updated iOS software.
Today (October 25, 2021), Apple's iPhone (iOS 15.1) and iPad's (iPadOS 15.1) are released for Public users worldwide, with new features and changes in past iOS 14 firmware.
What's new in iOS 15.1.1? [November 17, 2021]
This update includes bug fixes for your iPhone 12 and iPhone 13 model: This helps to improve call performance in Pro models. Other iPhone models will not see this iOS 15.1.1 Subsequence update.
Why can't I install iOS 15? Three major reasons for iOS 15 Install issues
First is WiFi network issue,
The second thing is Not Ample space to download Install latest iOS update,
Turn off VPN on iPhone, if Installed and Enabled.
The third is that the Apple iOS 15 not supported device,

Listed iPhones are iOS 15 Supported models [iPhone 13 Series, iPhone 12 Series, iPhone 11, iPhone 11 Pro, iPhone 11 Pro max, iPhone XS, XS Max, XR, X, 8 Plus, iPhone 8, iPhone 7, iPhone 7 Plus, iPhone 6S & 6S Plus, iPhone SE].
Unlucky Users: Apple iPhone 6, iPhone 6 Plus, iPhone 5S, and iPhone 5 no longer get iOS 15. Would you like to hands-on iOS 15 features? then you will have to upgrade your device at the Apple trade-in program or buy a new iPhone.
To fix can't install new iOS or won't update iOS 15 problems by Following bottom Solutions.
Video Tutorial -Unable to Install iOS 15 Update on iPhone: Here's Fix
Video Guide – iOS 15 downloaded but won't install
Suppose you still can't update the latest iOS or iPadOS; delete downloaded udpate files and re-download again. For more help, watch the video given below after these steps are completed.
Open Settings App > Tap General
Click iPhone Storage or iPad Storage
Scroll the screen find and Tap the update,
tap Delete Update.
Now, to re-download Update,
we are happy to help you, submit this Form, if your solution is not covered in this article.
Go to Settings
Tap General
Choose Software Update and download and install the latest update.
I hope this found helpful to fix iPad or iPhone Won't Update. if not work then Force close the Settings app and try again to install the newest iOS.
Full Guide How to Update to iOS 15 on Any iPhone, iPad Supported iOS 14
An Error Occurred Installing Pending iOS Update, How to Fix: Unable to Get Update iPhone Using Settings app
Now we start, So when you go into the Settings App looks like a Gear icon, then into the General and Software Update section. You Software update was downloaded, but when you click on Install Now button, you get the screen Verifying Update. But after that, an issue occurred, and you can see a popup Unable to install An error occurred installing iOS 14. Along with you, also see two options Retry and Remind me Later. This is because of the times out or fails to verify and won't download or won't reboot. Ultimately, it would be best if you fixed it.
→ Check First & Should you Update: iOS 15 Compatible Devices list, You iPhone/iPad is not in the list, then you won't get updated notifications on settings.
→ So now, what you should do next that I'm going to show you. First of all, go back to Settings App and then Open iPhone Storage or iPad Storage If you have an iPad. If not enough space, your iPhone will see the Optimize Storage button on the Update screen.
Solution 1: Storage is Big issues, Free-Up Storage to install iOS Update
On your iPhone – Go to the Settings App that looks like a gear icon– tap General– next Find iPhone Storage.
Now on the screen, you can see the Apps and Storage management bar. On the page, In the recommendation section, you can see tips on saving space on your device like Offload App & Delete Apps. To remove unwanted data to get space on the device.
Steps to Make Storage Space on your Apple iPad
Go to Settings App – Tap General and then hit on iPad Storage.
Follow the same way that I have mentioned above to Free Up Space.
Manage storage quickly that helps to remove big data and free up big storage quickly recommended by Apple.
Your device has not have enough available storage space on your device to install the iOS 15 update. So that, you should clean objectionable content and then try again to install iOS 15. Let's see below how to free up storage space.
Solution 2: Mobile Data is On, WiFi Not Working or Turned Off
To complete the installation on any smart device, Wifi must be enabled and working on the iPhone. First, go to the Settings app > WiFi > Turn on & Join WiFi if it's not. After that, test and make sure wifi is working or not. Next, use Online apps like YouTube, Search & Play to check whether the Internet is working or not on your iOS device. If you find something wired, You should reset network settings first and Connect your WiFi again.
→ You Can't download and install iOS 15 updates over Cellular or mobile data. This is the safety feature for us that prevent from using Data and bill. Tricks to Download Update Over Mobile Data without WiFi.
Sometimes your Wi-Fi is connected, but the internet won't work to Reset Network Settings. And join the network again, Alternative you should try other Wi-Fi networks.
Solution 3: Force Restart is Also the Best way to Fix iOS Won't Install
iPhone 13, 12, 11, 11 Pro, 11 Pro Max, XS Max, iPhone XS, iPhone XR, iPhone X, iPhone 8 Plus, and iPhone 8 users.
Press and Quickly Release Volume Up button then
Press and Quickly Release Volume Down Button then
in last Press and Hold Side Button until you see the Apple logo on Screen.
To start the iPhone, again press the Side button until the black screen. After that, your phone will start automatically with the startup Apple logo on the screen. Then enter your phone unlock passcode to access the home screen. and try again to install the latest firmware.
For iPhone 7/iPhone 7 Plus users: Press and hold on Sleep/Wake + Volume Down button at simultaneously
For iPhone 6S and old users: Pressing and holding on Sleep/Wake + Home button at the same time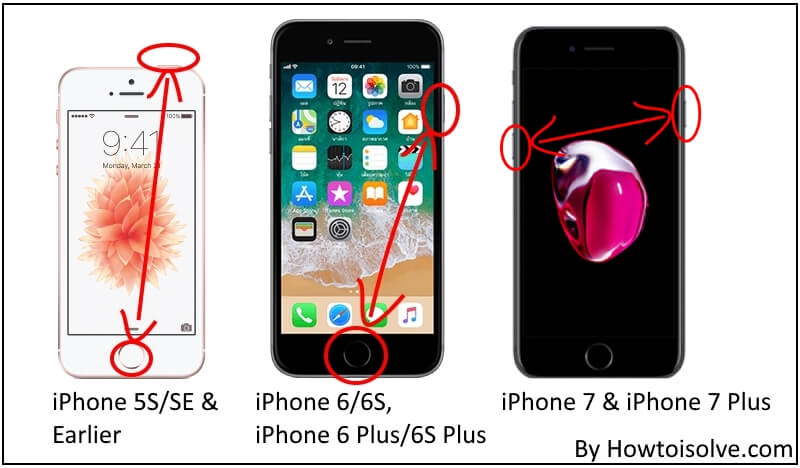 Solution 4: Force Update iPhone Using iTunes on PC & Finder on Mac
The problem is not on iPhone hardware so that we can install Supported iOS easily anyways. The above error comes while people are typing to update iOS over the air [WiFi]. Next, use your PC or Mac to update iOS on the iPhone that installed the latest version of iTunes and Finder on Mac. Because macOS Catalina or later macOS has no iTunes, so we can update & restore the iOS device using the Finder. Follow the steps below to install Software Update Using iTunes/Finder on PC/Mac.
Connect your iPhone to iTunes/Finder on PC/Mac Using a USB lightning cable. Unlock the device using Passcode to pair with PC or Mac's Finder.
Click on Device that appears on Mac's Finder sidebar or on PC's iTunes. Now you will show the device summary page.
here's the option for Update iPhone. Click on it to install the latest software update on the iPhone/iPad/iPod touch.
Wait for Download software on Mac/PC at first, after that Installation also takes care of the PC. So don't unplug the device until you see the welcome screen on an iOS device.
I hope you would like this tutorial to fix iOS 15 Won't install on iPhone or iPad. If any issue relates to software updates or others, feel free and comment on us in the bottom box.