🗓️
September 27, 2023
By ✍️
Jaysukh patel
It's been a week since I bought my new iPhone 14 Pro and now I am facing critical situations while using FaceTime. Sometimes my iPhone 14 Pro is frozen on FaceTime, FaceTime camera not working on iPhone, iPhone locks on FaceTime, and much more. All these errors are frustrating and act as a roadblock when we need the iPhone most. FaceTime Hanged Up problems found on other iPhone models.
However, I have got the best solutions to fix iPhone freezing/hanging on FaceTime and tried itself on my iPhone and resolved FaceTime not working on iPhone in minutes. If you want to fix various FaceTime errors on iPhone, then read this article and get rid of annoying failures while using FaceTime.
Are you having trouble with FaceTime issues on any iPhone? Other Symptoms that fix with the below solutions: iPhone Stuck on Calling. Sometimes iPhone is stuck on FaceTime ending. FaceTime Call Screen Stuck and unresponsive to touch.
Most common problems and Working solutions for iPhone Frozen on FaceTime Video call
Fix 1: Shut down the iPhone or Soft Reset
Frozen iPhone during FaceTime Video call, This setting is useless and can't get help. Go with the next steps for Hard Restart and reboot your iPhone.
We will start with a very simple solution to fix iPhone freezing on FaceTime calls.
Step #1: Go to "Settings" on your iPhone.
Step #2: Open "General".
Step #3: Finally, tap on "Shut Down" > "Slide To Power Off".
Wait for 1 to 2 minutes and Use the Side button to turn it on again.
Fix 2: Force Restart iPhone
If the normal restart doesn't work for you, then try this force restart method which will help your iPhone to overcome minor software issues.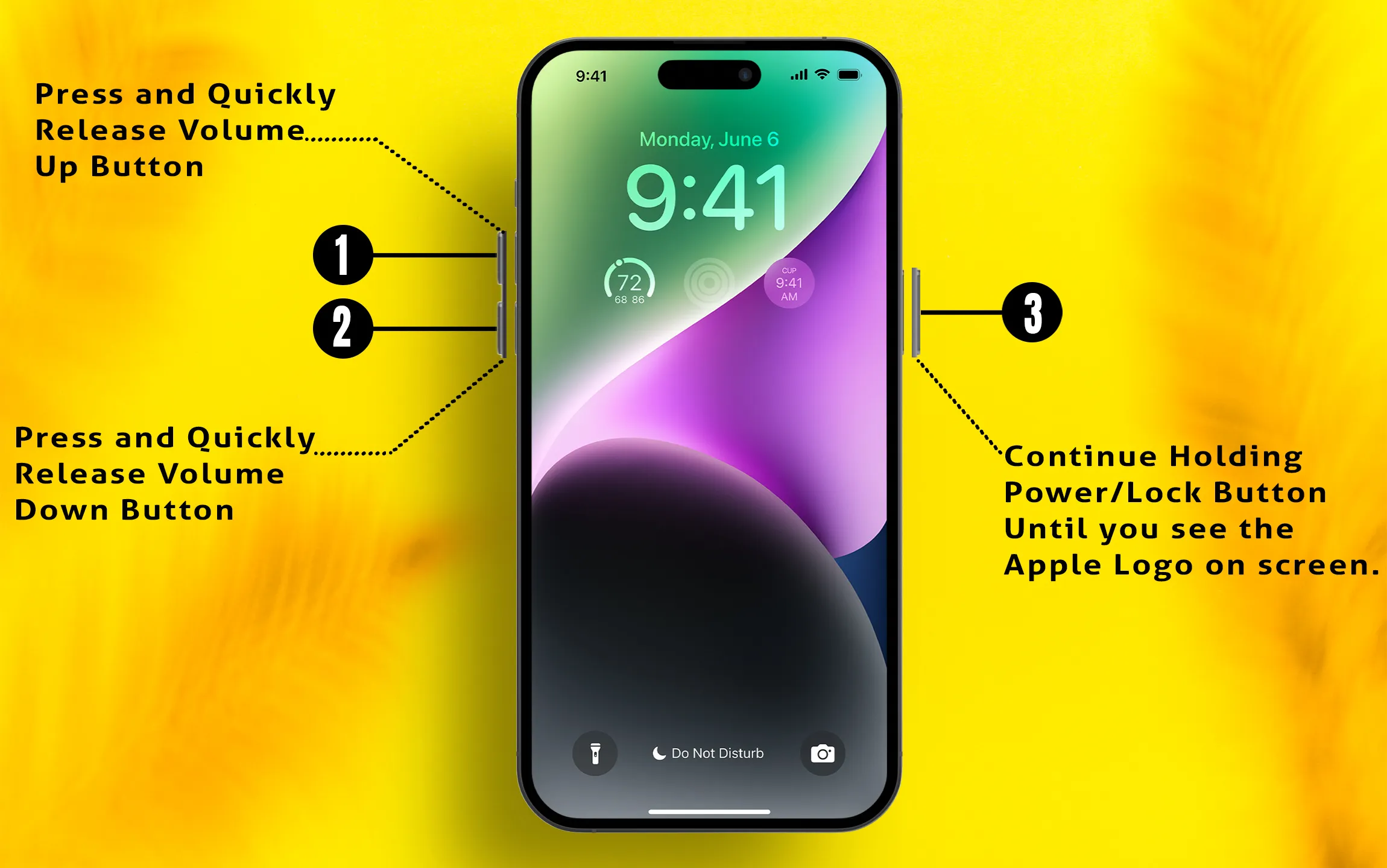 Step #1: Press and release the "Volume Up key".
Step #2: Press and release the "Volume Down key".
Step #3: Lastly, "hold down the Side button" until you didn't see the Apple logo.
Fix 3: Check for Software Update
Apple Release new firmware update in a short duration. I would suggest you check once every month. Otherwise, you can enable automatic software update from settings.
Go to the "Settings" > "General" > "Software Update" [Check for Update]. That's it.
Fix 4: Free Up Storage and Disable Background app refresh
Too many processes run parallel on your iPhone makes freeze or unresponsive to touch. I recommend freeing up storage and give big room to process to run big apps and processes.
Otherwise, you can turn off the Background app refresh. Go to the "Settings" > "General" > "Background App Refresh" > "Off"
Fix 5: Backup > Erase > Clean install iOS > Restore
When none of the solutions works for us, then our last option is to restore the iPhone. By restoring iPhone, every single harmful element, as well as necessary files, will be deleted. So if you have decided to go for this option take backup if you don't want to lose data.
Auto-fix all the internal bugs using these steps, First, take a full backup of your iPhone.
Now, Erase all the settings and Content of your iPhone from "Settings" > "General" > "Transfer or Reset iPhone" > "Erase All Content and Settings" > Choose Continue or Not Now > Enter Passcode for This iPhone > Now enter Screen Time Passcode if asked, Follow on-screen process to complete the procedure.
After that, Now Restore your iPhone.
Now, Open iTunes on your Mac or PC.
Download the latest Firmware files of iPhone, iPad, and iPod Touch.
Connect your iPhone to iTunes via lightning cable, in iTunes you will see your iPhone icon.
Click on "iPhone icon" > Go to "Summary" >
Press "Option key" from your Keyboard on Mac + Click on "Restore iPhone".
Now Browse the Downloaded .ipsw file save previously from the about link. Open it.
Now, Wait for the Restore process to get completed.
Fix 6: Go to Apple Support and Handover your Device for a test
Apple Gives free support for all Apple Devices it doesn't matter if your device is under warranty or not. But hardware damage will be a charge for out of warranty.
Fix 7: Disable and Enable FaceTime
Force restarting iPhone didn't work for you? Don't worry we have more potential solutions to fix iPhone hanging during FaceTime calls. In this troubleshooting, we will disable the FaceTime app and then after few minutes again enable it. Let's do it.
Step #1: Open "Settings".
Step #2: Locate the "FaceTime" app, scroll down you will get it.
Step #3: Disable "FaceTime".
Go back to the main screen by closing the settings. Follow the same above steps and enable FaceTime.
FaceTime is also available on Mac, Want help with Mac FaceTime issues.
Fix 8: Reset All Settings
By resetting all settings on your iPhone, all the Preferences and Network settings will be set to by default. So in case if you have made some wrong choice that might be affecting and causing iPhone freezes at the end of the call, then it will be fixed.
Step #1: Go to "Settings" and open "General".
Step #2: Tap "Transfer or Reset iPhone". Now tap Reset
Step #3: Tap on "Reset All Settings".
Fix 9: iPhone is hitting up close to Back Camera on Video Call
FaceTime Hitting up the backside of the iPhone body near to the camera. It's the natural and own behavior of the Apple iPhone. These are old problems that running with the new iPhone model and iOS version as well.
To come down the temperature of the iPhone's backside, Remove the cover that full overlay body. Or Don't put your iPhone on charging while you are using your iPhone for the video call or Camera shooting.