The microphone is one of the important parts of any Smartphone devices and other Smart Gadgets as well. So we need to care that and should be work properly for Recording, Audio Call or Video Call, Use Siri and Third-Party App. Sometimes Microphone is not working or muted for any reasons that I discovered here and helpful to you. On the high range, mobile models have a best in quality microphone that has longer life, performance as well. So, there is a very small percentage of changes on Microphone Damaged and shocked, Lose contacts inside from the too many possibilities.
In the last tutorial, we have seen where is the Microphone on iPhone XS max, iPhone XR model.
Troubleshooting tips to fix Microphone not working on iPhone XS Max, iPhone XS/ iPhone XR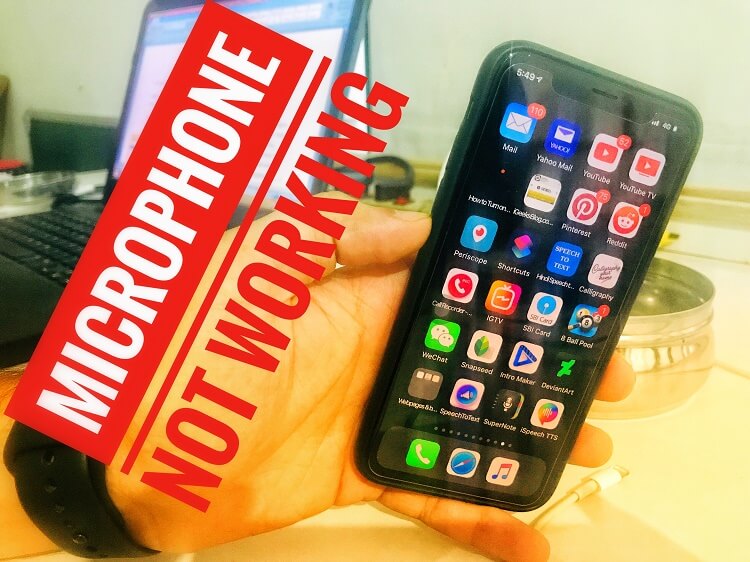 ---
Fix 1: Check for Software Update
Auto-fix most flustered bug and repair your OS with every new update right now or in future. Let's check where is the update is available and How to start to upgrade iOS on iPhone XS Max, iPhone XS or iPhone XR.
Connect your iPhone to Wi-Fi for directly update iOS from settings app, Go to the Settings app > General > Software Update > Wait For few Seconds, if any update is available then you will see Download Software update. After download, Start installing after connect your iPhone into charging mode (Because Update required at least 50% battery or to be connected to a power source).
Update using iTunes: Connect your iPhone on iTunes (Install Latest Version of iTunes on Mac or PC). Click on iPhone icon > Under Summary tab > Click on Software Update. Start Download latest iOS and install using iTunes.
---
Fix 2: Reset Settings
Wrong Settings or install iOS fluctuation we can fix out with Reset settings.
Go to the Settings > General > Reset > Reset All Settings.
---
Fix 3: Check App Restricted from use Microphone
Allow App to use your phone's microphone when you open it and start recording for any purpose.
Go to the Settings > Privacy > Microphone > Enable Toggle for the app that installed on your iPhone.
---
Fix 4: Microphone is muted on Call, Virtual Option in App or Game
To send your Voice during any kind of call (Normal Call, Voice over, Wi-Fi Calling, FaceTime, WhatsApp, Skype or Another Calling app), Microphone should be turn on.
Check out these settings, Call screen in below,
---
Fix 5: Erase iPhone to Factory Settings and Restore
Clean install new iOS after erase all the Settings and Contents that conflicting with your iDevice hardware.
First Backup your iPhone in iTunes on Mac or PC. On iTunes, on the Summary page, Click on Backup iPhone.
Now, Go to the Settings > General > Reset > Erase All Content and Settings.
Now, Restore Latest Backup, on iTunes > Under the Device Summary Tab > Click on Restore iPhone
---
Fix 6: Turn off Bluetooth, That Auto Un-pair Bluetooth device
Turn off Bluetooth from the Settings app. Don't trust or use Bluetooth shortcut under the Control center.
Go to the Settings > Bluetooth > Disable or Turn off Bluetooth toggle.
---
Fix 7: Clean Up microphone hole with soft brush
For the Cleaning of sensitive Microphone hole, you can use soft teeth stick or Brush.
Check all Microphones locations on iPhone XS Max/XS/XR, and try to clean up all the hard layered debris that blocking microphone's ports. And the result should be muffled.
---
Fix 8: Get Help from Apple Support
Some hardware problems can be there that you can't fix yourself. So Apple will take care about this types of problems on apple support store nearby you. Also, you can discuss on Apple Support Call or Chat service.
Hope you like my guide and tips to fix iPhone XS Max Microphone not working and muffed. Also, apply and suggest this tips for Brother iPhone, iPhone XS & iPhone XR. Follow us on the social page to get more tips and update on future Mobile.