How to Tip for OS X Yosemite, you might refer the tip for hide file and folder on your Mac. But have you ever been read the tutorial for Show or hide file name extension to your Macbook Air, MacBook Pro or iMac. No right whatever, you are on right place here you can get steps to show or hide file name extension on Mac OS X Yosemite. File name extension is a two or three letters word, which always appear after dot mark in files names. In the file names that denote files are open with particular extension programme such as .JPG extension is always open With Image viewer tools, because JPG is an extension of the image file. Apple provides to their users hide and show option of file name extension. File extension are usually hidden in OS X, but if you find them that useful for you then you can show them in your Mac.
Note – when you rename your file name at that time don't change that file extension, otherwise that file you may not longer be able to open the file with that was use to create it.
we are happy to help you, submit this Form, if your solution is not covered in this article.
Also Read – Auto open apps and Document in Yosemite after login
Step for Show or Hide File Name Extension For, One File
Step 1. Select a file
Step 2. Then Choose File
Step 3. Get Info or press Command – I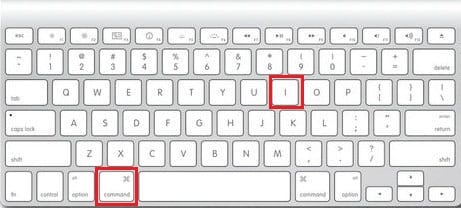 Step 4. Click the triangle next to Name & Extension to expand the file name section, and see the file name section for the file.
Step 5. To show or Hide file name extension, Select or Deselect "Hide extension".
Step for Show or Hide File Name Extension For, All Files
Step 1. Choose Finder
Step 2. Preferences, then Click on Advanced.
Step 3. Select or Deselect "Show all filename extensions"
That's it. According to our experience some file names can't be hidden such as .JPG file   for example, image imported from digital camera may continue to show the .jpg extension although if you deselect "Show all filename extensions". Now, your turn give your replay in the bellow comment box, respect to the Show or Hide File Name Extension on OS Yosemite tutorial.
Jaysukh Patel is the founder of howtoisolve. Also self Professional Developer, Techno lover mainly for iPhone, iPad, iPod Touch and iOS, Jaysukh is one of responsible person in his family.
Contact On: [email protected] [OR] [email protected]
Premium Support is Free Now
We are happy to help you! Follow the next Step if Your Solution is not in this article, Submit this form without Sign Up, We will revert back to you via Personal Mail. In Form, Please Use the Description field to Mention our reference Webpage URL which you visited and Describe your problem in detail if possible. We covered your iPhone 11 Pro, iPhone 11 Pro Max, iPhone 11, iPhone 8(Plus), iPhone 7(Plus), iPhone 6S(Plus), iPhone 6(Plus), iPhone SE, iPhone 5S, iPhone 5, iPad All Generation, iPad Pro All Models, MacOS Catalina or Earlier MacOS for iMac, Mac Mini, MacBook Pro, WatchOS 6 & Earlier on Apple Watch 5/4/3/2/1, Apple TV. You can also mention iOS/iPadOS/MacOS.