Last Updated on Apr 7, 2023
One of the most annoying parts connecting the external peripherals on Mac is finding its name from list. This is because accessories like Trackpad, Magic Keyboard, and Mouse come with their default name, which is a bunch of numbers and letters. On the other hand, some users didn't like the default name due to privacy reasons. So in case, you want to change name for easy identification before handing it to others, here is how to rename Apple keyboard and mouse. 
Willing to change the default name of your Apple mouse, keyboard, or trackpad. This tutorial will guide you on how to do so. 
Why Should I Rename My Magic Keyboard, Mouse, or Trackpad on Mac?
For unique identifications.
Having the same multiple accessories. For instance, two trackpads or Keyboards.
For the sake of privacy.
How To Rename Magic Keyboard, Magic Mouse, And Magic Trackpad
Before we begin, ensure your device is connected to your Mac computer. After that, follow the steps below.
1→ Go to Apple Logo. Click on System Settings…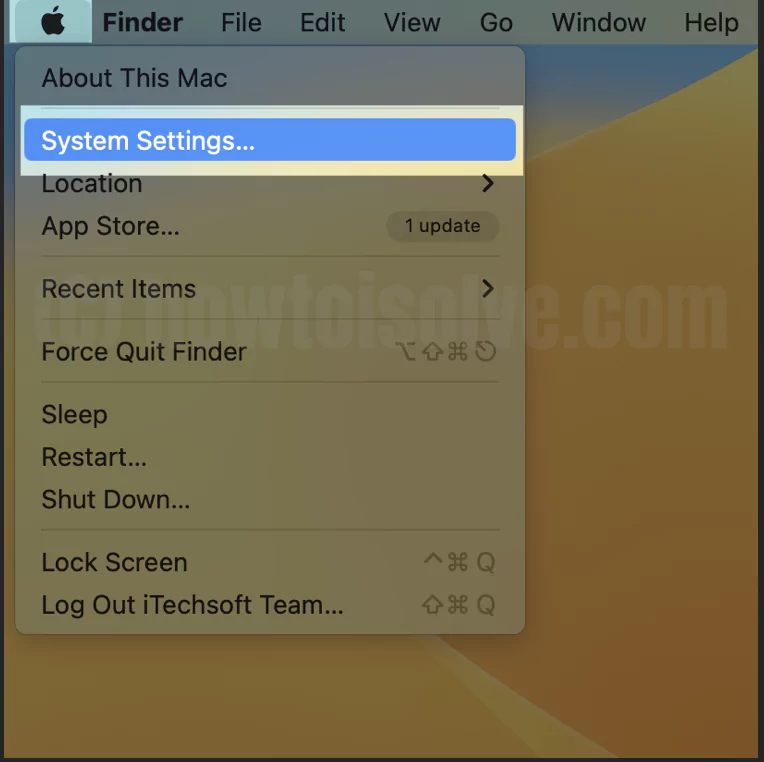 2→ Choose Bluetooth from the left sidebar. Select Info Button next to the connected accessory. 
3→ Select the Name Field.
4→ And further, jot down the desired name for your Apple Magic Keyboard, Mouse, or Trackpad. Lastly, click on the Done Button in bottom right corner of window. 
Keep note you can perform the same steps for third-party Mice, Keyboard, and Trackpads.
Tips: Enable Bluetooth Without Keyboard and Mouse on Mac
Can't Rename Bluetooth Device Mac
Try out the steps mentioned below to fix the issue.
Restart Your Mac Computer: First, try restarting your Mac computer. And then check for the problem. Then, click on the Apple Logo > Restart.
Disable The Device And Re-enable It: The Magic keyboard and trackpad have the turn switch on the back edge; similarly, Magic Mouse has a toggle on the backside of it. For a while, turn off the connected accessory. And re-enable it.
Ensure Bluetooth Is Turned On: When using the built-in Mouse or Trackpad, head to the Apple Logo. Select System Settings. Next, click on Bluetooth. Ensure the Bluetooth feature is enabled. Conversely, if you don't carry the USB Mouse and keyboard is connected, press Command + Space. In spotlight search, enter Bluetooth File Exchange. Next, press the Return Button. Further press the Return Button to enable Bluetooth Feature.
Try Connecting Lightning Cable: If the issue continues, connect the wireless accessories using the lightning cable to your Mac. After this, hold for at least 1 minute. This will charge the accessory, and to check the Charging Level, click on the Control Center from the top right corner of the screen. Then select Bluetooth from there.
Bottom Line
With these easy-to-perform steps, you can rename Apple Magic Keyboard, Mouse, and Trackpad on Mac. If you have any unanswered queries, don't worry; drop them in the comment box below.
What Is The Default Name For Apple Magic Mouse?
The default name of Apple Mouse is the Magic Mouse. And for Apple Keyboard, it's tagged as a Magic keyboard.
How Do I Reset My Magic Mouse?
First, to reset your Magic Mouse, ensure that it's connected to your Mac computer. Next, click on Apple Logo. Next, choose System Settings… > Bluetooth. Now, choose Info Icon next to the connected Magic Mouse. Then, select Forget This Device. That's It!
Can You Customize Magic Mouse?
Yes, you can customize the Magic Mouse settings on your Mac. For this, head to the Apple Logo > System Settings… Choose Mouse from the left side. Here, you will see various Mouse Settings; Tracking Speed, Natural Scrolling, Secondary Click, Double Click, etc.