Last Updated on Sep 19, 2023
The AirPods pro's microphone is a crucial component. From processing Siri Commands to answering calls or recording voice notes. But what if the AirPods Pro microphone suddenly stops working? Well, if you are stuck with a similar problem, here is a guide to fix it!
AirPods Mic issues with iPhone, iPad & Mac
In this article, we will show you 11 different ways to fix AirPods Pro microphone not working. We will start with essential solutions.
Update Requirement: Update your devices and AirPods to the most recent version.
Not Charged Up: Not ultimately charged. Recheck after fully charging.
Deposit Grime: Accumulated dust might restrict the microphone.
Pairing Problem: Forget the AirPods, then reconnect them to fix the pairing issue.
Volume: Check the microphone volume on your device. 
1. Place your AirPods back in Case
The first thing you must try is placing the AirPods back in the case. Further, close the case lid to turn it off. Hold for a few seconds, turn Bluetooth on, and connect to your device. Hopefully, the microphone will work as usual. If not, move further to the next solution.
2. Verify Microphone Settings
Follow the steps below to check Microphone Settings since the wrong configuration leads to certain issues, including this one.
Head to the Settings.
Tap Bluetooth.
Hit on the "i" Icon next to the AirPods.
Search and select Microphone.
There you will receive three options:
Automatically Switch AirPods.
Always Left AirPod.
Always Right AirPod.
One by one, try selecting each setting and check if the microphone is working.
Make sure AirPods are selected as an External media device during calls or Recording while using a Microphone.
Apps such as Zoom, Microsoft Teams, Skype, and so on. Find the Input audio settings and set AirPods as Input devices. Becuase such an app allows users to set different media for Output as an input device.
3. Try Cleaning Microphone And AirPods
The dirt and debris on the mic or AirPods might be a reason to be looked at. Therefore, we recommend cleaning it using the Cotton Swab, or Soft Toothbrush dipped in the 70% Isopropyl Solution. However, we suggest doing it frequently to prevent dirt and debris from accumulating.
If you don't know where the microphone is located, read our article.
4. Disable/Enable Automatic Ear Detection On iPhone
Follow the steps below to disable and enable Ear detection on iPhone.
Access the Settings App.
Choose Bluetooth.
Select "i" Icon next to the AirPods.
Toggle off the Automatic Ear Detection. Hold for a few seconds, and re-enable it.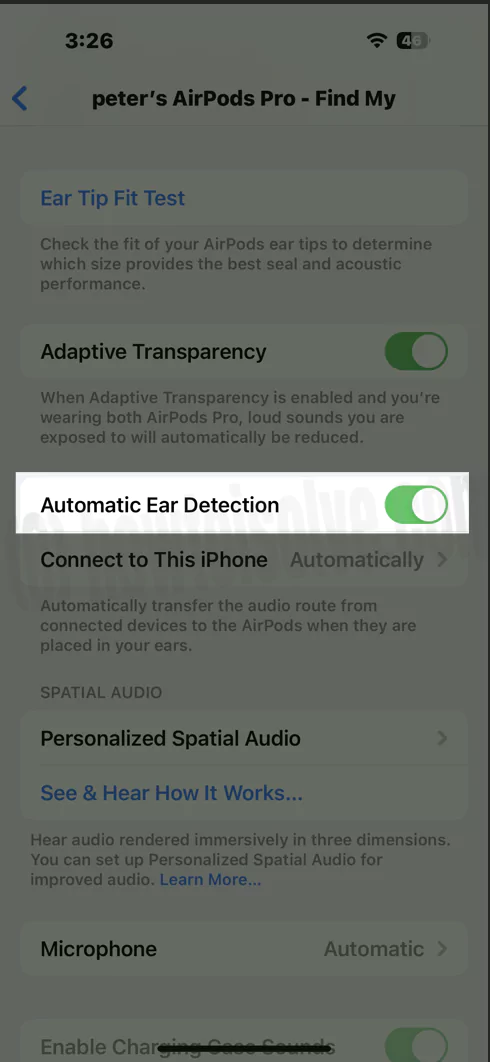 After it, try reconnecting the AirPods, and verify after turning it off and on.
5. Disable Noise Cancellation
Turn off the noise cancellation feature and further check for the issue. For this, keep wearing the AirPods and further open the Control Center. Now keep dragging the Volume Level until you have extra options. From there, click Noise Cancellation and toggle it off.
6. Is Your AirPods Pro Water Damage?
AirPods Pro are sweatproof and waterproof, but it doesn't mean you submerge it in the water. Because the liquid makes its way into AirPods Pro, it eventually causes no audio or subdued. And when it happens, you should never use compressed or heated air to dry it up.
7. Update AirPods Firmware
The bug within firmware can cause multiple issues, including mic not working on AirPods. To fix this, Apple frequently launches updates. However, the AirPods get automatically updated to the latest firmware when connected to the iPhone with internet enabled. To verify whether it is updated to latest firmware, follow the steps below.
Connect AirPods to iPhone.
Navigate to the Settings App.
Choose Bluetooth.
After that, click on "i" next to the connected AirPods.
Scroll down to the About section, and there you will see firmware version. That's it!
8. Update iPhone
Likewise, AirPods Pro firmware, the iPhone also needs to be updated to the latest iOS version. Head to the Settings. Choose General > Software. If available, tap Download & Install.
9. Ensure Your AirPods Pro is Charged Enough
Dead AirPods Pro lead to mic not working during a call. So check the battery level; if it's low, immediately place it on Wireless Charger or use an official charger. Keep it as it is until battery level reaches 100%. After this, check for the problem. Hopefully, it will get resolved.
10. Forget AirPods Pro And Reconnect
To forget it, head to the Settings App, and next choose Bluetooth. Click on "i" Button beside the connected AirPods. Finally, tap on Forget This Network.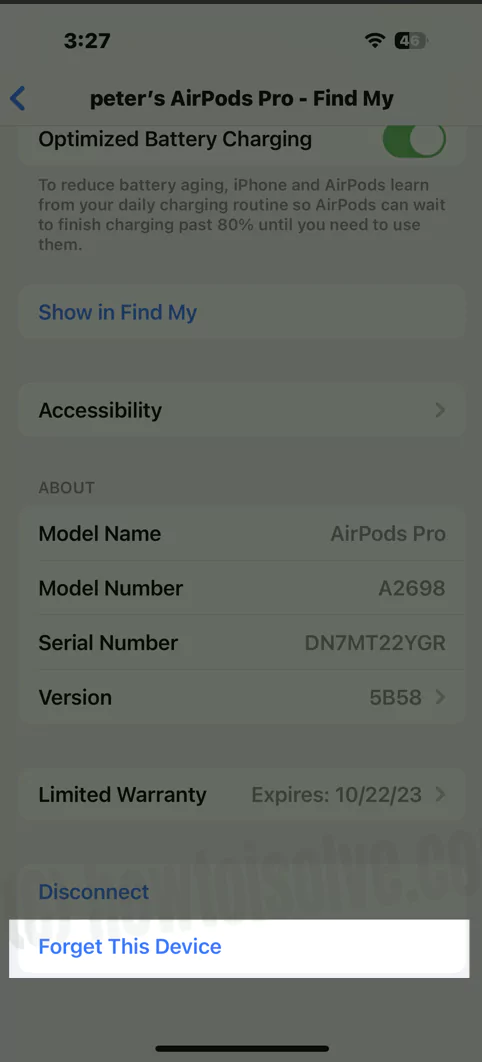 Wait for a couple of seconds, and then reconnect it.
11. Verify Bluetooth Settings
Besides the microphone settings, you also need to consider Bluetooth. If you find Bluetooth malfunctioning or disconnecting, read our guide to fix the iPhone Bluetooth issue.
12. Restart Your iPhone
We have tried all the possible solutions yet have not gotten a positive outcome. Try restarting the device to which your AirPod is connected.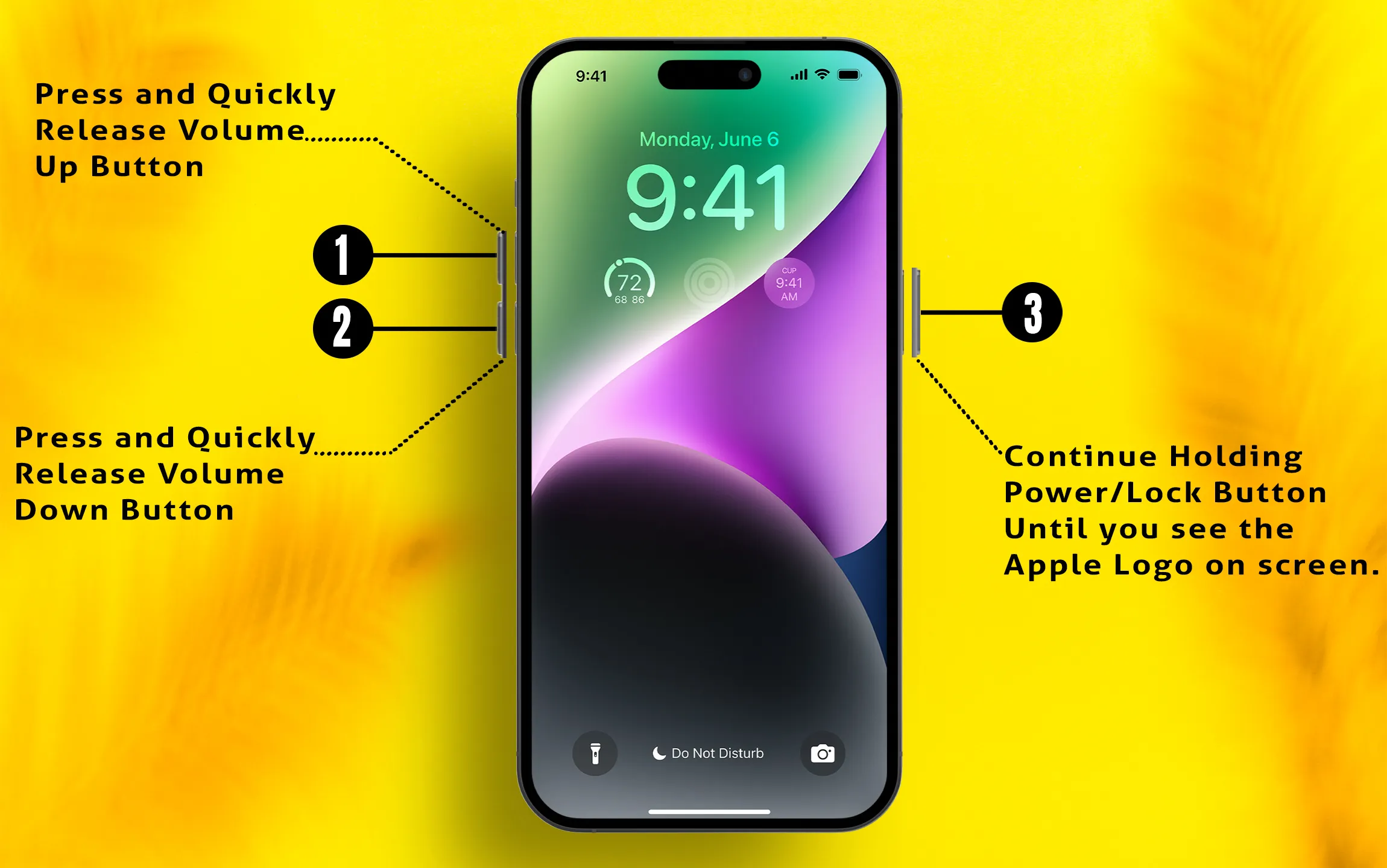 13. Reset Network Settings
Bluetooth is part of network, and if the issue continues, you must give try Reset Network Settings. To do so, follow the steps below.
Go to Settings App.
Choose General.
Tap on Transfer Or Reset iPhone.
Select Reset.
Click on Reset Network Settings. Enter the passcode, and give confirmation.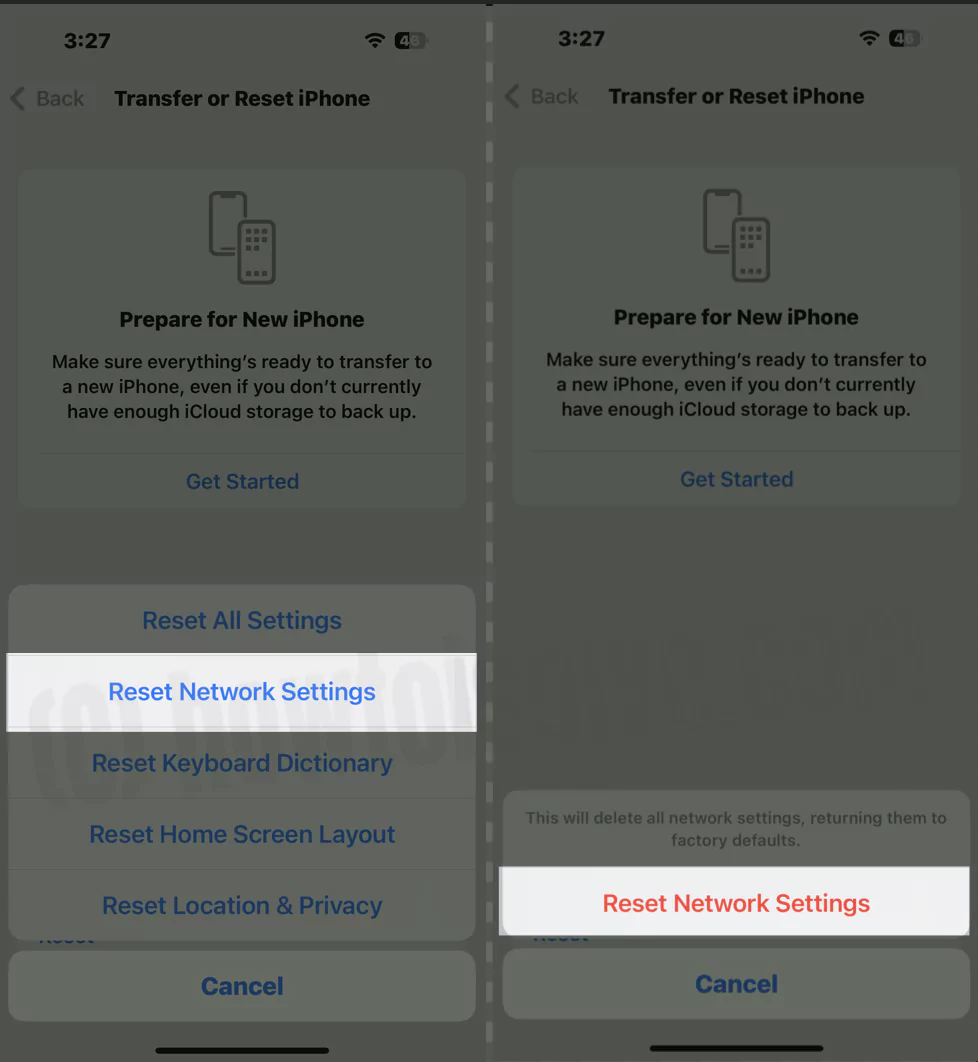 14. What To Do If None Of The Above Solutions Worked!
If none of the solutions worked for you, it means the Airpods Pro is defective. And in case you have experienced an accidental fall, there is a high chance the microphone got damaged. In all these possible scenarios, you need to Contact Apple Support!
Bottom Line
Hopefully, any of the above tips and tricks will fix the muffled or crackling sounds on calls while using the AirPods Pro.
FAQs
How To Test My AirPods Mic?
You can test Mic, make a call, or try recording the Voice note Using the voice memos app, and after this, listen to the recording note.
How Do I Unclog My AirPod Pro Mic?
Firstly, take the dry cotton swab and gently clean the Microphone and Speaker to remove dirt and debris. However, don't use a sharp brush.
How Do I Fix My AirPod Mic Sensitivity?
To change the AirPods sensitivity, go to Settings app on your iPhone. Choose Bluetooth. Next, click " i" next to the AirPods. Further, select Microphone. Select one of them; Automatically Switch AirPods, Always Left AirPod, or Always Right AirPod.
Why Don't My AirPods Work On Calls?
There are specific reasons for AirPods working on calls; temporary software bugs, issues with Bluetooth, etc. However, you can fix it by reconnecting AirPods with your iPhone.
Why Is My AirPods Pro Microphone Muffled On Calls?
The AirPod pro mic muffled on calls can be due to the covered or clogged wax. However, you can clean it using a dry soft Cotton cloth or toothbrush.
Can You Fix A Broken Mic On AirPods?
No, without expert knowledge and practice, you won't be able to fix Broken Mic on AirPods (Hardware issue).