🗓️
September 8, 2023
By ✍️
Jaysukh patel
In some places, Poor WiFi connectivity, No broadband internet. You have to turn the internet on your Mac, MacBook Pro/ Retina, or iMac only through a Personal hotspot from your iOS device.
Here you can turn the personal hotspot on your Mac using a USB lighting cable and Bluetooth or Wi-Fi only. But unfortunately, your iPhone can't be showing in network preference after connecting with Mac using a USB lightning cable. So follow the below steps for USB personal hotspots not working on Mac running with macOS.
Steps for USB Personal Hotspot Not Working on Mac, MacBook
USB hotspot connection Setup with USB or WiFi needs some basic configurations and privilege conditions. So most of the folks have queries like Wi-Fi or USB personal hotspot not working on Mac. So from here learn the full concept about how to turn on enable personal hotspot in iOS and share it with Mac.
Content Outline,
→ Turn Off the WiFi on iPhone
→ Turn Off Bluetooth on iPhone
→ Enable Personal Hotspot on iPhone and Select USB Option
Follow the steps below,
Turn off WiFi from iPhone Settings:- Settings app > WiFi > Turn Off Wi-Fi.
Turn off Bluetooth From Settings:- Open Settings app > Bluetooth > Turn off the toggle.
Next, Connect your iPhone to your Mac through USB lighting Cable.
Step 1: First, Enable the Personal Hotspot on your iPhone. Go to Settings > Mobile Data > Enable Mobile Data.
Settings > Personal Hotspot > If Already Enabled, then Disable and Enable Personal Hotspot (For issue, Personal Hotspot missing)
Once you Enable Personal Hotspot, the Below screen will appear on your iOS device, you want to turn Personal Hotspot only through USB, So tap on Bluetooth and USB only.
Step 2: Turn off Wi-Fi or Ethernet from the network preference. Click on Apple Logo from the Top Mac Menu > System Settings/System Preferences.
For MacOS Ventura, Sonoma or Later,
On your Mac, Turn off WiFi from your Mac. Under the Network Preferences, your iPhone USB Status should be connected,
1→ Go to the Apple Logo from the top menu > System Settings.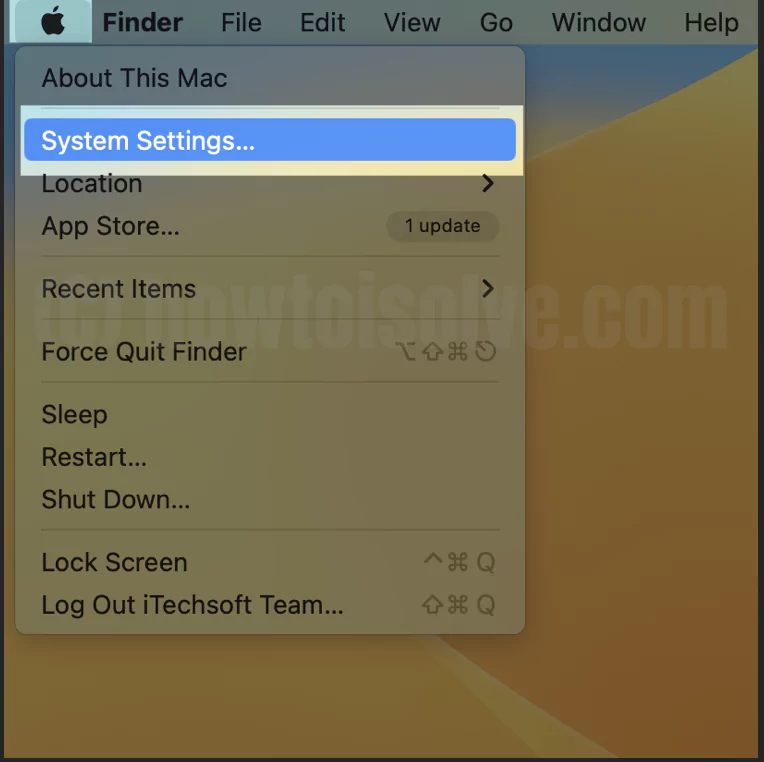 2→ Network > iPhone USB > Connected with Green Point.
3→ That's it. Now Browse the internet on Mac from iPhone mobile data using a Hotspot connection.
For MacOS Monterey & Earlier,
Step 3: Now, Select Network.
From the sidebar select Wi-Fi > Turn Wi-Fi Off.
Still, your device can't open the internet on Mac, Make iPhone USB inactive, and Reactive.
Follow the below screen, Choose iPhone USB > From the below-setting icon dropdown choose Make Service inactive and reactivate by Make service active. check your browser, internet that's working, or not.
if you see the below screen, then the personal hotspot now working on Mac through a USB cable.
Note:
Apple also gives another option for a personal hotspot with Wi-Fi or Bluetooth connection to your Mac, or MacBook.
Still, your personal hotspot not working on MacOS; share your story in the comment box.