Apple's Wireless AirPods users investigate a sound problem that the AirPods disconnecting on calls from the iPhone. They also added, the Airpods were fully charged. However, Wireless AirPods dropping Calls randomly, not while listening to music, podcasts. AirPods are disconnecting calls issue in Most of the iPhone 12 Pro Max with iOS 15 users. So manually re-connect required again. With iPhone 13 and big size iPhone 13 Pro Max owners not reporting such kind of problem. Significant reporters said that Apple is now looking into a potential fix for the issue.
Even though, for that user who doesn't want to wait for that then you should try to follow some basic AirPods troubleshooting; many affected users follow these tricks as per Apple support communities reporting form. So I hope this would work better and quickly in your case.
Ultimate Fixes for AirPods Disconnecting on Calls from iPhone
Reset iPhone Network Settings
To reset network settings, Go to Settings App, Tap on General, Scroll down the screen and tap on Transfer Or Reset iPhone, Click on Reset, touch on Reset Network Settings,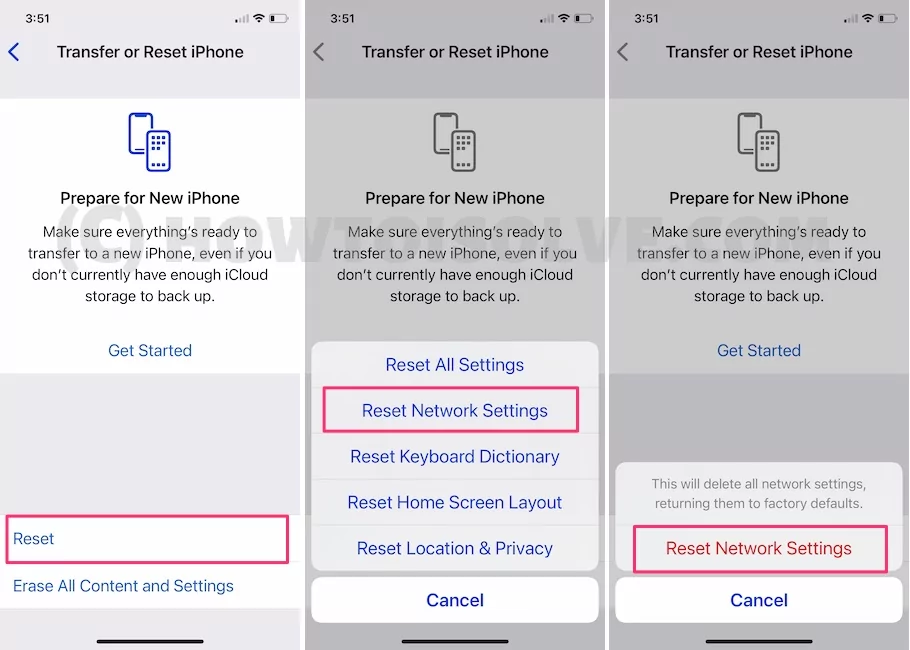 you'll be asked to enter your iPhone Passcode, in the end, you'll be prompted Reset Network Settings, so tap on that. You lose if reset iPhone network settings including erasing all current saved settings, including Wi-Fi passwords, preferred networks, and VPN settings.
Reboot your iPhone
Get, how do you reset your iPhone? Take your iPhone on hand and Press and hold on to the sleep/wake button until you appear to slide to Power off. Then drag that slider to turn off iPhone. Again, follow the same steps to turn on your iPhone back. Now, Pair AirPods. In case of found AirPods dropping Calls randomly issue further then keep continue for the next clues.
Reset Your Apple's Wireless AirPods/ AirPods Pro
Many users found that the
Reset AirPods
fixes the AirPods Disconnecting during the iPhone Calls problem. To Reset AirPods, you have to Press and Hold the
Setup button
on your
AirPods
case for at least 15 seconds until the status light starts flashing amber. Then after reconnecting your device again.
Note: Reset AirPods charging case is also useful and an ideal way to fix AirPods battery drain issue.
Disconnect Other Bluetooth devices on your iPhone
You have to disconnect all other bluetooth devices including bluetooth speakers, Bluetooth LED bulbs, apart from AirPods, and try to use them again.
If none of the tricks work in your case, then contact Apple Support and or Did you find any solution to fix AirPods Disconnecting on Calls? Please share with us and drop in the below comment and be helpful for our readers.