🗓️
November 14, 2022
By ✍️
Jaysukh patel
Apple iPhone Health is the most powerful tool to track steps, climb, running distance, and almost related Health. But some diseases not covered like sugar tracking. And therefore, If you or your family member is a patient of Diabetes. Then you can track blood sugar with the help of the latest iOS device. For this, you will have to install Diabetes apps for iPhone and check the daily sugar or glucose level of your body on your iPhone, iPad.
Diabetes is a group of diseases in which the body has trouble regulating blood sugar So that it'll not be ignored because if you don't take care of it then after that will affect other parts of your body.
According to the medical science report, there are many kinds of diabetes, and no matter what type of diabetes you have, so as prevention keep care of your body sugar and stay healthy, as strong as possible. According to the "National Diabetes Education Program" reports about 26 million Americans to have diabetes.
We are sharing here selected best top 10 Diabetes apps for iOS or later; these all apps are suggested by MD Doctor. Apps are also available for Android platforms and Devices.
List of 10 Best iOS Apps to Check Blood Suger With Best Diabetes Apps
#1. mySugr: A Diabetes Tracker Log
The mySugr app is using users in the most developed country in the world. The main key features are you can track your blood sugar and carbs daily. let's download an app and get started on automatic blood sugar import.
Why more Important this app? Because of excellent compatibility with iOS devices as well as Social sharing, Apple health integration, the neat and perfect graph is a major function of the app. The ideal solution to get clear blood sugar reports anytime using the mySugr diabetes tracker app on your iPhone. in More, quick, and easy therapy tracking also.
#2. Glucose Buddy
Free Glucose Buddy is a smart tool that is useful to track diabetes on Apple iPhone. This app is the #1 most comprehensive Diabetes management App for over 9 years. in this App, the user can log blood sugar, insulin, Carbs, A1C, and more.
If you want to install the diabetes app rating wise, then don't forget this is a Good rating and review app. I hope Glucose Buddy will become your best buddy to handle your diabetes disease.
#3. Diabetes in check
If your family member or you are living with diabetes then we suggest you check food ingredients before eating it, how much sugar rate in them. Same thing this app provides something like that which kinds of food are better for good health while you are Diabetes patients. Once try this recipe and check it out, health is better for you and your family too.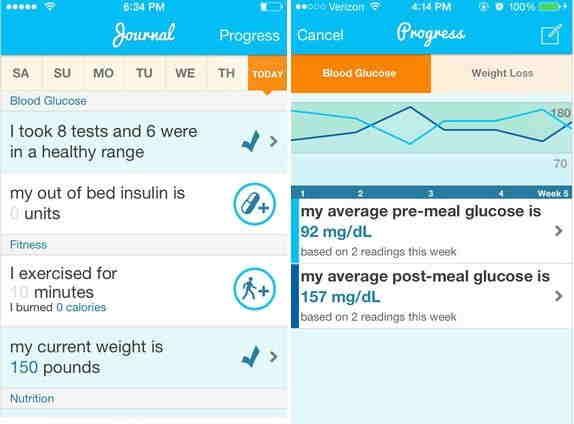 Download Free: Diabetes in check
#4. Diabetes Pacer: Glucose Diary
An app designed with a fantastic user interface, this app has great features even one of the snappy characteristics is a daily diary format and auto step-counting pedometer it's the built-in ornaments of the app that stay in touch with you 24 x 7.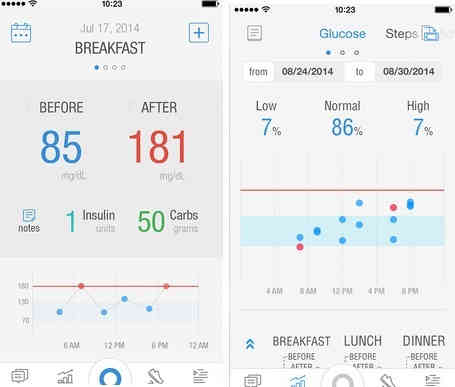 Download Free: Diabetes Pacer
#5. Glooko – Best Top 10 iOS Apps for Diabetes
Glooko is designed to easily help you to manage your diabetes. The app allows impressive key features like you can upload your glucose reading directly from your meter, as well as a data backup in which you can save the record of numbers for a long time.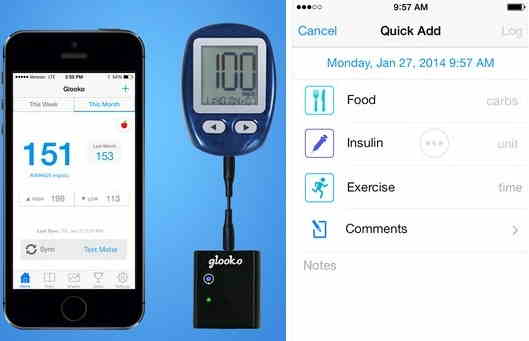 You can easily track your goals and that information shared with your Doctor.
Download Free: Glooko
#6. Diabetik
This is good among of best top 10 Diabetes app for the latest iOS. A major feature is a location-based reminder of the app. The ultimate best rating diabetes app and app got a better review. the interactive graph to check the sugar level.
Print and send data options are available in the app.
Download Free: Diabetik
#7. Crabs & Cals – Good 10 iPhone/ iPad apps for Diabetes
This app also called a photo app cause, using this app you can count carbs and calories with over 3,500 Food and drink photos. Let's check the main feature of the app- Weight loss, Carb counting in diabetes, calories counting and they give some general food list for health. Best for iPhone X- series models, iPhone 8 (Plus), iPhone 7 (Plus), iPhone 6S(Plus).
Download $5.99: Crabs & Cals
#8. Diabetes: 360 – The best Diabetes Apps for iPhone
Developer offers a full solution of diabetes in this app for every age of people. The app can easily run on iOS 7 and later iOS devices. 360 mean that they cover all solutions to the diabetes-like circle area. To measure insulin, you can handily use the sliding scale in the app.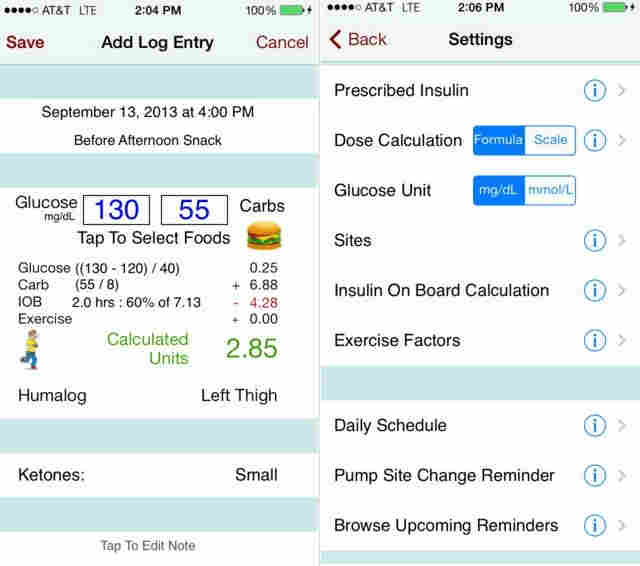 Download $4.99: Diabetes: 360
#9. Diabetic Connect
Diabetic Connect helps you interact with fellow patients so you can talk to each other, you can share tips and learn together so at last, this is the best one from all top 10 Diabetes app for iPhone.
Download Free: Diabetic Connect
#10. Diabetes Pilot- Best 10 Diabetes Apps for iPhone
Diabetes Pilot works as social networking you can do everything like you use the social network in routine life. This app available for iPad also, its name is Diabetes Pilot HD.
Download $11.99: Diabetes Pilot
For, iPad – Download $14.99 – Diabetes Pilot HD
Diabetes App Lite is also a good app for sugar level check so that you can easily control your diabetes.
Finally which app you like most from above given all the best sugar Apps for iPhone, moreover you can text us in the comment currently which Diabetes apps are you use on your iOS devices. Like it? Share.