🗓️
August 14, 2023
By ✍️
Jaysukh patel
Check-in detailed solution for your Clubhouse app feed won't load on app home screen on iPhone or Android (Error loading data Clubhouse Android), which means you have a problem with error loading data or Loaded data is not updated from the internet. To get out stuck Clubhouse feed screen or While Screen, Follow the below fixes.
Suppose you've just received an invite to the app and you've completed setting up your account. However, you see problems with the navigation because it's not showing up on your phone. That could be a problem because the clubhouse feed is the main section where you can listen to the ongoing programs of the clubs that you follow.
Clubhouse App Feed Not Loading So, what's next?
It might be a severe problem because the whole essence of the Clubhouse applies in the feed. In most usual cases, it's either bugs or temporary errors that can cause the problem. Still, it's always better to consider the other significant factors contributing to feeding not loading, such as the wrong configuration on your iOS device or Clubhouse's server.
The app is still fresh in the market, and there aren't many guides online to help you troubleshoot the problem. Therefore, we have come to your rescue. These six tips listed below should be helpful if your clubhouse app feed is not loading.
Solution #1. Check the Stability of Your Internet Connection
You will need a stable internet connection for this online platform to function correctly. Therefore, it is imperative to have a fast and stable internet connection on your iOS device. If the network on your phone is running slow or/is unstable, it may cause your device to communicate with the clubhouse app's server properly.
Use your own personal WiFi or Cellular Data. Here's Cellular Data settings for Clubhouse.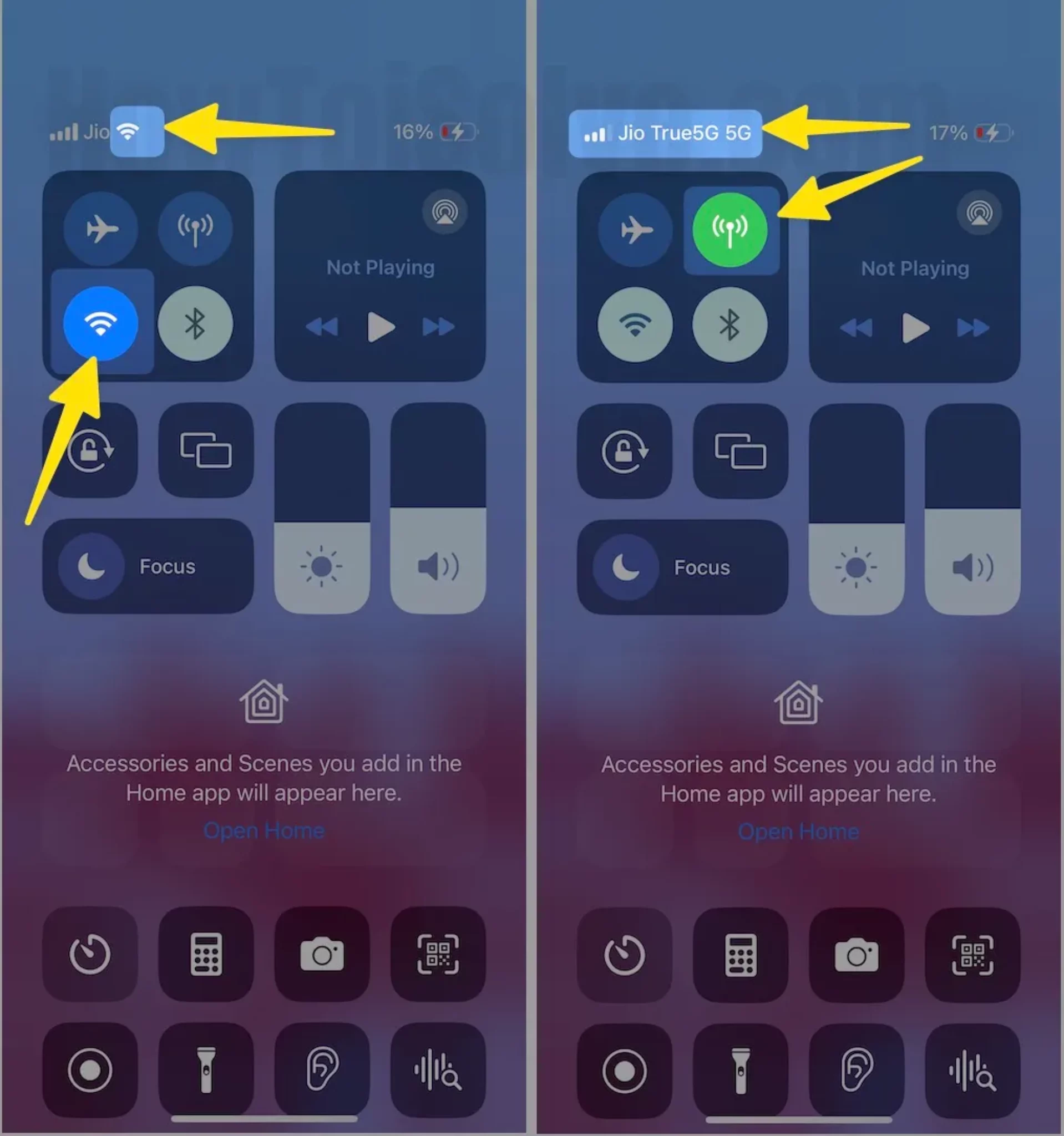 Here you can get more about what happens if you reset the network setting on your iPhone?
Step #1: Open up "Settings".
Step #2:Tap "General"
Step #3. Scroll down the screen to tap on "Transfer or Reset iPhone".
Step #4: Lastly, tap "Reset"
Step #5. Click "Reset Network Settings"
Step #6. Enter your iPhone Lock passcode, follow the on-screen instructions, and re-try after Reboot once.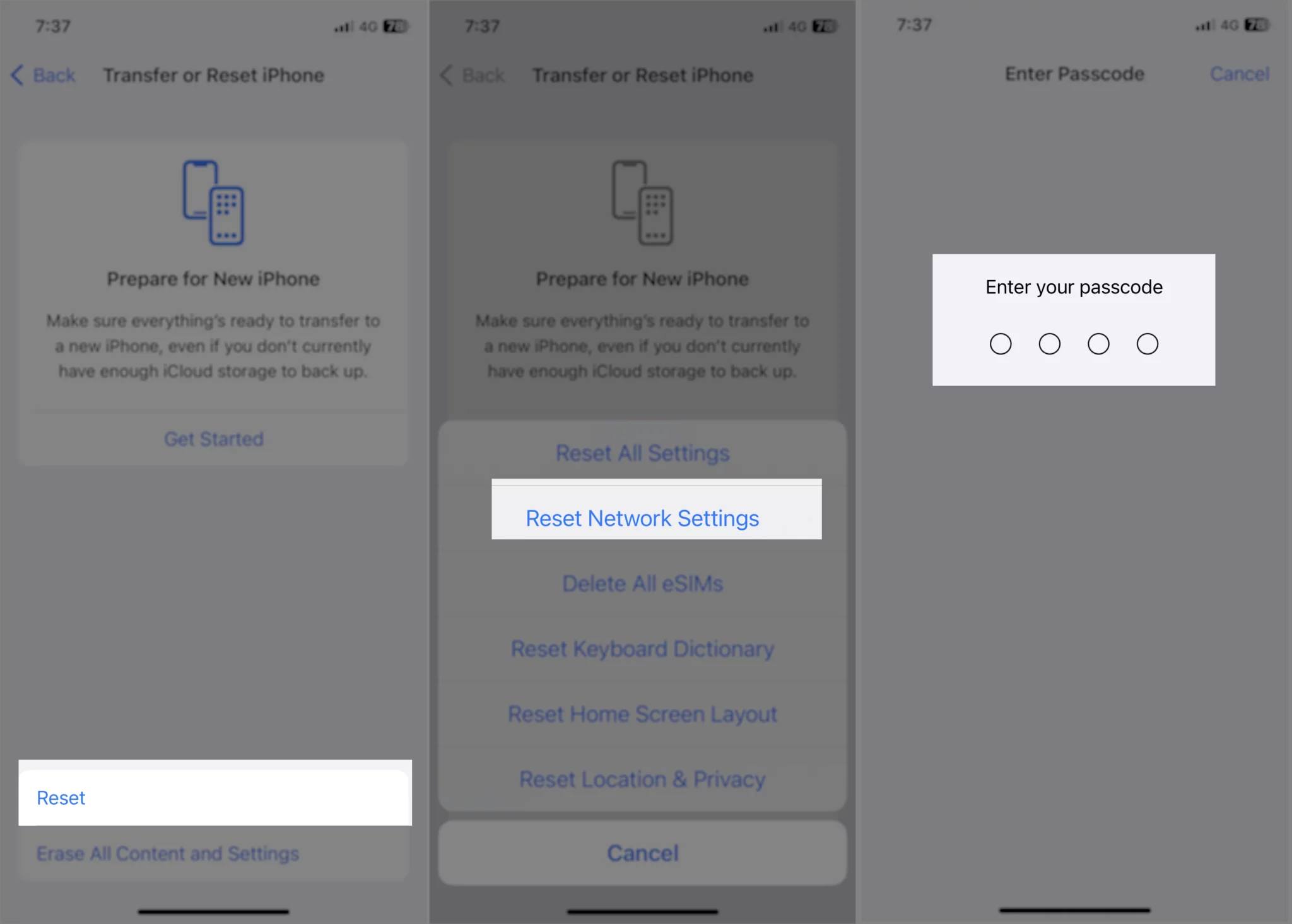 Reset Network Settings on Android Mobile:-
Open Settings app > General Management or Systems, According to Android Device and Version > Reset or Reset Options > Reset Network Settings > Confirm Reset.
Solution #2. Restart your Router to Re-establish Your Server Connection if a Network is Slow
After restarting your router, re-run the test to check the working condition of the router. Contact your ISP provider to address the problem if it is running slowly.
Solution #3. Try Turning off Your VPN
If you're experiencing a problem with your Clubhouse app, consider turning off your VPN services. VPNs redirect your traffic to their servers to filter them and change your IP address randomly. It can cause interruptions and unnecessary delays. To disable your VPN and see if it fixes the problem.
steps to disable VPN in iOS
Step #1. Open the Settings app on your iPhone
Step #2. Turn VPN Toggle off to the right side.
Steps to disable VPN on Android mobile:
Open Settings > Tap Network & Internet Advanced > Tap VPN > Turn off switch next to VPN.
Solution #4. Refresh or Re-login to your account
Minor glitches and random errors can cause your account data to get corrupted on the app. Try to refresh your account data to fix the problem.
Part #1. Log out Clubhouse Account
Step #1. Open the Clubhouse app on your device
Step #2. Tap on the profile icon in the upper-right corner.
Step #3. Tapping Settings button.
Step #4. Scroll down the screen to tap on Logout.
Step #5. Log Out? Are you sure you want to log out? Tap Yes.
Do not log back into your account immediately after logging out. Wait for at least 4-5 minutes before logging back into your clubhouse account.
Part #2. Re-login Clubhouse Account
Tap Log in > Enter your phone number (please search for true country code) > Click on Next > Enter the code that the clubhouse texted you> Click Next > Now follow on-screen instructions. That's it.
Solution #5. Delete & Reinstall Clubhouse app
Glitches, errors, and corrupted installation could be other reasons your clubhouse app feed is not loading. To fix this problem, try to reinstall the app and check again. First, delete the current app from your iOS device and reinstall a fresh copy of the app from the app store.
Part #1. Delete CH App
Step #1. Search Clubhouse app icon on the Home screen.
Step #2. Press and hold on to the Clubhouse App icon.
Step #3. Tap Remove App
Step #4. Tapping Delete App
Step #5. Tap Delete.
That's it.
Part #2. Re-install CH App
Step #1. Open App Store
Step #2. Find Clubhouse App
Step #3. tap on Arrow with the cloud icon next to the clubhouse App. Now wait until the app download, and click Open and re-login your clubhouse account.
Solution #6. Report the Problem
If the trick mentioned above didn't help, you have one last option. Report the problem to Clubhouse and let the experts handle the situation from there. You can contact Clubhouse's support by submitting a ticket on their official website. You can also visit Clubhouse Knowledge Centre and find answers on their FAQs page that might be useful to you.
Select Technical Issue from the dropdown option on the Support request page and send your problem to the CH support team.