🗓️
August 11, 2023
By ✍️
Jaysukh patel
Are you not receiving clubhouse verification code? Clubhouse saying unsupported phone number? Or receiving Unable to sign in, please try again later? These are the errors reported while entering the Verification code to sign in to the Clubhouse app. If it is your device's issue, then trying a few tricks would resolve the problem as it does for other users, too; else, you'll have to wait and try every day to get access to the Clubhouse app.
Some recommend getting a new invite, changing the phone number, Wrong iPhone Settings, Service Outage, etc., but to some extent, and if you can do it, it's in your best interest. Nevertheless, here are a few solutions to fix the problem.
Clubhouse verification code Not Receiving: Here's a Fix
Solution #1. Double Check you've entered the correct Phone number & Country Code
Please double-check your phone number and ensure that the chosen country and country code are correct for a hassle-free sign-in process.
Solution #2. Make Sure your SIM is activated
Why do Dual SIM [e-SIM] iPhone users can't get message notifications? To Receive Message updates or Use Cellular Data, Phone calls, and all other services, your SIM must be activated under the Cellular Data settings. Follow the below steps,
Step #1. Open the Settings app on your iPhone
Step #2. Tap on Cellular or Mobile data.
Step #3. Under Sims section; tap on the secondary number
Step #4. Turn the toggle to the right side to "Turn on this line"
That's it.
One thing is to open the control center and check your device gets full signal strength of the second E-Sim; suppose, your phone shows No service or no searching instead of signal bars.
Hint:- Please put your phone in flight mode and wait for a while; again, turn off airplane mode, and let's see what happens. You will be able to receive pending text or Upcoming text messages as well.
Solution #3. Check "All Messages" In the Messages app
Re-check all messages in iPhone Messages app. Messages app on iPhone can Filter with Known senders, Unknown Senders, Transaction, and Promotion, and Junk's last option. By default, your Message app shows any filter, then go back and see all Messages options to check all the latest New messages on your iPhone.
Step #1. Open Messages app.
Step #2. Swipe down the screen to access the messages hidden search bar on the top side.
Step #3. Type Clubhouse into the search bar.
Step #4. You can see my screen, i got the clubhouse app six digits verification code. So enter the recently received text into the clubhouse sign-up process.
That's it.
Sometimes user's get a Verification message but can't login in to Clubhouse app.
Solution #4. Make Sure Do Not Disturb is Turned Off
The Do Not Disturb mode disables all cellular and other services like sending Text Messages, Phone Calls, Notifications from various apps, and other things that could disturb you. In Do Not Disturb mode, the notifications go off, but of course, you'll receive messages, phone calls, etc.; in this case, we can't take a chance. Therefore, make sure to turn off the Do Not Disturb mode off.
Step for iOS Users:
Step #1. Pull down the Control Panel from the top-right side corner of the Phone.
Step #2. Tap on the icon next to Focus. To turn off DND mode.
Make sure the Do Not Disturb switch is turned off.
On Android:
Go to the Settings app.
Tap on Connections or search Flight Mode or Do Not Disturb Mode.
Disable Do Not Disturb Mode.
Solution #5. Force Restart Your Device
Start troubleshooting the phone by force restarting the device. Not receiving a verification code from Clubhouse could be due to your device's fault; the codes might be stuck in between. Depending on the smartphone model, perform a force restart.
Steps to Force restart iPhone 8 and later models with Face ID phone: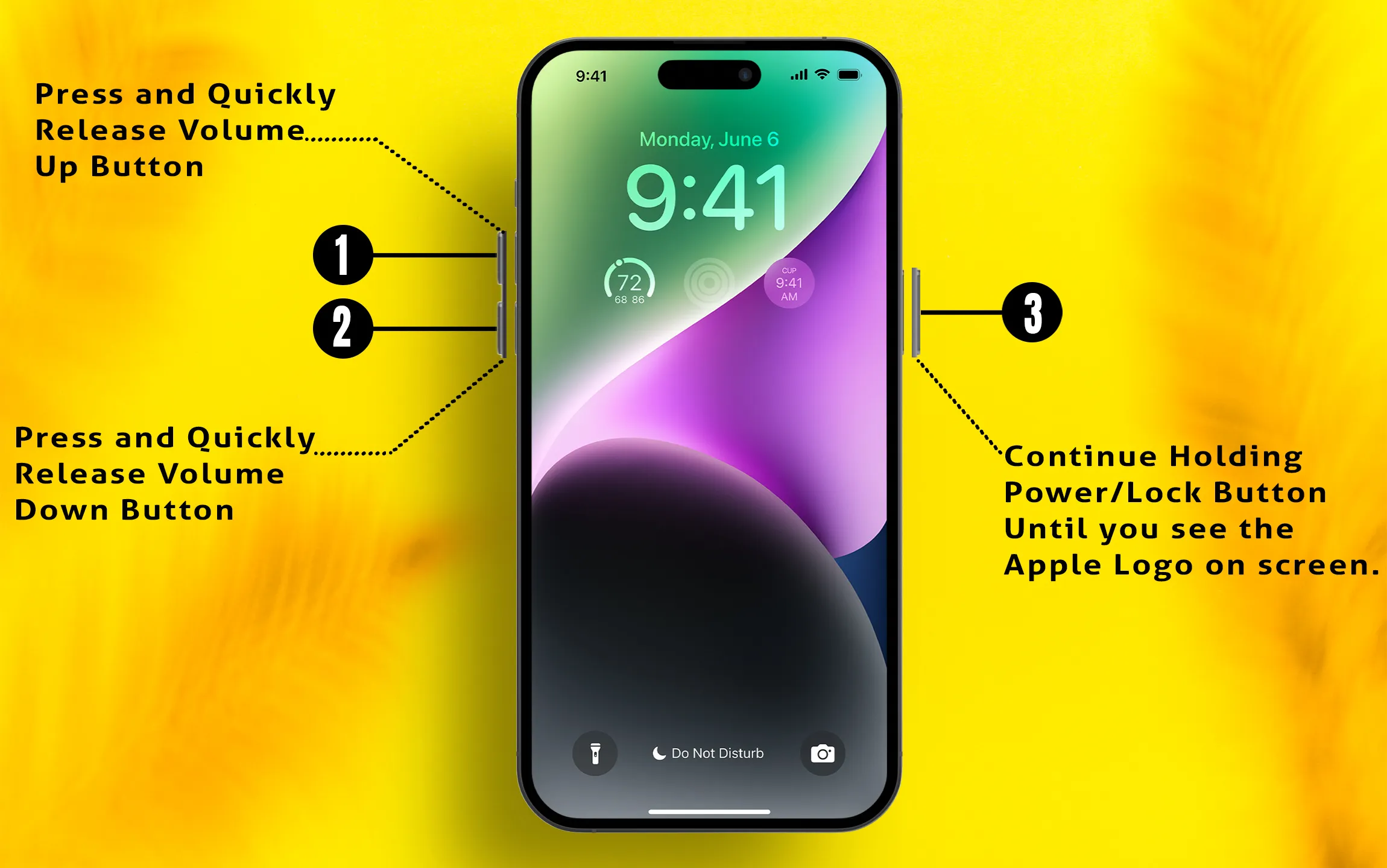 Press and quickly release the Volume Up button.
Press and quickly release the Volume Down button.
Press and hold the Side button until the Apple logo appears.
Force restart Steps For iPhone 7 Users: 
Press and hold the Volume Down and Power buttons until the Apple logo appears.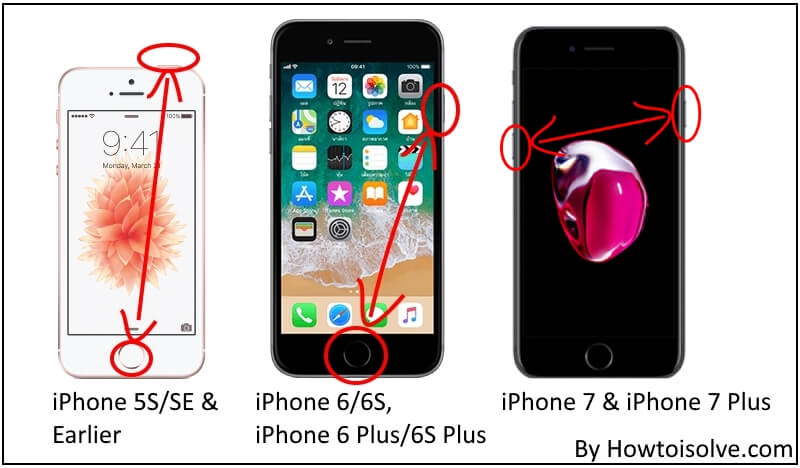 Steps to restart Android Phone:
Press and hold the Power button and select the Power Off option.
To restart the device, again press and hold the Power button.
Solution #6. Try Sending Yourself a Text Messages from an Alternate Number
Are you receiving Text Messages or clubhouse verification code from any other apps? This will sort things out for you; contacting the Carrier would be the best option if you're not receiving any messages from other apps or anywhere.
If you have an alternate phone, try sending yourself a text message; if it is working, jump to the next solution; it doesn't seem to have an error from the carrier's end.
Solution #7. Did you Sign Up with the Same Number?
Since the Clubhouse is an invite-based app, someone has sent you the signup invite to join the Clubhouse app. Your friend or someone has sent an invite to a specific number, and you'll mandatorily use the same number during the signup.
Therefore, ensure the Clubhouse number during the signup is the same as the number you've got a Clubhouse invite. Otherwise, that invitation is not worth it.
Solution #8. Reset Network Settings
If your iPhone or Android has network-related problems, resetting the network settings might help you. Over time, the setting got corrupted and could affect the phone's basic functionality. However, resetting network settings will reset Wi-Fi, Bluetooth, VPN, APN, and network settings. But there is nothing to worry about because all of your data, including pictures, videos, etc., is safe.
For iPhone:
Step#1. Go to the Settings app on your iPhone.
Step#2. Tap General.
Step#3. Scroll the screen till the end, now click Transfer or Reset iPhone.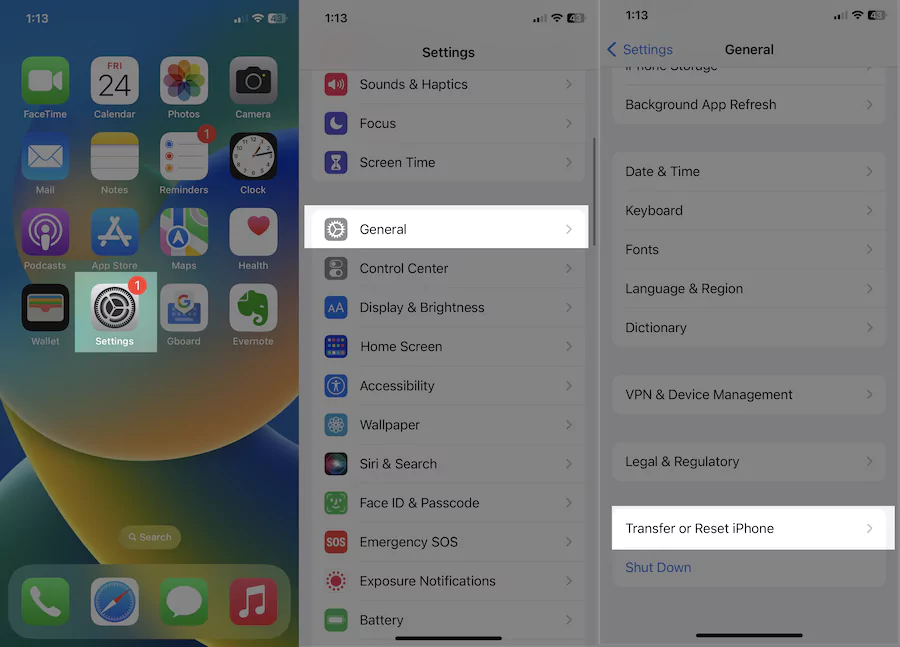 Step#4. Tap Reset
Step#5. Click Reset Network Settings.
Step#6. Enter your iPhone Passcode if asked and confirm Reset.
Step #7. This will delete all network settings, returning them to factory defaults. Choose Reset Network settings.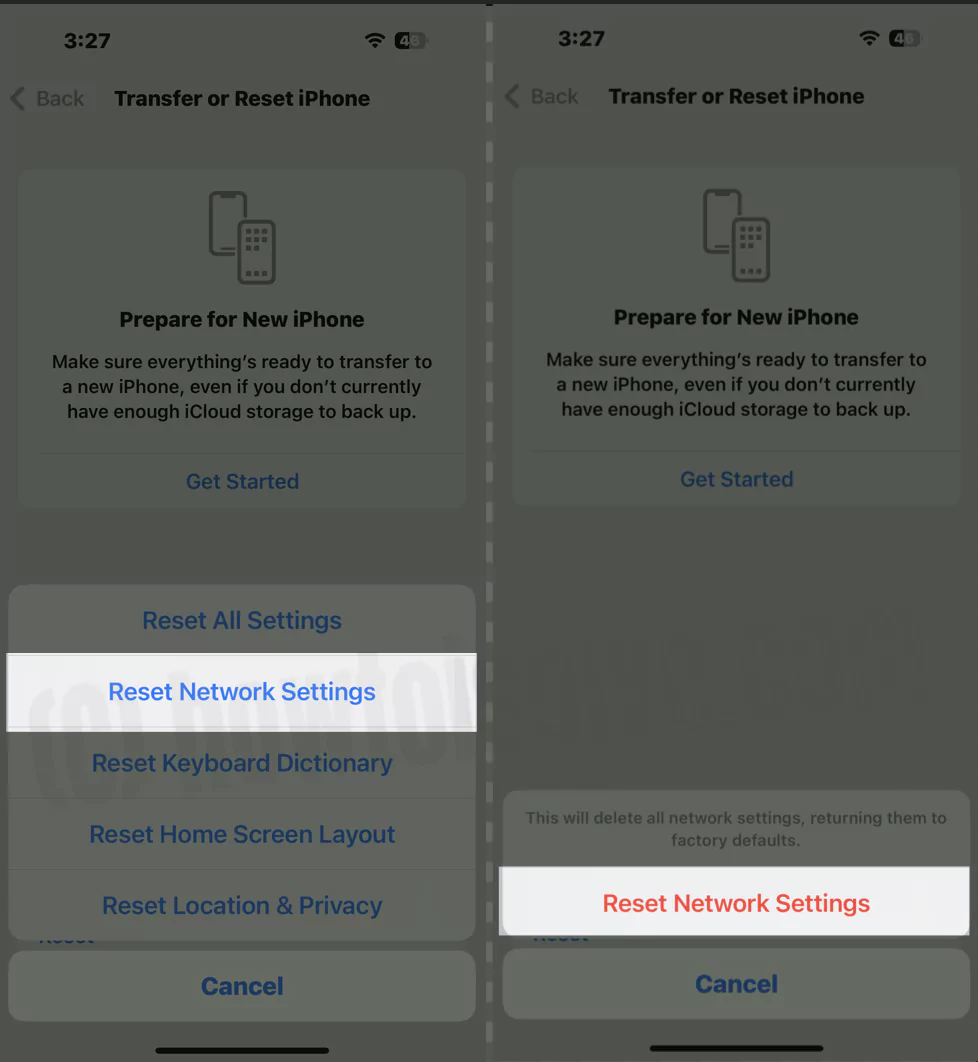 Note: This will erase your Wi-Fi network password to your Phone, so please carry your Internet service provider (router Wi-fi password) on hand. Cause of you will have to re-enter your wi-fi password to your iPhone to reconnect Wi-fi.
Steps for Android users:
Open Settings app.
Tap General Management or System.
Tap Reset.
Select Reset network settings.
When asked, confirm reset network settings.
Solution #9. Delete & Reinstall Clubhouse App
To rule out all the files associated with the Clubhouse App, uninstalling it completely and reinstalling it is the last solution you can try right now. After uninstalling the app, restart a phone and install the Clubhouse app from the App Store or Google Play Store.
To delete from iPhone:
Tap and hold the Clubhouse app
Select Remove App.
Tap Delete App
Tap Delete.
Step to Re-install Clubhouse App
Open App Store > Find Clubhouse App > Tap on Cloud with the down arrow icon to re-install.
Step To delete Clubhouse App on Android:
Touch and hold the Clubhouse app and tap Remove App/Delete.
Solution #10. This Could Work (Ask To Send Invite)
One of the reddit users has mentioned a trick that worked for a few users positively. The person who sent you the Invite asks him/her to remove all the information and contact number that is stored on their phone and resend the invite.
This sounds weird and might not be possible for you if the person is not your close friend or colleague, but give it a try and let's see how it goes for you.
Solution #11. Keep on Trying Until Clubhouse Says Let's Try Phone Call
The clubhouse also gives a facility to provide the verification code on Phone Calls for the users who don't get the verification code, but this won't be easy as it sounds. You'll have to constantly try to get the verification code until the Clubhouse itself says Let's Try Phone Call.
Once you receive the phone call, carefully note down the Verification Code and enter it into the Clubhouse App to get full access to it.
Solution #12. Problem with Telco Provider
Ask your Carrier Provider about the service outage, Company support center only will help you to check issues with your account. If there is any pending bill, Inactive Service and more.
Solution #13. Contact Clubhouse App Support Team
New and Existing clubhouse users can get Clubhouse app support help on any technical issue. Here are alternate ways to connect and find solutions from the direct Clubhouse support team. Ticket-based Support is very confident, and You must get a satisfactory response. But sometimes, it will take time, depending on the rush.
Service Outage: Try After some time.
Thanks for Visiting! Share your experience with us in a comment, if you are getting another Clubhouse app issue unrelated to.