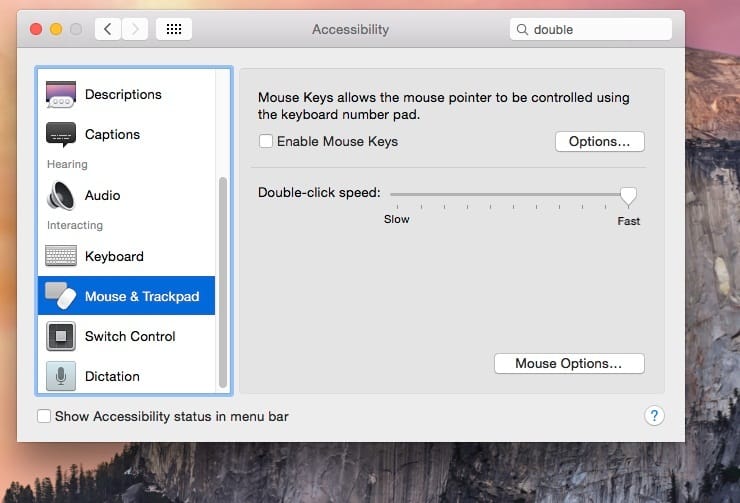 Last Updated on Nov 10, 2020
From here you will find the straight solution for after Double click on folder and application can't open, forward music in iTunes not working correctly. We use Magic Mouse or Magic Trackpad on iMac, Mac Mini and Built-in Trackpad on MacBook laptop (Double click on trackpad mac not working). Most of the Mac and Windows users always keep mouse arrow moment/ Speed and Double Click or Single click to be set at maximum speed. In this case, you made the wrong set of your system. One of them is occurring in this case. Double click is not working on folder and file for open it, So you have to do right-click on it and tap on Open option.
we are happy to help you, submit this Form, if your solution is not covered in this article.
I also face this problem many times, but it has been automatically resolved when updating OS X or downgrade OS. So don't panic here is the complete solution for fix double click not working after macOS Update. However, if you dont want to update macOS, then here's a quick solution to fix Double-click not working on folders in macOS.
Useful: Get Convert currency and Exchange rate using Spotlight on Mac.
This solution is working on macOS Catalina, macOS Mojave, macOS High Sierra, macOS Sierra, EI Capitan, OS X Yosemite, Mavericks, and Lion.
Fix Double Click to Open Folder Not Working on macOS Catalina and macOS Mojave
The macOS Catalina and Mojave brings few changes in the system settings of Mac, of which many users are not aware. Double click to open folder not working on macOS Catalina or macOS Mojave have only one solution, that is to reduce the double-click speed of the pointer. Here's how to do it,
Go to System Preferences from the Apple menu.
Click Accessibility.
Select Pointer Control > Mouse & Trackpad.
Drag the pointer of Double-click speed to Slow.
Fixed: Steps for Double Click To Open Folder and Application Not Working (Solved): macOS High Sierra or earlier
Quick Soln: Slow Down Mouse click speed. Follow the steps below.
In a single path you have to move System preference > Accessibility > Mouse & TrackPad > Double click. For Slow down Double click on the folder. 
Step 1: From the top Apple Menu click on it.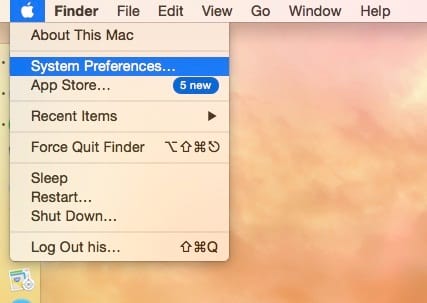 Step 2: Now click on System preference.
Step 3: From the search bar type "double."
Step 4: Navigation option will hover over Accessibility settings.
Step 5: Click on it and scroll down for the "Mouse & Trackpad" option.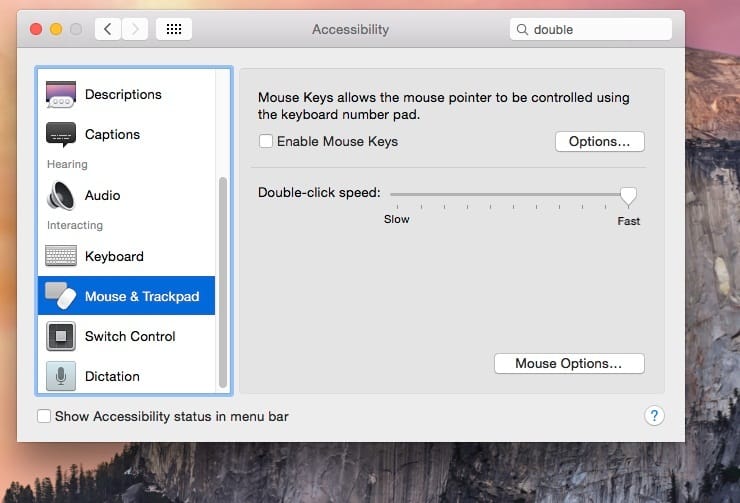 Step 6: "Double click mouse speed" slider moved to slower down position.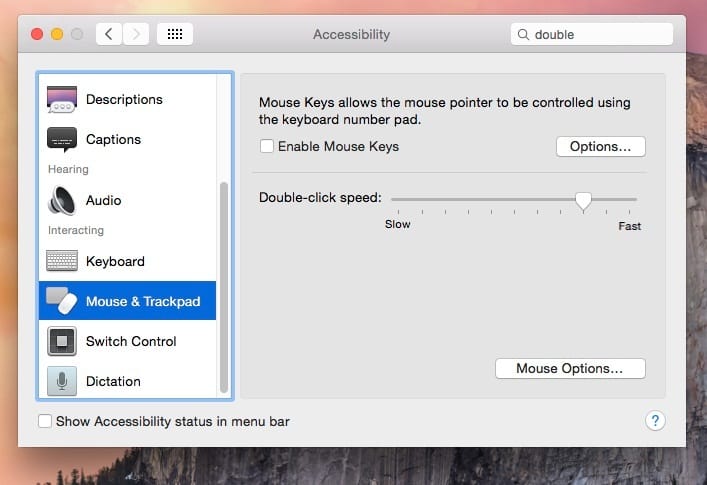 Don't close Accessibility setting folder try out by open any folder with the double click on it?
Get More Help: Trackpad Not Working on Mac.
Also useful: Optimise/ improve battery life of MacBook Pro and Air.
Hopefully, you have fixed the double-click not working while opening folders on macOS with the help of the above trick. You can share any of your issues related to iPhone, iPad, AirPods, MacBook, Mac, macOS or any Apple product, we will be happy to assist you.