There are certain fixes that you can try to overcome the Apple Watch update problems including connection issue, verification error, AW won't reboot or sometimes error such as watchOS won't download.
WatchOS 5 update not showing up is also a common problem for most of the consumers. Let's check out bottom given workarounds will help you to download WatchOS 5 smoothly.
Why I Can't Update to WatchOS 5: Get Troubleshooting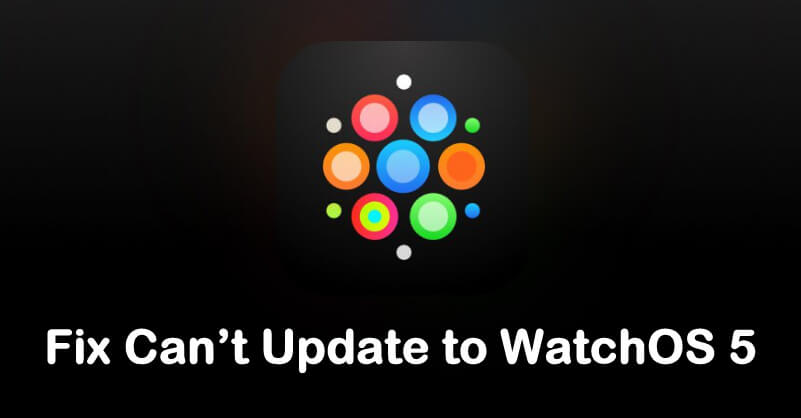 Are you on iOS 12?
In case, no iOS 12 on your iOS device then you WatchOS 5 not showing up, Hence, you will need to update your phone Apple's latest version of iOS before the WatchOS 5 update will show up in the Watch App. And it means taking the equal level on both the devices.
Check your Connection
Before going to perform anything, make sure that you're on Wi-Fi and your Apple Smart Watch is recognizing to your iPhone.
Step #1. Open the Settings App on your Apple iPhone.
Step #2. Tap on Wi-Fi. In more, also check bluetooth is ON.
Step #3. Now open Control Center on your Apple Watch by Swipe up to bring up (control center).
Note: If your Apple iPhone is connected to Apple Watch, then you'll see a green Connected banner at the left-upper side of the screen.
You should Force Quit & Restart device
WatchOS 5 update Still won't work? Let's try to restart your Apple Watch and force quitting the Watch app on your iPhone to force the close app to follow bottom steps.
Step #1. Launch the Watch app on your iPhone.
Step #2. Next, double press the Home button to bring up the App Switcher. Then after Swipe up on the Watch app card to force close it.
Now Restart your Apple Watch
I give you a sort to restart Apple Watch.
Press and hold the Side Button on your Apple Watch. Then Slide to Power Off.
If none of the above way work in your case then unpair and repair your Apple Watch and iPhone.
Here's how to Unpair-repair Apple watch