🗓️
November 28, 2023
By ✍️
Jaysukh patel
Our business team most prefers Evernote to take note of projects and tasks to best work organize. It's indeed a useful tool build-up with easy to utilize user interface. Even though All of a sudden Evernote starts crashing on startup and becomes unresponsive, then anyone will panic because you might have stored your essential data on it.
Most of the people have also complained that Evernote crashes on launch, Evernote crashes when taking pictures Evernote scannable crashing, and much more. There are several ways that can be helpful for you to solve the Evernote keeps crashing trouble.
Evernote crashes at startup -Get Fix
Solution 1: Sync Evernote
Before trying any troubleshooting, sync your notes. Sign in to the Evernote account on the web and check whether notes are visible.
You can sign in with an Evernote account or using Google Gmail or Using Apple ID.
Solution 2: Restart the Evernote App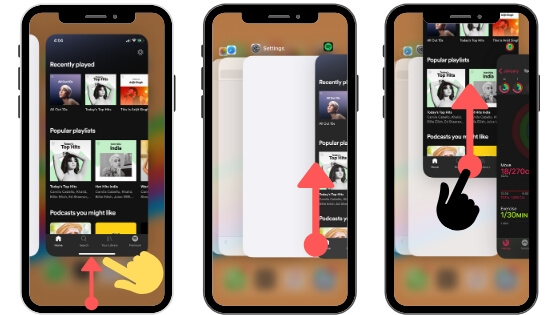 If you are operating Evernote on the iPhone, then force close evernote app, which might fix some application-related errors. After a few moments again launch the application and check it is working correctly or not.
Solution 3: Reboot your iPhone
Hard resetting the iPhone will clear up all the mess related to the iPhone's system or processor and give a fresh start to the iPhone. Launch the app after the device gets ready.
Solution 4: Upgrade the Evernote App
Verify that a technical team of Evernote may fix your crash problem in the update.
Open App Store
Click on the Profile icon located on right-upper side on the screen.
So you land on the account screen, go down to update section to find and check Evernote app update available or not?
Click on Update button next to the Evernote.
Wait till the update and click the Open button.
That's all about it.
Solution 5: Visit the Official Site of Evernote
Launch the browser and go to the Evernote official website and open Evernote Help & Learning. There check if there any solution to the error which you are facing in your device.
Solution 6: Check Evernote's Status Blog
In Evernote's Status Portal you can check whether the site is under maintenance or not. Each week they update software with new powerful functions that result in smooth working.
Solution 7: Uninstall and Reinstall the App
Make sure all your notes are synced and appearsonEvernote's website. Tap and hold on to the Evernote app and when X appears to click on it and delete it. Restart the iPhone and visit the App Store to download the app again.
Solution 8: Contact Evernote Support
If none of the above tricks help you out then feel free to contact the support team, they will help you to solve this error.