🗓️
December 6, 2023
By ✍️
Jaysukh patel
in this blog post, I'll help you to fix Facebook won't open on iPad/iPhone after the latest iOS update Or App Server & Phone Storage issues. Easy to fix fB app issues (For example:- Facebook reactions, Facebook like button, Facebook live not working).
Facebook is the most loved and downloadable application in the category of social media. Whatsapp, Snapchat, and such apps are not much older like Facebook. Their team releases updates every 15 days which include something new that users love and enjoy. The most common problems are Facebook Keeps crashing, Won't load Facebook App content and Video, Unable to play video from video timeline. Before five years Facebook was different, and today it is entirely new with new features.
Messenger is a Facebook-connected application that is used for messaging someone. Recently one more platform is introduced by Facebook which is known as "Workplace." Now get back to our major problem and take a look at the solutions that I have listed below.
This solution is also helpful for Other Facebook apps, Like Workplace for Business iOS app, Facebook Messenger, and many Others.
Possible walkthrough for Facebook App keeps crashing on iPhone/ iPad
Fix 1: Force close FB app and Running All Other Applications
The previous solution of any crashing or freezing app is to force close it. We can even restart the app, but it may not work, so it is better to force close and relaunch it.
Facebook is an online app, if you are looking for a solution to content that isn't loading on the launch app, check internet connectivity because the slow internet is also causing an issue.
Check for an available update of the Facebook app on the app store.
Fix 2: Reboot Your iPhone [Mostly Fix issue]
If the first solution doesn't work, then you should go restart the iPhone. Rebooting the iPhone will also fix minor glitches and bugs in the system. Let's see how you can restart your iPhone.
For iPhone 13 to XS Max/ XS/ XR/ X/ iPhone 8/and 8 Plus
Step 1: Press and release volume up key.
Step 2: Press and release the volume down key.
Step 3: Press and hold side button until apple logo arrives on the screen.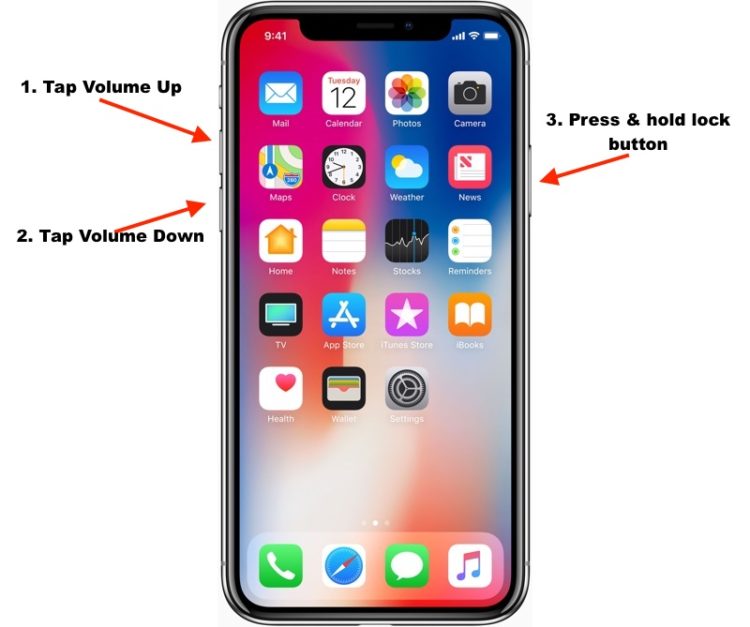 For iPhone 7/7 Plus: Press and Hold Home button + Volume Down button until Appear Apple Logo.
For iPhone 6S/6S Plus and Earlier: Press and Hold Side button + Home button until you see the Apple logo on the screen.
Fix 3: Update Your Phone firmware
Probably you're running the iOS device with an old version so that can cause so many errors. If any new iOS update arrives then you should update the device as soon as possible. It will accelerate your device and issues like this will get fixed automatically.
Steps to update iOS version;
Head to Settings App – Tap General – Tap Software Update.
Wait till the screen load, on-screen, you get information about your phone having a pending iOS update, or it is updated. if any update is there, please connect your iPhone to wifi and install the latest iOS by clicking on Download Now.
Is the Facebook app crashing after installing the latest iOS update? I highly suggest you wait for the upcoming iOS update or you will have to downgrade iOS from the current to the previous one. For example, Downgrade iOS 16.3 to iOS 16.2 or whatever is able to run the Facebook app smoothly.
Fix #4. Free Up Storage Space on your device
The major issue of App won't Open or not working as expected or sometimes in aftertouch specific tab of an app, it occurred due to low storage space on your mobile local storage. hence making free space to run any app smoothly.
Open Settings > Tap General > Tap iPhone Storage. On this screen, you can see available storage space. Scroll the screen and delete unwanted cluttering apps and videos that will help you to solve your Apple smartphone and app crashes issue.
Fix 5: Uninstall and Reinstall the app
If all the above tips aren't working, then the problem may be in that particular application. You can delete the app from the device and again download it from the app store.
Uninstalling the app
Step 1: Touch and hold on to the Facebook app icon on the home screen.
Step 2: When you see (x) on that app click on it and delete it.
Troubleshooting: App icon on iPhone Won't jiggle and 'x' icon
Now restart the iPhone wait for a few minutes and then visit the app store and download it.
if none of the solutions helped?, you should report the glitch to App builder. follow the next treat sentence.
Final Solution: Report an issue to FaceBook Developer
here's how to Contact an App Developer
Share this article if really helpful to you. Think about assist to others and helping them share it on your social profile.