🗓️
October 27, 2023
By ✍️
Jaysukh patel
Is Safari New Private Window not showing on Mac, or MacBook? Some Website is not opening on Safari Mac. In this article, I'll walk you through the solutions to bring back private browsing on the Mac. The Private Mode is an amazing option to surf on websites without being tracked by anyone, and storing the cache and browsing history. However, every feature has its own advantages and disadvantages; some users keep the Safari Private mode disabled to avoid any inactivity made on their system, especially parental mode on Safari Mac.
If you haven't disabled it, then it's just a minor bug, though, kindly go through all the mentioned steps, sometimes, the feature unknowingly triggers. Moreover, loading up Safari with Tabs, Extensions, etc. affects the performance of the app and might result in this type of situation. Let's see how to fix the private mode on Safari Mac.
Fix Safari Private Browsing Not Showing, or Greyed Out on MacBook, Mac
1. Disable Screen Time for Safari
When Screen Time for Safari is enabled, it won't let you use the app, as Apple has added Screen Time to put restrictions on the apps and features. Make sure screen time for Safari is disabled. Otherwise, You can't open any Adult website or Selected Website on a normal browser according to restrictions applied. and the New Private Window read-only or hidden from the top Safari Menu [here's problem].
On MacOS Ventura
1→ Go to the Apple Logo from the top menu > System Settings.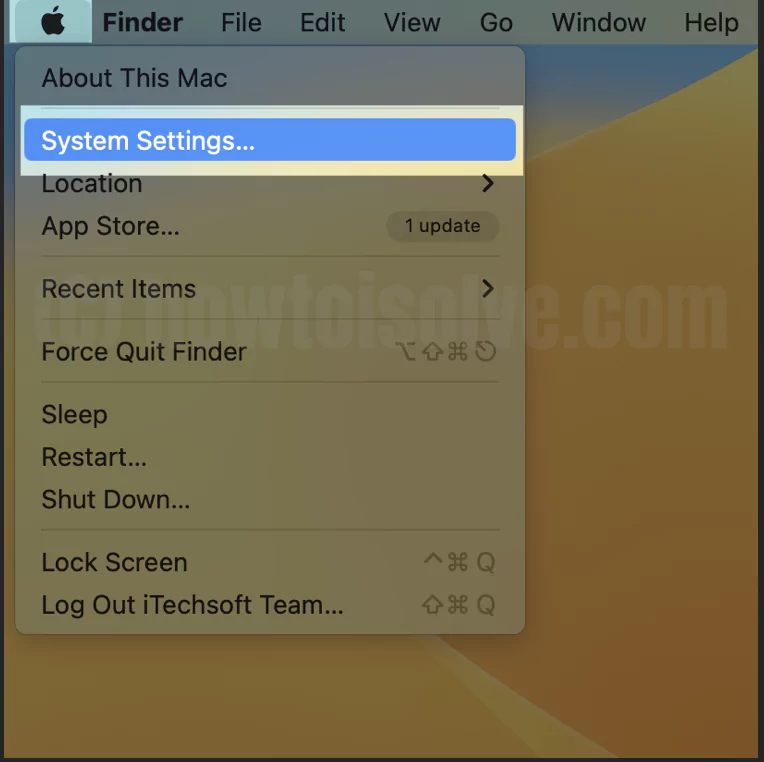 2→ Select Screen Time > Select "Content & Privacy".
3→ Under the "Content Restrictions".
4→ Select "Unrestricted Access" for "Access to Web Content". > Done.
5→ That's it.
On MacOS Monterey & Earlier
1→ Click on the Apple Logo. > Select System Preferences.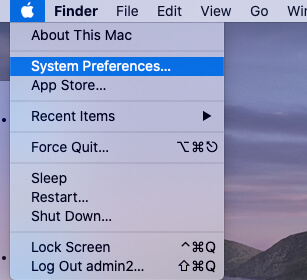 2→ Open Screen Time.
3→ Select Content & Privacy.
4→ Check Unrestricted Access to allow all Websites access on Safari or Click On Turn Off on the upper-right screen to Stop all the Restrictions.
5→ Now, You will see a New Private window on Safari Browser from Top Mac Menu under File Menu. That's it.
The Above settings are useful for the Admin of Mac Users. But if you are a guest or Using Mac on Sharing. Then Restrictions is automatically enabled for the Website limit. So, Guest Login doesn't allow to use of Private Browsing on Safari Mac. Follow the Below steps to allowing change for the Guest users on Mac Safari, and Show up Private Browsing on Safari Mac.
Tips: Fix Safari Private Browsing Greyed out on iPhone
Disable Screen Time for Safari in Guest Mode
Is Safari Private Mode not working on Mac in Guest Mode? Have you determined the guest mode settings? If you give Guest User access on Mac, and on the same private mode is not working, then here's what to do.
On MacOS Ventura
1→ Go to the Apple Logo from the top menu > System Settings.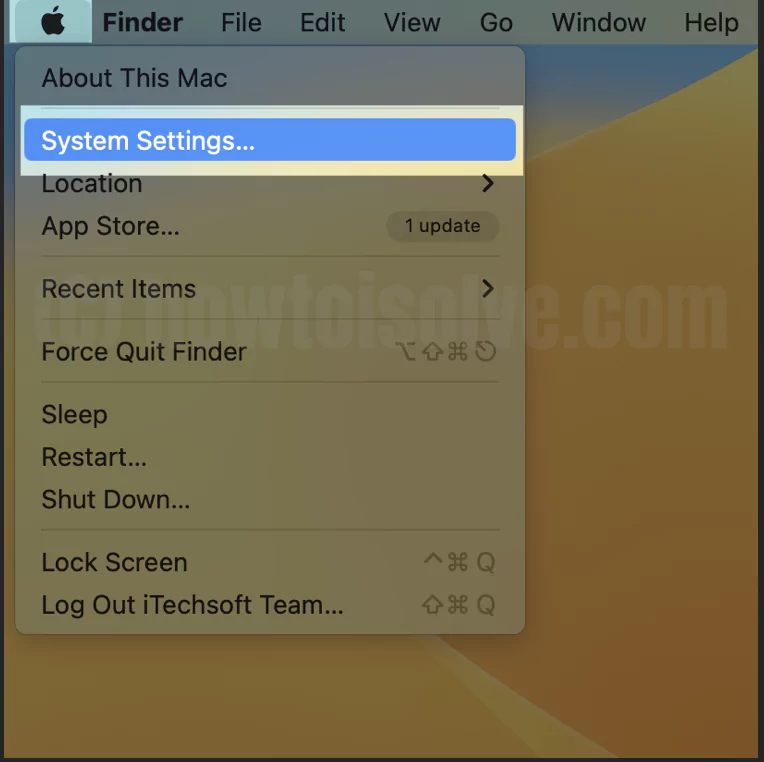 2→ Now, Click on "Users & Groups" > Click on the Info button next to the user name.
3→ Disable toggle for Limit Adult Website. And Verify with your Mac login Password.
4→ Done. That's it.
Follow the below steps for earlier macOS.
On MacOS Monterey & Earlier
1→ Go to the Apple Logo from the top Mac Menu > Go to System Preferences,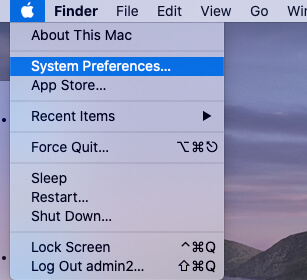 2→ Choose Users & Groups.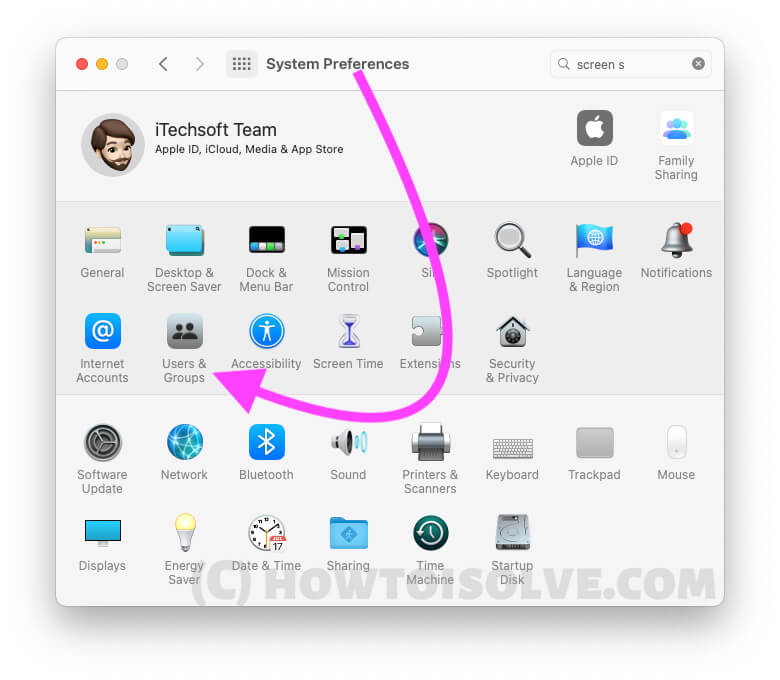 3→ Click on the Lock icon on the lower-left corner, enter the administrator password to make changes.
Then click on the Guest User option on the side panel.
4→ Uncheck the Adult Websites option.
Now, the Applied changes for the user on same mac can able to use private browsing on Safari mac. Easy to use turn on Private mode and Open & Search Website that you want.
Disable Screen Time Restrictions on Mac Remotely
if you have more than one macs under Family sharing or Your Personal Mac signed in with the same Apple ID So, here's the Great option to Remotely manage Restrictions for Browsing on Safari Mac.
With macOS Catalina or newer, Apple added a feature that lets you manage the Mac remotely if it is added to the Family Sharing group. Meaning, if your kid has its personal Mac, then you can create a Family Sharing group and add the Mac and control your Kid's system remotely. If this is the case and Safari private browsing not working, then disable it.
Go to the Apple Logo from the top Mac Menu > Open the System Preferences.
Click on Screen Time.
Change the Apple Account from the side panel.
And Uncheck Limit Adult Websites and Keep checked the "Unrestricted Access" option.
Force close Safari Browser or Restart Mac then see applied changes. also, Keep your Mac connected with the internet to apply changes remotely.
If the above settings are not available on your Mac, or Your Mac is not responding correctly, then you should go with More troubleshooting,
Quickly Check for Update your MacOS: Connect the MacBook, Mac to the Wi-Fi before proceeding further. While updating macOS, all the first-party applications stored on the Mac will be updated.
On macOS Ventura or Later: Go to the Apple Logo > System Settings > General > Software Update > Download and Install.
On macOS Monterey & Earlier: Click on the Apple icon. > Select Software Updates > Click on the Update Now button.
To Apply Changes or Affect, Restart your Mac once
Make Another Administrator account on Mac, then Check
Try Alternate Best Secure Browser for Mac.
Disable or Uninstall Antivirus Protection that Prevents unauthorized access to your Mac, Like Searching for something in Private browsing without someone knowing.
Still not Work, then Re-install macOS
Take an Appointment at apple genius bar.
Stay Updated with more fixes and help from this article. Share your problem with us on comments or Q&A Forum. we are happy to help you!