🗓️
October 13, 2023
By ✍️
Jaysukh patel
Make typing easy and Quick using One-Handed Keyboard mode on iPhone. Users also reported One-handed keyboard makes the iPhone screen freeze and unresponsive. Otherwise, depending on the user's wish, it's a convenient virtual keyboard set on the screen. Also, get a quicker Fix on After to enable the Left/ Right-handed keyboard that is not working/ Missing or cannot be used on compatible iPhone models.
The One-Handed Keyboard mode in iOS is an effortless way to start typing text in Messages, Mail, Chat, Notes, and more. Here are the troubleshooting steps for the One-Handed Keyboard can't Working on iOS—no One-Handed mode on iPad. So, iPad user can use Floating keyboard on latest iPadOS, and Then use Quickpath that feel like one-handed mode on the Compatible iPad screen.
Right now, there are too many third-party one-handed keyboards on the app store, but not facilitate a suitable option given by Apple in iOS. Also applicable are settings for preventing or using the one-handed keyboard on iPhones, and iPad using tiny fingers and hand.
A fantastic option for the default keyboard quickly enables and converts layout to appropriate design. Let's see how to use it.
Steps for Enable/Turn on One-Handed Keyboard on iPhone
Apple has added a one-handed keyboard option to the iPhone. There are two ways to activate it:
Step 1: This option is always available on your keyboard by default. 
Step 2: See the long-press on the globe icon or Emoji icon on the keyboard, near the microphone icon. Next, you will see the Keyboard position icon (Left, Right keyboard)
At last, you will see the Keyboard settings in a popup. Tap on it. And jump into Keyboard settings. See the screen below,
See One-Handed Keyboard > Tap on it and Change Keyboard Layout (Disabled for Turn off, Left and Right).
Disable/ Turn off the one-handed keyboard pic center layout in the keyboard settings pop-up.
Until you change this setting, it always sees in this handed mode. See the Keyboard in the full keyboard pane, Tap on the Arrow icon, by repeating the same steps.
2nd Method: iPhone One-handed Keyboard not Showing or Disappeared
Important Solution!!!
One-handed keyboard mode required Display Zoom Off and Set Standard Display mode from the Settings app.
Step 1: Go to the Settings app on your iPhone.
Step 2: Display & Brightness > Scroll Down and Tap on Display Zoom.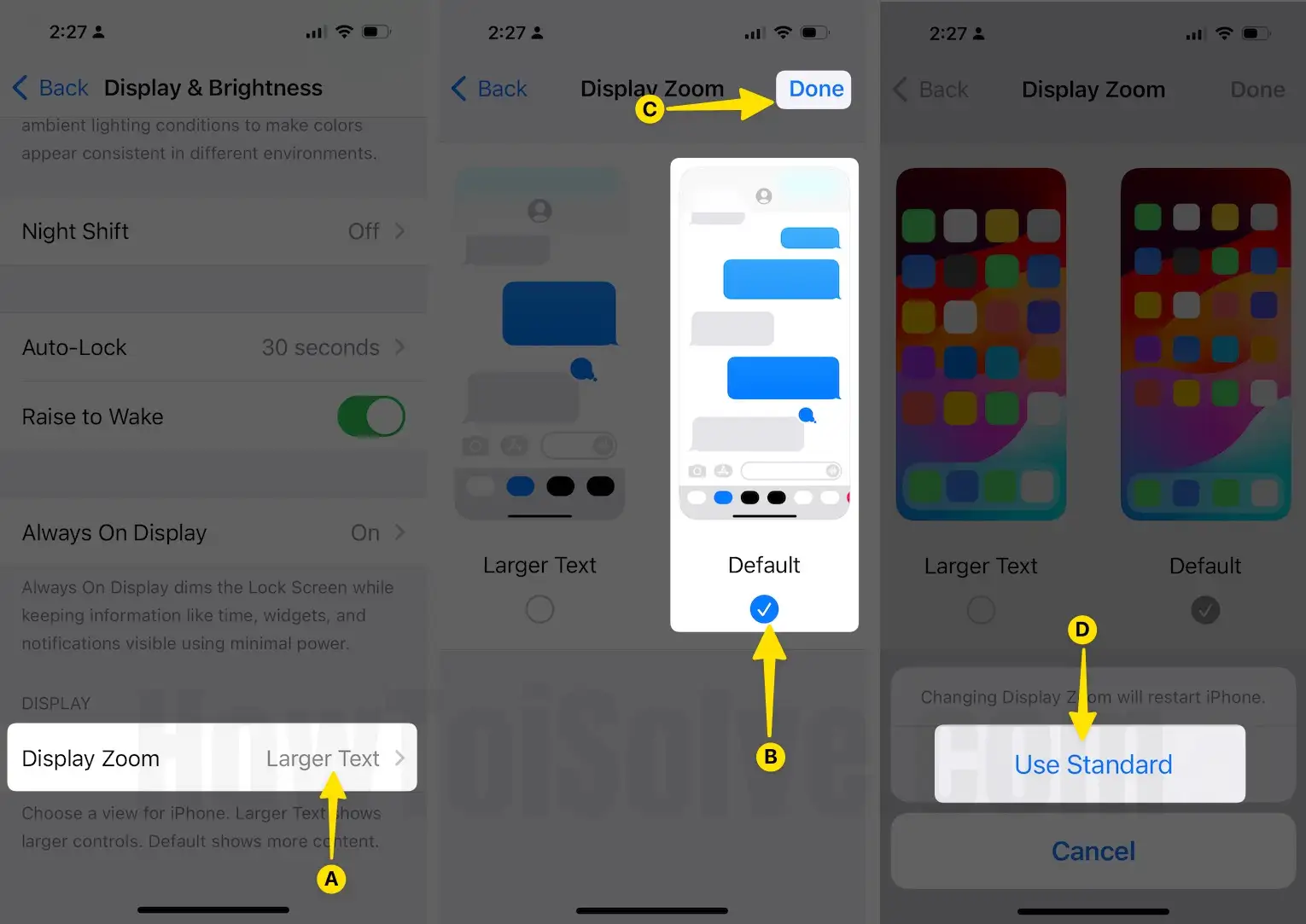 Step 3: Select, Standard, and Save. Changes may affect sleep on your iPhone screen.
This happens because the large keyboard layout hides a one-handed keyboard view, and the result cannot activate (Left Handed or Right handed Mode, Two-Handed mode) or disappear.
3rd Method: Using Settings App, Should not Disabled
Disable One-handed mode from the Settings app.
Go to Settings app on your iPhone > General > Keyboard > One Handed Keyboard.
Sometimes, the One-Handed keyboard not Showing under Text Replacement. So Follow the 2nd method. And recheck it on the below screen,
Select Disable.
Fixed: One Handed Keyboard not Activating, Freeze/Closing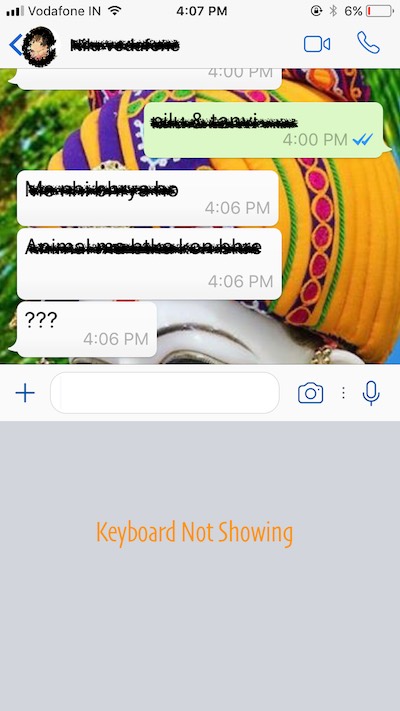 #1: Restart or Reboot iPhone
Understandable suggestions are time helpful. By restarting or Force Restart, you can refresh your iDevice from the root and clear all problems related to memory, Interrupted processes, and more in a technical manner.
Restart: Press and Hold the Sleep/ Wake button until you see the Apple logo on the screen.
Force Restart,
For iPhone 11 (Pro Max), iPhone XR, XS Max/XS/X, iPhone 8 Plus, and iPhone 8 users:
1: Press and Quickly Release Volume Up button,
2: Press and Quickly Release Volume Down Button,
3: Press and Hold Side Button until you see the Apple logo on Screen.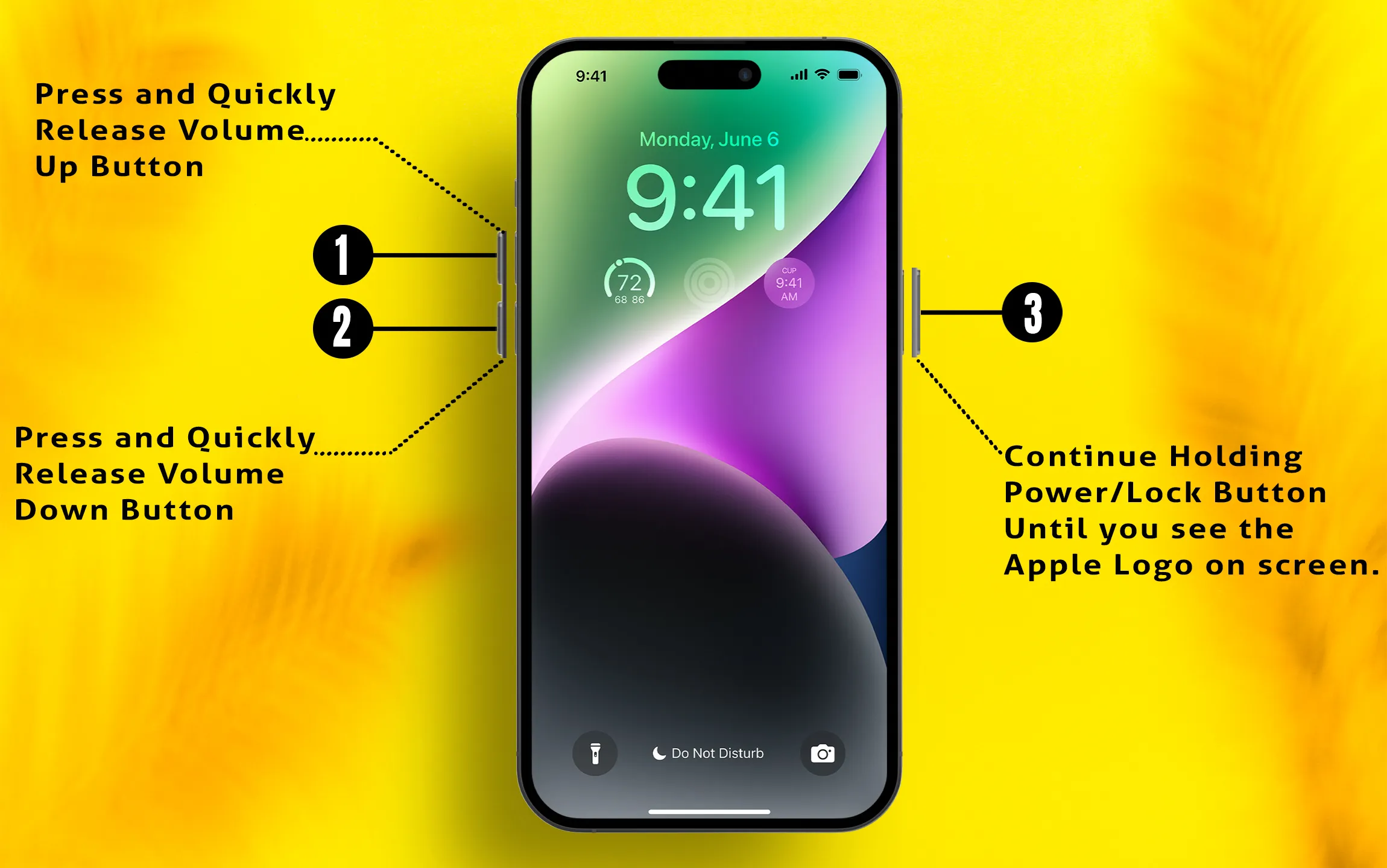 To Start iPhone, Again press the Side button until the startup apple logo on the screen.
iPhone 7 or later users:
Press the Sleep-Wake + Volume down button, until you see the Apple logo on the screen.
iPhone 6S and Earlier users: Press Sleep Wake + Home button.
Also read: Restart iPhone Without Power button.
#2: Check for Update iOS

Fix out general fixes with new updates in the latest iOS from Apple. Check it from Settings > General > Software Update.
Hope you are using the one-handed keyboard without any trouble Because it's new and beneficial on a big-screen iPhone.