Recently I face a big issue with apple I Think without update iOS and more I noticed that the globe icon disappeared from the keyboard on my iPhone. From there, I can change or switch third-party keyboards and emoji keyboards as well. But I have seen the globe Key missing or Emoji Key missing on iOS Keyboard near to microphone icon or Space Bar.
To show or use the Emoji keyboard on iPhone/iPad, We must at least one keyboard is activated under the settings on your iPhone/iPad. here are the steps for enabling the Emoji keyboard or Glob icon to switch between Third-Party Keyboard that has been installed but not activated. Glob icon/Emoji icon location is moved under the virtual Apple Keyboard pane. Home button iPhone users will get this icon Besides to Space key on Keyboard. Get new Emoji on iOS 15.4 and later running iPhone and iPad.
Get Back Missing Emoji icon on iPhone Keyboard
Step #1: Launch Settings app on iPhone.
Step #2: Go to the General -> Keyboard -> Keyboards.
Step #3: Next, "Add New Keyboard.."
Step #4: Carefully find Emoji keyboard (Pre-installed on all iOS version by Apple).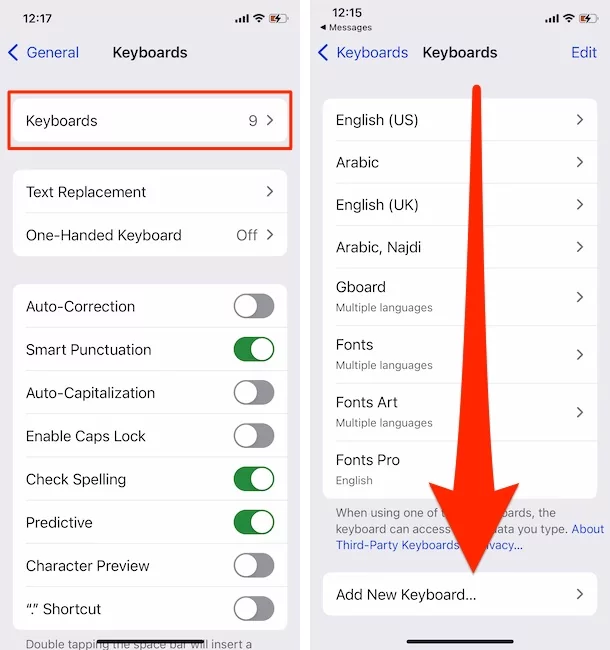 Scroll down to the Third section of keyboard types, Other iPhone Keyboards. Sometimes it will also be in the Suggested keyboards list.
Step #5: Go with alphabetical order, See Emoji just like in my screen below.
Step #6: Tap on it.
Now you are done, open the Message app for the test. Otherwise, you can check it on the Mail app, Note App, Social app (WhatsApp, Instagram, Vine, Messenger, or any other).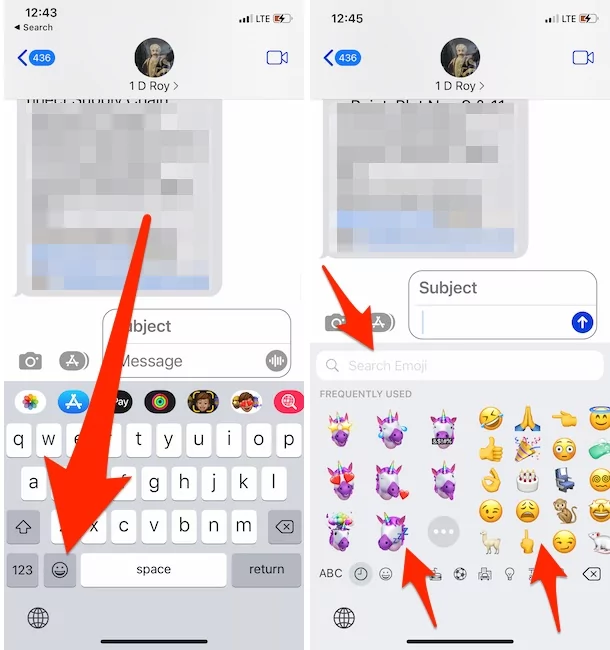 For the apple keyboard, the Third-Party app will also be listed there, Add this forsee and use by a switch in to from default keyboard.
The new keyboard also comes with one-handed features. Get more on this tutorial and tips. Hope you get back Emoji/Glob icon on your iPhone.
Restart Requires if Icon is not Showing:
Otherwise, your iPhone keyboard settings don't see emoji keyboards in a list. Ger more: Force Restart iPhone/iPad [Something is stuck with your Apple Keyboard, So you need to refresh the iOS/iPadOS using hard Reboot. Use Multiple key combinations to do it first.]
Hope you fix the problem on Emoji Keyboard missing on iPhone and iPad or Emoji/ Globe key not found, Some time crash as well. Also, see the best third-party keyboard apps for iOS. And use it instead of the default emoji keyboard.