🗓️
August 23, 2023
By ✍️
Jaysukh patel
Resetting Mac is always being hard when compared to iOS devices. That time is long gone when you want to follow a lengthy procedure to reset the Mac. With macOS Monterey & later with, (M2 M1), Apple has added Erase All Content and Settings in the System Preference of the Apple menu. Until now, we've struggled to wipe the Mac in case of the system crashing or selling the Mac; however, now Mac can also be factory reset in a few clicks. Whereas erasing a Mac earlier needed to format the disk and then reinstall the MacOS, which could take your whole day if you're unfamiliar with the process.
Like iOS/iPadOS, the Erase All Content and Settings on Mac removes all the third-party installed applications and system settings without affecting the operating system which is currently running. As mentioned on Apple,
System Preferences now offers an option to erase all user data and user-installed apps from the system while maintaining the operating system currently installed. Because storage is always encrypted on Mac systems with Apple silicon or the T2 chip, the system is instantly and securely "erased" by destroying the encryption keys.
Here's How to Erase All Contents and Settings on Mac, MacBook
The process takes no time to wipe out the Mac; nevertheless, you should be aware that once the Mac is reset, there is no way to restore the data back; therefore, ensure to back up the Mac-like Photos, Videos, Contacts, etc., to avoid such situations. You can visit our detailed guide to explore different ways to backup your Mac.
To Factory Reset Mac Running on MacOS Sonoma, Ventura
Step 1: Go to the Apple Logo from the top Menu > System Settings.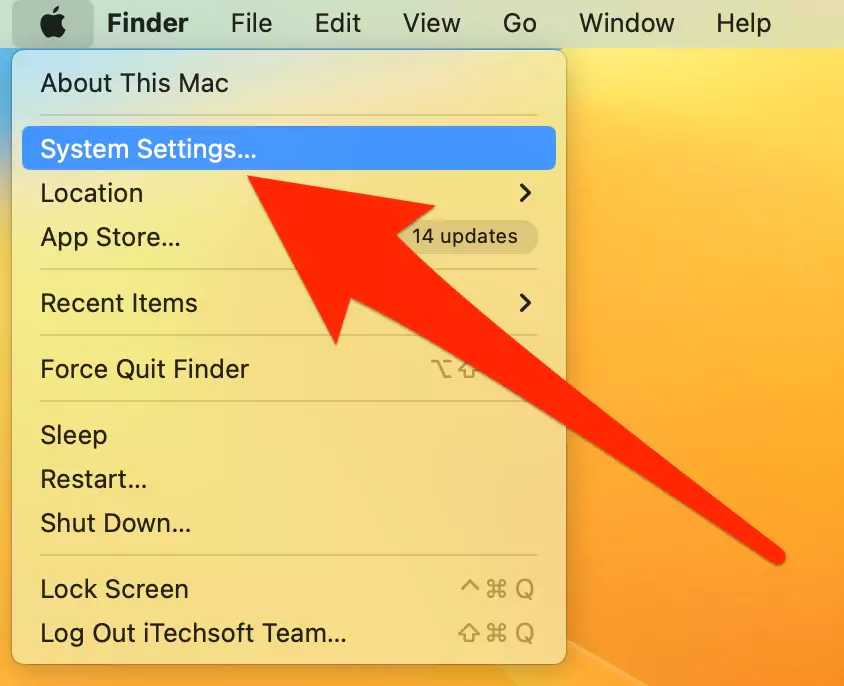 Step 2: From the top Menu, General > Transfer & Reset.
Step 3: Next, Click on Erase All Contents and Settings… > Enter your Mac login password to continue.
Follow the on-screen instructions, and That's it.
To Factory reset Mac Running MacOS Monterey
Keep note that erasing all content and settings is exclusively available only for M1 Mac running macOS Monterey or newer but not available for Intel-based Macs.
Step 1: Click on the "Apple Logo" menu > "System Preferences".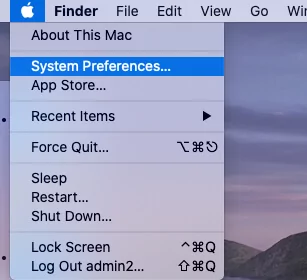 Step 2: Select "System Preferences" from Tope Menu > "Erase All Content and Settings". If you can't see it, check your Mac is M1, and macOS Monterey installed.
Follow the on-screen instructions and Ready to Erase your Mac like a new That's it.
Note: This option quickly fixes all the internal software issues and Bugs due to installed software and custom settings.
Erase All Content and Settings Not Showing on My Mac
This option is available on macOS Monterey or later macOS update.
This option is available on all Apple Silicon or T2 Intel chip Macbook, iMac, Mac Mini systems. Make sure and Know your Mac is M1 or Intel processor.
Don't miss to check out alternate ways to Factory Reset your MacBook,
M1 MacBook Pro & MacBook Air – hard reset, stuck up & Not Working
First, put your Mac data in Recovery mode, and Find Recovery assistance. Then, Erase your Mac, Let's follow the below steps, Make sure you have Take Mac Backup in Time Machine.
Turn off and Restart your Mac. Now, Quickly Press and Hold on Power Key (Touch ID Button), until you see the Black screen and then the Startup volume screen with Options.
Next, Click on "Options" with the loaded "macOS Recovery screen".
From the top Menu, "Recovery Assistant" and Select Erase Mac… Option.
Click on yes, to Erase your Mac.
Set your Prefered language and "Activate Mac" by Keep connected to WiFi,
Once your Mac is Erased complately, you will get four options, Restore from time machine, safari, utility disk, and one of these options is Reinstall MacOS. Choose. to Install the latest Supported MacOS on Mac.
Continue the option, and That's it once you complate the installation.
That's it.
Or
if your Mac is not m1 and you want to Erase all the content and settings on intel mac, then Try to Clean and install MacOS. This process will erase all the contents and install a new copy of macOS.
🗣if you planning to sell or Gift someone or in your Family then Remove Mac from your Apple ID – that means Remove Mac from the Find my on Web or iPhone/iPad settings app that is signed in with the same apple id.
There are many instances where we want to factory reset the Mac; most of the tutorials suggest restoring Mac to factory defaults in case of an app crash or something more significant issue. Also, we always restore Macs before selling or giving them away to anyone, to secure our personal data.
Conclusion:-
Now All Apple Devices, iPhones – iPad – Apple Watch, And Macs have their own settings to Erase all the data and settings. That's too time-consuming.