Last Updated on Mar 14, 2023
Humble MacPaw Reviews based on Usage and Help to Mac users in Verity of Problems. Today's world's most advanced Desktop OS macOS Ventura is the latest by Apple. And it's now running on millions of Mac Systems (MacBook Pro, iMac, Mac mini, MacBook Air). For the Business and tech industry use essential things are care systems and data from different headaches. Like System corrupted, Lost Data, Auto clean, Optimize Speed and performance. In our desktop, we have some unwanted files and folders which can harm our system. So to remove these types of unnecessary files, Malware and more I recommended the best software by MacPaw.
Prepare your Mac safe from unwanted files which can harm the Mac. Therefore to clean this junk MacPaw has the special software made up for Mac users. Compatible with All MacOS Versions (Older to Latest)
Full MacPaw [CleanMyMac X] Reviews for All Mac Users
Working Features:
At first, you just have to scan the whole Mac system includes iTunes, Mails, Photos, Library, etc then you will come to know about the unnecessary file which has consumed the extra space of your device. After this 'clean' button comes, it knows that what should be cleaned to free up your extra space.
The main advantage of using this software is that it knows what to clean of your system we can say it has some special ability. By this feature, any of your important files or pictures can't get deleted. It will work with its own ability and clean up most of the junk files so that your device gets better speed.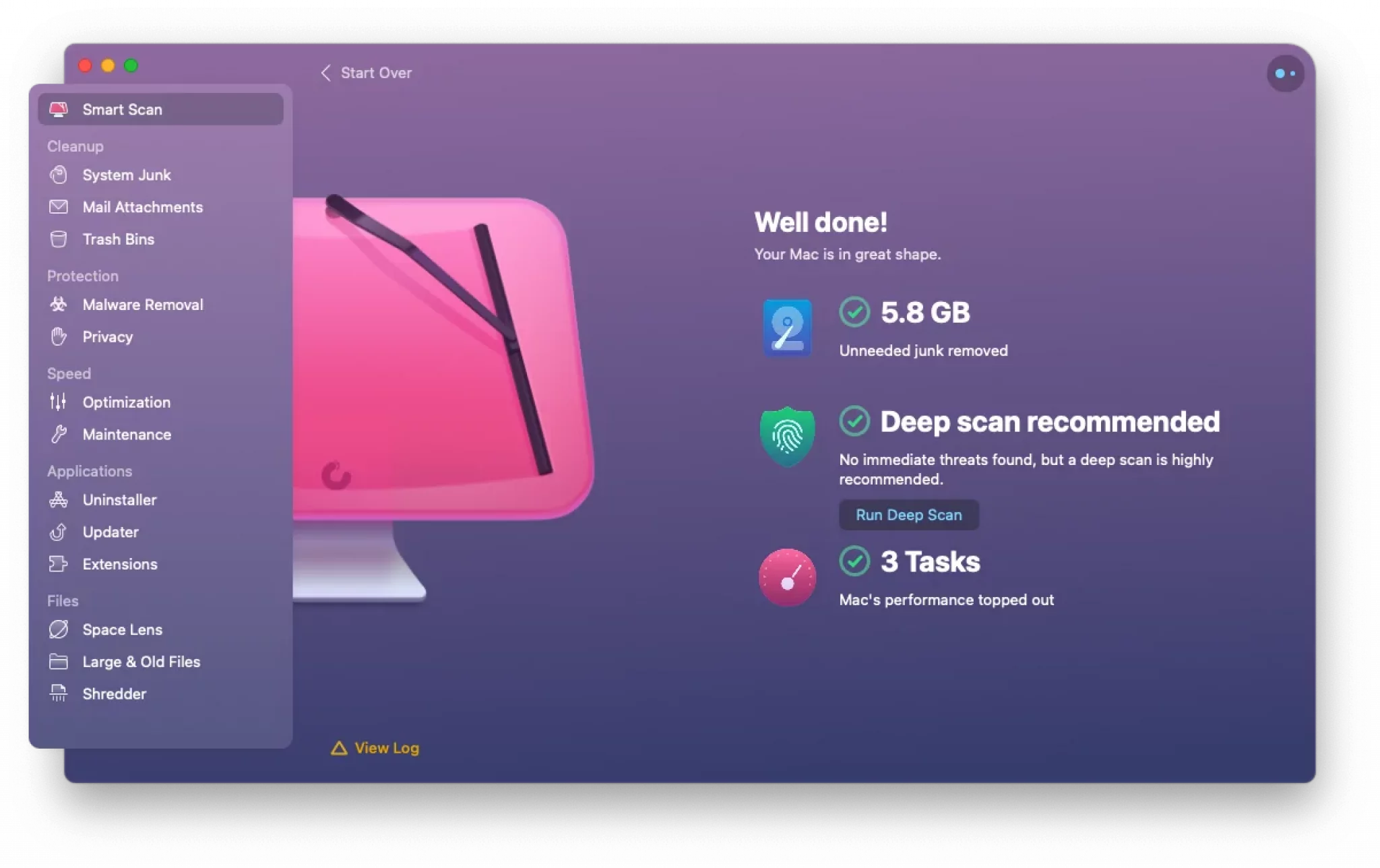 Also, it cleans your old and large files that are hidden or not responding. After this action of cleaning the large file, your device gets more free space in gigabytes. Some of the unusable applications are there in your Mac which creates misbehaving in other useful applications and is also uninstalled by this cleaner after detecting the application.
Trash bins are the last step of what you delete from your system. As it directly goes to the trash bin or recycles bin. Therefore to clean the trash bin is also very necessary for getter better speed.
The main and daily useful apps like iTunes, Internet Browser, Mac system, Trash Bins, etc will be giving you the best operating speed after cleaning your Mac with this software.
Check the overall performance of Mac at a glance: Free Memory, Battery, and Processor Usage
Force close not responding app from MacPaw notification. Also, know Disk Temperature from Mac Dashboard.
Auto-cleaning schedule on the predefined time interval and cleaning settings based on users' requirements.
Download and Upgrade, With 30 Days Money Back ? Guarantee.
NOTE:
Before using this software you must take precautions. Back up your personal data into the drive so that any of the important files get deleted then you may restore it quickly. Therefore you must watch the tutorial of taking backup by using built-in Time machine backup free tools by apple.
It is very useful for personal or Business use because it gives overall service to you and your employees. Let's join our MacPaw Reviews and Share your Personal opinion.