Last Updated on Sep 19, 2023
No Home Button iPhone allows to Use Face ID for Lock and Home button iPhone Allow to use Touch ID for lock Screen (iPhone Unlock), Notes, iTunes & App Store, or Apple Pay, Password AutoFill, Other Apps Like Notes, WhatsApp Lock, Bank Apps and more. Later on, Face ID is Improved with Alternative Appearance and Different customizations for Selected services allow access when locked. Follow the below steps for Face ID compatible iPhone, to set up Face ID.
Let's close looks at facial reorganization technology powered by the TrueDepth Camera system.
Enroll/Set up Face ID on iPhone/iPad: [Complete Guide]
Open the Settings App on your iPhone. Scroll & Tap on Face ID & Passcode. [You have to Enter your iPhone Passcode if Passcode is enabled]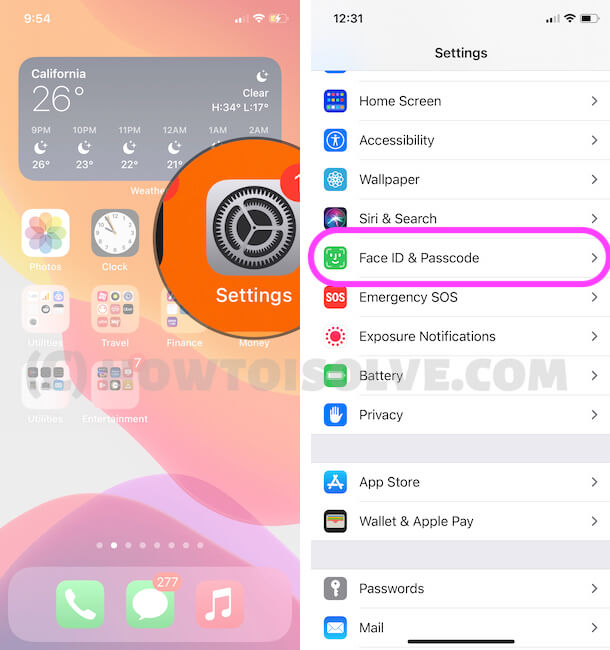 Now, Enter Passcode and Tap on Set Up Face ID Option.
Next, Scan Your Face using your iPhone camera and Move your Head in center of the Screen. Once you recorded your Will see message the First Face completed.
In the Same, we Scan your Face Second time. Once it did.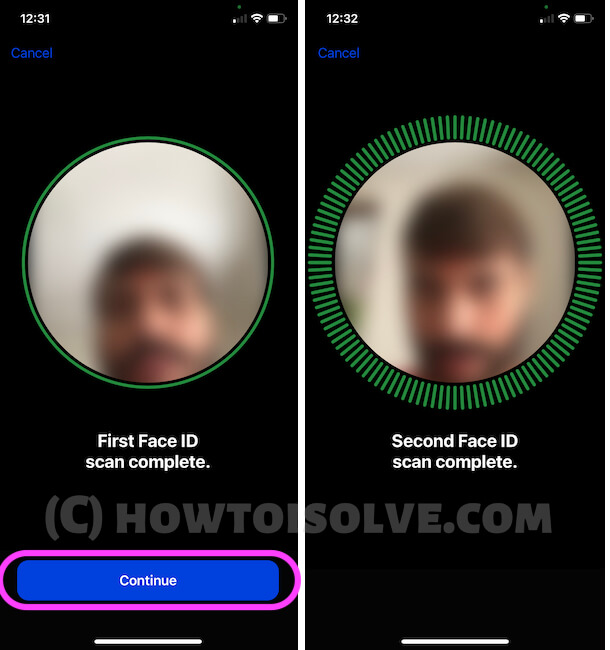 You will see Face ID setup Completed, and Enable Face ID for Different use on your iPhone.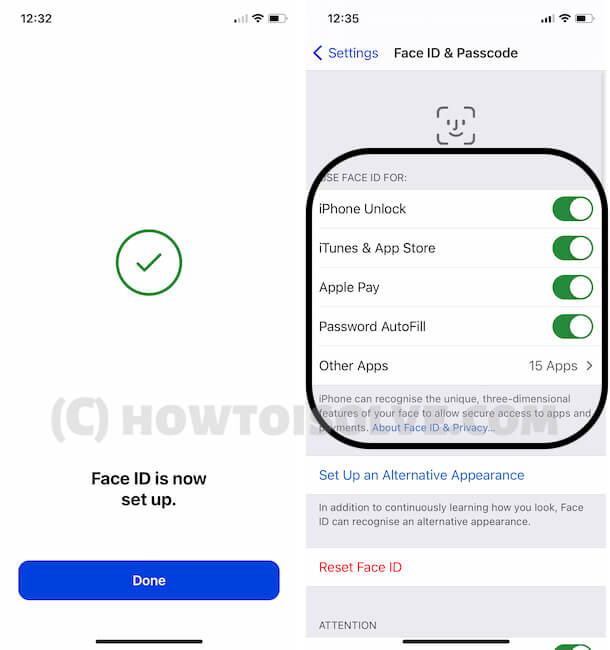 Extra Tips: Enable Face ID for Individual Apps on iPhone that Support Face ID
Under the Face ID settings on your iPhone you will see the List of Supported Services that support face ID, Also Manage Third-Party Apps that allow using Face ID for Unlock or Authenticate payment and more.
Settings > Face ID & Passcode > Other Apps > Manage Face ID for List of apps.
Get More – How to Use Gestures on iPhone
Typical questions on iPhone X Face ID
How much Secure Face ID compared to Touch ID?
We can Add a Two-Face ID, Your Personal One, and Might be your loved one. Under the Setup an Alternative Appearance options.
Settings > Face ID & Passcode > Setup an Alternate Appearance.
Face Data and TrueDepth Camera
Face ID requires user attention to unlock its iPhone X. Furthermore, The Touch ID 1 in 50,000 Touch ID, while the Face ID 1 in a million (1,000,000) people.
A brilliant question- What Face ID works with Sunglass?
Face ID tech fan and sunglass lover Person have a question in its mind says
Face ID is Not working on iPhone. Closed Eyes and wear sunglasses.
On the Apple event Stage; A women wear a sturdy pair of glasses, and they would claim it would recognize her.
What is a TrueDepth Camera and how does it will Work?
TrueDepth Camera.
Can I use Apple Pay without Touch ID on iPhone?
Yes, using Face ID you will be able to use Apple Pay transactions as we using with Touch ID. Just simple.