Millions of users noted App crashing on iPhone 7 and iPhone 7 Plus after setup new or Clean iOS. Apps are pre-installed and Third-Party. Here's the possible fixed and Troubleshoot on that you are facing in your device (App Crashing after Update iOS or newly setup/ Install public beta). Beta users have more chance to get this problem because of incompatibility between iDevice and iPhone 7/ iPhone 7 Plus. Follow the steps on fix App crashing on iPhone 7/ iPhone 7 Plus with iOS 10.
App crashing is not a serious problem, it sometimes happens for short period of time. Don't be hesitate apple is looking your problem in behind with auto generated report just like App crash error on macOS.
Useful: Fix yellow screen in iPhone
Steps for App Crashing on iPhone 7, iPhone 7 Plus: iOS 10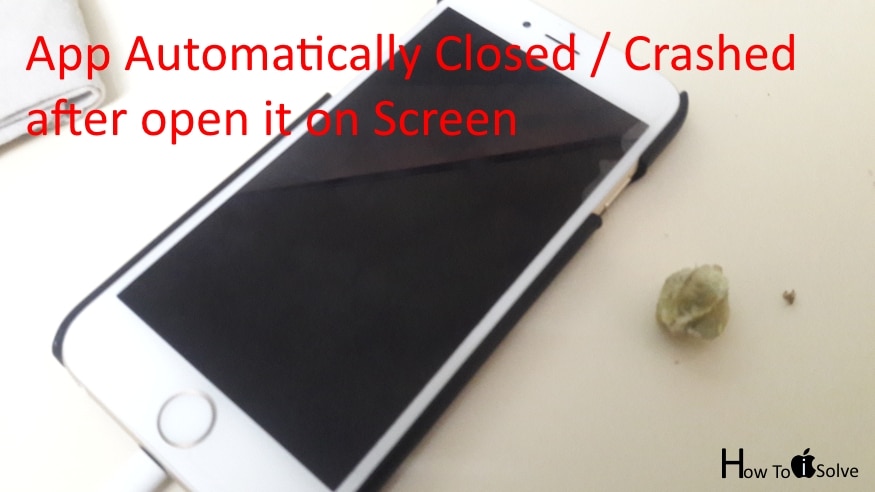 Update with latest iOS or Apps
Primary reason for auto close or crashing app on iPhone is device not up to date or app is not updated. (Latest iOS version is iOS 10.0.2, installed App in App store)
Go to the Settings App > General > Software Update.
App update, Go to the App store on iPhone > Update > Available Updates
Restart and Reboot
Restart iPhone: Press and hold Sleep/ Wake button until you show apple logo on screen.
Force Restart iPhone 7/ 7 Plus: Force Restart iPhone 7 Plus pattern has been changed. Press and Hold Sleep/ Wake + Home button | Sleep/ Wake + Volume down button in iPhone 7 Plus.
Recheck app by open it
Uninstall or Delete app from iPhone
Find on app icon from home screen then Press and Hold your finger on it until giggle with cross mark. Tap on cross icon. Confirm "Delete" from message.
Open App Store > Update > Purchased > My Purchases > Tap on iCloud icon (Find under Not is this iPhone for easy to find)
Reset or Clean install iOS – Restore
Backup then reset all contacts and settings remove all data from iPhone only. Restore iPhone using Alternate ways as of your requirements. With this you can fixed out all major problems including installed App crashing on iPhone 7 or iPhone 7 Plus.