🗓️ April 20, 2023 By ✍️ Jaysukh patelAfter the listed of the best car maintenance apps for iPhone, here we round up the best Mileage tracking apps for iPhone that will help you to track mileage accurately. A good idea to save distance for business log or taxes purpose, you wanted to follow your every mileage on your Smartphone. Yes, you can do that, you can track your Personal or business reach by applications through, not needed any paper to create a mileage log. Luckily, your iPhone built-in GPS and mileage tracker apps will make your work very easy.
There are many Mileage tracking apps on the Apple App Store some of the good I will share with you and get rid of mileage tracker devices and create the mileage tracker Spreadsheet.
The Best Mileage Tracking Apps for iPhone-iPad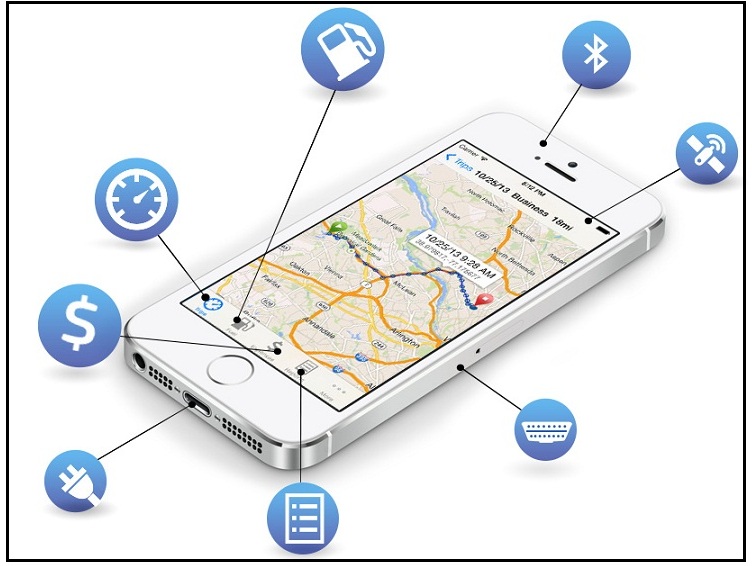 #1. Mile IQ: Free Mileage Tracker & log for business
Mile IQ is a free Mileage tracking iOS app; it has the simple user interface and free of charge available on the Apple App Store. Download and install it and get started you next drive mileage on your Smartphone. You will be feeling a significant saving experience in your life because of annually Mile IQ users save dollars average of $6,900 per year.
Intuitive, accurately track every mile by using your Smartphone built-GPS, receive personalize miles logs so keep mileage tracker always on and to put a break in your budget. Logs your drive automatically, Classify effortlessly report confidently, a flagship benefit is Mile iQ gives 40 rides free for a month and if you're heavy users, then you will have to upgrade for unlimited drives. iOS 9 and later users are eligible to use this milage tracking iOS app.
#2. Trip Log: Better GPS Mileage Log Tracker
Apple iPhone cum with built-in GPS it enables users to track tech systems using apps. TripLog is a similar one app that allows tracking mileage inaccurate way. It is useful for business used car tracking and personal vehicle use.
This app is compatible with iOS 8 and later running iPhone, iPad and iPod touch. In short, all-rounder for mileage tracking, business expenses tracking and Fleet management. Let's download and follow the easy setup for getting started.
#3. Mileage Expense Log: Track mileage and save Tax deduction
Prime features of the app are ultra-fast user input; a user can track multiple vehicles, GPS auto tracking, allows record travel expenses. The mileage expanse log is very easy to use as well as light to export data.
Get More Mileage Tracking Apps for iPhone & Apple Watch
Did you have any best Mileage tracking Apps for iPhone? Please share it with us in the below comment box.
Related More: Top Best Gas station Finder iPhone Apps