🗓️
November 28, 2023
By ✍️
Jaysukh patel
Apple CarPlay is an advanced way to keep continuing your messages, calls and many other activities like listening to music with just your voice. So if you are planning a long trip then check if CarPlay is working or not on iPhone, otherwise, you will get annoyed while driving. But some of our experienced developers have found a way to make your trip safe and happy. Troubleshooting workable ever Carplay not working in the car.
So we would like to share some of the troubleshooting tips to fix Apple Carplay drops out iPhone. Head over and get rid of CarPlay Not Working. One thing is that if iPhone Bluetooth not working properly then Carplay also won't work. In this post below you can get tricky to fix Bluetooth issues.
Best fix Apple CarPlay keeps disconnecting iPhone
Solution 1: Force Restart iPhone
Firstly try to fix CarPlay not working in iPhone 14 by hard rebooting the device. This way mostly useful in case of Carplay disconnecting, apple Carplay connection failed on VW, Honda, Skoda, seat, Mercedes, Subaru, Hyundai, Volkswagen and or BMW. If this doesn't work then follow the next trick.
Step #1: Press and quickly release the Volume Up button.
Step #2: Press and quickly release Volume Down button.
Step #3: Hold down the Side button until the Apple logo appears on the screen.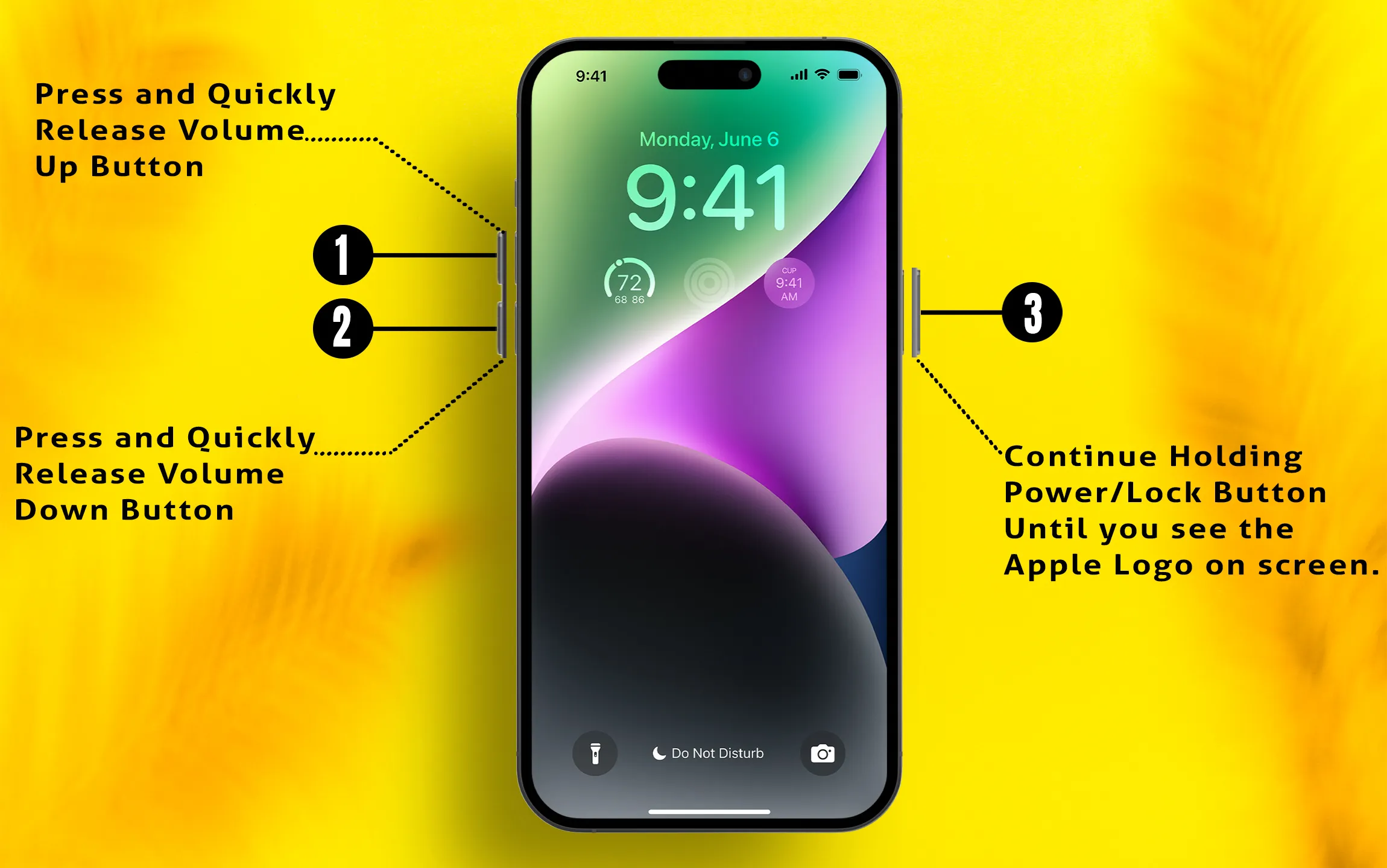 Now pressing and holding the side button to turn iPhone ON.
Solution 2: Make sure USB cord is Compatible
You must prefer to use the lightning cable comes with iPhone. If the iPhone's original cable is damaged then buy new from the Apple Store, don't waste your money on cheap cables. The cable can also a reason behind CarPlay Not working iPhone.
Solution 3: Check CarPlay Restrictions toggle
Nevertheless, restrictions on some applications are helpful and so if you have enabled the Restrictions for CarPlay then the CarPlay won't work in iPhone. So for confirmation just check if you haven't enabled the restrictions for CarPlay. This way also helps you to get back Missing CarPlay feature on your iPhone or any iOS 17 and later running iPhones.
Step #1: Launch "Settings" App.
Step #2: Tap "Screen Time". If asked, Enter the passcode.
Step #3: Select "Content & Privacy Restrictions".
Step #4: Turn Content & Privacy Restrictions toggle ON
Step #5. Tap Allowed Apps and now you can see number Applications with green toggles. Among all of the Apps, navigate Carplay and make sure the carplay's next toggle is green/Off not White/ON.
On your Phone Carplay is not restricted, then you can get it into the Settings – General – CarPlay (appear underneath Handoff settings)
Solution 4: Check if Siri is Turned on
Since if you are giving commands to Siri on CarPlay and Siri is disabled then it won't work. Hence to use Siri on CarPlay then enable the Siri for CarPlay.
Step #1: Navigate to the "Settings" App.
Step #2: Tap "Siri & Search".
Step #3: Toggle on Listen for "Hey Siri".
You will have to ask Siri – Hey Siri turn on Carplay, she will reply you that if you have a CarPlay-enabled vehicle, just plug in your iPhone and go!
Solution 5: Update Your iPhone Software
The iPhone is one of the smart device, which requires the latest version of System Software on it. However, if your iPhone is not updated to the latest version then update the device as soon as possible it might fix CarPlay Not Working iPhone.
Step #1: Open "Settings" App.
Step #2: Tap "General".
Step #3: Select "Software Update".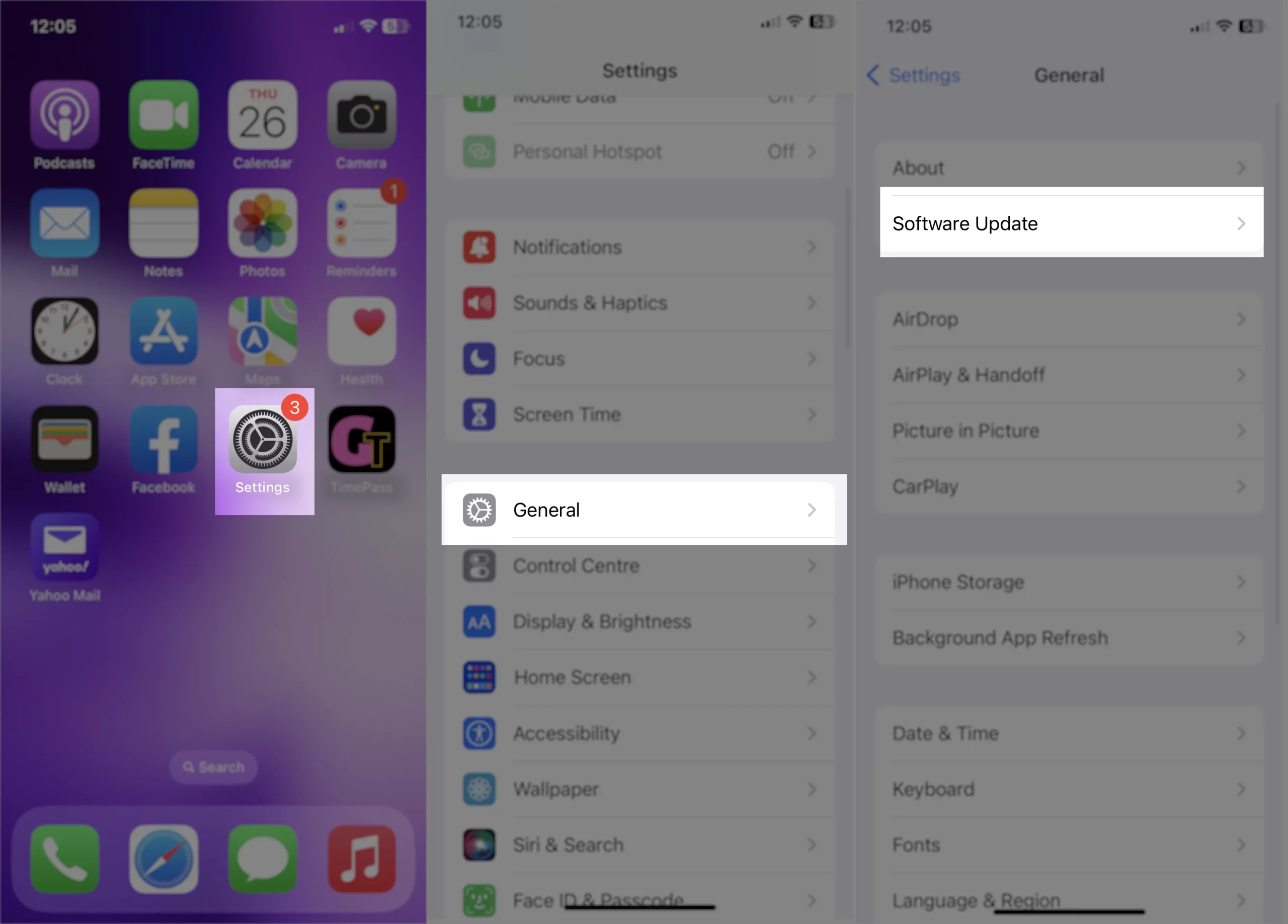 Please install the recent update available then you will get an upgrade version as well as the latest features and bug fix note too. Read carefully and get started to upgrade now.
Fix iPhone Bluetooth not working otherwise you will have to use Carplay using USB connection.
I hope, if you download and install the latest iOS version then the chance will be a boost the entire operating system's performance and you will have an awesome Carplay function.
The last idea is to get the support of Apple customer care and or try to contact your Car manufacturers.
In case, you are not satisfied without an answer and still, the problem occurs then don't hesitate. Drop your issue or error code or screenshot into the comments. We will try to reply back asap. Thanks for reading!