🗓️
November 21, 2023
By ✍️
Jaysukh patel
Feature on Mac computer like Notification, Summary, and Focus makes our life convenient. Unfortunately, not every Mac user is getting the benefits of these settings. And if you're one of them and notifications are not showing or receiving on Mac, let me help you fix that with simple tips & tricks.
Note – How To Quickly Clear All Notifications On Mac
What to do if Notifications not showing on my Macbook Sonoma?
Here are 13 ways to fix notifications not showing on Mac. We suggest you go through each and every solution.
Solution #1. Restart your Mac
The first troubleshooting step you must start with is restarting your Mac computer. That's because the minor bug within the software can prevent notifications from working normally on Mac.
1. Click Apple Logo and select Restart… on Mac.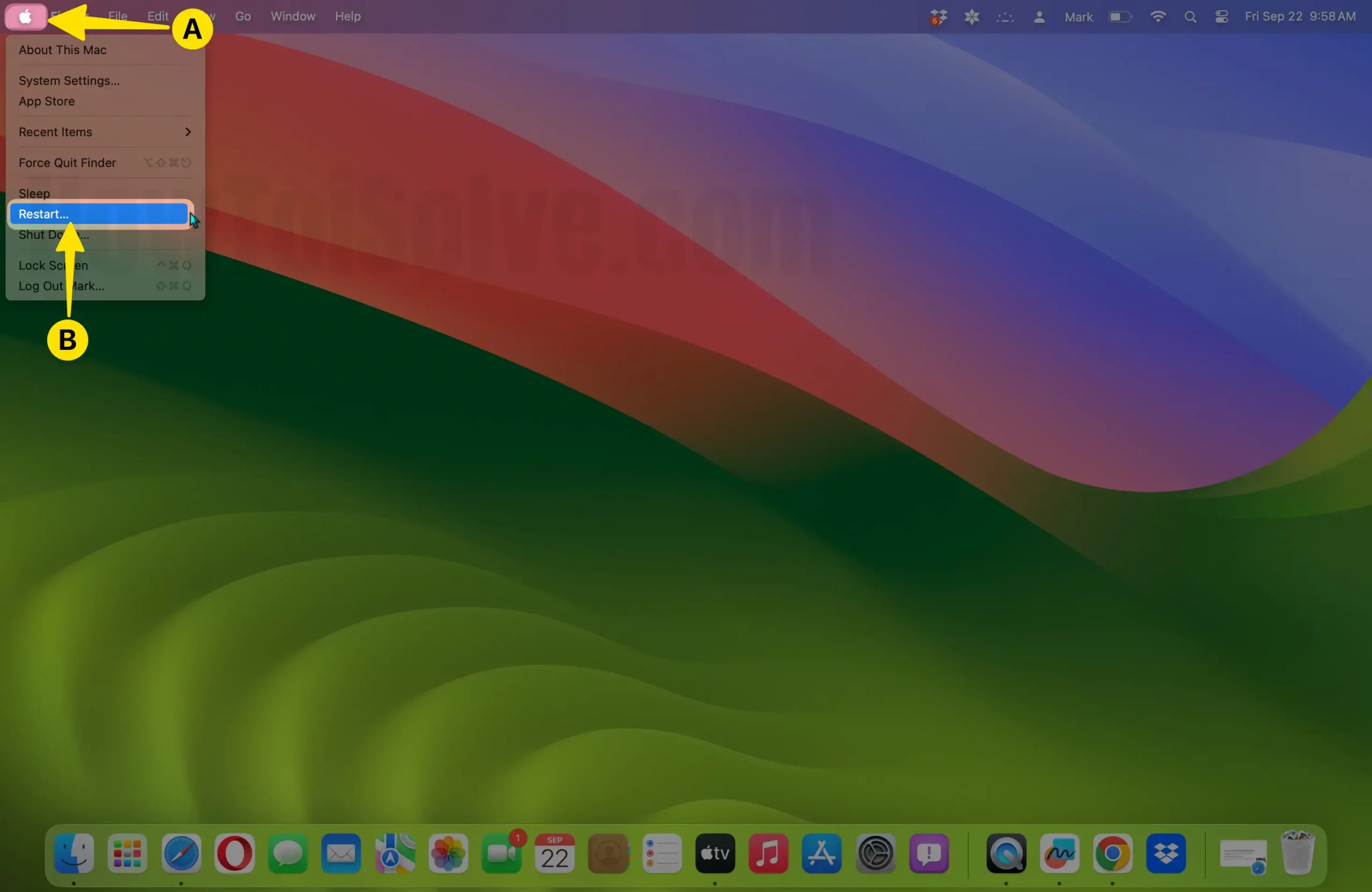 2. Choose Restart. (If you do nothing, the computer will restart automatically in 37 seconds.)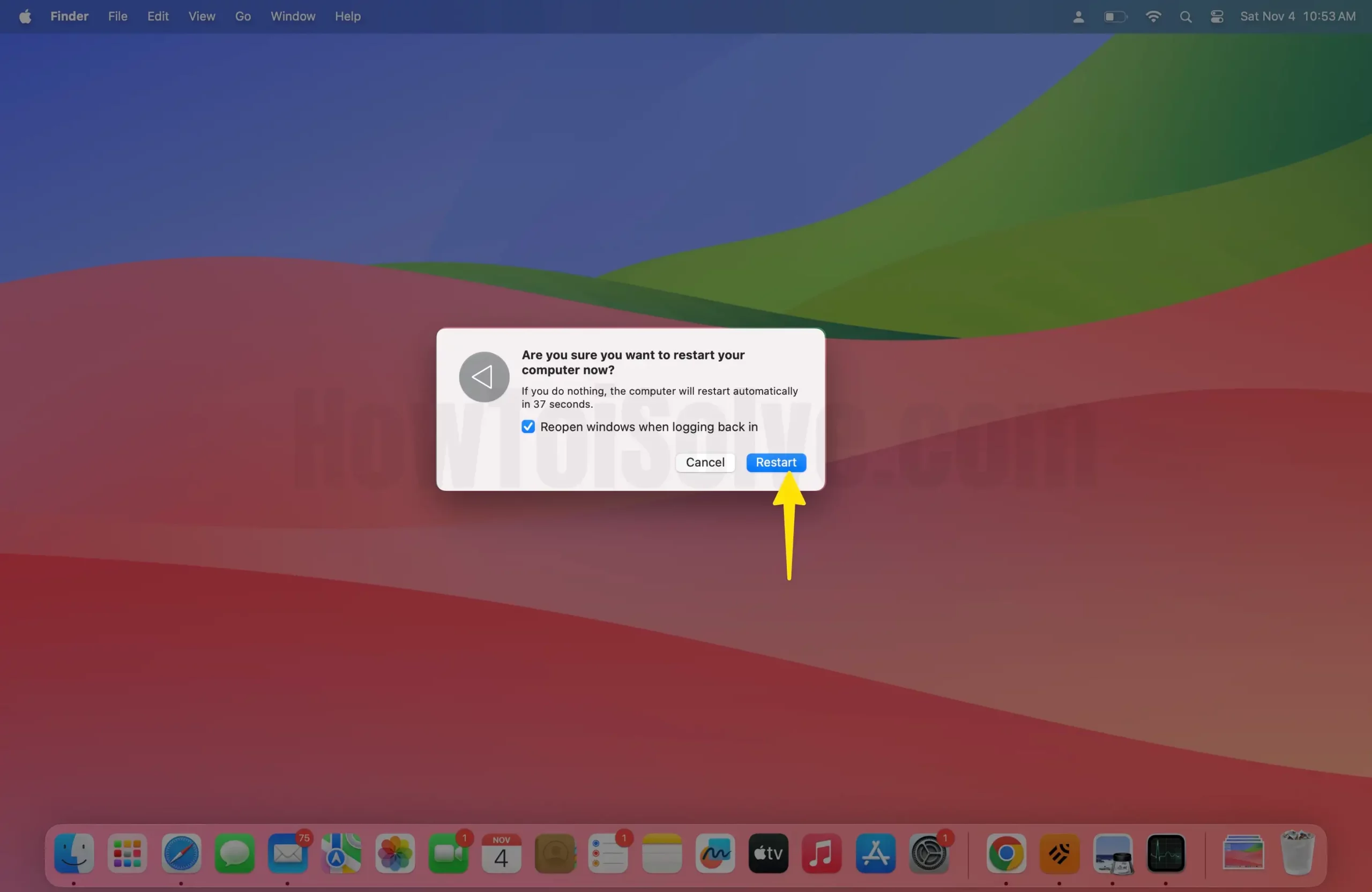 Solution #2. Enable Notification Permission Installed App
Whenever you install an app on your Mac and open it, the screen prompts for notification permission. If you've canceled notification permission during startup, you must turn on permission from the system preferences menu.
Step 1: Go to Apple Menu located at the upper left corner. Click System Settings… on your iPhone.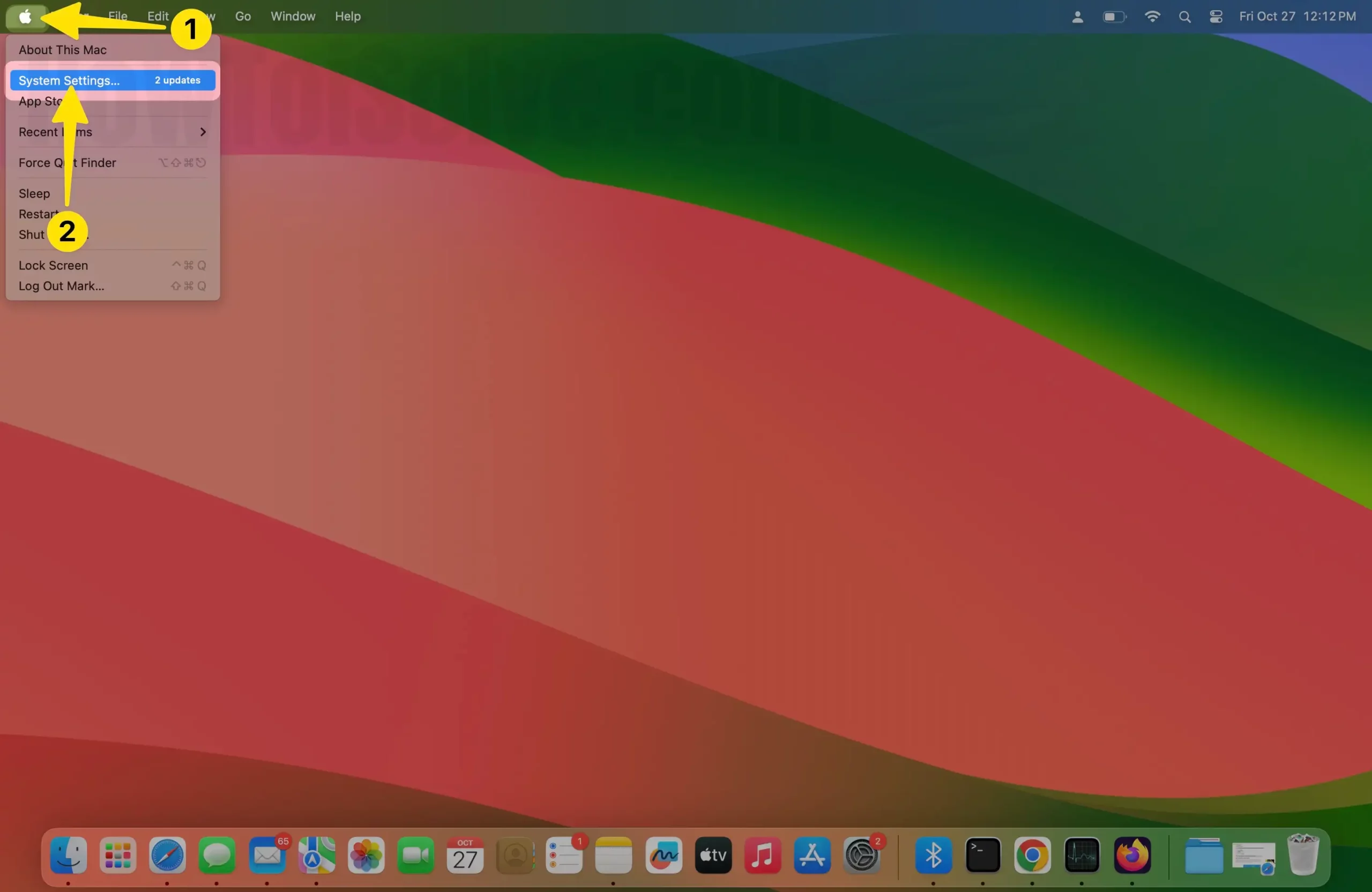 Step 2: Select Notifications from the left pane. On the right side, you'll see a list of apps. Select the app which you aren't receiving on your Mac.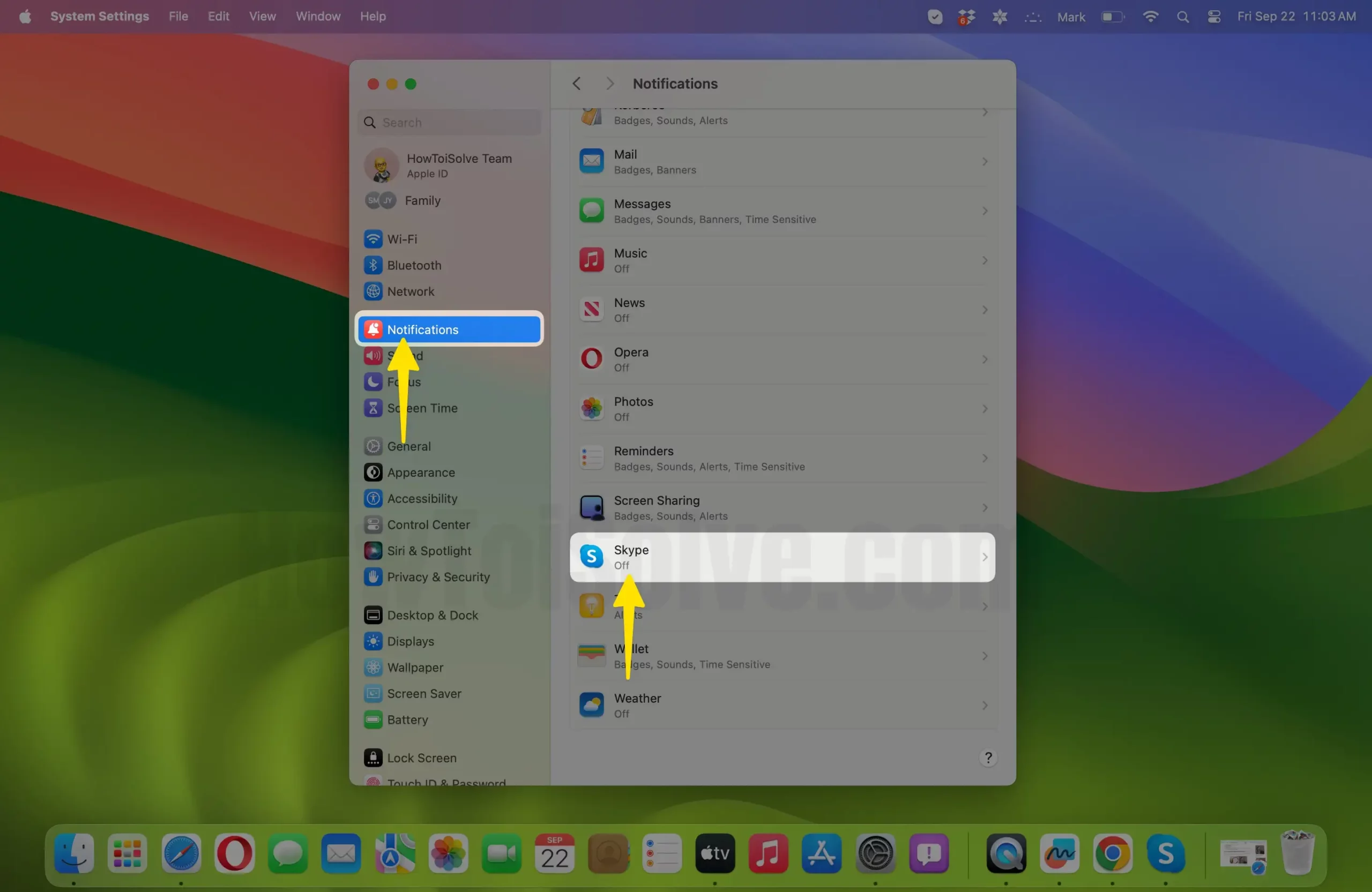 Step 3: From there, enable the toggle next to the App.
That's all! From now on, you will receive notifications from the apps. On the same screen, you can customize the notification experience as well. We suggest to select Alert.
Solution #3. Disable Focus Mode on Mac
If you've turned Focus Mode on, the feature will turn off notifications and calls on the device.
You can turn off Focus Mode from the Notification Center. Alternatively, you can add an exception in the focus profile and continue to receive notifications from them even when the feature is turned on. For this, I prefer reading our article on how to enable & use focus mode on Mac running the latest macOS.
Solution #4. Disable DND
Unlike Focus Mode, you need to turn off DND to receive notifications on your Mac. Here's how you can do it.
Step 1: From the top menu, Click on the Control Center > Tap on Focus.
Step 2: Tap on the Moon icon to Disable Do Not Disturb on your Mac.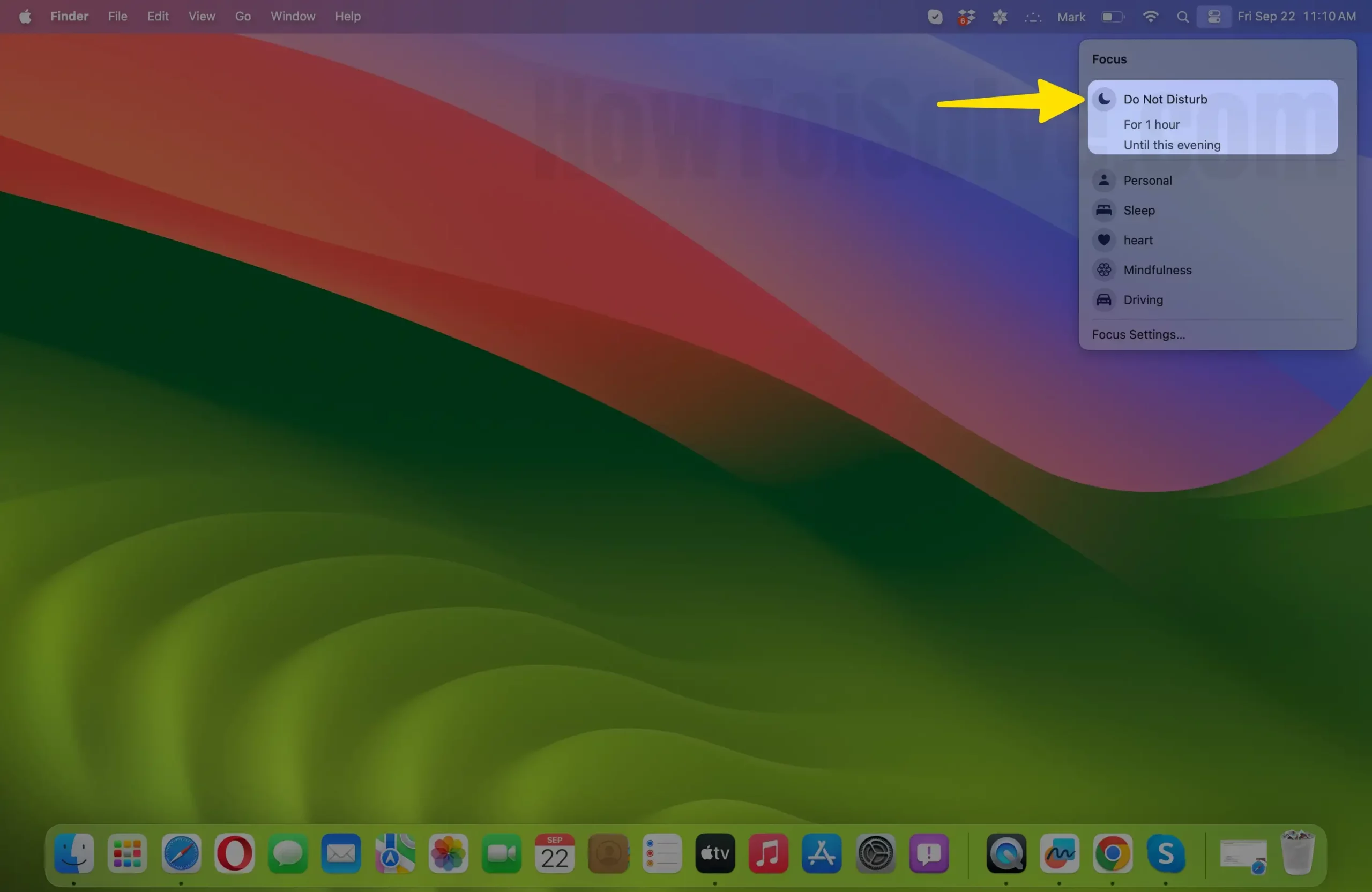 Step 3: To Prevent Do Not Disturb, turn it on automatically on your Mac because of the schedule for Do Not Disturb. Turn off Do Not Disturb from System Settings > Focus > Do Not Disturb.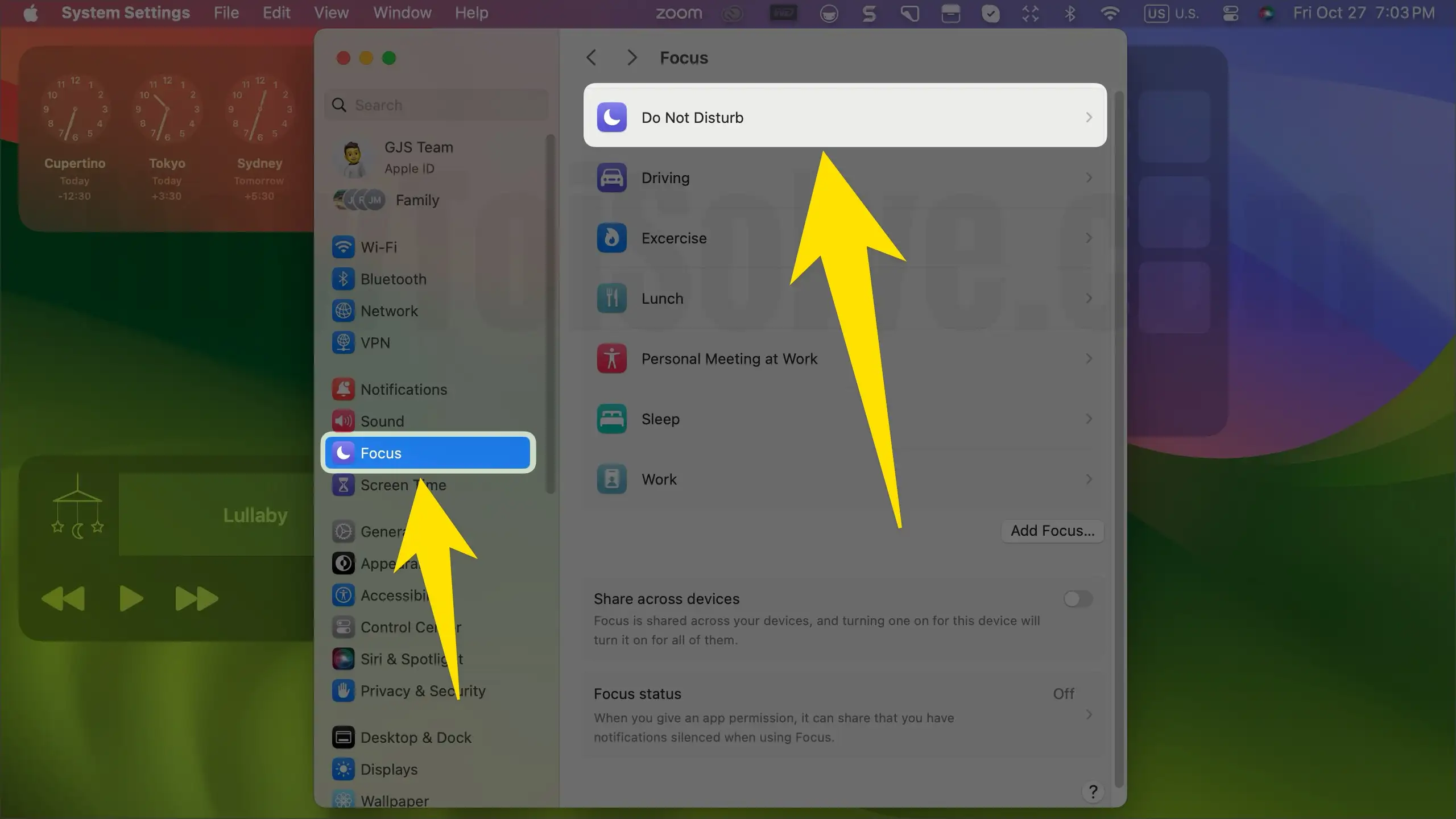 Step 4: Tap on Scheduled Time.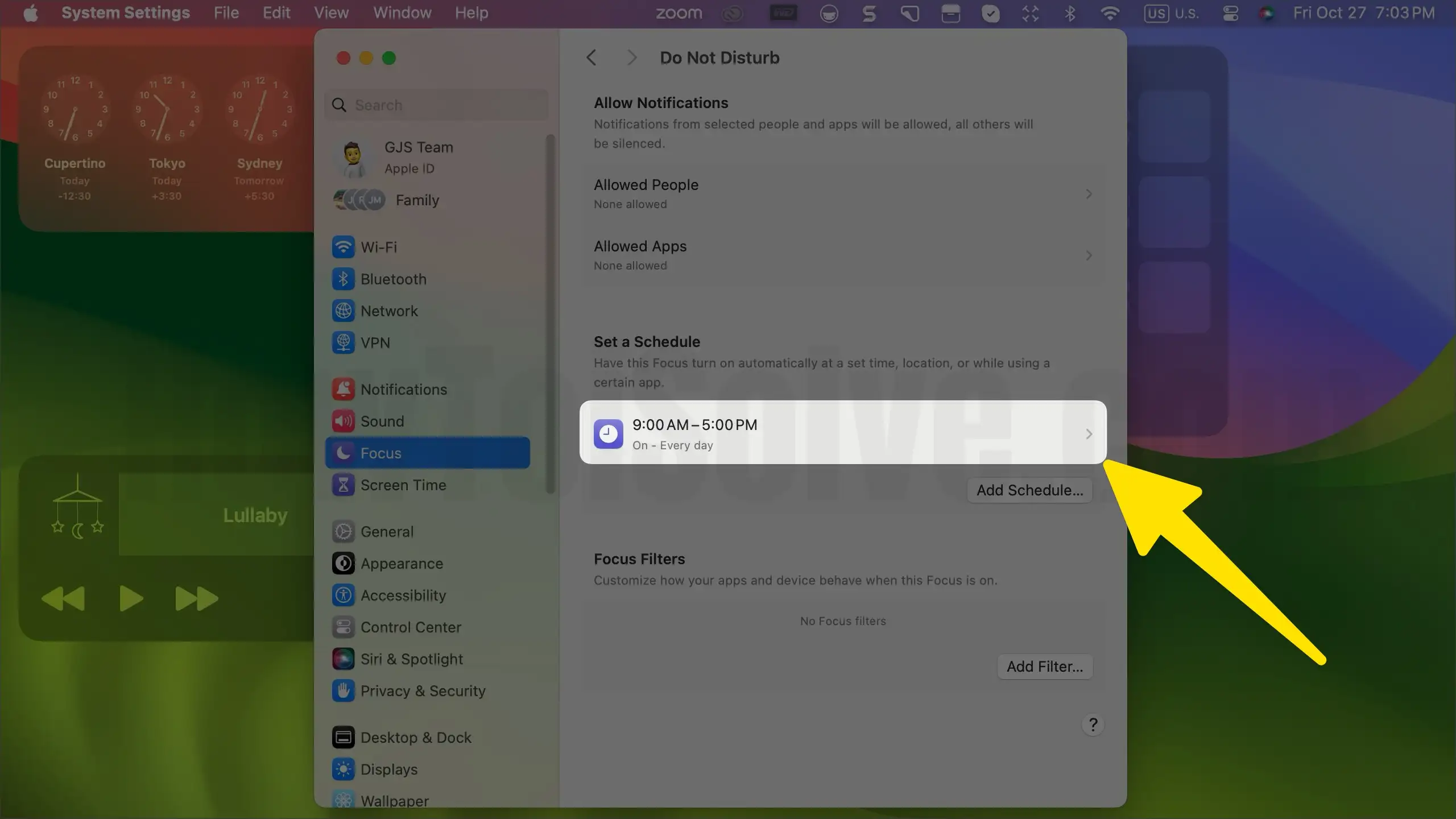 Step 5: Disable the Schedule or Delete the Schedule…
Solution #5. Check App Settings
It's feasible that you have turned off notifications directly from an app. If you've done that earlier, you will not receive notification for that app even if your Mac Notification is turned on. Below, we'll show you how to enable notifications for Telegram. However, the steps below vary from app.
Step 1: Open the Skype app on your Mac. Select Settings under the app menu from the top.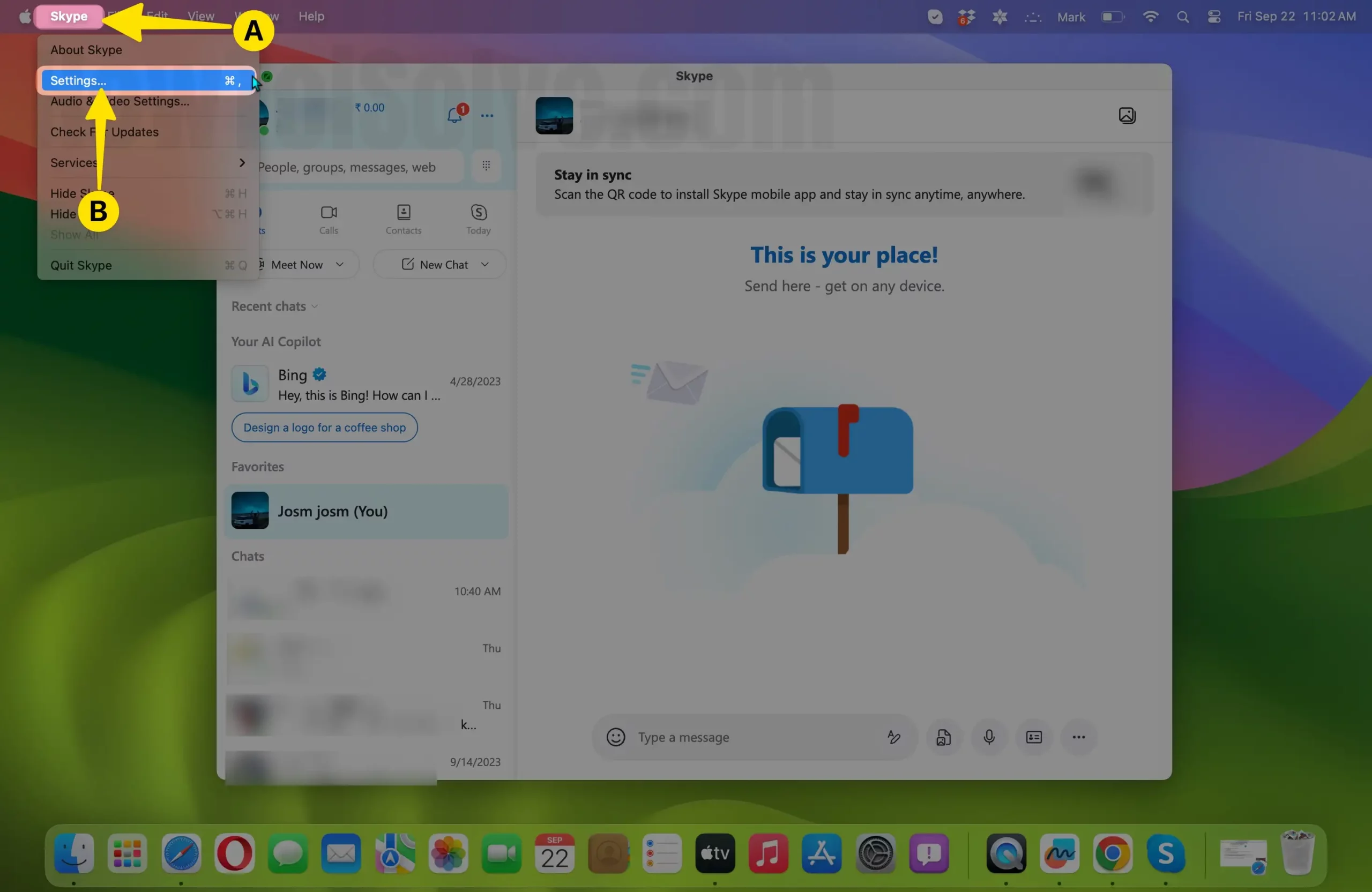 Step 2: Click on Notifications.
Step 3: On the right side, enable the Notifications.
Select the desired notification tone in the same menu.
Read More – How to Unmte Notifications on Mac
Solution #6. Check for macOS Update
Another troubleshooting step that you must consider is to check for macOS updates. If there is a pending available on your Mac, you might encounter various problems, including not getting notifications on your Mac. For this, read our how to update Mac to the latest macOS.
Go to the Apple Logo > System Settings > General > Software Update.
Solution #7. Check for app update
If you aren't receiving WhatsApp notifications on Mac or any other app, it might be due to its outdated version. Here's how you can do it.
1. Open the App Store on your Mac. (Command + Space to Launch Spotlight Search, Type App Store).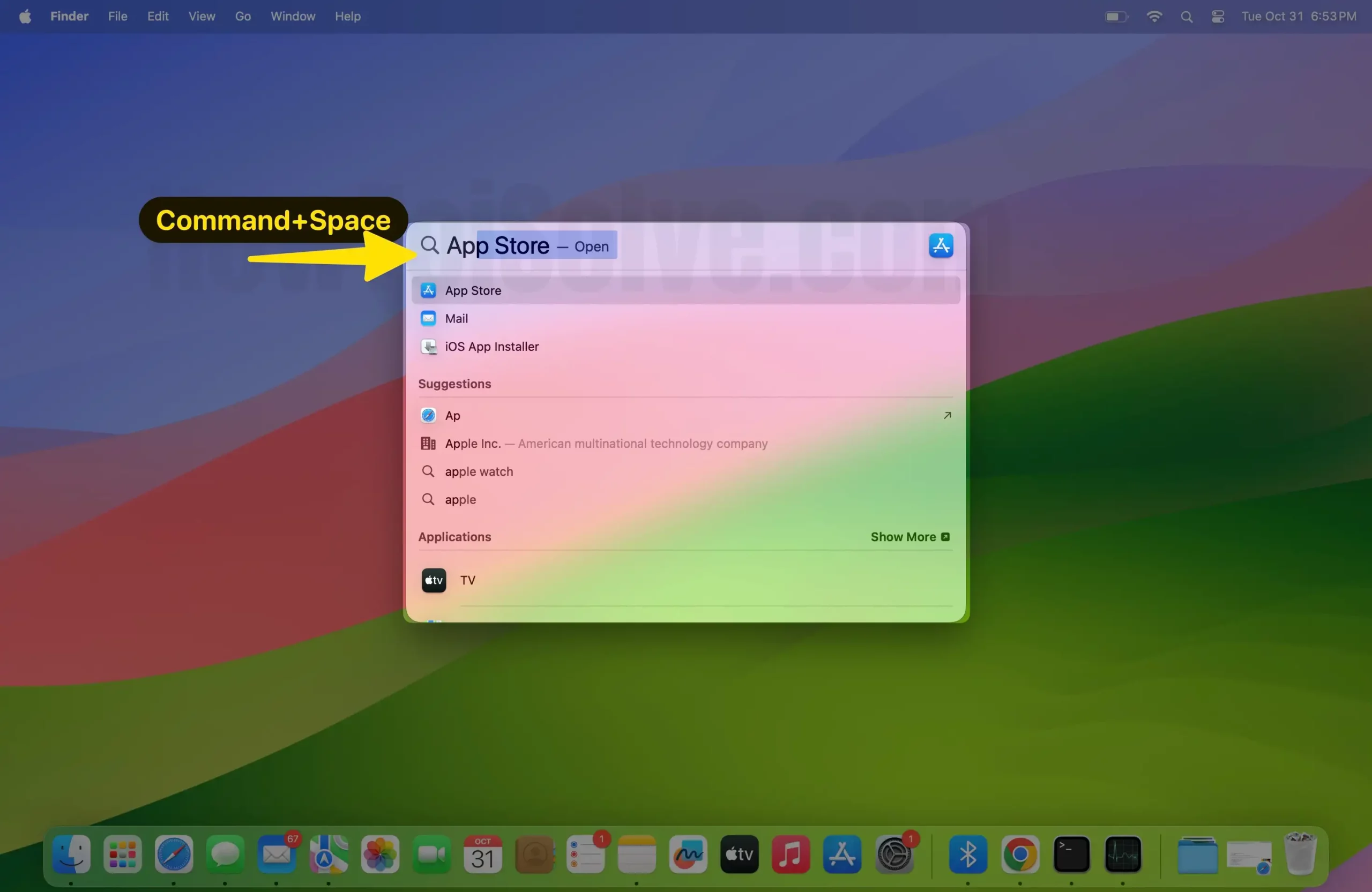 Select Updates from the left pane. Click Update All next to the app.
Solution #8. Reinstall App
If no app update is available, the best way to resolve notifications not showing on Mac is to reinstall the app. Here's how.
Click on the Finder icon from your Mac Doc or Open Using Spotlight Search (Command + Space and Type 'Finder').
Select Applications from the left pane.
Here you will see a list of applications. Right-click on one from which you aren't receiving notifications on Mac.
From the prompt, select Move To Trash/Bin.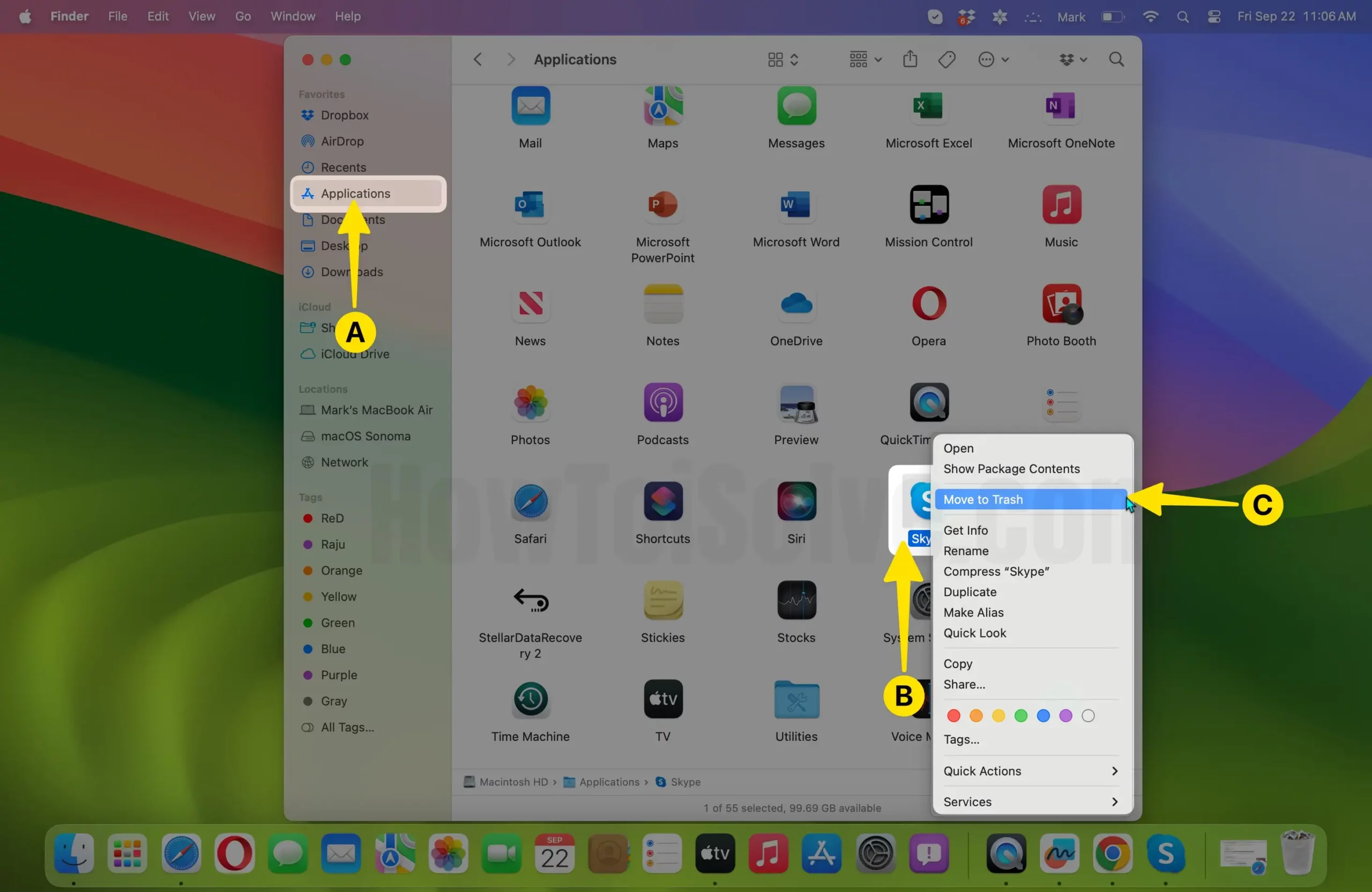 After this, restart your Mac and reinstall a particular app from the App Store.
Solution #9. Check Mac Volume and Sound Output
By default, your Mac notifications are configured to appear as a banner in the top-right corner of the screen. Eventually, it will appear for some time and go away automatically. If your Mac computer is configured to mute, you will miss out on important notifications.
Step 1: Click on the Control Center next to the Date & Time in the menu bar. Drag the slider to adjust the volume.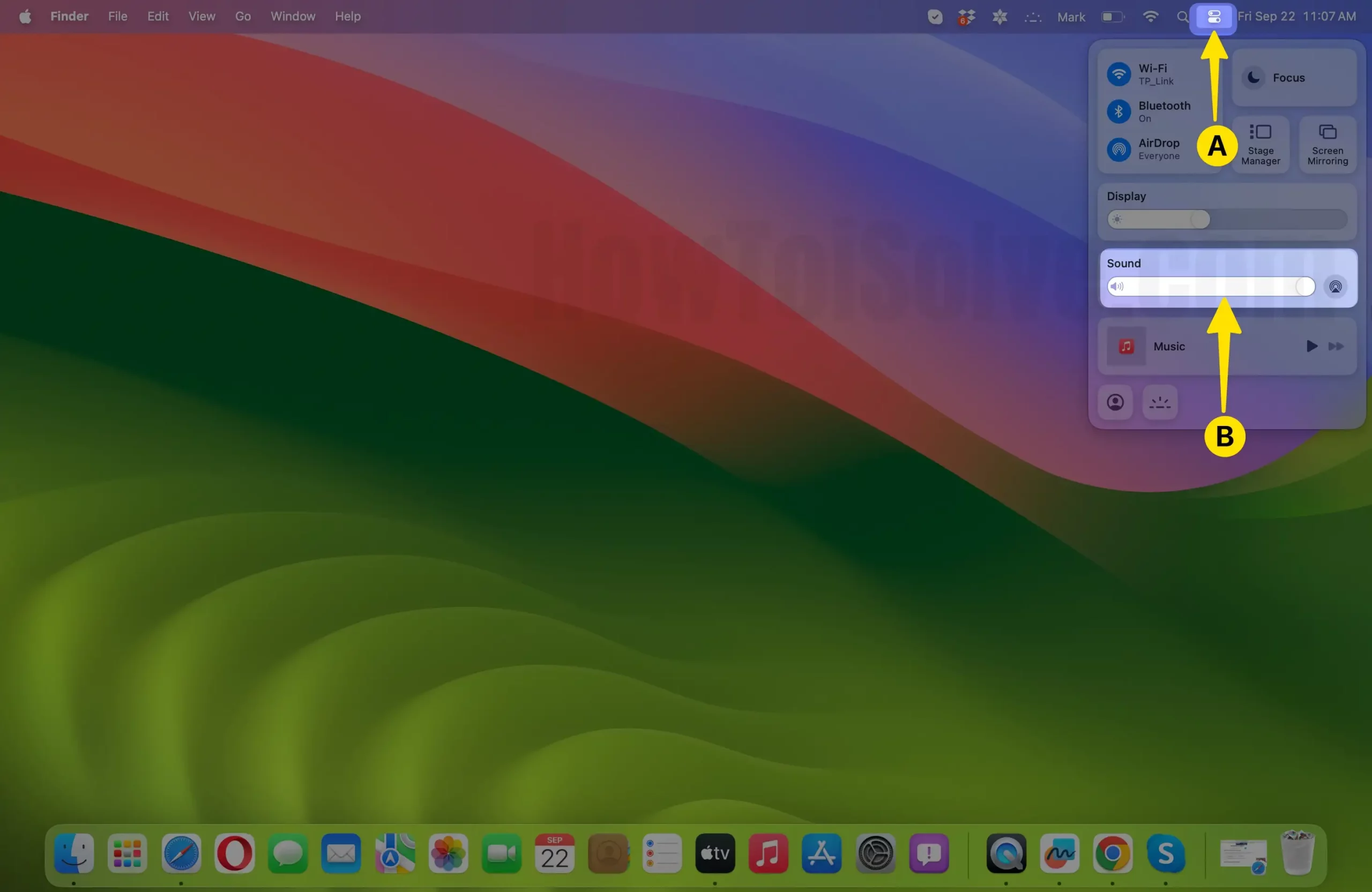 Step 2: Click on the Streaming Icon (Airplay) to ensure MacBook or external is set as output.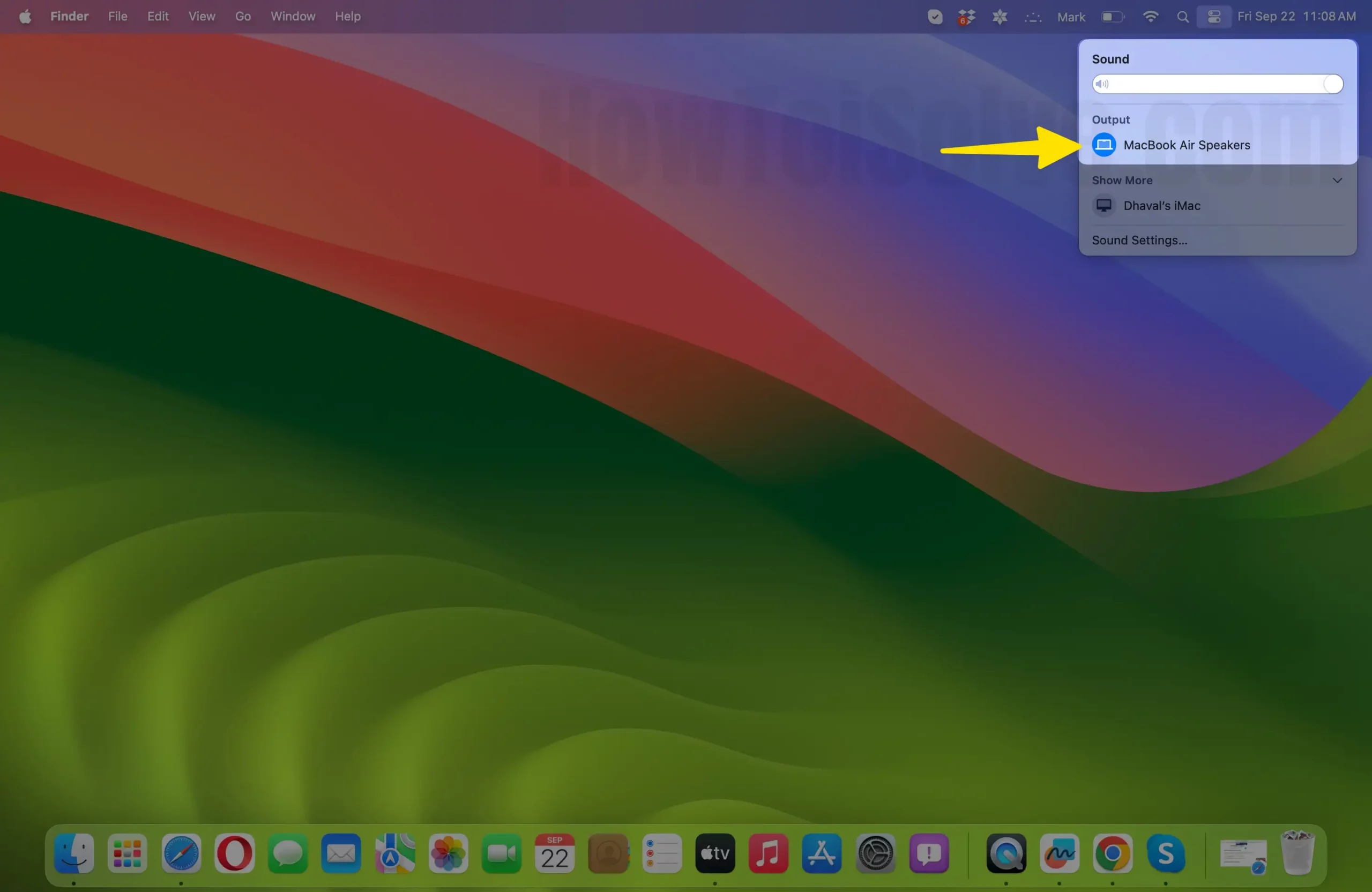 That's It!
Solution #10. Keep Apps open in the background
Unlike smartphones, you will need to keep apps running in the background on your Mac computer to receive push notifications.
You must keep apps like WhatsApp, Telegram, and Microsoft Teams to receive instant notifications. If you quit such apps, you can receive notifications from those apps.
Solution #11. Open the app during startup
If you want some app to launch at startup, fuss not; it's simple to do so.
Go to Apple Menu.
Select System Settings…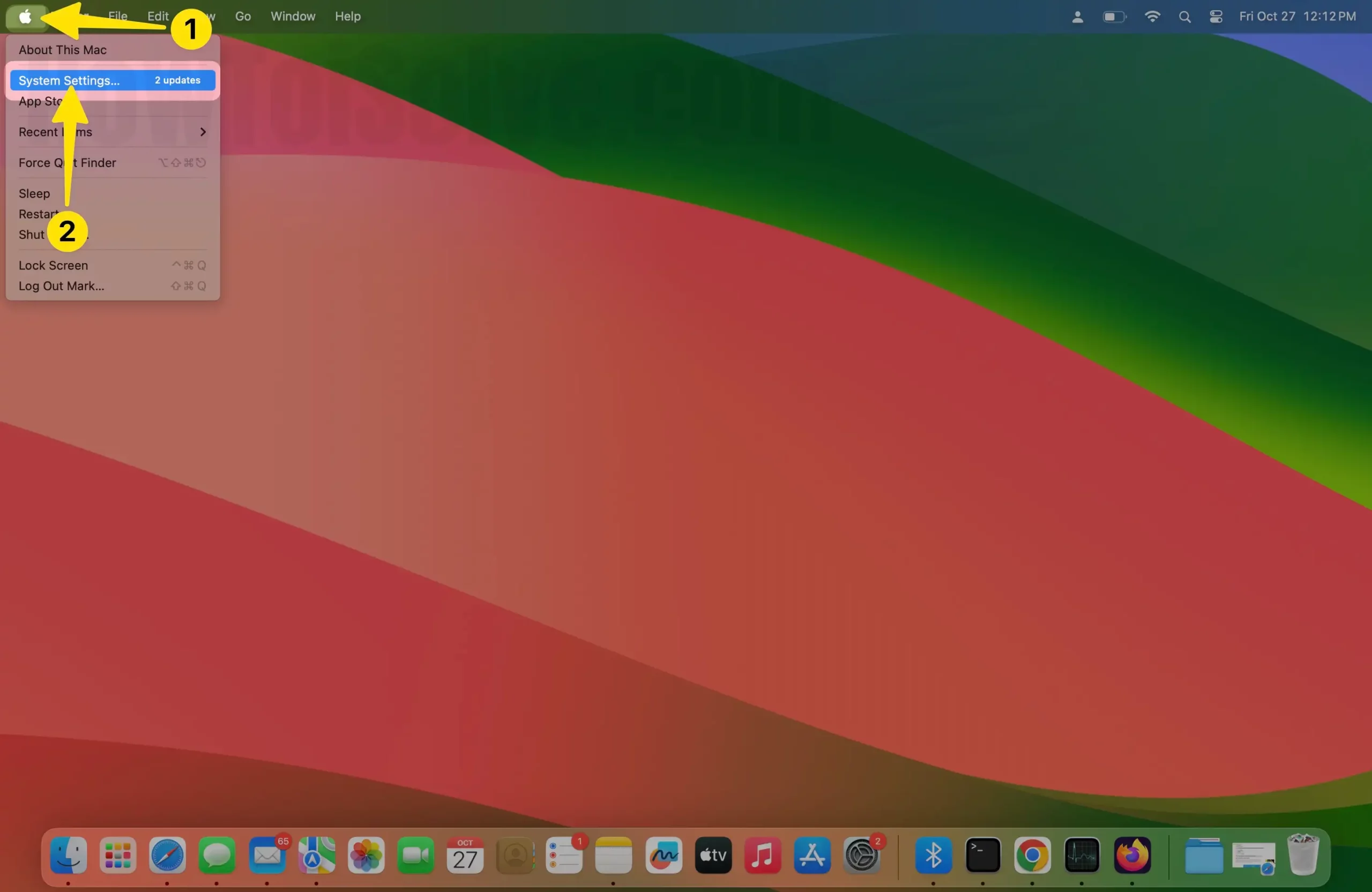 Choose General from the left pane.
Click on Login Items.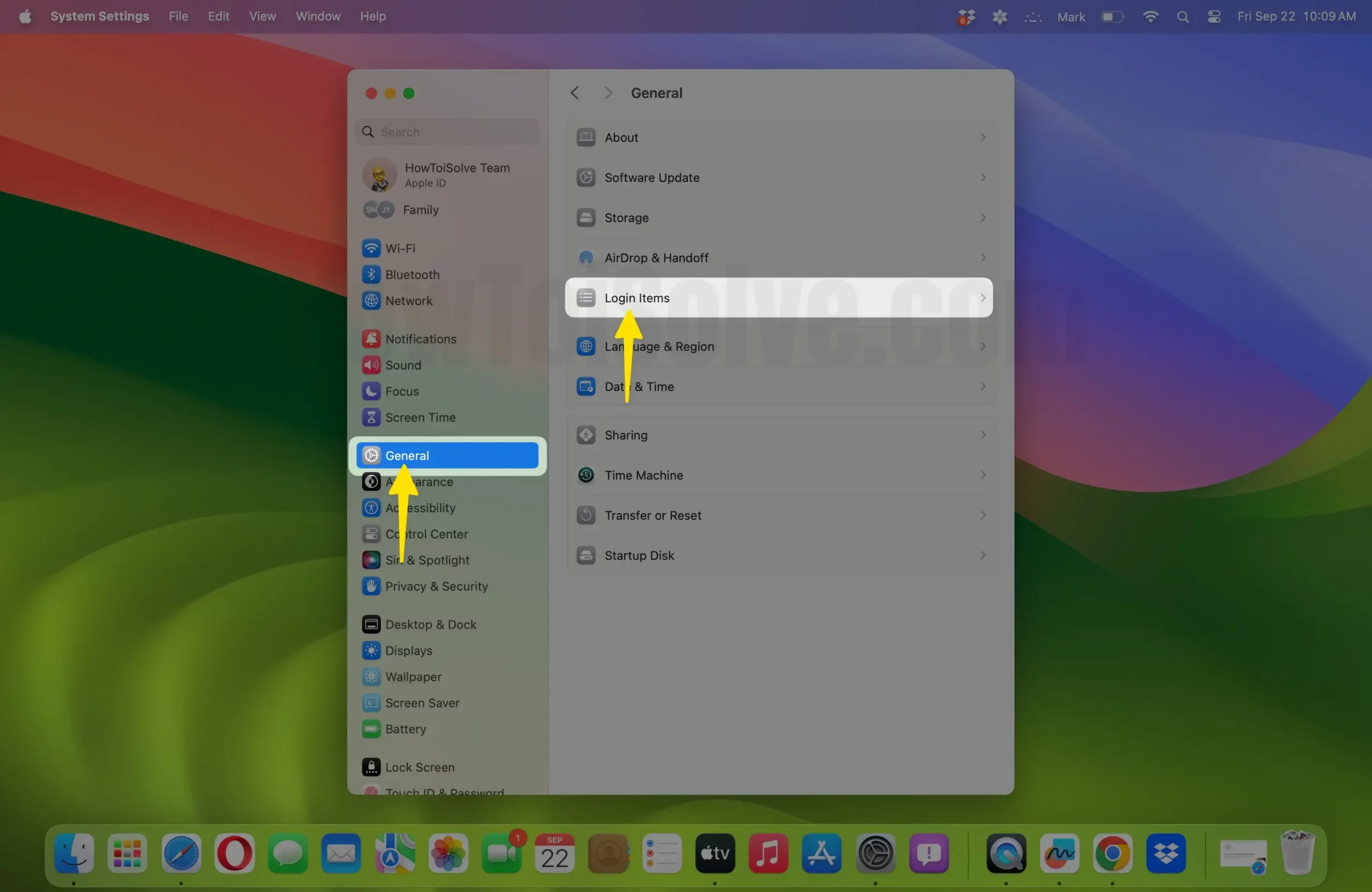 Click + Icon and choose an app from there.
At last, select Open.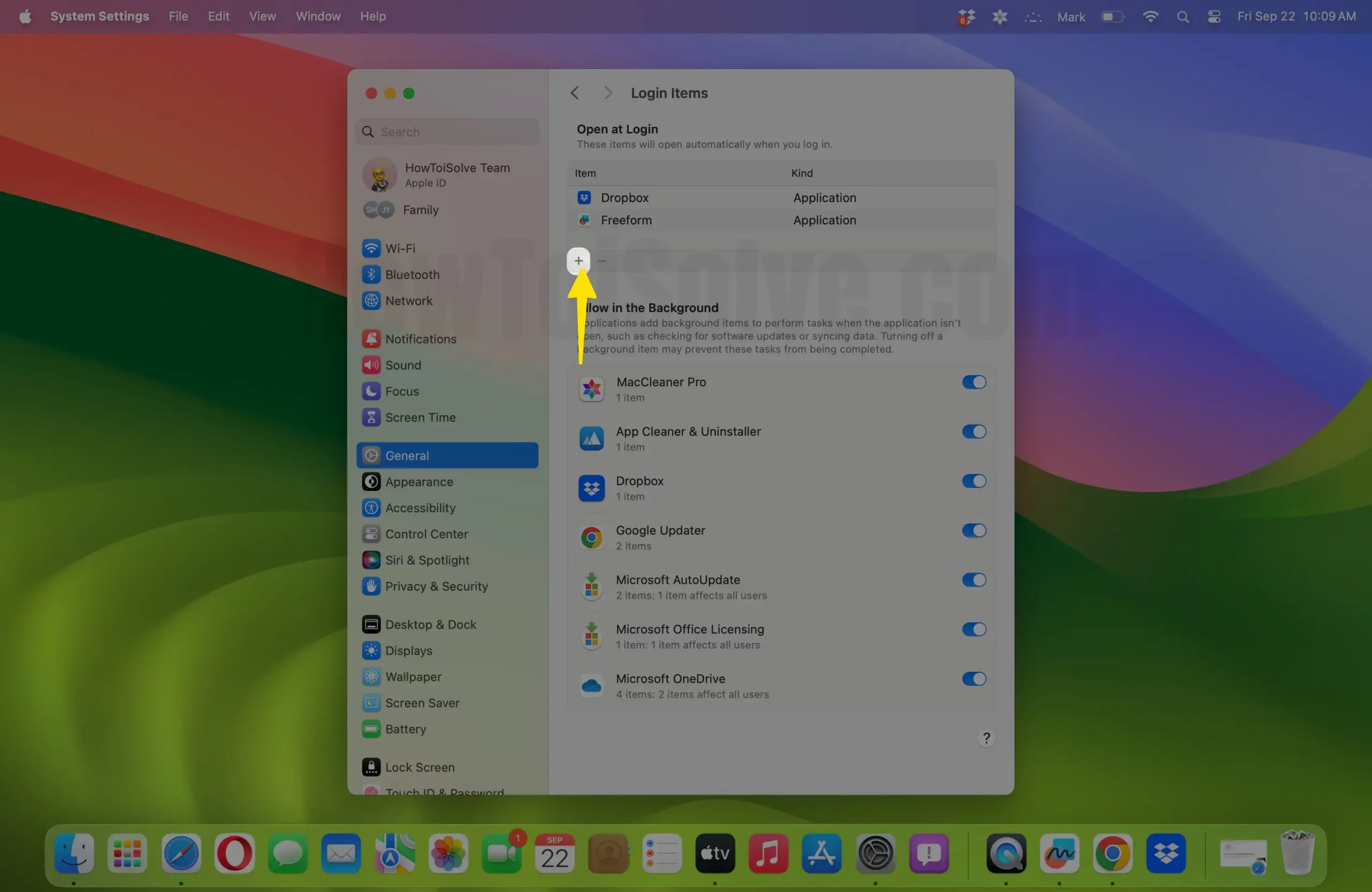 That's It!
Solution #12. Share Across Device
This solution is for the user living in the Apple ecosystem. When you enable Focus on iPhone, the system automatically enables it on Mac with the same Apple ID. If so, you must disable Share Across Device on your iPhone and check for issues. Here's how you can do so.
Go to Settings App on your iPhone.
Search and select Focus.
At last, turn off the toggle next to the Share Across Device.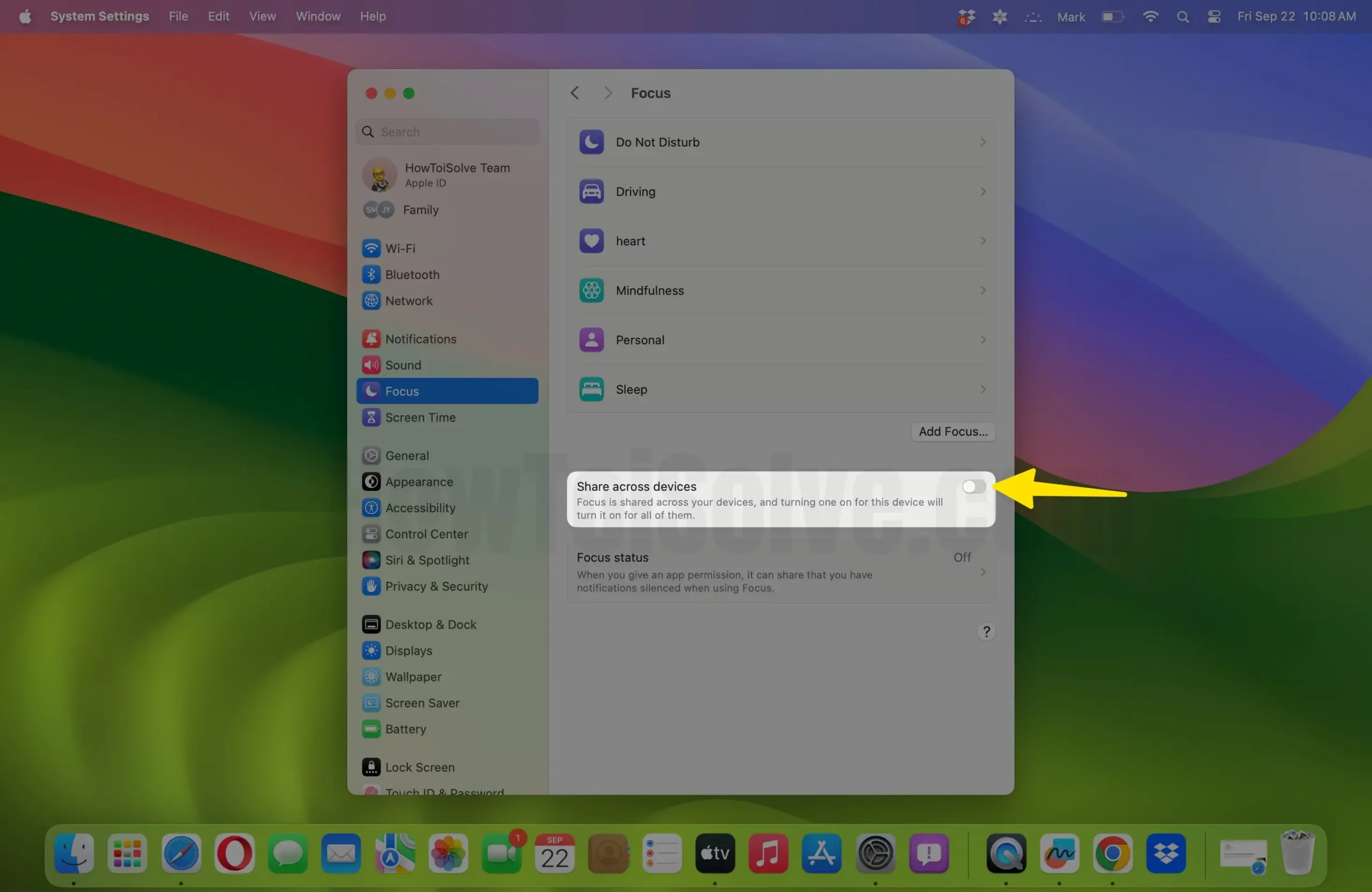 Solution #13. Contact Support Team
If none of the solutions yet got rid of notifications not showing or receiving on your Mac, then it's time to Contact the App Support Team and ask for a solution. However, even if they can't help you out, prefer contacting the Apple Support Team.
Final Thought!
Hopefully, your notifications are running without hiccups. Do let me know which solution helped you out in the comment box below.