Last Updated on Nov 10, 2020
iPhone user appreciates apple pay Because of comfortable, secure payment system from Apple now available at most of the retail store, Apps and Now on Web. Apple pay is cardless, Details free payment system after once you made apple pay set up on iPhone with your Credit card. But some users are experienced and hesitating on Apple pay not working from iPhone or Apple Watch as well. For those, all people I would like to help with below possibility may be disturbing or interrupting your payment process.
we are happy to help you, submit this Form, if your solution is not covered in this article.
Follow the troubleshooting guide yourself, in that you doubt like most of your case. Here I am forcing to you, from the personal experience, Friend's story and online forums I discovered helping points.
Steps on Fix apple pay not working on iPhone or Apple Watch: Apps, Retails store or Web
Keep your Device near to NFC Reader: Due to security reasons and restart, fastest connectivity between Bluetooth NFC reader and your device, you should keep your machine near as possible Next to verify your payment with scan your Touch ID fingerprint on the home button. (This rules applicable to iPhone and Apple watch as well)
Restart your Device: From old fashion solution, Restart or Force restart your iPhone/ Apple watch that will work in most cases. This former tip reconfigures your device by killing all older process and connections.
Try on another Apply pay reader: After two to three apple pay payment efforts, you should change payment windows or cabin, then try at another Apple pay reader device.
Touch ID deleted in Past from Device: For the security reason Apple Remove cards from apple pay automatically on delete or remove saved Touch ID/ Disable Touch ID. Ensure about that you didn't.
For iPhone X users: get here fix Face ID not working on iPhone X
Restore iPhone: Apple fixed, but you still affect this problem on after restore device your card could not be added. Then manually add cards. Go to the Settings > Wallet & Apple Pay > Add Credit or Debit Card.
Contact your Bank, Enable your card for apple pay: Your banks not approved in Apple pay payment system, Check it here. If yes, then contact your bank and request for your card support for apply pay use.
Delete old card and make new setup: Remove old saved card From Settings > Wallet & Apple Pay > Add Credit or Debit Card.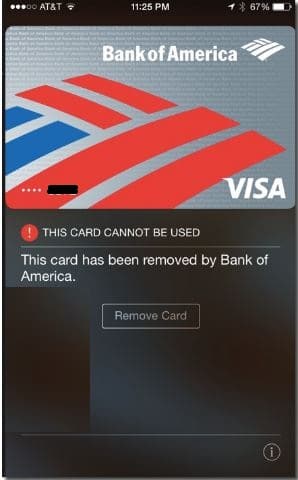 Contact Apple support center: Get online support from here or Reach nearest local apple store.
Get More: Fix Apple Pay Not Working on iPhone
You might also like Best Payment Base station.
Above all are the most critical and prior solutions for Apple pay not working from iPhone, Apple Watch at Apps, Website or Local retail store.