🗓️
November 28, 2023
By ✍️
Jaysukh patel
iCloud by Apple is free for all Apple devices under storage space limitations Up to 5GB free storage space. We can use across multiple devices for auto-sync data like an iCloud keychain, Photo library, iMessage, iCloud Mail, Notes, Apple music library, Calender's, Mail, Pages, iCloud Drive documents and Folders, Numbers and Other third-party apps that support iCloud service and sync options. Here I show you how to manage & free up iCloud Storage space from iPhone and iPad.
Yes, you can't do this then we can use the list of iCloud storage custom Monthly plans. Hmm, we can upgrade anytime and Downgrade iCloud Storage Plan when not in use. (Upgrade iCloud Storage Plan). Manage iCloud Storage Using your Newer iPhone, iPad, MacBook, Mac.
Steps for Free up iCloud storage space using iPhone, iPad: iOS/iPadOS
Go to the Settings app on the iPhone/iPad.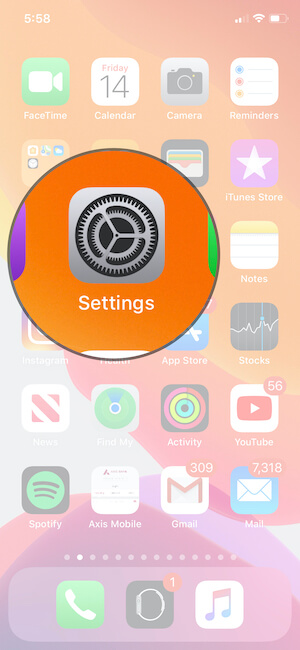 Tap on your Profile name > Scroll to iCloud > Manage Storage.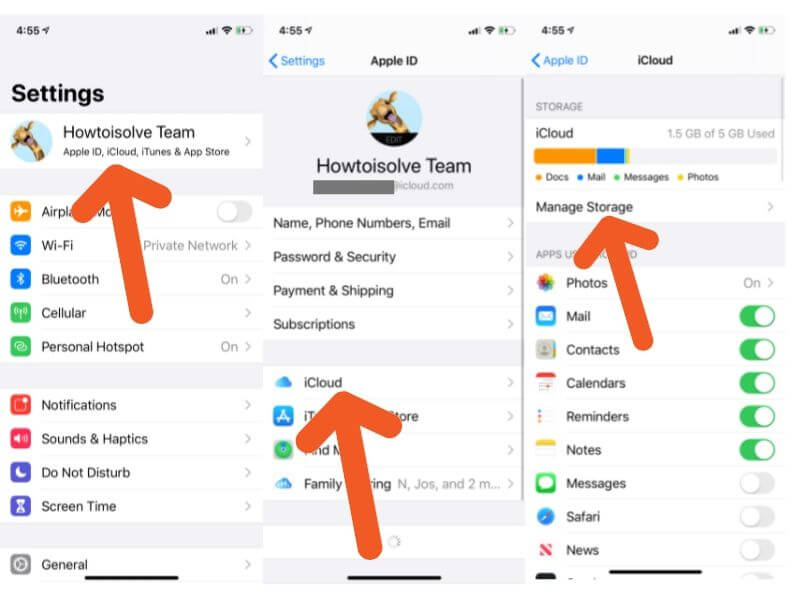 See List of App and types of data saved in iCloud storage online.
In iOS 10 or earlier version:
1: Go to the Settings App on iPhone, iPad
2: Next, Tap on General under the Settings.
3: Then, Storage & iCloud Usage.
4: Second storage section is for iCloud, Tap on Manage Storage under iCloud.
Here, you can see four different sections for taking action quickly and release space.
Photos, Backups, Document & Data and Mail
Most of the iOS device has extensive iCloud photo library then Apps and Other data. See my iPhone screen
iCloud Photo Library: To release space from the iCloud Photo Library, Tap on it > Disable and Delete. With this option, you are eligible to use the photo library on other apple devices as well. But you have 30 days after deleting it.
Document & Data: For app-specific action, For example, clear data from WhatsApp Messenger, Tap on it.

Then, Edit from the top right corner of the screen and Delete All

Repeat the same steps for other apps
Manage and Free Up iCloud Storage on MacBook Mac
In the Latest macOS Version (Catalina or Later), iCloud Preference settings change in Mac System Preferences. Follow the below steps for managing iCloud Account settings on your mac.
Click on Apple Logo () From Top Mac Menu.
From the Menu, Click on System Preferences.
From System Preference window click on Apple ID.
Next, First Sidebar will see the option for iCloud > Click on it.
Enable/Disable the iCloud service for Mac using the Checkbox, Also Find the Manage option at bottom of the window.
here's you can see all the Data that saved in your iCloud from Mac.
That's it.
Older macOS:
Click on Apple Logo () From Top Mac Menu.
Find the iCloud.
Manage iCloud Account, Setup Family, Manage Family, Sign Out or Manage iCloud Data.

That's it.
Mail: From here we can't Erase or delete mail data (HTML, Images, and Attachments).
Change Storage Plan: Scroll down to the bottom of the iOS device under iCloud manage Storage screen. Tap on Change Storage Plan > Choose any plan based on your requirements > Buy.
I hope this tutorial gives the best solution for Free up iCloud Storage space from an iOS device inconsistently. More queries and related problems on iCloud share with us.