Last Updated on Nov 17, 2022
It's time to customize your Mac, starting with, Change desktop background Picture in macOS and give to your Apple Mac a customized background look. For your desktop (Macbook Air, MacBook Pro, and iMac) wallpaper; you can change manually & Automatically using the ways given below, How to Change desktop background Picture on Mac. You can do settings using that get update desktop wallpaper automatically; it's Possible via MacOS X System preference.
As a Mac OS X- Wallpaper, Choose an amazing image from given dozens of default Picture Apple's Mac or Choose a Solid Color. Even, you can adjust your Own Photograph; likewise your favorite iPhoto images Such as Selfie (your own picture), Natural Scene, Waterfall, Snow leopard, Memorable Family Tour Trip capture, and more. On the same Window pane of Change Desktop background, you can also set the dekstop Screen Saver feature.
you Must Know
How to Change Desktop Background Picture on Mac in 4 Methods
Didn't satisfied with the default desktop background of macOS Monterey/macOS Big Sur? No need to worry, Apple allows you to change the desktop background picture on macOS 12 Monterey or any other macOS.
Method 1: From Desktop
Step 1: Right-click on the desktop blank space.
Step 2: Select Change Desktop Background Option.
Step 3: Now, Follow the steps to find the picture that you would like to set as a desktop background on macOS.
Now, This option takes to you your System Preferences settings with Default settings like Sections. We can choose Dynamic desktop, Light and Dark Desktop, Desktop Picture, Colors, and the Last option is New Folder With items as a Wallpaper (If this section is not showing then add Folder). Follow the below steps,
Step 4: Click on Add Folder, and Choose Folder with Wallpapers.
Step 5: Now, Wallpaper will be saved and visible under the Wallpaper settings on Mac. and Select the Right wallpaper that you set in just one click.
There is an auto-rotate Option as well. Choose the option, and Time interval to change it automatically.
Method 2: Using Wallpaper Preferences
On macOS Ventura Change Background
Step 1→ Go to the Apple Logo from the top menu > System Settings.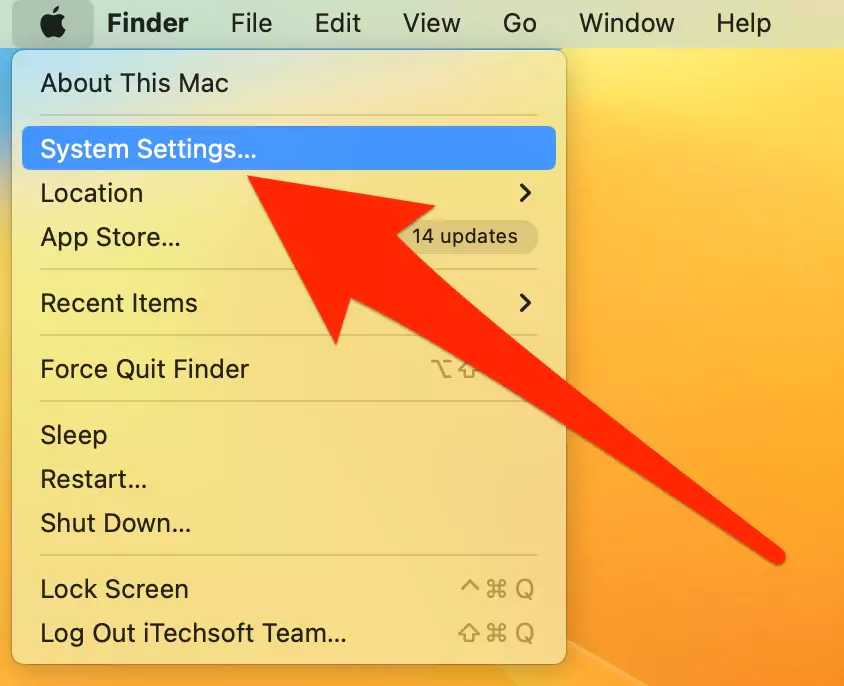 Step 2→ Select Wallpaper > There is an option to Browse and Add Folder for Wallpaper.
Step 3→ Select the Foder of Wallpaper that you set, Select Picture to set on Background, Or Within the Option Mac user can set Auto Rotate Desktop Background using the settings under the Wallpaper with change Wallpaper automatically option.
That's it.
On MacOS Monterey or Earlier
Step 1: Click on the Apple logo and select System Preferences.
Step 2: Go to Desktop & Screen Saver.
Step 3: Click on the Desktop tab.
Step 4: Make a choice from Solid Color and Desktop Pictures or a photo from the library to set one of the pictures as a desktop background picture on your macOS.
Method 3: Set Picture Directly to Set Desktop Picture
Set and Adjust any picture to your Mac desktop Background. Find the High-Resolution photo or Save it from the internet. Right-click on Picture > Select Set Desktop Picture or Services > Set Desktop Picture.
At the same time, your Mac will set it on the desktop. Repeat the same process to try and send another Picture as a Desktop Background.
Don't Miss– Change Desktop Resolution and Customize Folder on mac.
Method 4: How to Change Wallpaper on Mac to Your Own Picture
Use Apple Photobooth Built-in app on your Mac. and Take your Photo and save it to the Photobooth app. Now, From the Preview Photo, Drage it to Desktop or In Finder.
Right-click on your Own Photo > Set Desktop Picture or Services > Set Desktop Picture.
➡️ New:- Set your Animated Momoji on Mac Login.
Can't Change Desktop Background Mac
Make sure about that, are you trying to set the Supported Picture format file as a Desktop Wallpaper.
Sometimes it will take few seconds.
Try after Restart your Mac.
Keep your Mac Updated with the latest macOS.
how to put multiple pictures on desktop background mac
This technique makes your Desktop look and feels fresher when you use your Mac in the office, or Random use with multiple hands, How to Change Desktop Background Picture Randomly with multiple Photos or Picture in Folder.
On MacOS Ventura
Step 1→ Go to the Apple Logo > System Settings > Wallpaper > Browser Wallpaper folder from your Mac using the Option Add a folder.
Step 2→ Now, There is an option to change the wallpaper for Different intervals automatically. Before that make sure you selected Auto Rotate Option.
Step 3→ That's it.
On macOS Monterey & Earlier
Step 1.Select ''Apple logo''
Step 2. Choose System Preferences
Step 3. Click on Desktop & Screen Saver
Step 4. Now, Click on Desktop.
Step 5. Choose a picture that comes default on your Mac, or Add a New Folder and Picture from your Mac Drive or From the internet with [+] Button showing at the bottom left corner of the window.
Select bellow pictures bellow
Use solid colors – Choose solid colors to set on your desktop
You can use your own picture – Select a location bellow iPhoto.
You can also choose pictures from the Picture folder.
Even your image in another folder then Click '+', navigate to and select the folder, then click choose.
Leave your reply, on How to Change desktop background Picture on Mac.
You can set auto-update through, the checked box of Change Picture.
in more, you can scroll and set for
Every 30 minutes,
Every 1 hour,
When logging in,
When Waking from sleep,
Every minute,
Every 15 Minutes,
Every 30 Minutes,
Every Hour,
Every Day With Random Order Option
Keep fresh your screen by Download HD Mac Wallpaper or For iPhone Download Wallpaper.
Share this post on, how to Change desktop background Picture on Mac on your Social media Facebook, and Twitter.