🗓️
September 26, 2023
By ✍️
Jaysukh patel
Here' smooth the scroll speed By Decreasing/Increase mouse scrolling speed in your folder slide, Documents like numbers, Pages, and a Web page. Sometimes very fast and slow mouse scrolling speed hesitated most of the Mac users here I what's to share some basic tips on how to manage/ adjust/ change mouse and trackpad scrolling speed in your Mac, MacBook, MacBook Pro, MacBook Air, and Mac mini or iMac.
Using this way you can control your screen navigation aero speed on a Desktop or Single wireless Magic trackpad or Magic Trackpad.
Change Mouse and Trackpad Scrolling Speed on MacBook Pro/Air
Mainly you can increase or decrease mouse or trackpad aero moment in two different ways, listed below.
In a normal case, when you want cursor speed customization on desktop, iMac, and MacMini. Just follow the below steps.
On MacOS Ventura & Later:- Change Scroll Speed for Mouse & Trackpad
Step 1→ Go to the Apple Logo from the Top menu > System Settings.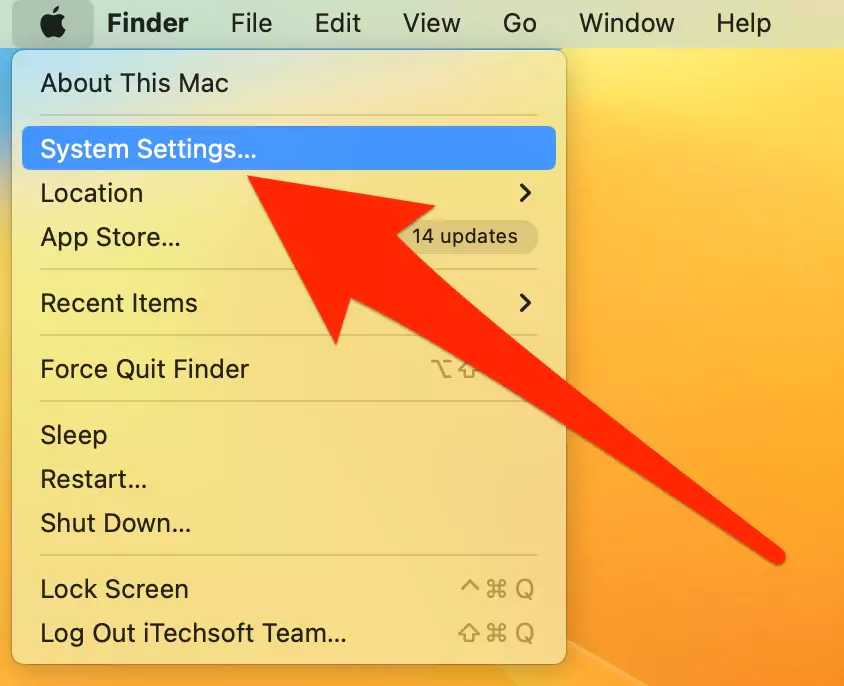 Step 2→ Next, Select Accessibility > Pointer Control.
Step 3→ Click on the Mouse Options to Change the Mouse Scroll preferences.
Step 4→ See the Scroll Speed slider and Increase the speed to Move & Scroll Faster on Documents, Browser [Chrome, Safari & all Other], Finder or More with app.
Also, Keep enabled "Use inertia when scrolling" for smooth scroll and Scroll without Lag. and see the difference between your Experiences in the Browser page scrolling.
That's it.
On MacOS Monterey & Earlier:- Change Scroll Speed
Step 1: Go to the Apple menu from the top menu bar.
Step 2: Then, Click on the system preference menu option.
Step 3: Next, Click on Mouse, if you couldn't find then type Mouse on the search bar.
Too much speed on Double Click, it's Harmful and Disabled the functionality of click to open file and folder on Mac.
Adjust trackpad aero speed (Trackpad cursor speed)
Step 1: Go to the Apple menu, and click on the System preference menu option.
Step 2: Find the Accessibility option under System Preference Pane.
Step 3: From Side Verticle Panel, Select the "Mouse & Trackpad" option.
Step 4: Next, Click on the Trackpad option.
In both case you can check out immediately without close accessibility settings and Mouse settings also. after verifying close it directly you don't need to save it, settings will be saved automatically.
Useful Suggestion: Keep slightly slower if possible. otherwise, you will move very fast and might be you can't comfort easy to find inside the folder, Documents, and webpage also.
Why is my Computer Scrolling so Slowly?
If are you a Windows user or On New setup Mac, then you definitely fill the slow scroll and Cursor move on the screen. In such a case, we have to set it up manually from the system settings as of which macOS Version installed on Mac. Follow the steps given here to Change the Scroll Speed Option and Enable the "Use inertia when scrolling" Option.
How do I Change the Scrolling Speed on Chrome?
Yes, we can do that But We can't change the scrolling speed for Chrome only. Scroll speed is applied automatically to all the apps, Browsers, Documents, and Finder windows. Also, the way to change the Scrolling speed on Mac for Mouse and Trackpad is changed. Follow the steps given in the video tutorial as per which macOS is Installed on Mac.
How do Change the Scroll Speed on my Touchpad?
Apple Magic mouse and your Macbook Touchpad have quite similarities for Scroll speed settings. So you have to follow the same methods on Mac running on any macOS. If you are finding the Steps to change the Scrolling speed on MacBook Touchpad, then it's different on macOS Ventura or later macOS Update.
How do you slow down scrolling?
We can slow down the scrolling speed for both the mouse or Touchpad. under the Mac System settings > Accessibility > Pointer control > Mouse Options and Scroll speed. Slow down and try the speed on document, or On Browser.
Can mac increase mouse speed beyond max?
No, We can't do that. Becuase apple users don't need the extra speed for a scroll.
How to disable scroll acceleration on Mac?
Some users don't like to easily and fast smooth especially using a reading document or Browsing a Webpage screen. in that case, we recommend to Disable "Use inertia when scrolling" Under the Pointer control accessibility settings on Mac that are available on all Macs.
Explore more tips: Trackpad Not Working on Mac.
Ex, Maximum speed on folder double click doesn't work for most of the macOS versions.
having confusion want help on change mouse and trackpad scrolling speed in your Case, Kindly say in the comment box. All of the Mac devices must be configured in the above steps to change mice Scroll speed.