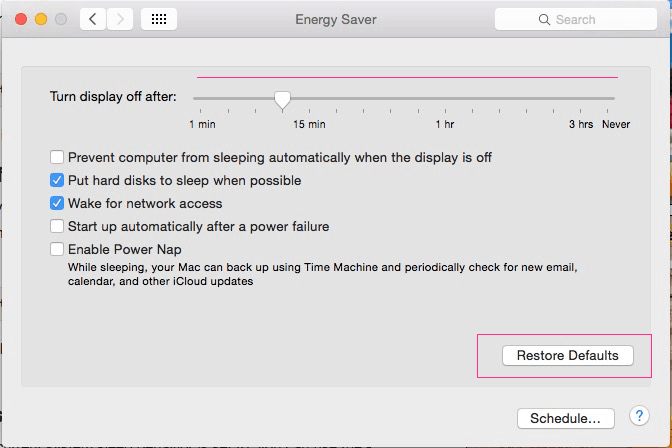 Last Updated on Nov 10, 2020
Adjust auto sleep time on Mac OS X, Most of the folks are wondering about why I make auto-sleep or showing a black screen when he/she does not continuously access Mac for a few minutes. in a technical manner, we can say it's the power-saving mode or auto logoff for the security reason. Most of the people affecting due to apple gave limited time for auto turn off the screen (About 10 to 13 minutes) by default. But we can vary this time from the Mac OS X system preference settings. Here I discussed how to Disable or Enable auto-sleep display or auto logoff time duration on Mac OS X With the latest macOS. This setting will be resettings every time after to clean install or Downgrade macOS version. 
we are happy to help you, submit this Form, if your solution is not covered in this article.
After sleep desktop or MacBook screen, your system process will be continued in the background. But you can manage all the settings that you want, throughout the below way.
Note: In Mavericks, Quite different But functionality same as Yosemite. You can do under the system preference. The Power solution go-ahead by keeping Portable External Macbook Charger
Steps for Adjusting Auto Sleep Time on Mac, MacBook Pro/Air, iMac, Mac Mini Display 
Step 1: Go to the Apple Menu, Click on System preference.
Step 2: Next, Click on Energy Sever.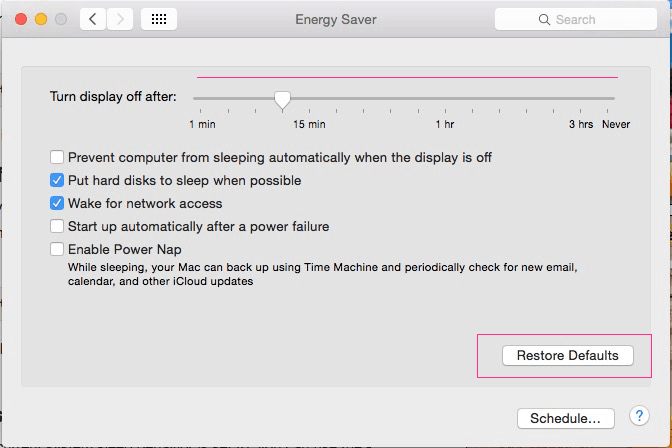 Step 3: Slide to the left to right to increase auto sleep time on Mac or MacBook.
If you are a beginner and a little bit confuse about wrong settings, that causing the issue double, then First Click on Restore Defaults, after that Make known customization.
The alert message will appear on the screen, Click on Ok for a set time.
Many other options related to power saving are present there, You can enable prefer option as of your usage and requirements.
Adjust auto sleep time on Mac OS X
if you want to know what is current time duration set on your Mac, just Open terminal from Spotlight, and past the below command line, the result has been displayed in below image,
sudo systemsetup -getcomputersleep
Can't able to set the time using the above steps, Past below command in a terminal, Below example 45 is minutes
sudo systemsetup -setcomputersleep 45

disable or never set auto sleep time on Mac

sudo systemsetup -setcomputersleep never
Less time duration more convenient for saving power when the mac is not in use. So set to try in normal duration, not longer time by adjusting auto sleep time on Mac – MacBook Pro, MacBook Air, iMac Pro.