🗓️
November 22, 2023
By ✍️
Jaysukh patel
Article to fix Why are my AirPods not automatically switching? Automatic device switching not working on AirPods Pro after iOS and macOS updates. Get Fixed
The latest iOS has some impeccable features for the AirPods and AirPods Pro too, like Spatial Audio, Automatic Device Switching, Headphone Accommodations, and Battery Notifications. All of them are added to make your AirPods more productive; all you need is the latest iOS, and iPadOS firmware on iPhone, iPad respectively. On top of that, hundreds of users did try to get hands-on with these features but failed because sometimes iOS AirPods Pro Switching not working or the AirPods isn't sending the battery notifications.
In this tutorial, we'll stick to the Automatic Device Switching AirPods Pro issue and see why it isn't working, what are the pre-requisites to using the Automatic Device Switching, and how to use Auto-Switching on AirPods Pro and other compatible devices.
Fix Automatic Device Switching Not Working
What is Automatic Device Switching iOS, macOS?
Automatic Device Switching was announced with the latest iOS/iPadOS. It's a kind of continuity feature that lets your AirPods switch between compatible devices when signed in with the same iCloud account. For instance, if you're listening to Apple Music on your iPhone but want to watch a Movie on your Mac, or listen to songs on your Apple Watch, turn it on, and AirPods will automatically switch to the device playing media.
Gone are the days when you need to open the Bluetooth Settings and connect the AirPods to play music. Try this Automatic Device Switching for a better experience.
Required OS for Automatic Device Switching
iOS 14/ iOS 15 or later,
iPadOS 14/ iPadOS 15 or later,
macOS Big Sur, macOS Monterey or later.
Update Your AirPods Pro Firmware to Latest Update
Note: Automatic Device Switching on AirPods Pro works after Update AirPods Pro Firmware version on the latest one, AirPods Pro Firmware Version is must be 3A283 or later, You can check Your AirPods Pro Firmware version after connecting to your iPhone, opening Settings app on iPhone > General > About > Scroll to AirPods Name > Here's Fimrware Version. The latest Airpods Pro firmware version is 4A400.
If your AirPods Pro Firmware Version is Outdated means, 2D27 or Older, Then you must update it. To Update, Keep your AirPods Pro connected to your iPhone and your iPhone has an active internet connection. This Software update is automatic. We can't request iOS and iPadOS updates.
However, if iOS 14 AirPods Auto-Switching not working, continue to read the article.
Which Apple AirPods Support Automatic Device Switching?
Unfortunately, not all AirPods are compatible with automatic device switching. Here's the list of Headphones that support automatic switching.
AirPods Pro
AirPods Pro (2nd Generation)
AirPods (2nd Generation)
AirPods 3
Powerbeats Pro
Powerbeats
Beats Solo Pro
AirPods Original is not supported by Automatic Device Switching.
Which Apple Devices are Compatible with Automatic Device Switching Feature?
The iPhone, iPod Touch running iOS 14 or later, iPad running iPadOS 14 or later, MacBook updated with macOS Big Sur or later, and Apple Watch updated with watchOS 7 or later, are compatible with the Automatic Device Switching feature. However, it won't work with Apple TV.
In short, if you have any of the below-enlisted devices, the automatic device switching should work,
iPhone 6S, 6S Plus or later
All iPad Pro Models
iPad Air 2, iPad Mini 4, iPad (5th Gen) or later
Apple Watch Series 3 or later
iMac (2014), MacBook (2015), MacBook Pro (Late 2013), MacBook Air (2013), or later
Make Sure the AirPods Automatic Switching option is enabled on iPhone and Mac or other related Devices
Steps to Check Airpods Pro Automatic Switching on iPhone
Open Settings App
Tap Bluetooth
Tap the (i) Available button next to the name of your AirPods or Airpods Pro
Tap Connect to This iPhone, then tap Automatically.
That's easy. Now your Airpods automatic switching will work like a charm. Jut test again.
Note: if you choose When Last Connected to This iPhone. Then Airpods automatic switching does not work.
Steps to Check AirPods Automatic Switching on Mac Computer
For MacOS Ventura
1→ Go to the Apple Logo from the top Mac menu > System Settings.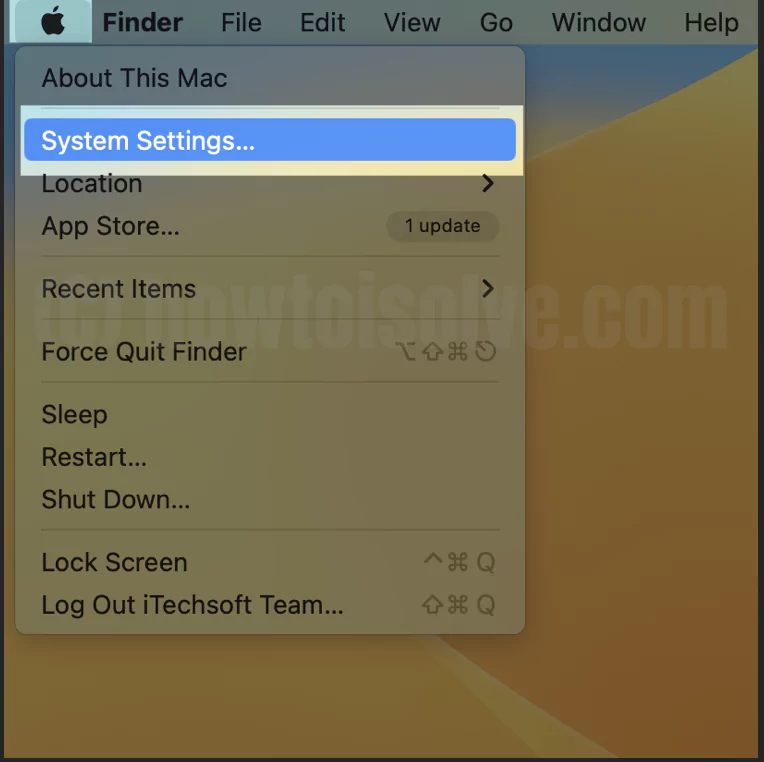 Make sure that, Your AirPods are connected to your Mac,
2→ Now, Select AirPods from the left panel > Select "Automatically" under the "Connect to this Mac" section.
For MacOS Monterey & Earlier
Click on Apple Logo on the top menu bar
Go to System Preference
Next Bluetooth
Find Connected Airpods, next click on Options.
Make sure the Connected to This Mac option setting is selected to Automatically in a dropdown list.
In case this "connect to my Mac" option isn't appearing… then check your Mac software is up to date. Your Mac must have a stable version, and not run on beta OS. Second thing, you can restart your Mac to get connected to my Mac option back.
Please don't go with the When Last Connected to This Mac option, cause it prevents Airpods automatic switching feature.
How to Use Automatic Device Switching with Apple Wireless AirPods
Well, there is no procedure or setup. Update the iPhone, iPad, Mac, or Apple Watch to the latest compatible version, and cross-verify your AirPods listed above.
The next thing to be checked is all the Apple devices must be signed in with the same iCloud account. Start listening to the songs, etc., on any of the devices, and if you change your mind and start watching YouTube, the AirPods will automatically switch to the device on which YouTube is playing.