🗓️
August 27, 2023
By ✍️
Jaysukh patel
This article helps you get to fix your Apple Mac Message App slow or keeps Freezing on your Mac. Apple's default Message is helpful in all ways, except iOS, iPadOS, WatchOS, and macOS. Easy to sync on the same Apple ID account. The message effect and starting the same chat (send and receive iMessages) on the Apple smartphone on the go is an adorable feature.
But Sometimes Mac's message app slow/lags, and crashes, that's why it ultimately becomes unresponsive and doesn't work as likely running previously—most of the time after the macOS upgrade.
Having the same issue on your Mac (Message app gets the spinning wheel screen when open)? Let me share specific essential solutions that will help you to fix iMessage not working on Mac.
List of Solutions to Fix Message App Slow on Mac
Fix #1 – force quit Message App
you should force close the message app and then re-open it to use.
Go to the Apple Logo on the top menu bar > Choose Force Quit Or(Option + Command + esc). Select Messages > Click on Force Quit.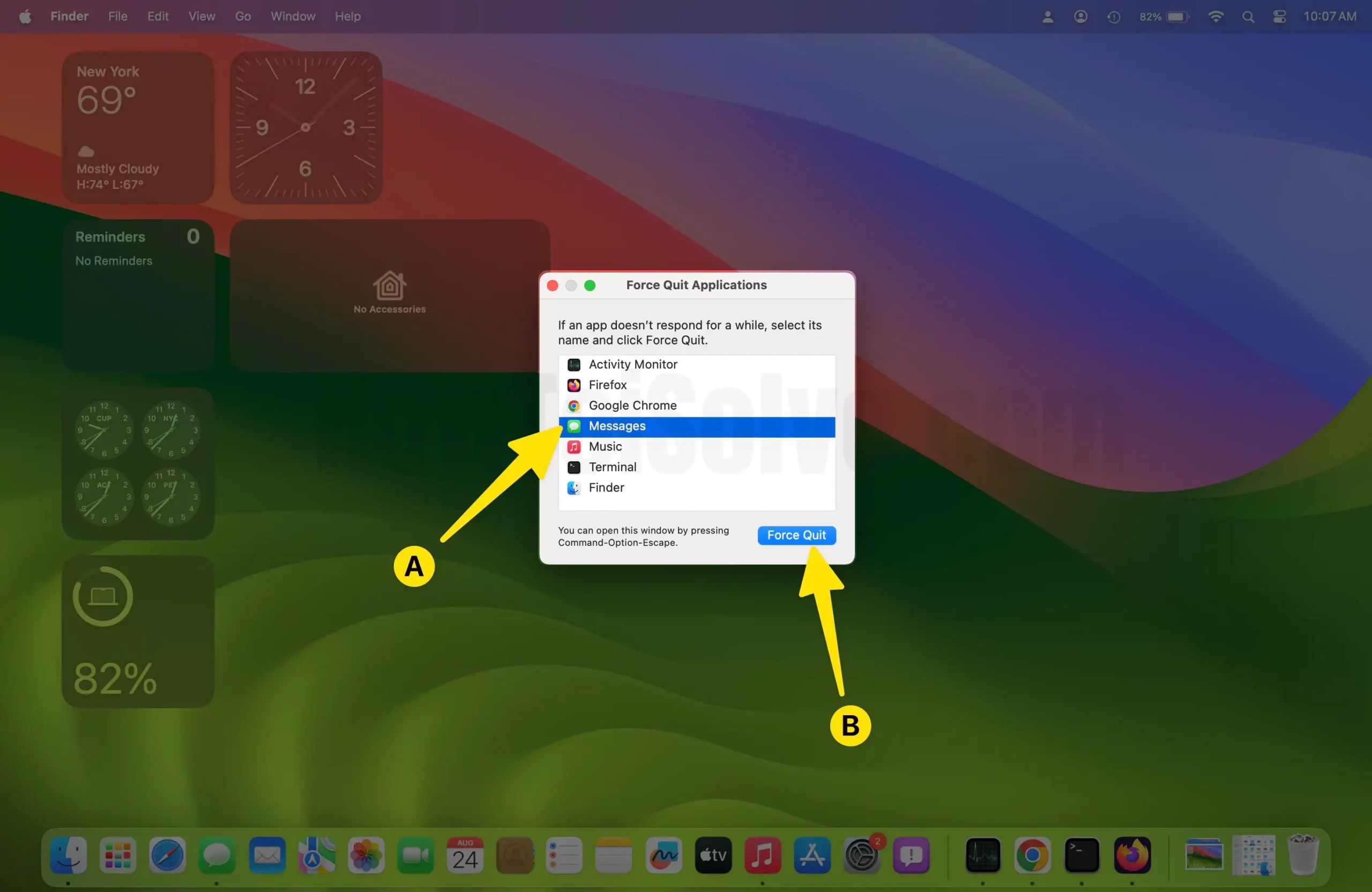 Or use Activity Monitor to Force close any app. Here's how to force quit app on Mac.
If not working, try to next workarounds.
Fix #2- Change Mac Mouse cursor size
As a temporary solution, at least try once on your Mac.
According to my knowledge, Mac's mouse cursor size does not impact iMessage performance. But this works, one of our readers says.
Go Apple Logo () on the top menu bar > System Settings on macOS Ventura & later/ System Preferences on macOS Monterey & Earlier.
Select Accessibility > Display.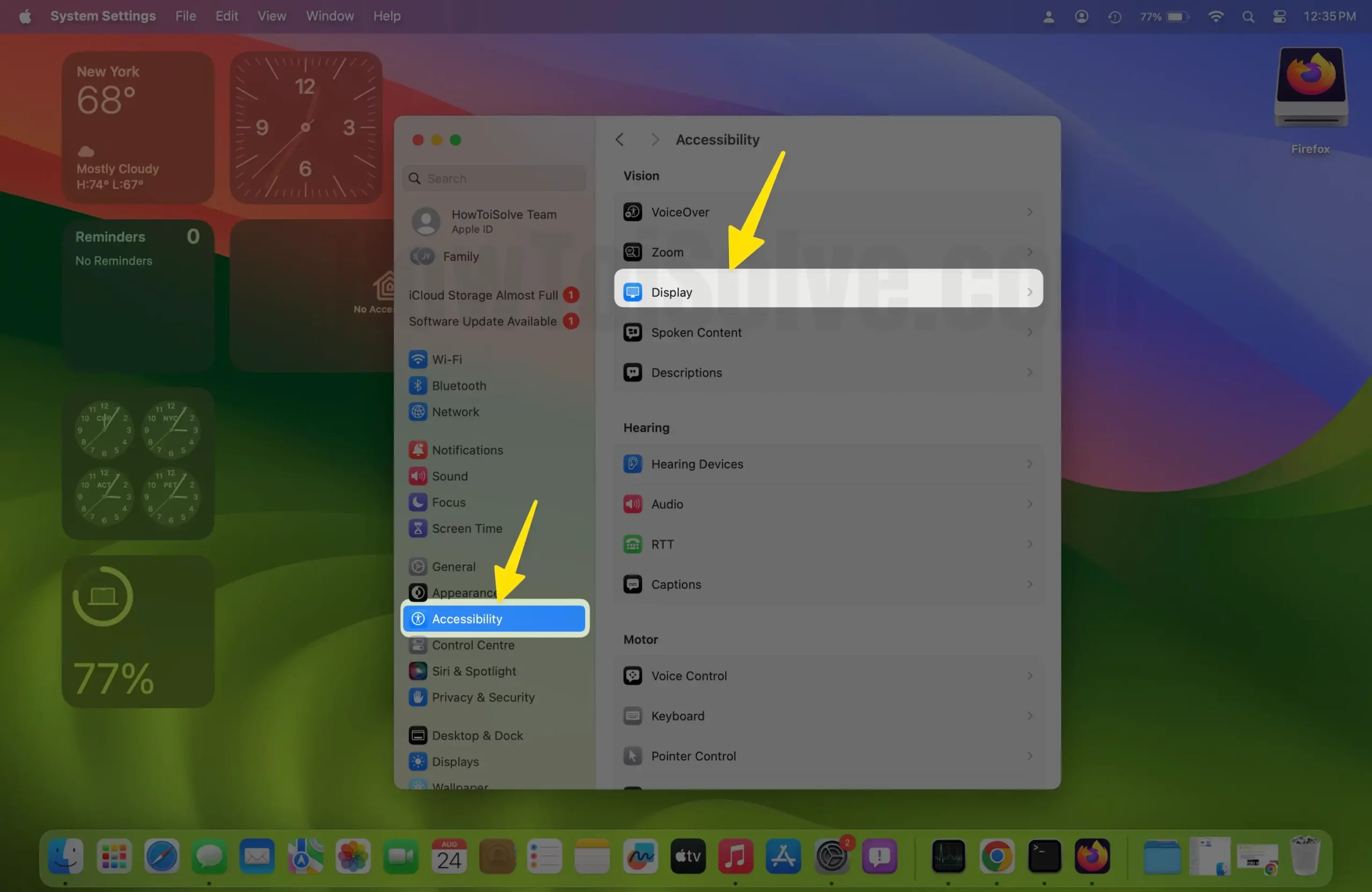 Cursor > Cursor Size. Now set it to the smallest size (3rd or 4th stage on a slider).
If your Mac mouse cursor size is already set to the smallest setting. Then enlarge it one degree.
This fixes LAG whilst typing that appears in the messaging app.
Fix #3. Rebooting Your Mac into safe mode
Follow this process step by step:- Click on Apple Logo > Choose Restart.
Now, wait for a while till your Mac starts back. Now try to use the Message app. Still the Message opens slowly which means the issue persists. Don't worry. Go to the following way.
Fix #4. Sign out of Messages on the MacBook and iPhone
this will also fix the iMessage sync slow between devices. (To read the full picture proof tutorial get here)
to do that,
Step 1: Open Messages app on Mac > on the top left corner of the screen and click Messages > Settings.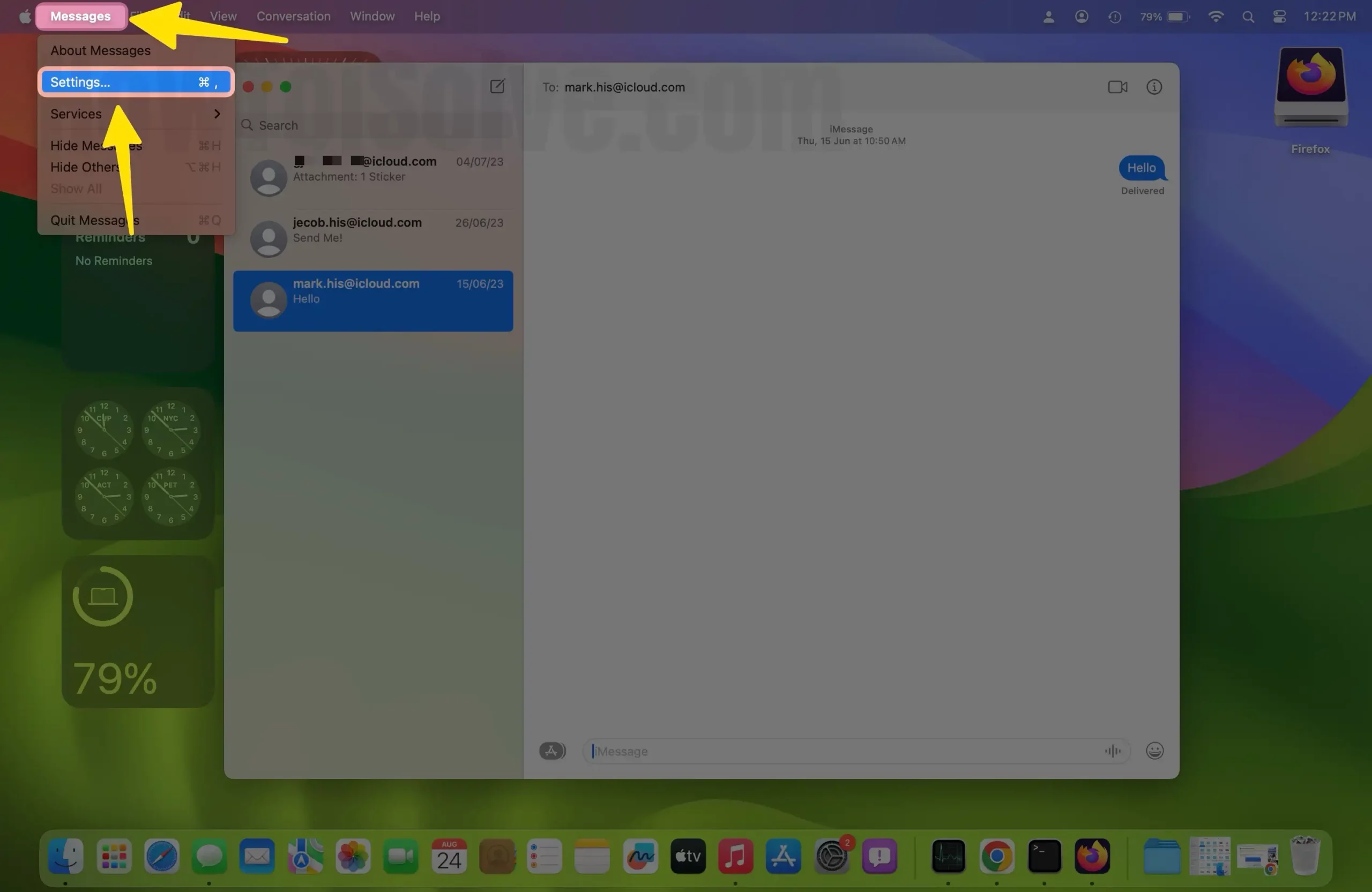 Step 2: Next iMessages > sign out from there.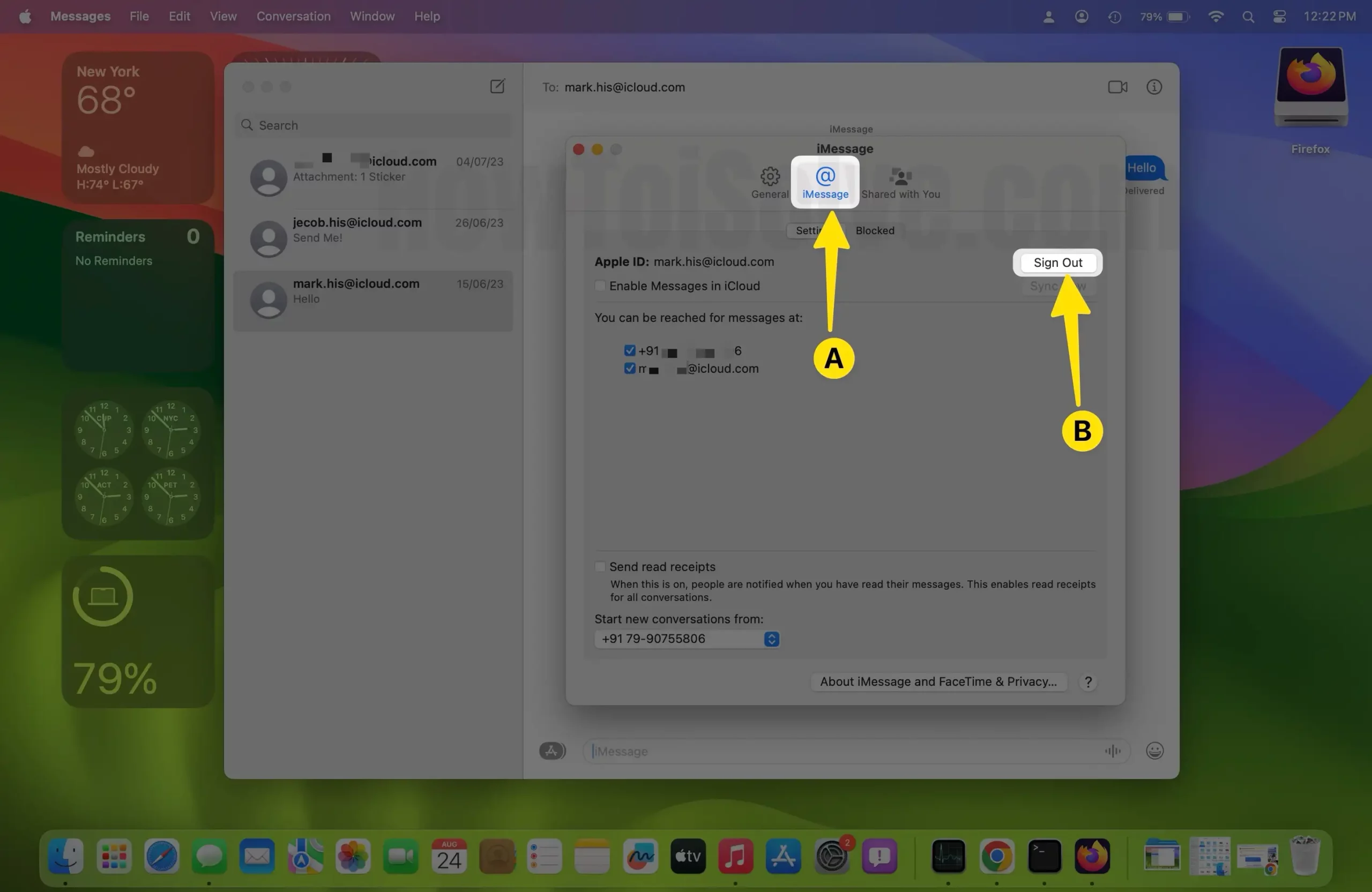 Sing Out iMessage on iPhone
Step 1: Go on the iPhone,
Step 2: Go to Settings > Scroll the screen tap Messages > Turn toggle turn off iMessage.
Now Soft restart your iPhone, after that, turn iMessage back on.
what you will have to do next,
Step 1: On your Mac
Step 2: Get iMessage signed back into Mac's Messages app.
On your iPhone
Open Settings > scroll screen, tap Messages > Text Message Forwarding.
Let's flip a switch for the Mac that allows you to send SMS and MMS messages from the Apple MacBook.
You should Enter the code that pops up on your device screen.
hope, you get no more lagging in the messages app.
Fix #5. Downgrade Ventura to macOS Monterey
Not found an all-time fix? Let's go back to the previous macOS version. Follow how to downgrade macOS.
Fix #6. Wait for the Next update
Wait for future releases, I hope, Apple will patch the unusable lag with the iMessage issue in the next Ventura update.
Fix #7. Have an old Mac?
Apple's latest macOS Ventura won't run as expected on too old Macbook Pro, iMac, MacBook Air, and Mac Mini. You can check on the Activity monitor how much space the Message App uses.
Let's upgrade SSD storage and RAM on your Mac to improve overall performance. You can view here What SSD Drive you should buy for your Mac?
Drop your comment. What solution worked exceptionally well for you?