🗓️
July 31, 2023
By ✍️
Jaysukh patel
Customization of Font on today's smart gadget is required to make it the user's friendly. In to that, MacOS users can also change or increase the default font size at any level and feel comfortable for a long time work on an office or home macOS system.
Are you feeling the system font size and app font size is too small on big screen iMac or MacBook Pro/Air? Here are the solutions and tips to change the system font size and App's font size like mail app, Messages app, Safari alternatives Browsers, and more. Let's check out the steps to make the changes.
Steps for Increase/Change Font Size on Mac, MacBook
Steps to increase or decrease an individual Mac app's text size at once
Go to Apple Menu.
Select System Settings…
Click on Accessibility from the left pane. 
Choose the Display from the right side. 
Click Text Size.
On the next screen, you will see the Text Slider. 
Drag the slider to the left to decrease the Text Size.
To increase Text Size, drag the slider to the right.
At last, click Done. Here's to changing Text Size for Specific apps on Mac.
How to Change Menu Bar Font Size Big?
The top Menu on Mac looks too small on a big iMac screen or Your Macbook Pro/Air computer. We can adjust from the macOS accessibility settings.
macOS Ventura & Later
Go to the Apple Logo from the top menu > System Settings > Accessibility > Display > Menu Bar Size > Change to Large.
macOS Monterey & Earlier
Click on the Apple logo from the top Mac menu > System Preferences.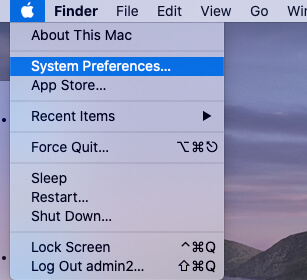 Now, Search and Open Accessibility.
Then, From the sidebar, select Display > Here's the Menu Bar Dropdown. Select it from Default to large.
to apply these changes logout your Mac is required.
When you clock the windows or go back to another option, your Mac will ask for Log out now. Click on it and enjoy the changes.
Make Everything Big on Mac: Change Resolution
This option enlarges everything and makes it more visible if you are using such a big screen, like a 27-inch iMac or an External Desktop screen. Users personally like this option and keep all the things big, System fonts, the Top Menu bar, and the app icon on the dock and Launchpad screen.
Note: We can also increase font size without changing the resolution on Mac or Macbook. In the next steps, we will see how to change font size and apply it to different apps running on Mac.
Click on the Apple logo from the top Mac menu > System Settings/Preferences.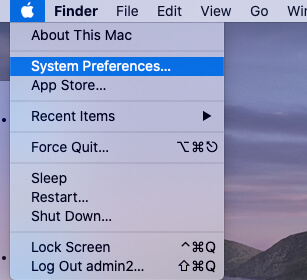 Click on Display.
Select Scaled, and Change the Resolution with Font Size,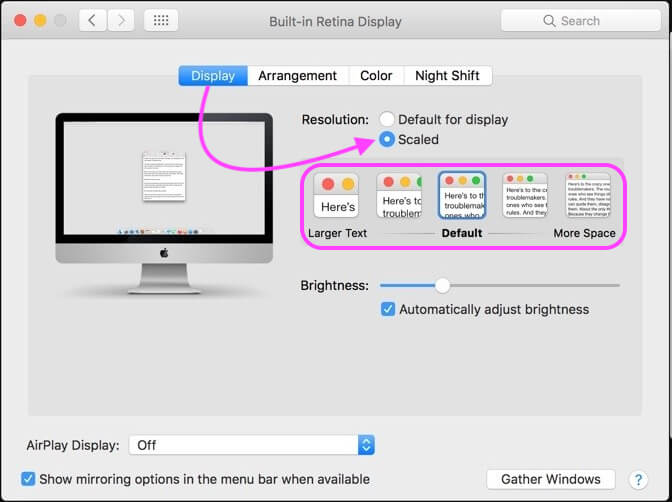 Under the Display, tab changes the screen resolutions [For External Monitor].
The default for display looked like everything tiny if you are not using this type of mac environment. Go with the Scaled option and Select the resolution.
While you change the resolution, Screen will see the instant effect screen.
Using this option, your all-installed program is called automatically with the new resolution, and you can read and see more comfortably. This will help fill in longer work and low eye strain. Night Shift mode Mac is also a prevention technique to reduce eye strain & stress.
If you don't like all the apps or selected apps showing too big, then you can follow the custom customization at the app level that I will see you in the next.
How Can Mac Increase Font Size, External Monitor?
That means, your Mac or Macbook is Connected with External Display. Want to Enlarge the Font size of the External Monitor? Then Head over the Apple logo from the top Mac Menu > System Preferences > Display > Here in this window, you should see both Displays settings.
Go with that and Change it.
What is the keyboard shortcut to increase font size on Mac?
For Mac Documents or App Use: Command-Plus(+) to Increase font size and Use Command-Minus(-) to Decrease font size.
Use Command-T For Open Font Dialog box to apply New Text size and Style for such apps as Pages, Numbers, MS Word or Excel, Notes and Mail app, and more…
How Do I Increase Font size in Safari?
Page Zoom on Safari Browser
if the font size on the Safari web page looks too small or big, we can adjust it from the Safari preferences settings. In this case, we must change and set the default page zoom level in percentage. After that, we can also set a page zoom level for the individual website.
Extre bonus is that, without system preference, we can increase the font size from the top Tab or Keyboard shortcut as well.
Open Safari on Mac > Safari from Top Menu > Settings/Preferences.
Click on Websites tab > Select Page Zoom from the sidebar.
Change Default page zoom level, For when visiting other websites.
On your Safari website tools, click on Big 'A' to enlarge the page and Click on Small 'a' to make it small. if you are not seeing this option on your Safari browser, then customize the Safari toolbar, Right-click on the Safari toolbar, > Customize toolbar.
Use the Keyboard Shortcut "Command and +(Plus)" to Zoom in and "Command And – (Minus)" to Zoom out.
in the same Third-Party Browser also support app-level customization.
How Do I Increase Font Size in Chrome?
For Google Chrome on Mac: Click on the More option at the top right corner of the browser > Settings > Appearance > Page Zoom [Set Default page size].
Or Use, Keyboard Shortcuts: "Command and +(Plus)" for Zoom in and "Command And – (Minus)" to Zoom out
How do I Make the Font Bigger on My Mac Email?
The email app also allows users to change end-level customization for font, Fixed Width font During composing new Email, View Email or Email Message List, and Message Font. Also Able to change while typing an Email using the Font Format tool.
Open Mail App on Mac > Click on Preferences..
Click on Font Tab > See all three font types for Change Font style and size by click on the select button.
Or
Change Font Style and size while composing a new email. Click on the Font Format tool and Select the text you want to resize or change it. Apply Different font styles, Sizes, and Colors.
Change font Sizes Within the Fonts Window on Mac
MacOS Support Formation in font size for all types of iWork like Textedit, Pages, Number, and Keynote.
we can use font format within a font tool or From the top Menu.
Open the Document, Click on Formate from the top Mac Menu > Font > Show Font.
Select Font Family, Typeface, and Font size.
Where is the Font Dialog box Launcher in Word for Mac?
The font on Documents like MS office's word has amazing font customization to prepare our document eye caching. if you looking for the Font Dialog box on the word has an extra advantage, and that's we can see a preview of text before start writing content, later, or Business documents.
Open Word on your Mac, Use a Bank document or Use an Existing Word document.
Next, From the top Menu, Format > Font or Use "Command + D" from Keyboard Shortcut.
here's the font dialog box window, Select Font Style, Size, Color & Underline, Effects. and the Advanced Settings for the font is available,
under the Advance tab, Select Character spacing, Advanced Typography, and Preview in last.
Those are cool font settings that we can get only on Microsoft office word on Mac.
How do I increase character spacing in Word for Mac?
Open Word on Mac > From top Menu Font > Format or Select Text then Command + D, Now Go under the Advanced Tab and Adjust Font Spacing from the dropdown [Normal, Expanded & Condensed] or apply custom space with a pixel. See my screen,
How do I Change the Default font in Excel for Mac?
Just like Office Word on Mac, users can customize the Default font format on Excel, Using a different method.
From the top Mac menu, Format > Style > Select "Font" Style Property > Clock on Format.. from a bottom button on the same popup window > Select Font Tab and Change Default font style, by Apply your Custom Font style for the whole Excel file.
How do I increase font size in Mac Finder?
Customization for the Saperate finder window is possible on mac. So we can change the layout or View of Folders in a specific Finder window or On Desktop. Change the font size of the Folder name, Folder icon size, and Grid Spacing. Also, Change the label position.
Right Click on the Finder window and select "Show View Options".
And Change icon size, Grid Spacing, Text size of label in pixel, Label option, and more.
Now, Your Folders look different and more accurately with full details.
That's it.
How Do I Change the Default font in Notes on Mac & MacBook?
Just like other apps on Mac, We can change the Default font size on the Mac notes app. Let's change it from the notes preferences settings.
Open notes app on Mac, From top Mac Menu,> Notes > Preferences.
Then, Check the Default Text size section, and Increase the font size of the note's text in Four more levels.
That's it.
That's it. This setting applied to all saved notes.
How Do I Change the Default font Size on Messages Mac?
Enlarge font size of messages app is more readable and easy to send a message as well on Big screen Mac. Follow the below steps for customizing font size on mac.
Open Messages app on Mac, From top Mac Menu, Messages > Preferences > and Enlarge font size.
That's it. This setting applied to the whole messages app.
Mac users can manage Font Size and Folder size for the finder
That's the common practice to change the font size on mac document app. if you are looking to know more about font customization then comment to me.
How to make menu bar bigger on Mac

?
How to enlarge menu bar on MacBook Pro? If you find Mac App Icons or Mac Menu small in the current scenario, then enlarging Mac Menu takes few seconds. All you have to do is change the Mac Screen resolution to lower, and the Mac menu will look bigger.
Open

Finder

on Mac.

Click on

the Apple

logo and select

System Preferences

.

Select

Displays

.

Make sure

the Display

tab is selected.

There choose

Scaled

next to Resolution.

From the list of available screen resolutions, choose

Low Screen Resolution

.
You can try different screen resolutions until you don't satisfied with the Mac Menu size.