Last Updated on Apr 6, 2021
Sometimes mac users report auto fill and login Website on Safari Browser is slow and Getting spinning wheel every time. also, They have to wait for auto-fills the Online Saved Forms details, Credit card details on Safari Browser. apart from Safari Mac Browser, Mozilla and Google Chrome work normally. The most common problem of Safari did not respond and Mac Become unresponsive every time after macOS Update.
we are happy to help you, submit this Form, if your solution is not covered in this article.
Here's the quick fix to getting back your Mac Safari Browser faster and Fetch auto-saved password from keychain as soon as possible.
Basically, you have to check three things, first of all, Apple Service outage, Sign in again your iCloud account on Mac, and Enable Two-Factor Authentication.
Steps to Fix Safari Spinning Wheel at Passwords to autofill password & Forms
Solution 1:-
The very first is to Check Apple Server Status Page and see the Service Outage from the apple announcement on this page, especially for the iCloud Keychain.
Check the Below Apple server and service status page in the country-wise list, and if there is a signal for under maintenance then you should have to wait to fix and get back to normal [Geen signal]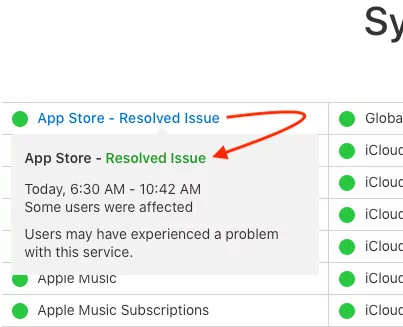 https://www.apple.com/support/systemstatus/
System Status in Canada: https://www.apple.com/ca/support/systemstatus/
System Status in France: https://www.apple.com/fr/support/systemstatus/
System Status in the UK: https://www.apple.com/uk/support/systemstatus/
System Status in India: https://www.apple.com/in/support/systemstatus/
---
Solution 2:-
Second is Your Mac asking for Login or Re-authenticate your iCloud account after a long period of time or After macOS Update.
Something stuck or Re-sync your iCloud data to your Mac from Mac system preferences.
Click on Apple Logo from the top Mac menu. And Click on the System Preferences Option.
Next, Click on Apple ID > Under the Overview section, click on Sign out.
Your Mac will ask to keep Calendars, Keychain, and Contacts Data to Mac, Uncheck Keychain select box and Click on Save a Copy.
Enter Apple ID password to Successfully sign out.
After Wait for Few Seconds, Go back to System Preferences > Sign in.
Re-login with your Same Apple ID and Password.
Enter your Mac login password to access the saved password from your Mac to Safari Browser.
Select the "Merge" option to Sync the Latest data to Your Safari Browser.
Keep Selected Safari and Keychain Sync with Mac under iCloud Preferences on Mac.

That's it.
---
Solution 3:-
3: And the Third is, Apple Highly recommends turning on Two-Factor authentication on your iCloud account. So, Your request is most secure and bypasses the verification process. Finally, get your Request from the iCloud keychain as possible fast and secure.
Go to the Apple logo from top Mac menu > System Preferences > Apple ID > Password & Security > Enable Two-Factor Authentication. That's it.
Still. you are getting any issue, that is related to your iCloud account then you must have to book an appointment at apple genius bar reservation contact apple support Online.
Hope you get to fix the problem, My Safari Spinning Wheel at Passwords autofill or autologin request from the iCloud keychain on MacBook Pro, MacBook Air, iMac, M1 Mac, Mac Mini.