"A perfect solution for WiFi is connected but not Working and Bypass Traffic jam for your request from your location. Some users encountered an error unable to check for Update an error occurred while checking for a software update on iPhone, iPad, or iPod during OTA (Over-the-Air) update. To get current iOS features and a smooth-running iDevice, you must have the latest iOS firmware.
Typically, Apple sends a notification under the settings app, about a new iOS firmware or bug-fixed update. Even though, an update alert badge icon on the app comes late than regular. Here I'm giving you how to check out the firmware upgrade on the iPhone, iPad, iPod manually.
Solved Unable to Check for Update on any iPhone, iPod
On your Network Has a serious issues, Like WiFi is connected but no internet access or poor Network connectivity.
Fix #1: Use VPN to Bypass the Network jam for your Request [Expert Solution]
This error caused the problem with Network jam due to millions of requests going to the Same Apple Server from your location. Because of this kind of problem, Apple's service is too busy and down for a few minutes or seconds. In this situation, your request is going pending in a long queue, Request time out is also a big problem that happens with you!
One of the helpful and interesting solutions is to use a Secure VPN service that's free to use at the moment. So follow the below steps and Get a new Update as quickly as possible after the release of new updates by Apple.
Make sure your iPhone is connected with your Active WiFi only. [Try to play some online music and Video from YouTube]
Open App Store on iPhone/iPad. Search the "TunnelBear VPN" app or click on it to download from App Store.
After download and install a new App on an iOS device, launch it, and register your self with an Email ID and password. Next Verify Email from your Mail inbox. Once you have done.
Go to TunnelBear App and Allow permission to access as you wish and that's the required to use an app on iPhone.
Normally are you on the TunnelBear VPN app screen that shows the single toggle on-screen [Enable to toggle to activate VPN service on iOS device] and your location on Map as well. Find the other location in the United States, Tap on Yellow box to use United States location. Now You switched to the proxy server and you are located in the United States there is a normal traffic jam in the network for your request.
Again, Go to iPhone settings app > General > Software Update > Wait for few seconds and hope you find a new software update to install without Error.
If your device is stuck on checking for Update…for iOS 16 After just a new iOS announcement. then you have to wait for some time because of Too many server requests from millions of devices at the same time. and Try again with a Good Internet connection. In that case, your Device is in a queue.
1. Head to Settings app looks like a Gear icon on your iPhone, iPad or iPod touch home screen.
2. Tap General.
3. Tap on Software Update (under About tab)
Here you can see whether the running Apple iDevice Software is up to date or not. If your iOS is already updated, then you'll get a screen as given above "Your Software is up to date".
For those iOS users who addressed ''Unable to Check for Update iOS on iPhone, iPad'', however, often tapping on Try again. Let's follow us each solved troubleshooting until you resolve your issue.
Fix #2. Make Sure Wi-Fi is enabled with Good signal strength
1→ Go to Settings App
2→ Tap on Wi-Fi and Turn Wi-Fi Off and then again ON.
Wi-Fi is the best remedy to resolve an error. Hence, ensure your iOS device is connected to a strong Wi-Fi network.
If it's not okay, please should try with other Wi-Fi networks to update iOS via OTA. Here's fix iPhone WiFi Won't Work
Fix #3. Restart your iOS device
Get here how to restart the iOS device. After tried reboot even you persist in the same issue, then keep continuing next Clue. To Soft Restart: Press Sleep/Wake or Side button until you see the slide to log off on screen.
Force Restart/ Hard Reset or Reboot iPhone 8 and later all iPhones
Press and Quickly Release Volume Up button,
Press and Quickly Release Volume Down Button,
Press and Hold the Side Button until you see the Apple logo on Screen.
To Start the iPhone, Again press the Side button until the startup Apple logo appears on the screen.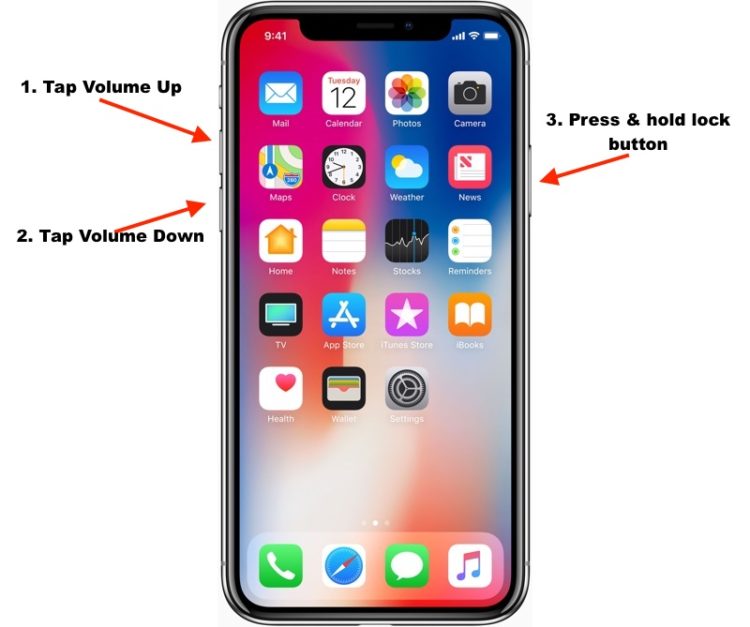 For force restart iPhone 6S and Earlier users:
Press Sleep/Wake + Home button
For force Restart iPhone 7/iPhone 7 Plus users
Press Sleep/Wake + Volume Down button until you see the Apple logo on the screen.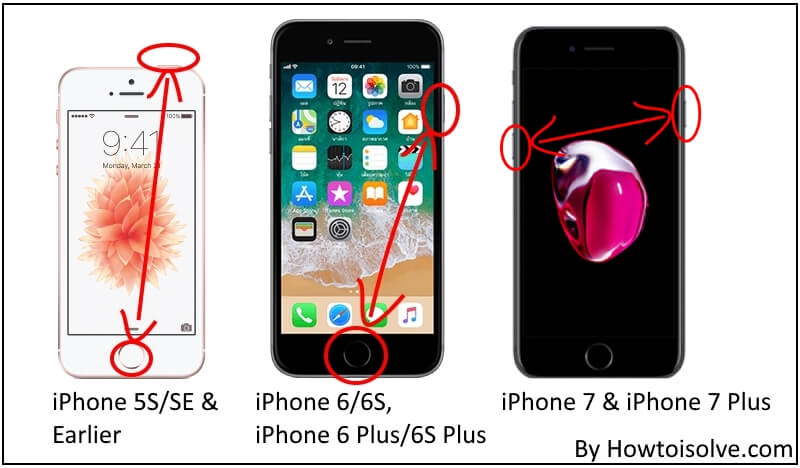 Fix #4. Reset Network Settings on the iOS device
Go to Settings App> Tap General > scroll down the screen to Reset > tap on Reset Network Settings. I hope this found helpful like a charm.
Watch this video to reset network settings and check out What will reset network settings do to my iPhone?
Fix #5. Change your Wi-Fi DNS Settings and check again for the OTA update.
Go to Settings > tap on Wi-Fi > Click on the blue arrow icon next to your connected Wi-Fi network > tap on the "DNS field" and enter the DNS servers 8.8.8.8, 8.8.4.4. (Google's public DNS) and go back for Check Update.
That's it!
Fix #6: Use Finder or iTunes on Mac/PC
Don't Miss: How to Download and Install iOS 15 on your Apple iPhone. This kind of message (An error occurred while checking for a software update) pop-ups, due to heavy traffic on the Apple Server.
So alternatively, you should use Mac/ PC to update your iOS device via Finder/iTunes, instead of OTA (iOS Over-the-Air update).
Note: macOS High Sierra or Later macOS users can use Finder instead of iTunes for Software Update and Earlier macOS and Windows Users can use iTunes. Use the Third Option on Finder Mac after Connecting your iPhone to Mac Using Lightning cable.
Fix #7: Not Enough Space
Your iPhone has not enough space to install a new Software Update that might be Around 1 GB to 3 GB. So you can check Available free space from your iPhone settings, Settings app > General > About > Available.
Free Up Space by Removing Large media file or Offload/Uninstall Apps: Settings app > General > iPhone Storage > Here are the quick options to Manage Storage and Delete unused app or Videos from Photos option.
Useful –Insufficient storage in iPhone, iOS 15 FAQ: Quick Solution before going out, leave your reply in the comments, and tell others what way fix unable to check for an update on iPhone.
You can also add us to your circle of the Like on Facebook Page, and follow us on Twitter to keep yourself updated."