🗓️
November 28, 2023
By ✍️
Jaysukh patel
Airpods are smashing the music world because they are compatible with all Apple Devices (iPhone, iPad, iPod Touch, iMac/ Macbook, and Apple TV). Apple Headphone is redesigned and it will become wireless, More functional, and responsive to use on different Bluetooth-enabled devices. We can easily listen to music, Receive calls, and Make a call in clear/ pure sound. People are affected by Airpods not connecting, or Audio cut anytime, and stuttering.
I found the online solution from the tech community and forum they expressed story in below, that all have a maximum chance to fix your problem or troubleshoot it
iOS 12 or Later: Use Live Listen with AirPods.
Troubleshooting guide on Airpods not connecting
Unpair and Forgot
On iOS: Go to the Settings App > Bluetooth > Tap on (i) near to your last AirPods connection > Forget This Device.
On Mac: Click on Top Apple Menu > System Preferences > Bluetooth
Now at the same time, Reset your Airpods (Open Airpods cap only, Press and Hold Back White button until White light will blink), Now your Airpods will appear on your Mac's Bluetooth Preference. Now Click on connect button on mac and Set the Audio device as an Airpods from the Top Apple menu (Speaker icon).
Unpair Airpods from all apple devices connected with the same network
Turn off all Apple Devices and turn them on again,
Then, first, turn on a primary device (Mac) and try to plug it,
Keep distance near between Airpods and Device
In my personal experience, Bluetooth devices should be near less than 4 meters.
Check Charging in Percentage
Wireless Airpods are rechargeable, so we need to recharge on usage. After a long time note is used then first check Airpods battery on your iOS device (it Will be shown in the notification center).
Are you not happy with Airpods sound quality? And doesn't fit in your usage then try Airpods alternatives.
Reset Network Settings
Reset network settings will erase and refresh all connections, Auto-fix all the problems related to Wi-Fi, Bluetooth as well, Reset Network Settings.
Go to Settings App > General > Scroll the screen all the way choose Transfer Or Reset iPhone > Tap Reset > Reset Network Settings >Confirm Reset Network Settings.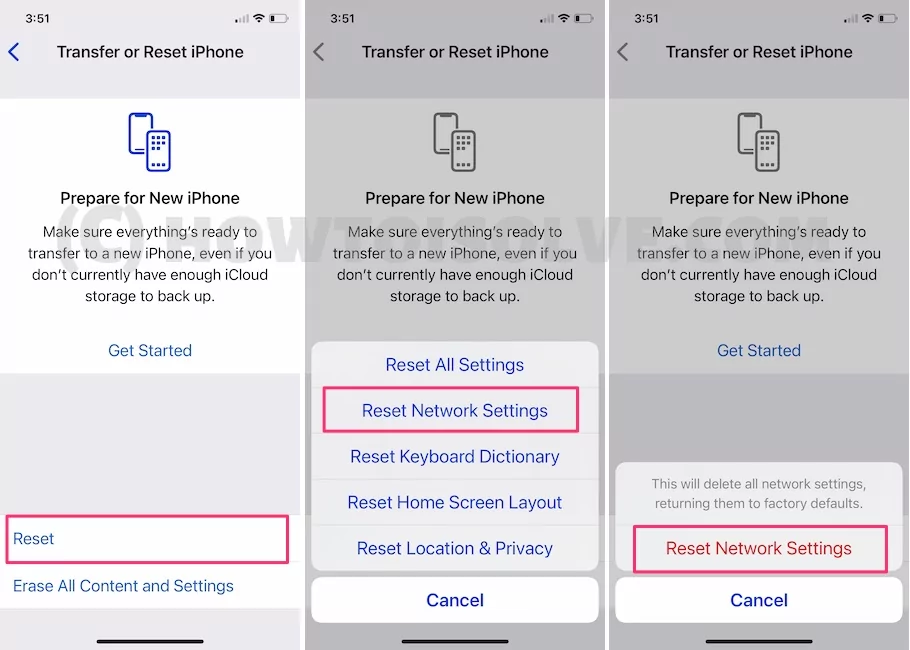 Keep updated Device
Check any new update available on iOS or Mac.
iOS: Settings App > General > Software Update
Mac: Apple Menu > System Preference > Software Update.
Connect AirPods From Mac Bluetooth Preferences
If your mac isn't detecting & connecting with AirPods after, While you are reset the AirPods or Keep airpod near to mac. In this case, Connect it manually under the Bluetooth Preferences on Mac, Follow the steps below and try to connect,
Once reset AirPods, and Now Airpods is ready to pair with Mac,
Go to the Apple Logo > System Settings > Bluetooth > Click on AirPods's Connect Option, Wait for a Few seconds until your AirPods show Connected.
Now, AirPods is connected. That's it.
Still, are you facing any connectivity issues, then try after cleaning up Both Left & Right AirPods, and AirPods Charging cases as well.
I hope, You would also like to follow Airpods how-to tricks.
Share your help and story that you fixed own yourself and are happy to help others in Airpods not connecting issue.