The microphone is a physical component of the iOS device that we can access for the specific apps with privacy rights under the iOS settings. Here I covered detailed guide as alternate ways we can Enable or Turn off microphone access on Facebook, Messenger, Skype, WhatsApp, Instagram, Snapchat, YouTube and many others.
These tips are also helpful in sending mute video in Facebook messenger or post video on the post.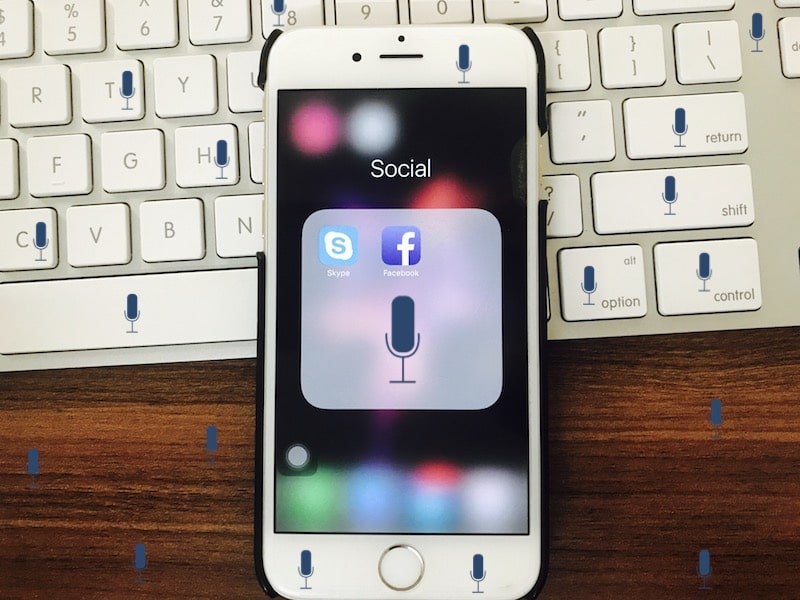 Pros and cons of microphone access in iOS app
The Same way we can Enable/ Disable Camera access for the app.
For the Facebook users on the iOS device, Settings are different for the Facebook app and Facebook Messenger app.
Live Facebook Video, use the microphone for record audio so it must be enabled. We can't record the only video for live video.
Otherwise, it will not start.
Share Video in the post, if the microphone is disabled, then audio will not add to post the video.
Send video in Facebook Massager message: Once you disable microphone, You can send Video message on Messenger app without audio.
Voice Message in Messenger: Also Microphone icon near to send text Message box grayed out, On longer press and hold it, you will get popup message for enable microphone access for messenger app from settings.
Also, Facebook Messenger app doesn't work for Audio or Video call by disabling microphone only.
Steps to Enable or Turn off microphone for Facebook, Skype on iPhone, iPad
Manage all apps for the microphone at once from Settings
Step 1: Go to the Settings app on iPhone/ iPad.
Step 2: Next, Scroll down and Tap on Privacy.
Step 3: Now, Find microphone options and tap on it.
Step 4: Disable one by one for the particular app, for that you want to disable it. Settings will automatically save.
This is an easy process for Turn off or on microphone access by the app on iPhone or iPad.
2nd way to Turn off microphone access on an app
#1: Go to the Settings app on iPhone, iPad
#2: Scroll Down to the Screen, Find all installed app in a full list. Find app alphabetically shortlisted.
Here, See the Facebook in popular social app list.
Tap on Facebook, Then go to the Settings > Disable Microphone toggle.
Reverse the above steps (Enable microphone toggle) help to fix your problem microphone not working for FB or Skype app.
Above are the alternate option for using Facebook microphone settings on iPhone, iPad or iPod touch. Now decision in your hand on allowing or Disallow Facebook microphone Access while you use the app or send or post the video.