🗓️
December 4, 2023
By ✍️
Jaysukh patel
A great feature of AirDrop makes a wireless path to share content between nearby people with Apple devices. It can quickly transfer content such as Photos, Videos, locations, and more. Whether AirDrop is a pretty feature, but sometimes it also does bad behavior, mainly After upgrading Mac OS and iOS. There are numerous users having problems with AirDrop not working on MacBook Pro and Mac after the update.
It neither works between iMac to iPhone macOS Ventura/Sonoma or other macOS and iOS 17 or earlier. If you're one of AirDrop not working, then we offer you potential troubleshooting steps. Before starting the following steps at least, you need to know everything about which Apple device supports AirDrop.
Read More: How to fix Airdrop missing on iPhone.
AirDrop Not Working on MacBook Pro, Mac Sonoma to iOS 17
AirDrop Supported Mac Models
Before using AirDrop, make sure your MacBook or Mac belongs to the list of AirDrop Compatible devices.
MacBook Pro (Late 2008) or newer, except the MacBook Pro (17-inch, Late 2008)
MacBook Air (Late 2010) or newer
MacBook (Late 2008) or newer, excluding the white MacBook (Late 2008)
iMac (Early 2009) or newer
Mac Mini (Mid 2010) or newer
Mac Pro (Early 2009 with AirPort Extreme card or Mid 2010)
AirDrop Supported iOS device
Alternatively, if you're AirDrop-ing files to iPhone, iPad, or iPod Touch, the following requirements must be met.
iOS device updated to iOS 7 or later.
Have Lightning Port.
Airdrop does work with turn-on Wi-Fi and Bluetooth. Check out your Mac Wi-Fi (internet connection), and Bluetooth is in enabled mode. In Addition, AirDrop turns on automatically when Bluetooth and Wi-Fi are on. To Share content by AirDrop, you need AirDrop On at both sides Sender and receiver.
AirDrop File Transfer Stuck on Converting
Solution 1: Restart the iOS & Mac
With Doing Restart your Mac or iOS with reset airdrop Mac. To Force Reset AirDrop, Go with Reset NVRAM/PRAM on Intel Mac, But On M1, M2 (Apple Silicon) Mac, Restart Your Mac.
Nearby iOS device doesn't appear in AirDrop Finder, then restart the iOS device (iPad or iPhone).
For iPhone 8 or later:
Press and quickly release the Volume Up button.
Press and quickly release the Volume Down button.
Press and hold the Power button until the Apple logo appears on the screen.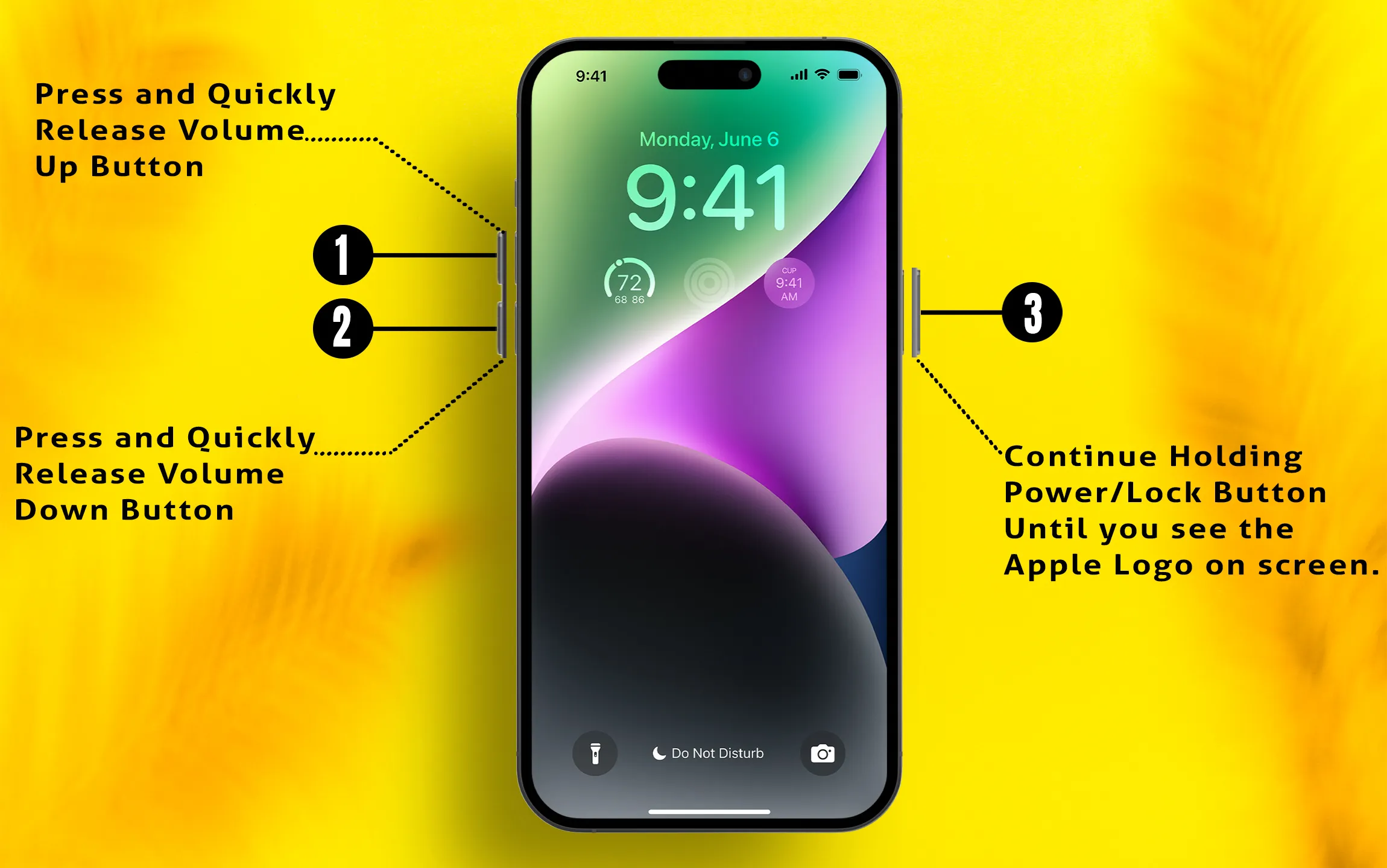 For iPhone 7/7 Plus:
Press and hold the Volume Down button and Side button until the Apple logo displays on the screen.
For iPhone 6S or earlier,
Press and hold the Sleep/Wake button and Home button until you see the Apple logo on the screen.
To Restart MacBook, Mac,
Click on the Apple logo > Restart.
Solution 2: Make sure both devices are connected to the Same Wi-Fi & Bluetooth is enabled
This is the basic rule to use the AirDrop among Apple Devices, but if you are a newbie to Apple products, you might not be aware of this. Also, in some cases where there is more than one Wi-Fi network, our Mac and iPhone automatically switch to a strong network connection. Make sure your Mac and other Apple devices are connected to a similar Wi-Fi network.
Select AirDrop for Everyone on iPhone (Left Screen) and Mac (Right Screen).
Also, turn on the Bluetooth on Mac and iPhone.
On MacOS Ventura:-
1. Click Apple Logo and select System Settings… on Mac.
2. Select the General Tab and click the Airdrop & Handoff settings.
3. Click on Airdrop, then select Everyone on Mac.
AirDrop lets you share instantly with people nearby. You can be discoverable in AirDrop to receive from everyone or only people in your contacts.
Solution 3: Check AirDrop Visibility Settings
If you can't find the Mac in the AirDrop discoverable devices list on other Apple devices, then make sure the AirDrop Visibility Settings for your MacBook are set to Everyone. With this, all the other devices will be able to find the Mac within range.
Launch the Finder and open AirDrop from the finder sidebar. [is airdrop not showing in Finder sidebar, add to Favourites.].
Solution 4: Update Mac & iOS
Think of a case; running the MacBook on macOS Mojave and using AirDrop on iPhone updated to the latest iOS 14 or later, what will happen? The outdated software of the Mac will create compatibility issues between iOS and macOS, and certain default functionalities will stop working.
Before you end up with any other problem, update the Mac.
1. Click on the Apple logo and select System Settings… on Mac.
2. Select the General Tab and click the Software Update.
3. Checking for updates… system settings… on Mac.
For Earlier macOS, open the Mac App Store, click on the Update tab, and then Update All.
Update iOS device, open Settings app on iPhone, iPad > General > Software Update.
Solution 5: Turn Off Do Not Disturb or Focus
It's evident that while Do Not Disturb is enabled, Mac and iPhone won't let you use the AirDrop. Even if you try to send or receive files on a Mac or iOS device, it'll stay invisible and, of course, undiscoverable.
For MacOS Big Sur or later, open the Control Center on Mac and disable Do Not Disturb. If there is a Problem with Focus, then first Turn off Focus on the Mac and try again.
For other macOS Models, click on the Notification Center on the Mac and toggle off DND.
Likewise, on iOS devices, turn off DND from the Control Center.
Solution 6: Reset Bluetooth Connections
Reset Bluetooth Connection refers to deleting the cache files of the Bluetooth stored on the Mac. These files make Bluetooth connections and let you transfer and receive the files over Bluetooth. Since AirDrop uses Bluetooth too, it's worth a shot to delete the cache files of the Bluetooth.
Launch Finder.
Click Go > Go to folder (on the top menu bar).
Type the path: /Library/Preferences/
Locate the 'com.apple.Bluetooth.plist' file and drag it to Trash.
Solution 7: Reset AirDrop on Mac – Reset NVRAM/PRAM
For M1 Mac: It doesn't support Reset NVRAM/PRAM. Simply Restart your Mac [Apple logo > Restart]. If you don't know, here's how to know M1 Mac or Intel.
For Intel Mac: Turn off the Mac, and press the Power button to turn it on. Immediately hold the Option + Command + P + R (for at least 20 seconds) until you hear the second startup chime on the Mac.
Follow the next solution if AirDrop is not working or Disconnecting, But Keep in mind that, Reinstall macOS [Without Data lost] also helps to fix the AirDrop issue by Resetting all the Mac settings.
Solution 8: Airdrop Declined on Mac Automatically
Make disable Block all incoming communications inside the firewall
If you wanna use AirDrop on your Mac to Mac or Mac to iOS 9.2 or later, then you need to turn off ''Block all incoming communications'' in the firewall. To check that, follow the below steps. Please Note: To make changes, Admin authentication must require Meanwhile the process.
For macOS Ventura, Sonoma & later
Step 1: Go to the Apple Logo from the top menu System Settings.
Step 2: Select Network right side Firewall.
Step 3: if the Firewall is enabled, then Click on Options.
Step 4: Disable the 'Block all incoming connections' toggle. That's it.
Steps for Older macOS
Go to Apple Logo Menu → System Presence → Security & Privacy → Select Firewall → Firewall Options … → Uncheck the option Block all incoming communications → Now Click on OK
You're done.
Airdrop Not Showing up in Finder
Mainly, there are two reasons your Mac's Finder sidebar won't see the AirDrop option. First, the AirDrop restrictions are enabled from screen time on iOS devices, and second is hidden on Mac from finder preferences settings. Let's check both the settings and fix them.
If you are new on Mac or Suddenly Can't Find AirDrop on the Mac Finder sidebar, follow these steps and the Get Back AirDrop option on the Finder sidebar.
Open Finder on Mac From the top Mac menu Settings option.
Select the Sidebar Tab from the top and Enable the Checkbox for Airdrop to see on your Mac finder sidebar.
Also, we can re-arrange the AirDrop option under the Favourites section on the Finder sidebar.
That's it.
Read more; Fix AirDrop Not Showing up on Mac or AirDrop Preferences.
Mac is Not Receiving Files on Airdrop From iPhone/iPad
Enable AirDrop "Receiving on" from the iPhone settings app,
iPhone not finding Mac airdrop or not sending to Mac:
1. Open the Apple logo click System Settings… on Mac.
2. Select the Screen Time top button Content & Privacy.
3. Enable toggle Content & Privacy select the App Restrictions on mac.
4. Turn on Allow Airdrop and choose the Done button on Mac.
And Try again.
Hope you can see your Mac AirDrop name on another Apple Device. Even still, if the AirDrop not working on Mac, then you should try to give an alternative.
🗣 Also Read:- Ger more 14 Tips – AirDrop not working on iPhone, iPad, Mac.
That's it. Now try again to share content on Mac via AirDrop. Hopefully, your problem of AirDrop not working on Mac with any macOS Version will be solved.
Still the issue is not fixed yet, then contact Apple support or Contact Via Chat, Email, or Phone to Apple Genius Bar support.