🗓️
November 22, 2023
By ✍️
Jaysukh patel
Discovering a smart way to fix Airdrop missing on iPhone or iPad and Mac, then read here a step-by-step guide to solve it. We all know that Airdrop has become an essential feature of the Apple device when you're using the Control Center. You know well Airdrop is important because, using it, you can share content, likely photos, videos, locations, websites, and more with people nearby with Apple devices.
If you feel that the Airdrop icon disappears after upgrading to iOS or Mac OS X, then you should check if your device is compatible with Airdrop. Both people must have the latest iOS or Mac with the latest macOS Big Sur or earlier & Later if the people want to use Airdrop for content-sharing purposes. As well as the need to turn on Bluetooth and Wi-Fi both. The main issue is no option for a control center on iPhone or iPad, and Airdrop missing on iPhone or other models. Then follow under described other instructions and do resolve.
"Airdrop Receiving off" graded out or not accessible on finger touch from the control center (Locked on Unlocked screen). So Don't use Airdrop with Another iPhone or Mac, Sometimes it's behaviorist like missing.
[Get Free Solutions: Fix AirDrop Not Working]
An alternate option to fix Airdrop Missing on iPhone
Without Airdrop, you lose wireless file-sharing options from your iPhone, iPad, or iPod Touch and Mac device too. So, learn the guide below on fixing if Airdrop is missing on iPhone and iPad.
We're sharing here. Airdrop is missing on (iPhone 15, iPhone 14, iPhone XS Max, iPhone XR, iPhone XS, iPhone 8/8 Plus, iPhone X, iPhone 7/ 7 Plus, iPhone 6, iPhone 5S, iPad Air, and iPad Mini & MacBook, iMac) cause many users are reporting that No Airdrop icon appears in control center when they are trying to share content using Airdrop.
Fix 1: AirDrop Grayed Out & Disabled and Unable to Access or Activate
Ensure that the Airdrop restriction is not Turned ON if enabled, then turned off and disabled.
Solution 1: Remove Airdrop Restrictions
| | |
| --- | --- |
| On iPhone | Launch Settings app > Screen Time > Content & Privacy > Allowed Apps > Enable AirDrop. That's it. |
| On Mac | Go to the Apple Logo from the top menu > System Settings > Screen Time > Content & Privacy > App Restrictions > Enable AirDrop > Done. |
On iPhone –
Step 1: Open Settings App – Find and tap on Screen Time.
Step 2: Next, tap on Content & Privacy Restrictions > Tap on Allowed Apps. Enter your Screen Time Passcode (forgot screen time passcode) > Turn toggle Green/On next to the AirDrop.
On Mac –
Step 1: Go to the Apple Logo from the top menu > System Settings.
Step 2: Select Screen Time from the left side > Content & Privacy.
Step 3: Select App Restrictions.
Step 4: Enter your Mac Screen Time Passcode > Enable Airdrop Toggle > Done.
So now you can enable AirDrop using Control Center and Settings App. – Ways to Turn on Airdrop on iPhone.
That's it. Hopefully, you'll appear Airdrop in Control Center. After doing this notwithstanding, you show up at Airdrop, then go to follow the second way.
Also, Read – How to Turn On AirDrop in iOS on iPhone/ iPad [New Method]
Best Solution if impossible to access the Control Center on iPhone or iPad
Other Workarounds in sequence are,
Step 1: sign out of apple id and sign back in (For Mac  Logo > System Settings > Apple ID profile name > Scroll & Sign out).
Step 2: Turn back your wifi and bluetooth on both of your devices (use Control Center on Mac and iPad).
Step 3: Set AirDrop. Allow me to be discovered: "Everyone" on both devices (Click on Airdrop under the control center and Enable for Everyone for 10 Minutes).
Step 4: After doing all these and if you have a problem getting your AirDrop into working shape, click the Apple logo > Press Option key to See 'System Report' > WiFi. There, search for the country code. If you see X2 or X0, AirDrop will not work.
Then you will have to check your wifi and change the origin i.e. my origin is in the USA, and my country code is US.
Solution 2: Restart Your Device
if you can't show up or access Control Center on iPhone or iPad with the latest iOS, you should reboot your iDevice once and then recheck it. This ideal way if Airdrop missing on iPhone or iPad.
If your changes don't show on the settings, reboot your Device to help if something is stuck. Follow the below 3 steps given in the screen.
For iPhone,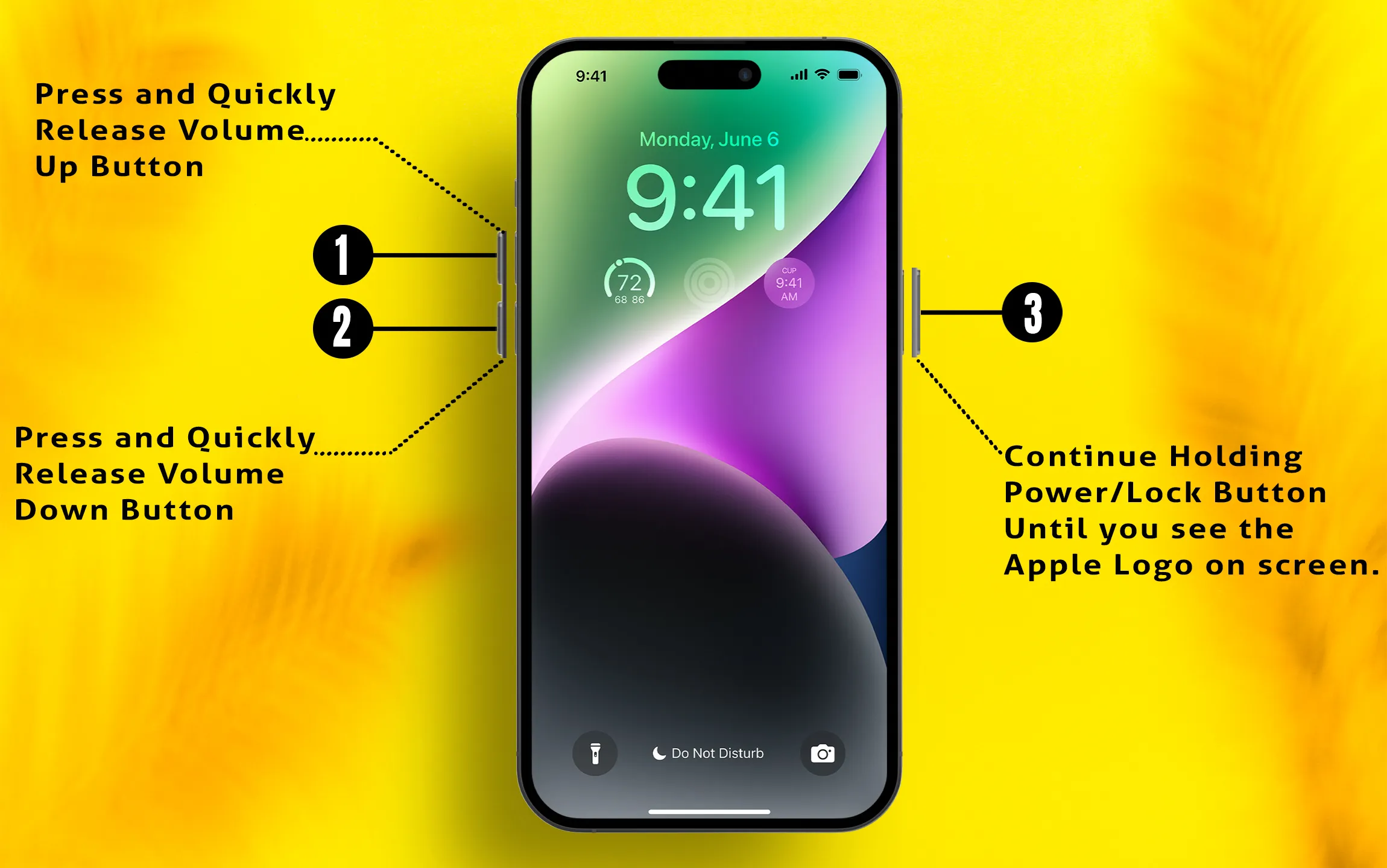 For Mac: Apple Logo > Restart.
Watch the video to reboot the hard iPhone
More: you can learn here how to reboot the iPhone and iPad.
Solution 3: How to Enable AirDrop on iPhone and Mac
AirDrop is always in the new iOS control center, We can not customize it. Press and Hold on to the Square box under the control center, Expandable View will see the AirDrop icon. Select "Receiving Off", "Contacts Only," and "Everyone".
See this: AirDrop Not Working on iPhone, iPad.
Let us know which solution has been worked perfectly for you, for the above given solved the ways Airdrop missing on iPhone or iPad Air/ iPad Mini.