🗓️
August 8, 2023
By ✍️
Jaysukh patel
Here's Fix Allow Access to Camera, microphone, Photos missing on iPhone Apps like social media apps TikTok, snapchat, Instagram, Facebook, and Scan & Payment app like Google Pay, Venmo, Square Cash, Zelle, Facebook Messenger, Paytm, Phonepe after iOS Update. With Error messages like "Camera Access is turned off" on iPhone.
Controlling and keeping an eye on Privacy access to the apps is a must, besides, in previous iOS versions, it was difficult to track the apps and permissions you've granted. Concerning the most important function, which is the camera, we have prepared this article, to fix the Allow Access to Camera Not Found on iPhone Apps. Unless you give access to use Camera, it is fairly impossible to use the camera on an app. Looking at this scenario, I'll show you how to bring back the camera access option and start using the camera.
First, you should check the settings and verify if Allow Access to Camera is missing. There are two ways to manage the camera permissions on iPhone. So go through it. If it didn't work, try the troubleshooting below to fix it.
Allow Access to Camera setting Not Showing on iPhone
Solution #1: Allow Camera Access on your Phone
Usually, when we download any app, which needs Camera Access, a pop-up will ask you to Allow Camera Access when you open the app for the first time. However, if you Dont Allow it, that prompt will never appear; so you'll have to manage the camera permission for that app manually.
iOS lets you manage Camera Permissions in two ways, go through both of them and check if Camera Access Not Found on your iPhone is fixed or not.
Solution #2: From the iPhone Privacy Settings
Here are the alternative options where you can access and control the permissions.
Step #1. Go to Settings.
Step #2 Scroll the screen to tap on Privacy & Security.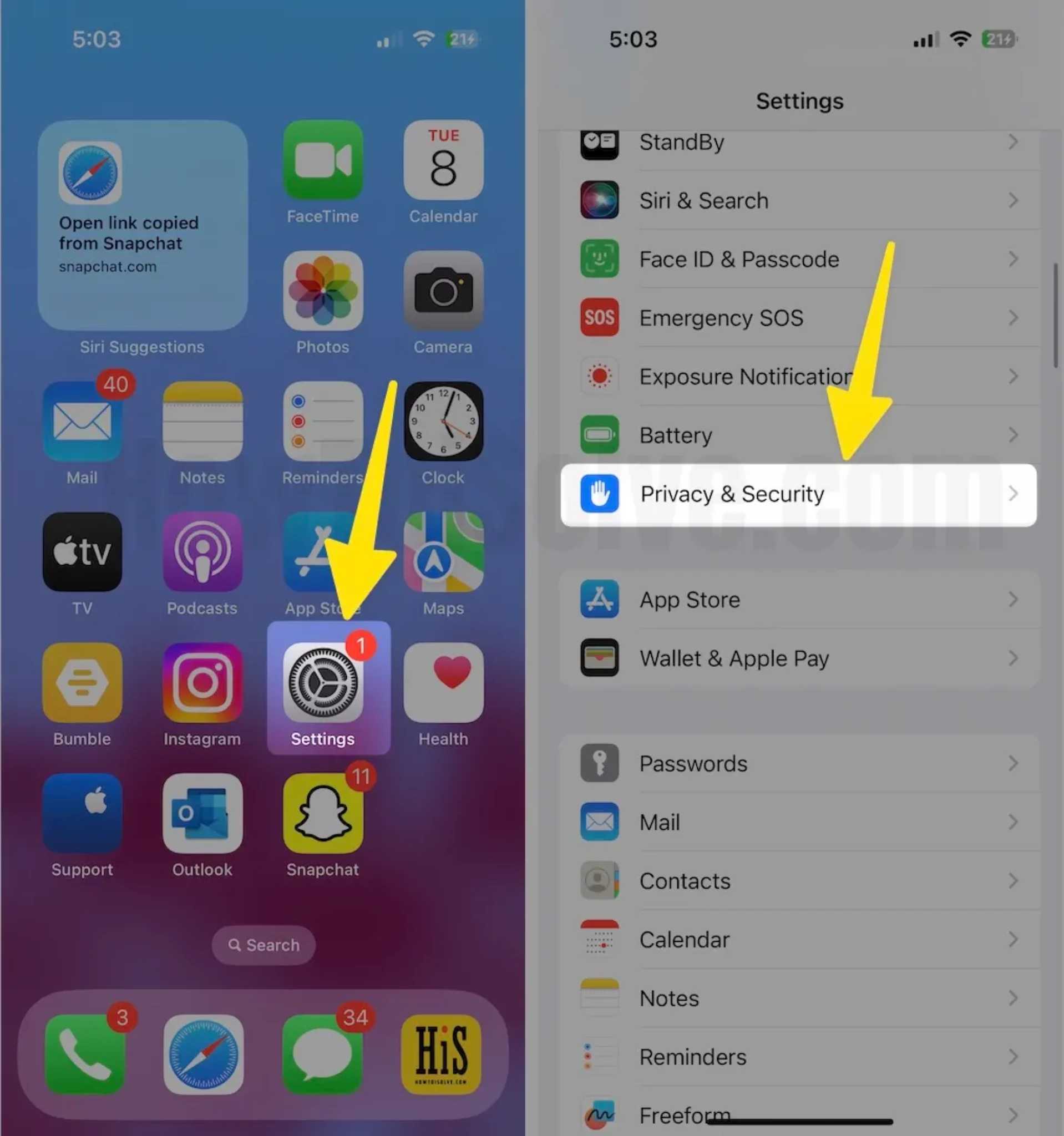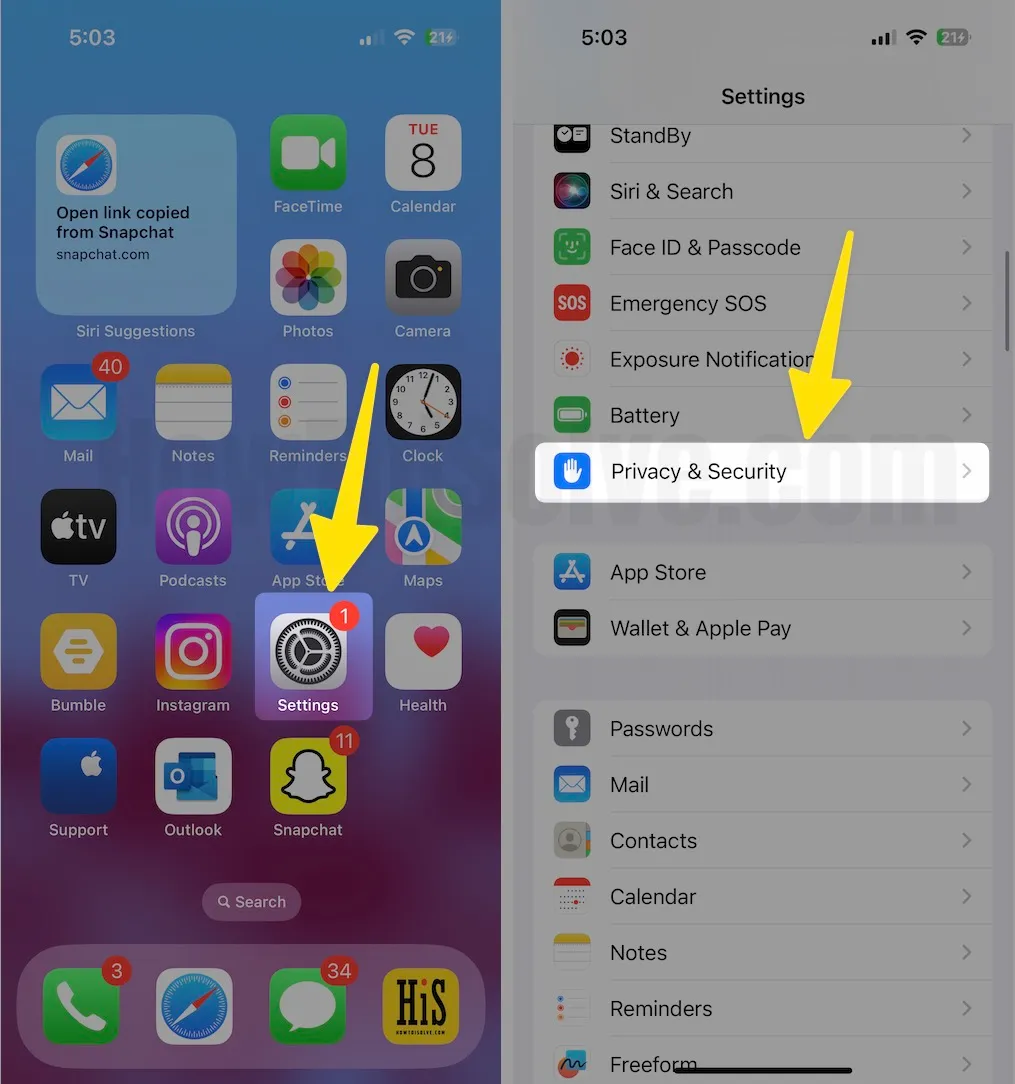 Step #3. Next, tapping Camera.
Step #4. On this camera setting page, you can see various apps that have requested access to the camera. Please Turn on the toggle to the right side for a specific app. For instance, enable the camera next to Instagram to access your iPhone camera in the insta App.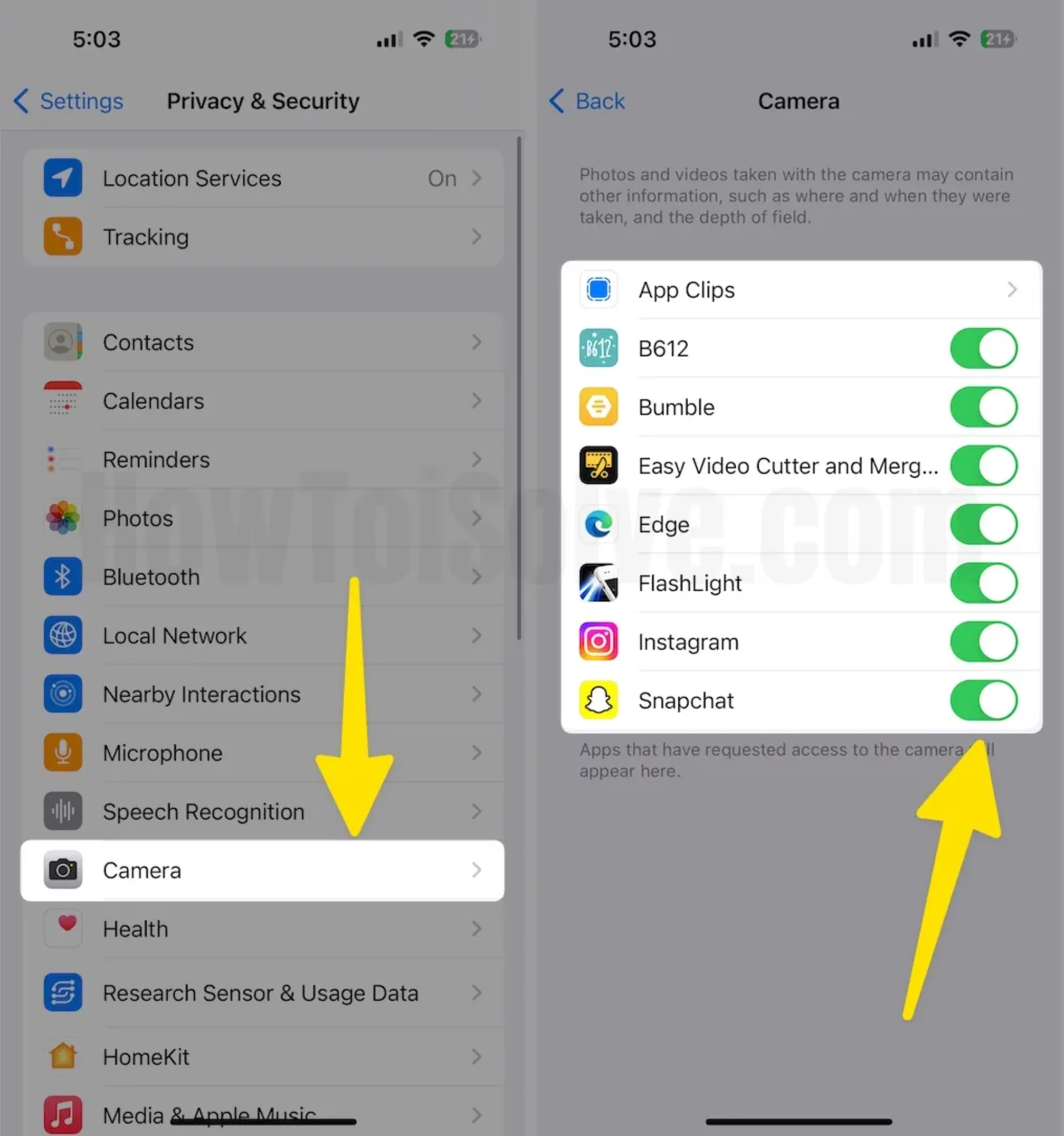 This is how Camera Permissions on iPhones can be managed. Still, Allow Access to the Camera not found on the iPhone, then check out basic solutions to fix the problem.
Solution #3: Allow camera access From the specific App setting
Alternatively, you can enable Camera settings for a specific app within an App section. You can easily manage all the permissions, including Camera, Microphone, etc. This feature comes in handy when you don't want to let the app use a microphone or camera.
Go to the Settings app on iPhone
Scroll to the last and see the list of installed apps like Snapchat, Instagram, Tiktok
Select App Name and See the Camera toggle settings. Enable it means Green switch.
If the Camera Toggle is grayed out or missing, follow the next solutions like Removing restrictions or reinstalling the app to get back all app settings like earlier.
Solution #4: Check Screen Time Restriction for Camera App Access
Screen Time restriction is always the best privacy for iPhone, iPad, and Mac users. But sometimes, misconfiguration with Screen Time stopped important functionality on devices like camera not accessible with any app on iPhone because of Camera restrictions is on. Follow the below steps and Check if the Camera restrictions is turned off.
Step #1. Open the Settings app on your iPhone.
Step #2. Scroll the screen to tap on the Screen Time option.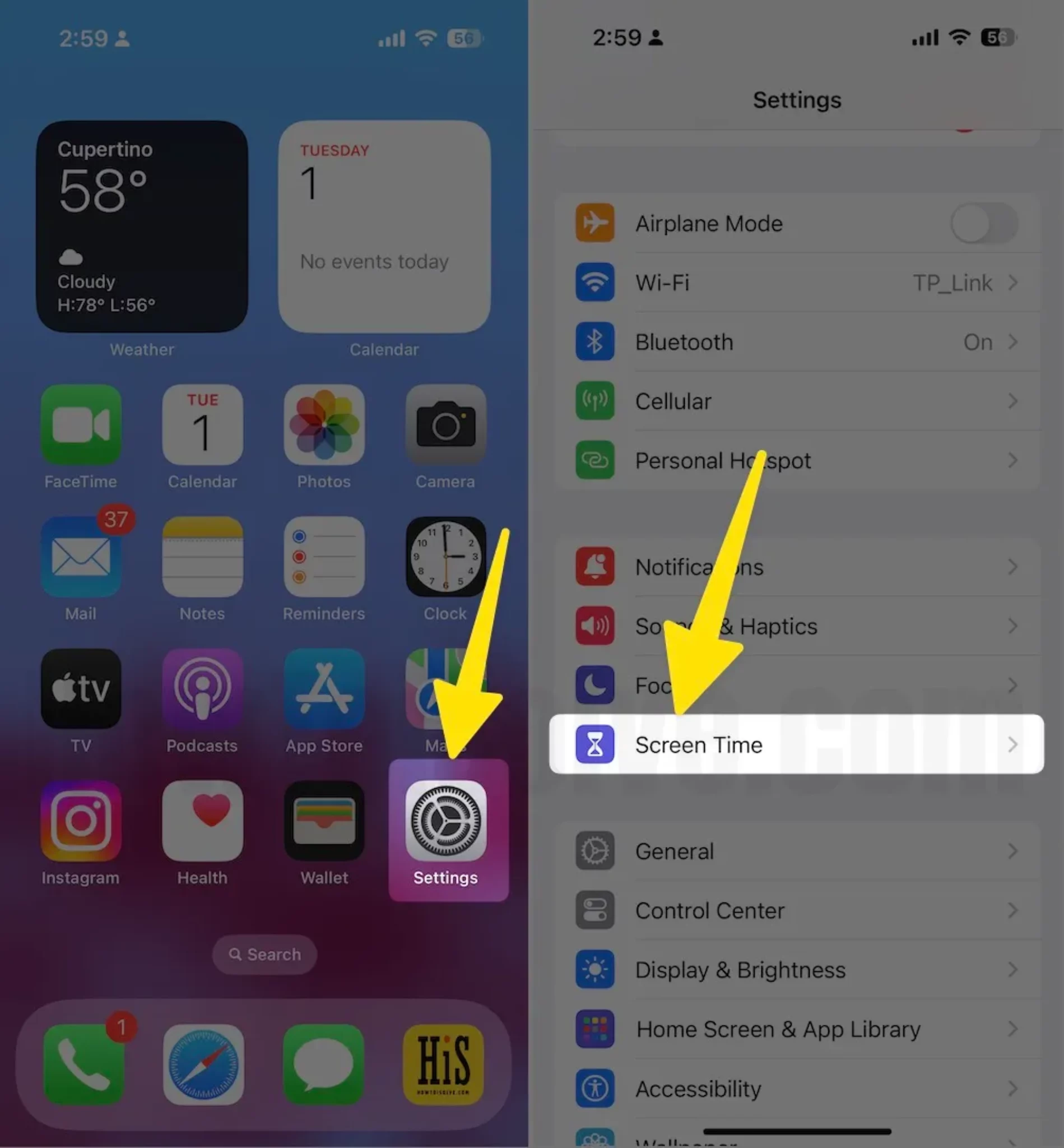 Step #3. Next, Click on Content & Privacy Restrictions.
Step #4. Tap the Allowed apps option.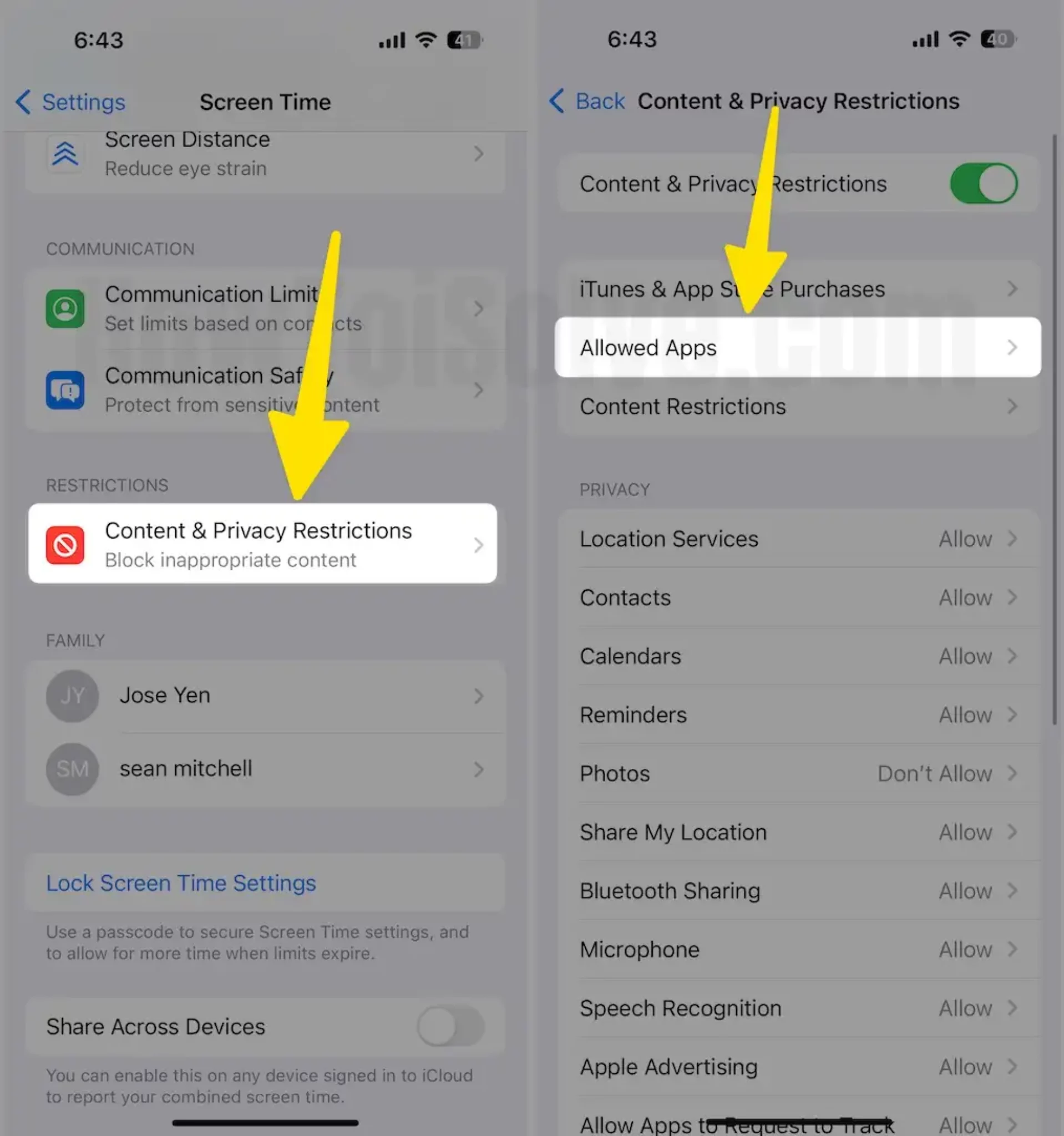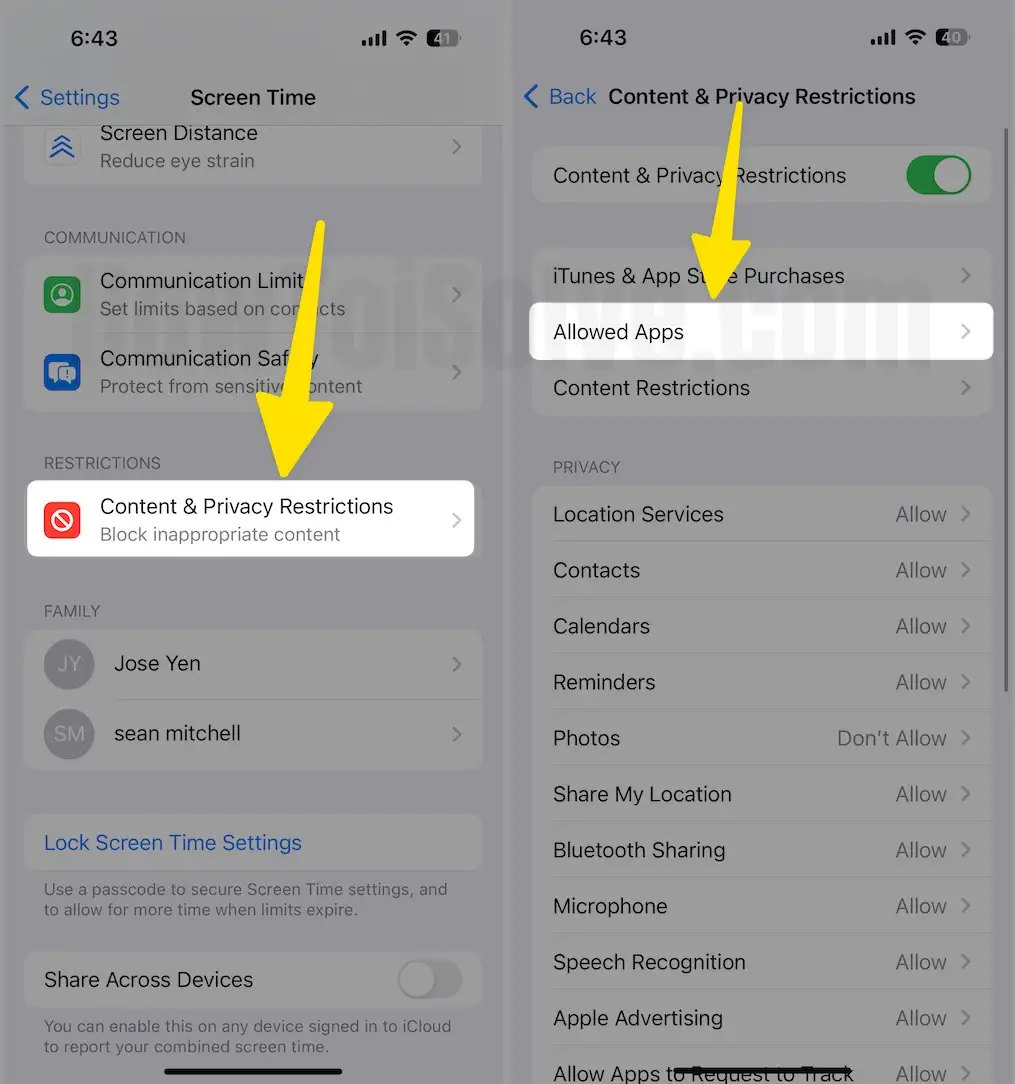 Step #5. Please turn the Camera toggle to the right side.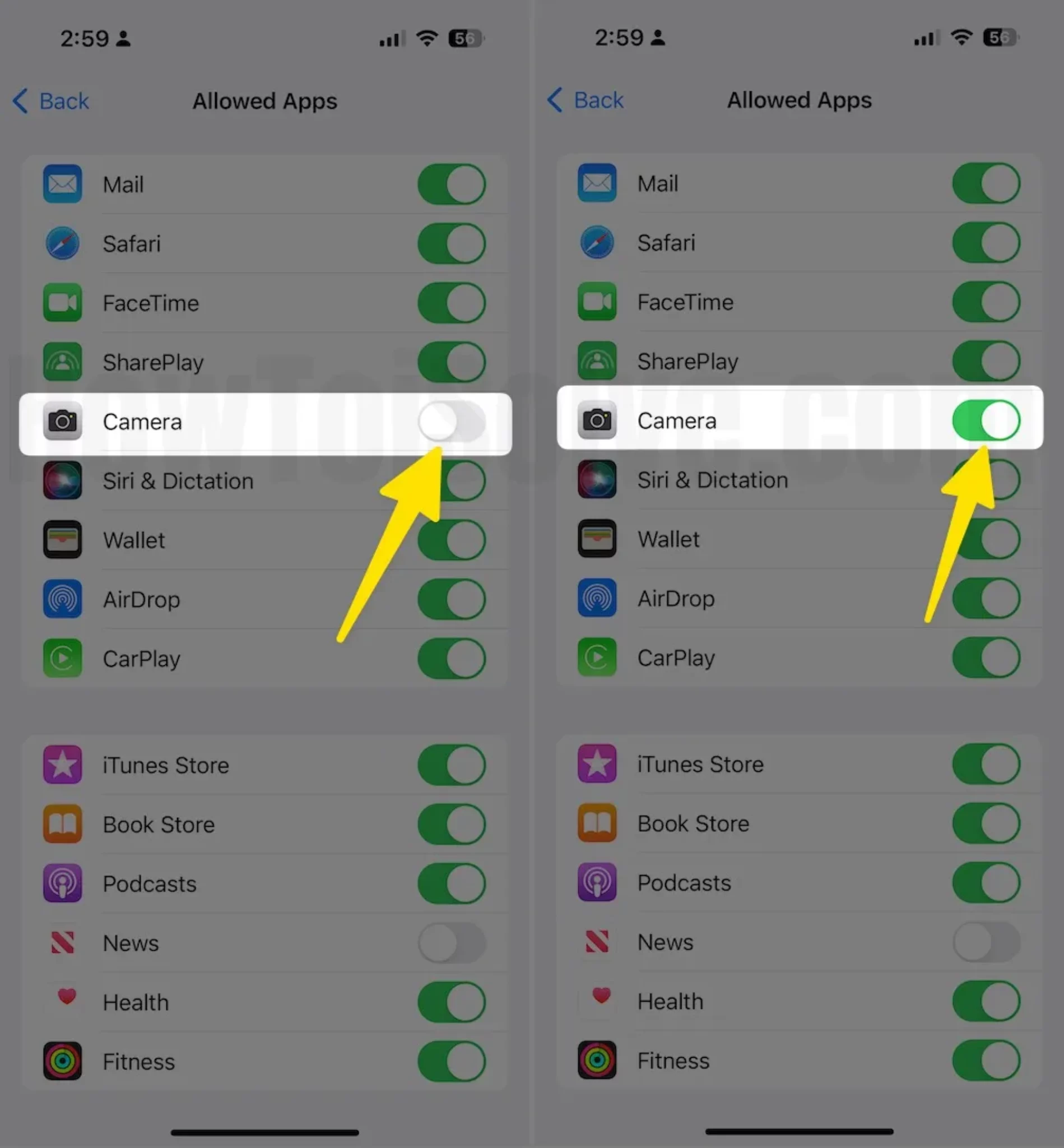 Also, Try another fix. If the solution is not helpful.
Solution #5: Check your Internet connection
if you won't able to scan or use a Camera for some online payment applications, then you have to check the below Solutions,
A) Ensure your iPhone is connected to the internet via mobile or cellular data or WiFi.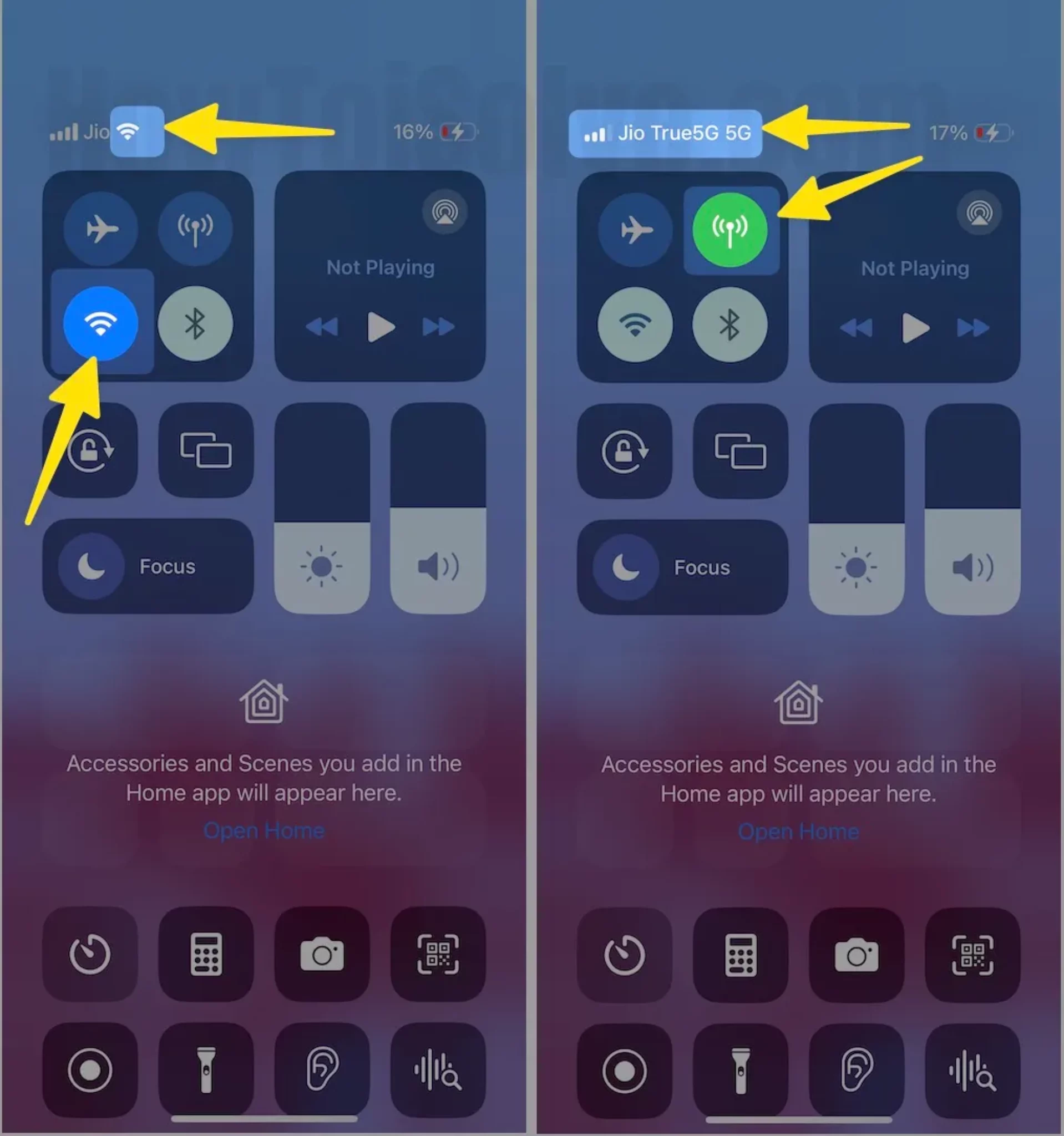 B) Please Force close an app and Re-launch.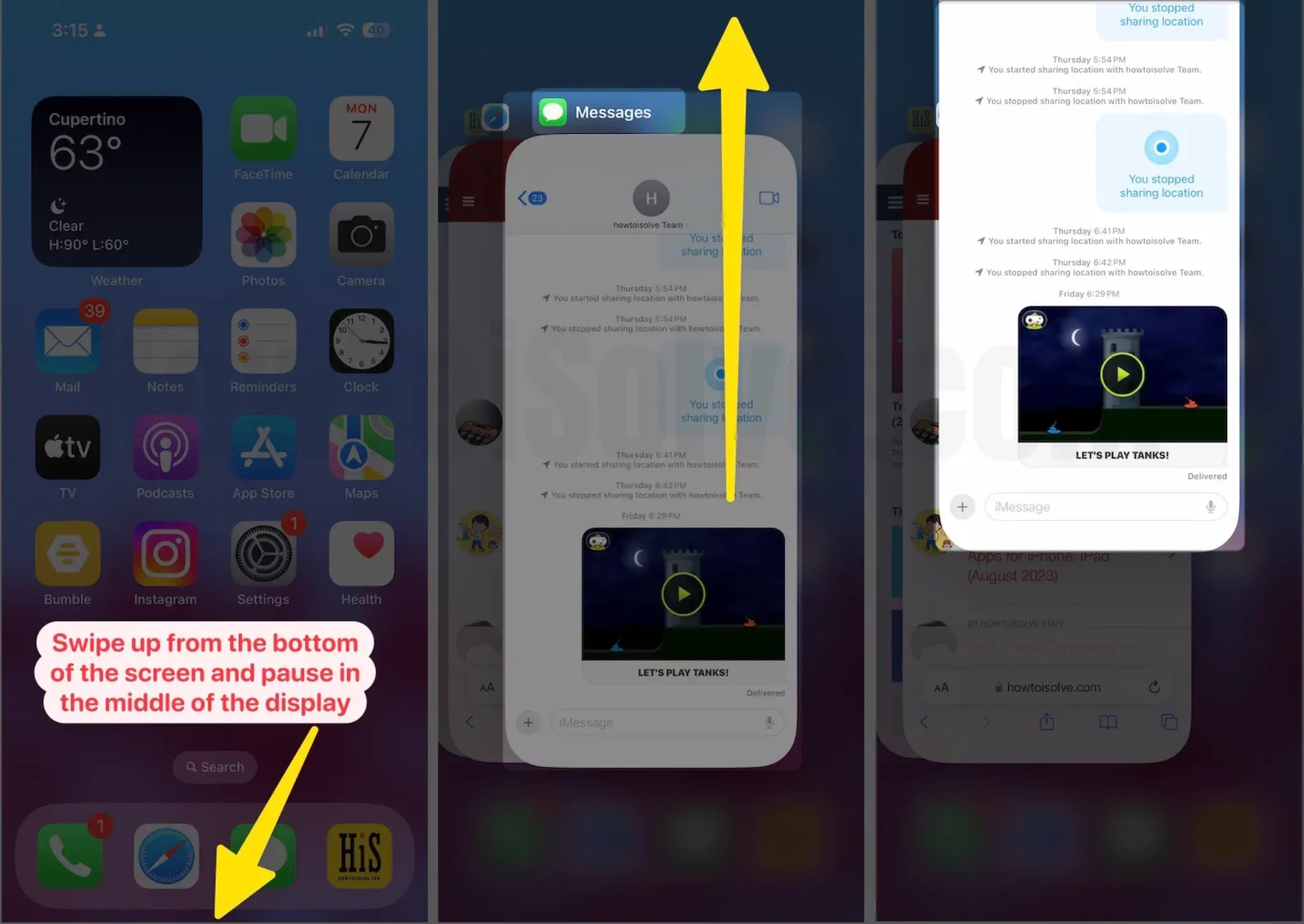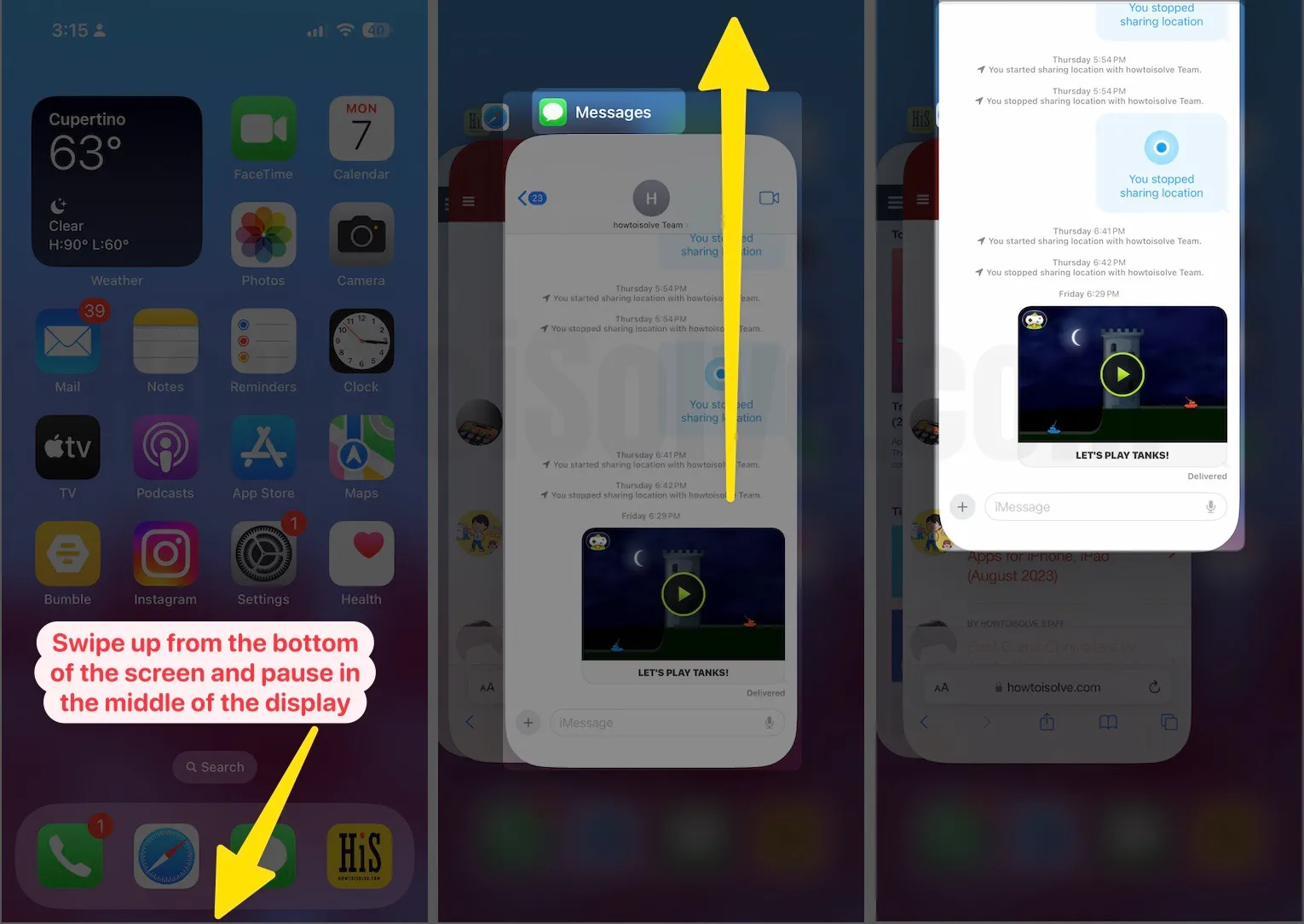 Solution #6: Force Restart Your iPhone
First things first, without thinking twice, I'd suggest you force restart the iPhone. Besides, some of you may have already done that; if not, force restart and move on to the next suggestion. Restarting the phone will close the background process of your iPhone's all apps. So here's how it can be done.
For iPhone 8 or Later: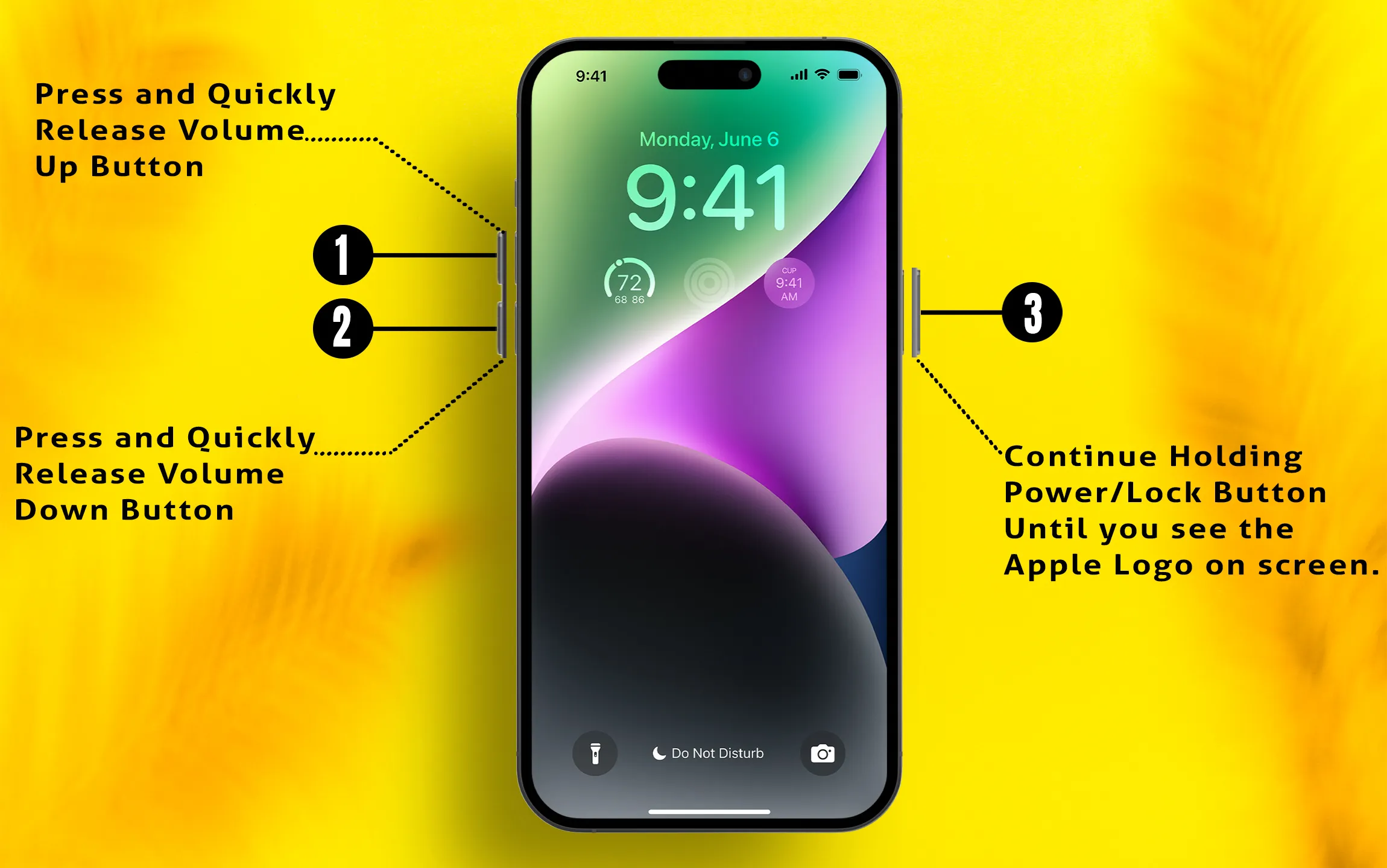 Press and quickly release the Volume Up (+) button.
Press and quickly release the Volume Down (-) button.
Press and hold the Side button until the Apple logo appears on the screen.
For iPhone 7/7Plus:
Press and hold the Volume Down and Power buttons until the Apple logo displays on the black screen.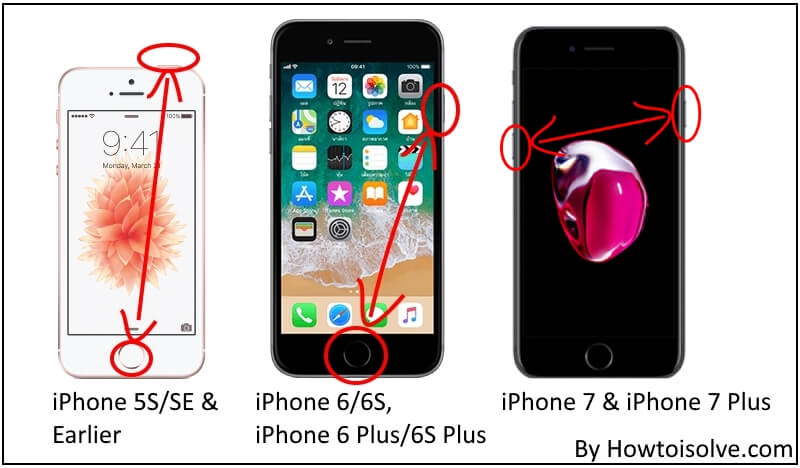 For iPhone 6S/6SPlus or Earlier:
Press and hold the Home and Sleep/Wake buttons and release only when the Apple logo appears on the screen.
Solution #7: Delete & Reinstall App
Taking a hard step, you have to delete and reinstall the application on which Allow Access to the Camera not working on iPhone. Without camera permission, iPhone won't ever let you use the camera on that particular app. I'm including this troubleshooting trick, as some of the users already, fixed the camera access issues on the iPhone.
For example, I took the example of an Instagram app to delete and re-install on my iPhone. In your case, you should take a specific app that causes camera settings not showing.
Step #1. Press and hold on Instagram app on the home screen.
Step #2. Tap Remove App
Step #3. Tapping Delete App and again hit on Delete to confirm.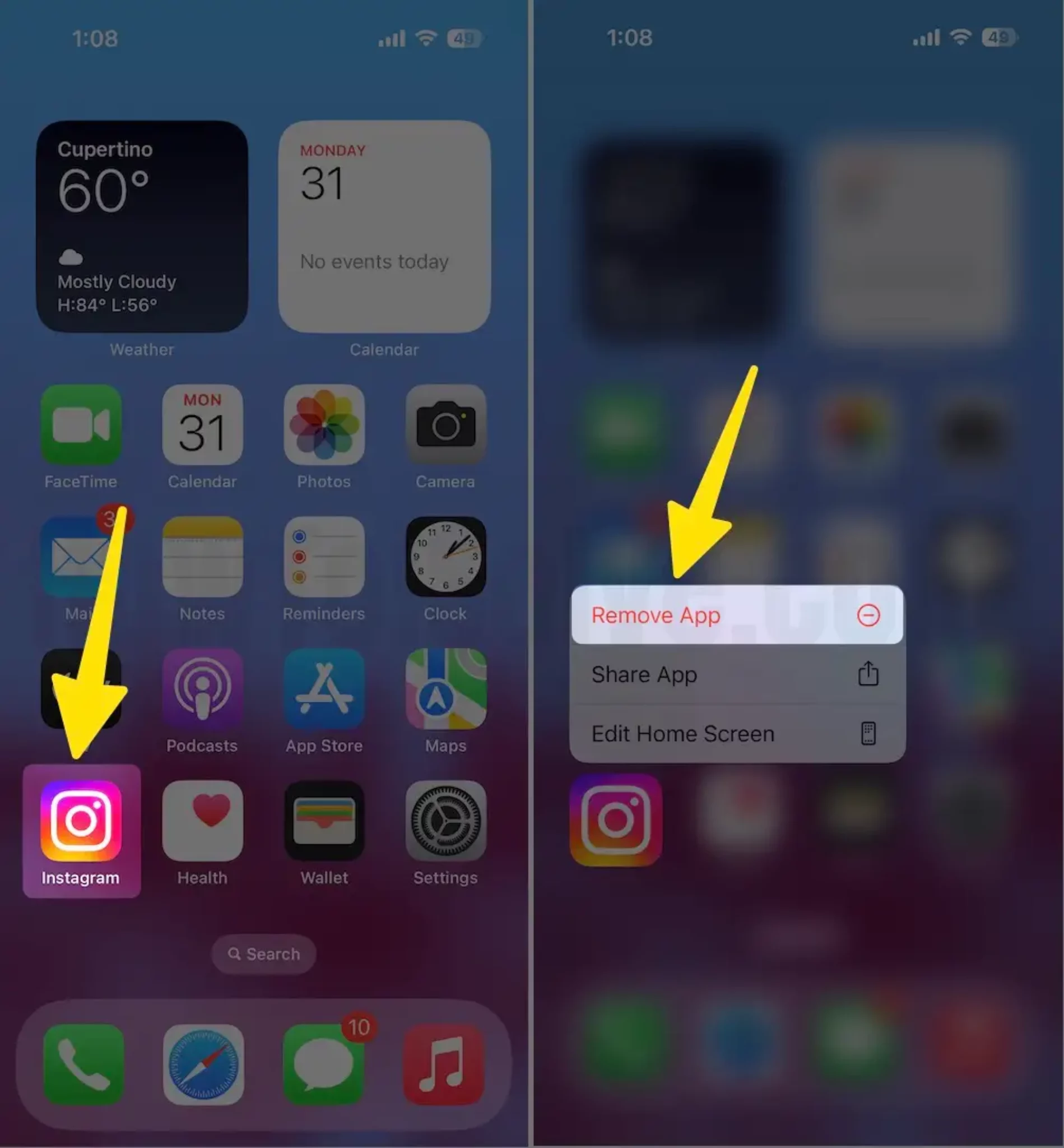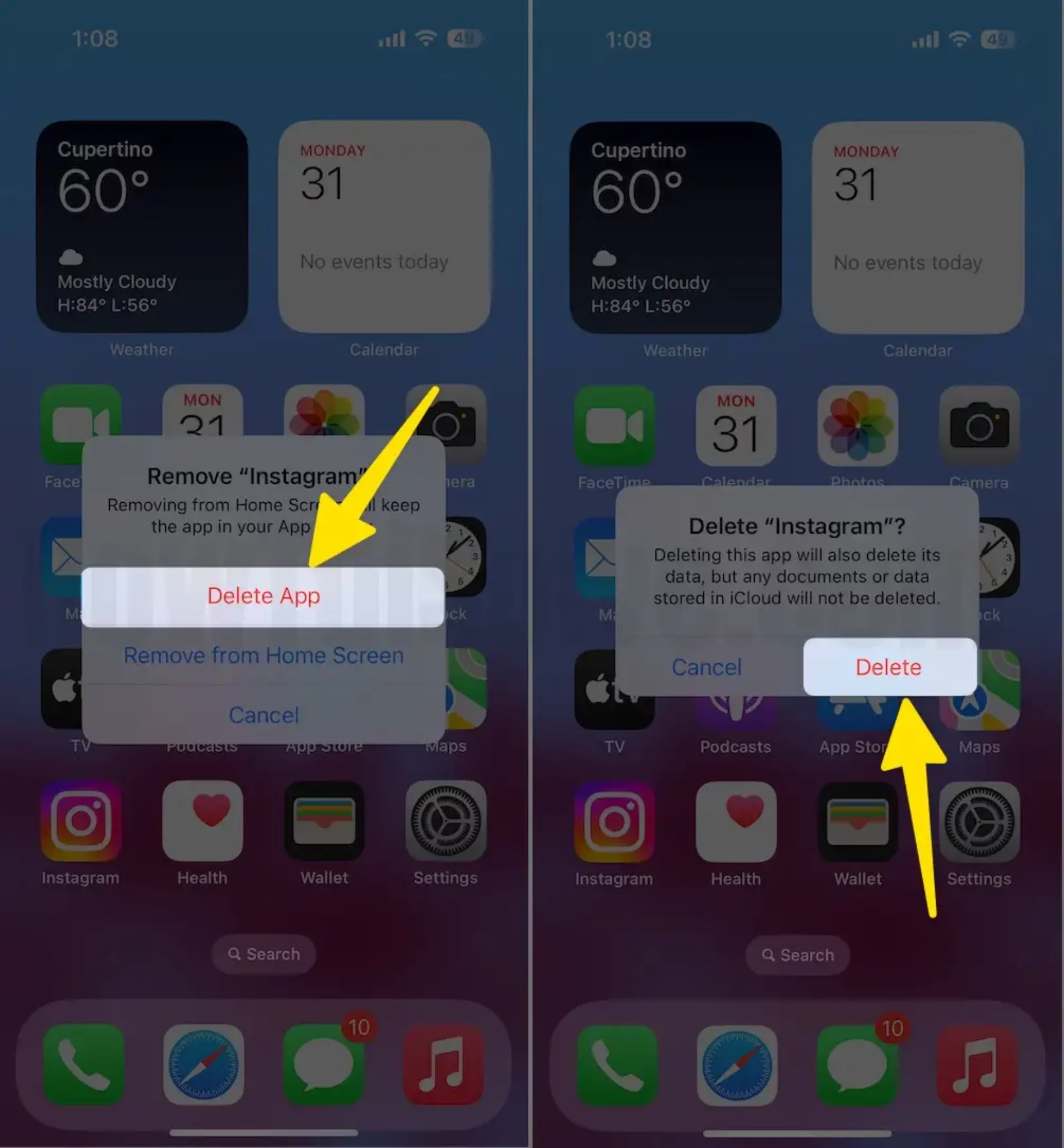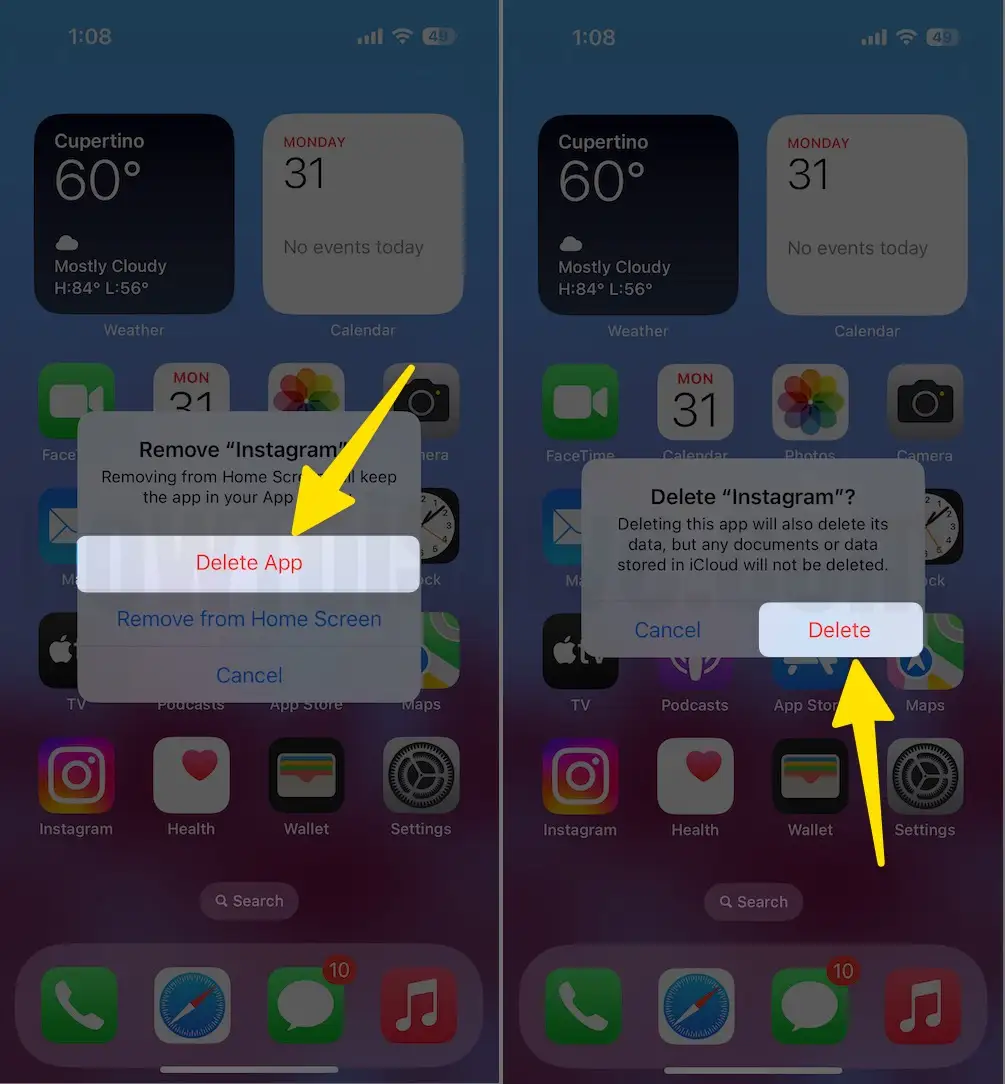 Fix: Can't delete apps on iPhone
Now, re-download the app from the app store, and allow permission while you launch that app on your iPhone.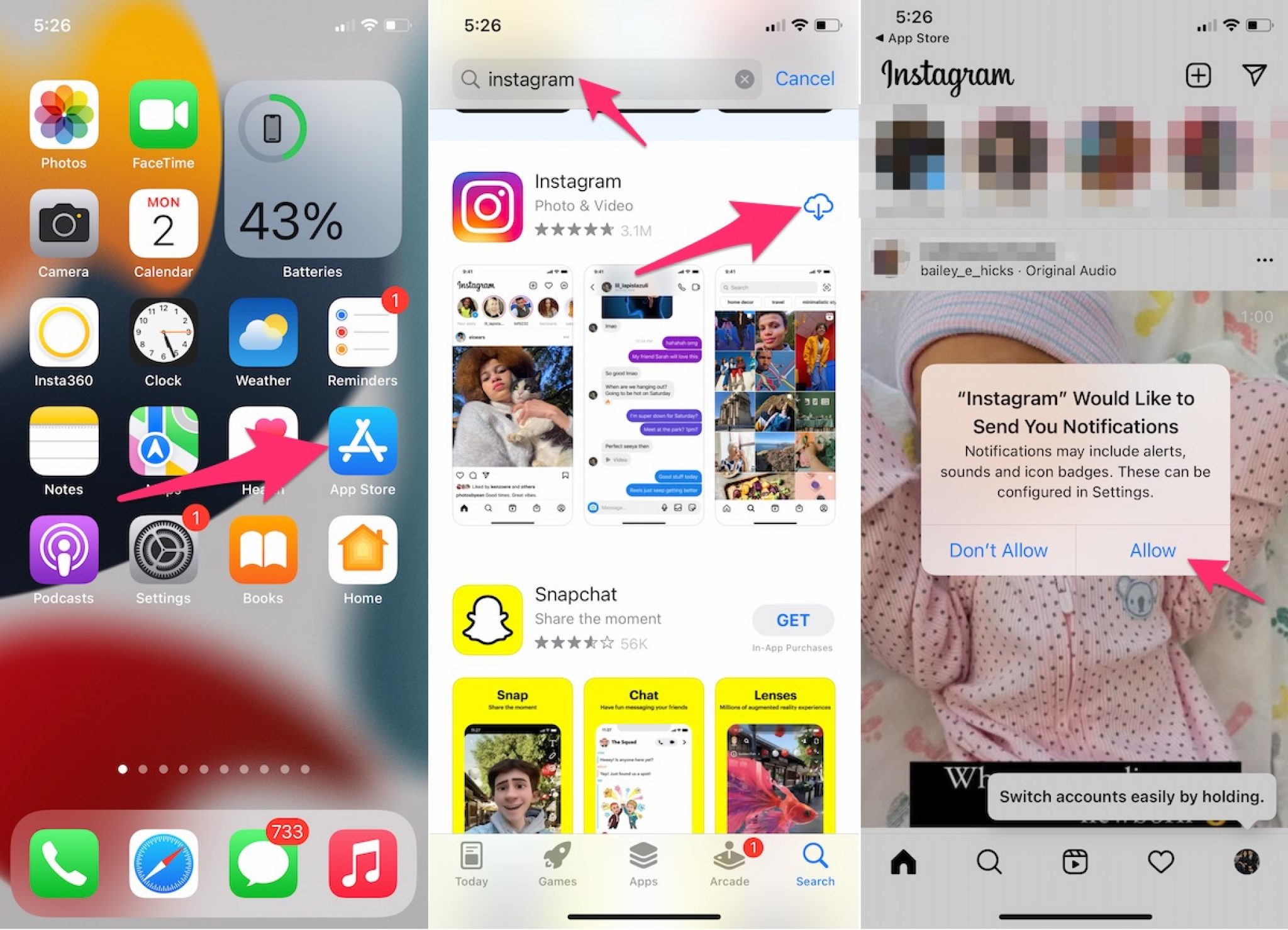 My honest reader, I hope that this guide found helpful to you. You can share your suggestion or any query related to this tutorial, please Feel free to share with us in the given comment box below.