🗓️
October 12, 2023
By ✍️
Jaysukh patel
Hey guys, this trick will teach you, how to turn on the Camera shutter sound on your iPhone. Very Very simple volume-enabling idea anybody can do with the help of this thread. You might familiar with what is Camera shutter sound and Screenshot Sound. It happens whenever iPhone users take a normal shot with the iPhone camera app in real time. And, luckily, the Cupertino-based tech giant Apple added a Physical button to the Mute/ Unmute sound in switch up and down mode.
Most countries worldwide ordered phone camera shutter sound mandatory, like Japan. It might be because of the privacy issue. Okay, if the shutter sound in your province is legal, we recommend you take the bottom steps to operate it in a second.
Below is an Alternate way that is helpful on the Side button Damage, or Doesn't Work. Also, Both techniques Turn off/ Turn the camera sound off on Snapchat, Instagram, WhatsApp, Messenger, and Other apps as well.
Switch Turn on the Camera shutter sound on iPhone
iPhone 15 Pro, 15 Pro Max – Open Control Center from the top right corner of your iPhone screen > Tap on the Bell button to Turn on Camera Shutter sound.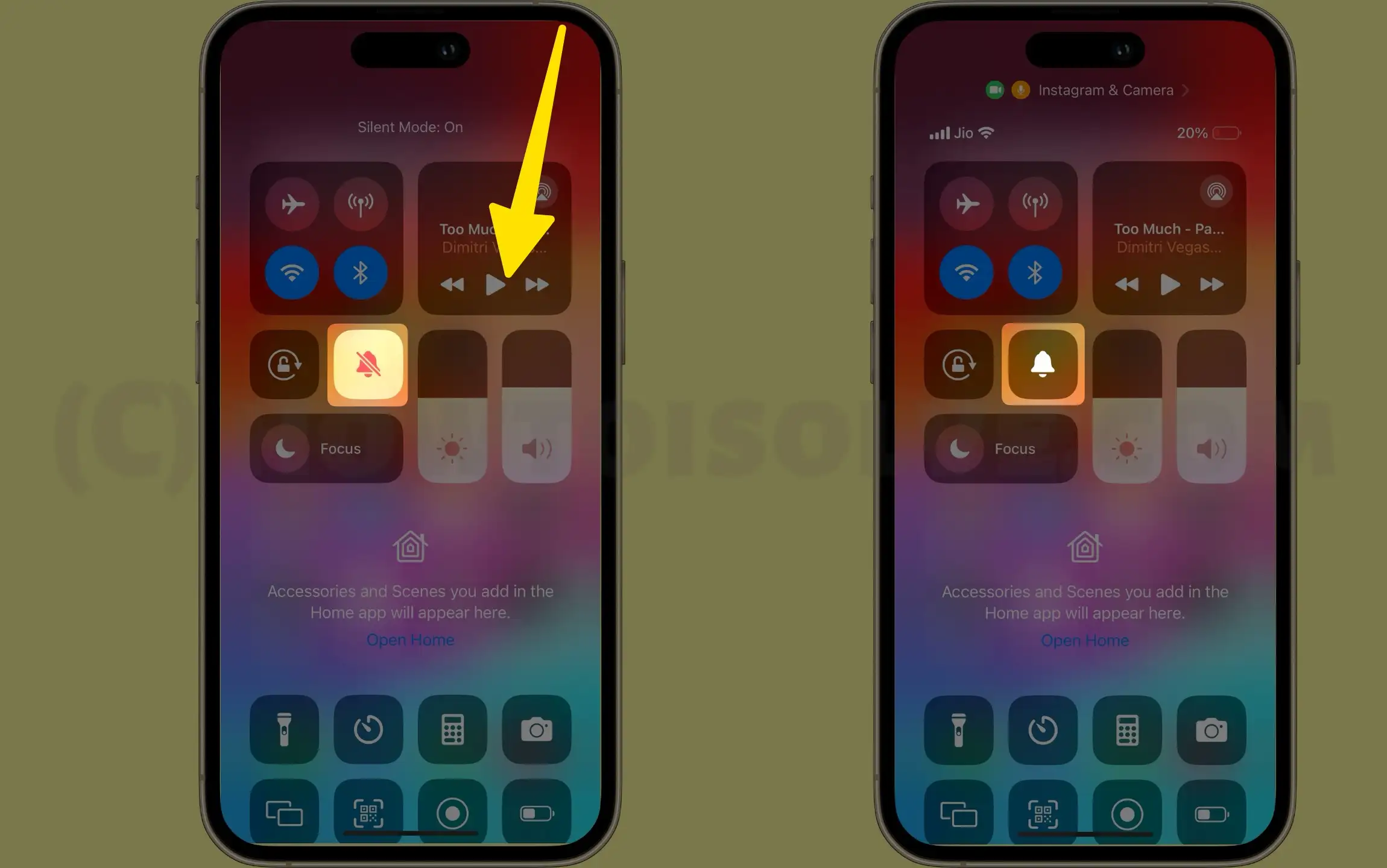 iPhone 15, iPhone 15 Plus & iPhone 14 & Older,
Simply take your iPhone on your hand, let's a look left side edge on your iPhone. You will see a switch, upward on the Volume Up button.
Just turn that switch in the up position and your phone is ready for sound/ unmute. For easy to understand, you can take the help of our given iPhone picture source. Now, every selfie, every photo, and every screenshot will sound.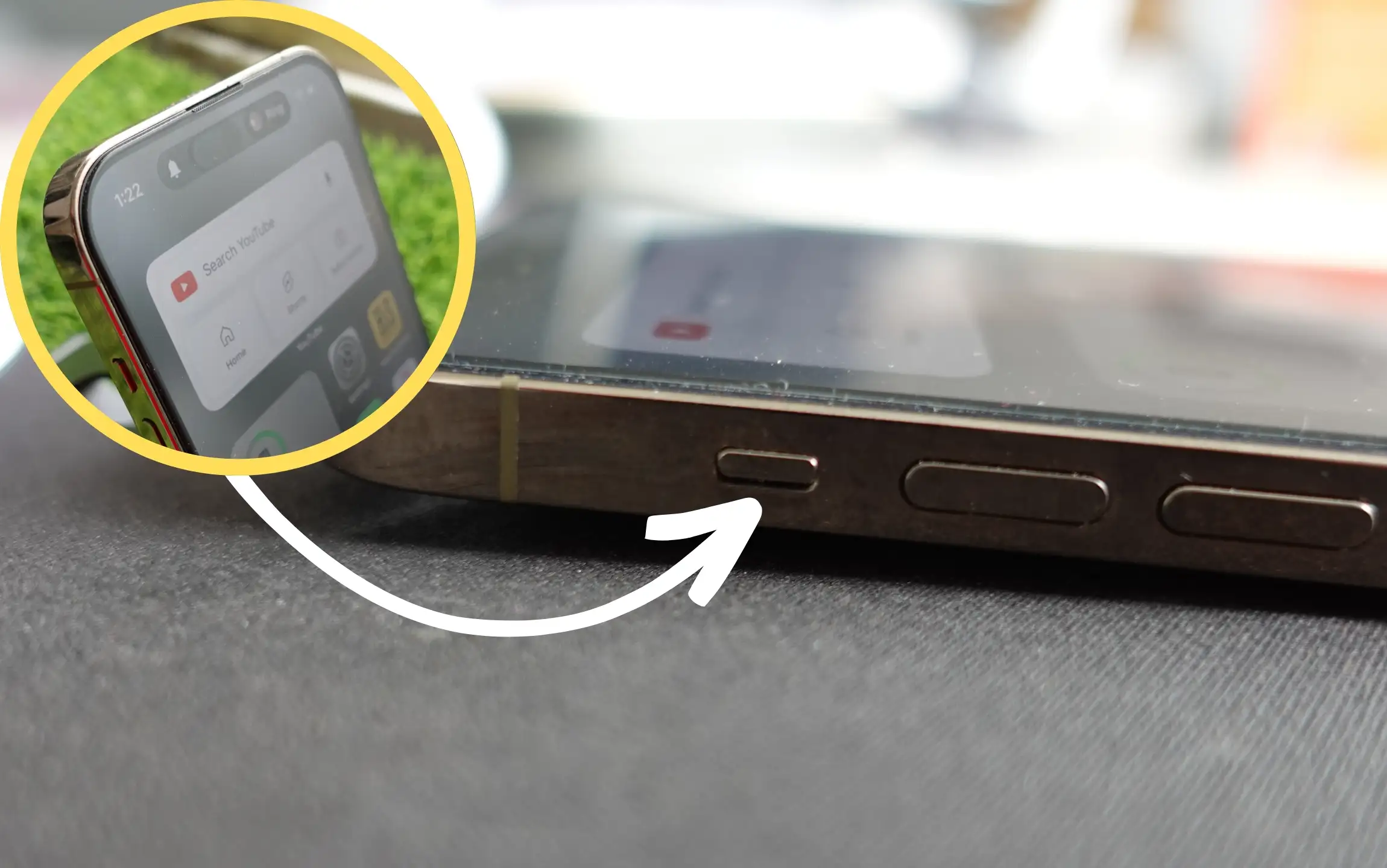 Furthermore, keep continuing if there is any problem with enabling this Shutter feature on your iPhone.
As per my experience, Live Photos supported iPhones (iPhone 6S, iPhone 6S Plus, iPhone SE, iPhone 7 Plus and iPhone 7, iPhone 8, iPhone 8 Plus, X, XR, XS, XS Max, 11, 11 Pro, 11 Pro Max to iPhone 14 Series, iPhone 15 Series) does shutter sound only with normal photo mode. So whenever you feel that your iPhone camera shutter sound won't work. At that moment, you don't need to go inside the settings app; Turn off live Photos and try to take a picture in normal mode.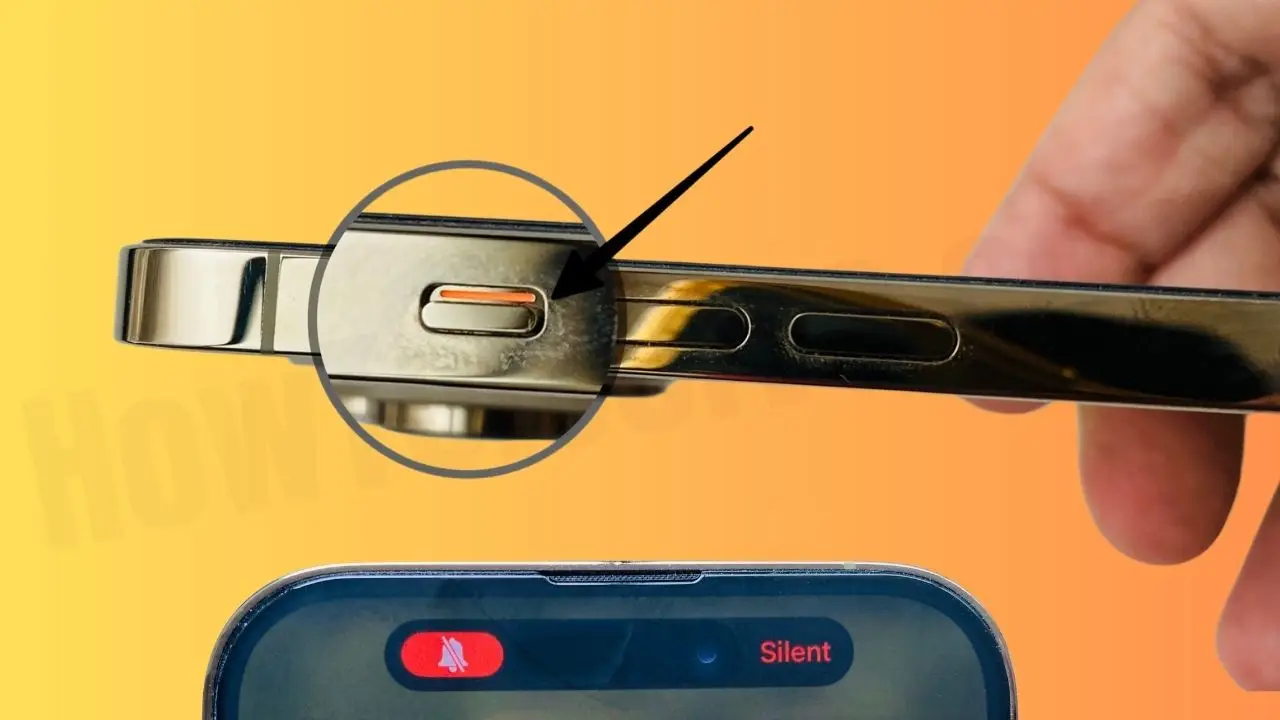 If you don't see a switch on your iPhone, please remove any case/cover you wrap around your phone for safety and protection.
Turn on/ Turn off Camera Click Sound Without Side Button
---
Turn on the Touch screen home button
Launch Settings App
Scroll to Accessibility
Select Touch
Tap on Assistive Touch
Finally, Enable AssistiveTouch ON/Green.

Now, Go back to the home screen, tap on the Touch screen home button (looks like a spot on the screen, see in below image), Tap Device > Tap Unmute Bell icon.
That's it.
Okay, friends, how to help you with our guide to switching on the Camera shutter sound on the iPhone? Did you like this post? Like us on Facebook and follow us on Twitter to get more daily does.