🗓️
September 27, 2023
By ✍️
Jaysukh patel
Here's Fix why does my imessage crash when I open it (iMessage keeps crashes 2023). The messages app is crashing on the iPhone. Usually, after the Software update, some of the common problems occur as an Apps got hit or doesn't respond or freezes anytime. But it is not a big deal. We can easily beat and fix the imessage glitch iOS issue by following some steps.
New Apple Pay Cash (Send and Receive money via iMessage using the apple pay app), Send Screen effects, and Bubble effects. Use Animoji and Sticker Within Message conversation.
Today we will discuss imessage keeps crashing ios after the iOS update and is the most common problem. Below I am suggesting some general procedures that might be helpful for you to fix this issue.
Get help on another iMessage bug iOS 17 issues,
iPhone messages app crashes on Open or Send
Messages app crash on text
Messages app keeps closing iPhone
imessage delayed messages ios 17
Messages app keeps force Closing or Stopping
Third-Party Keyboard is the issues on Messages app
Messages app crashing iOS
Solution iPhone Messages app Keeps crashing and Freezes on iMessage or Simple Text
Solution #1: Force Close the Messages App
Force close app is a quick and easy way to troubleshoot when an app is giving you trouble. Reboot or Restart your iPhone and re-use the Messages app. This is a quick trick to resolve app crash-related bugs. If any major glitch has occurred, you will have to perform some big deal solution given in the sequence below.
Steps on How to force close Messages on iPhone
Step #1. Swipe up from the bottom of the screen and pause in the middle of the display.
Step # 2. Swipe left or right to find the Messages app you want to force close.
Step #3. Now Swipe up on the Message app card to close it.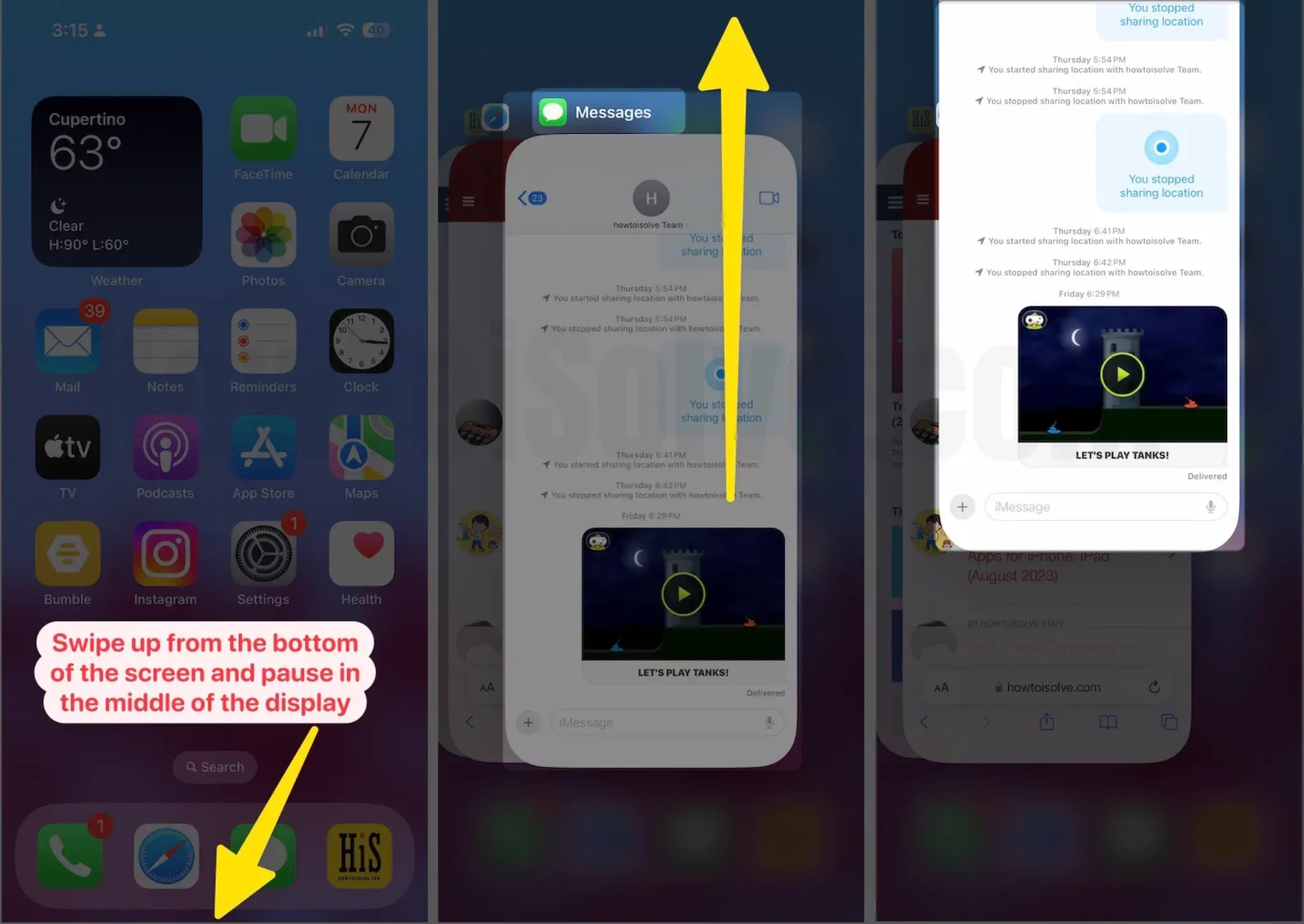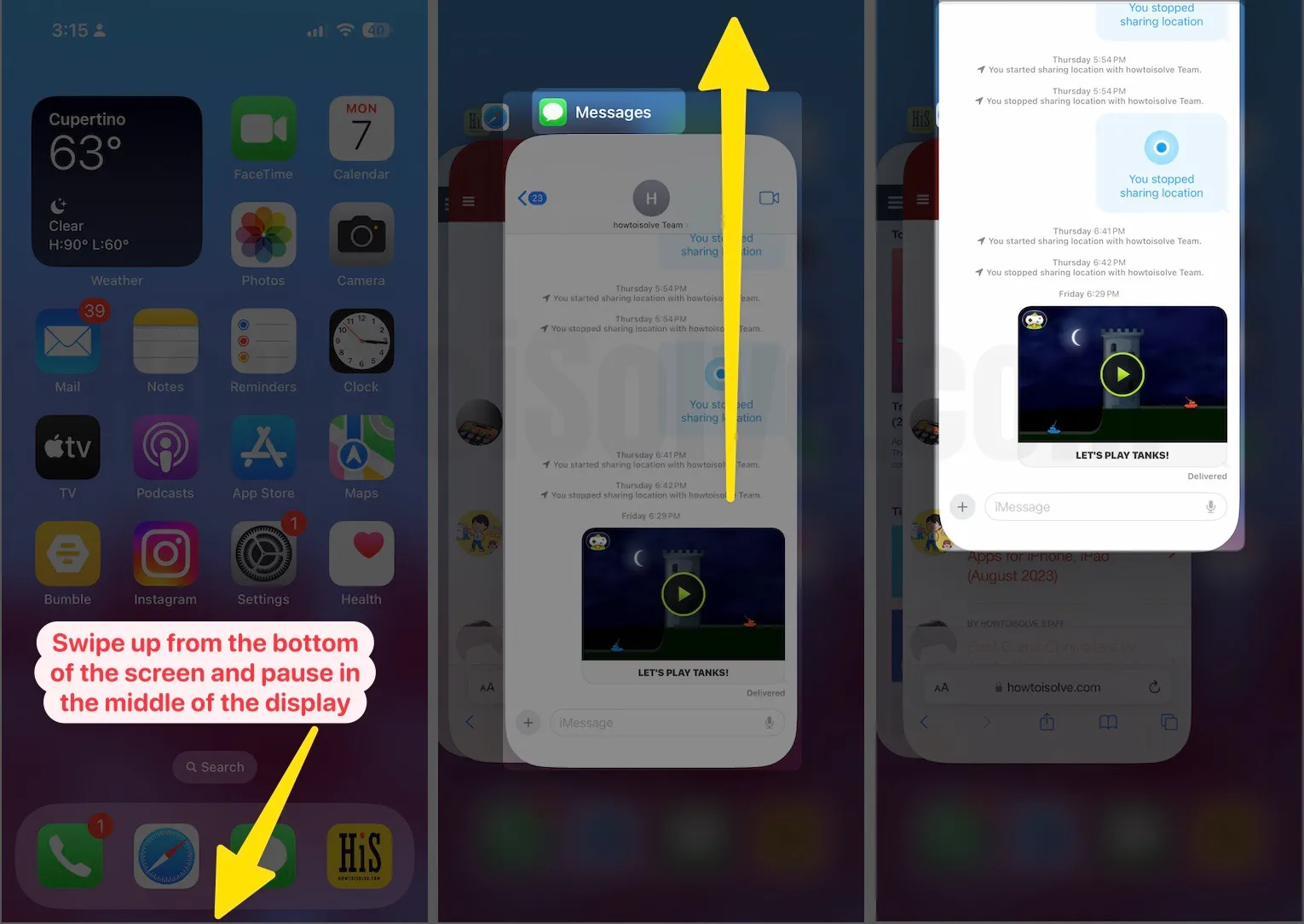 Solution #2: Hard Reboot iPhone to Clear Messages Memory
If all the options do not work, you must perform a Hard reboot.
1: Press and Quickly Release Volume Up button,
2: Press and Quickly Release the Volume Down Button,
3: Press and Hold the Side Button until you see the Apple logo on the Screen.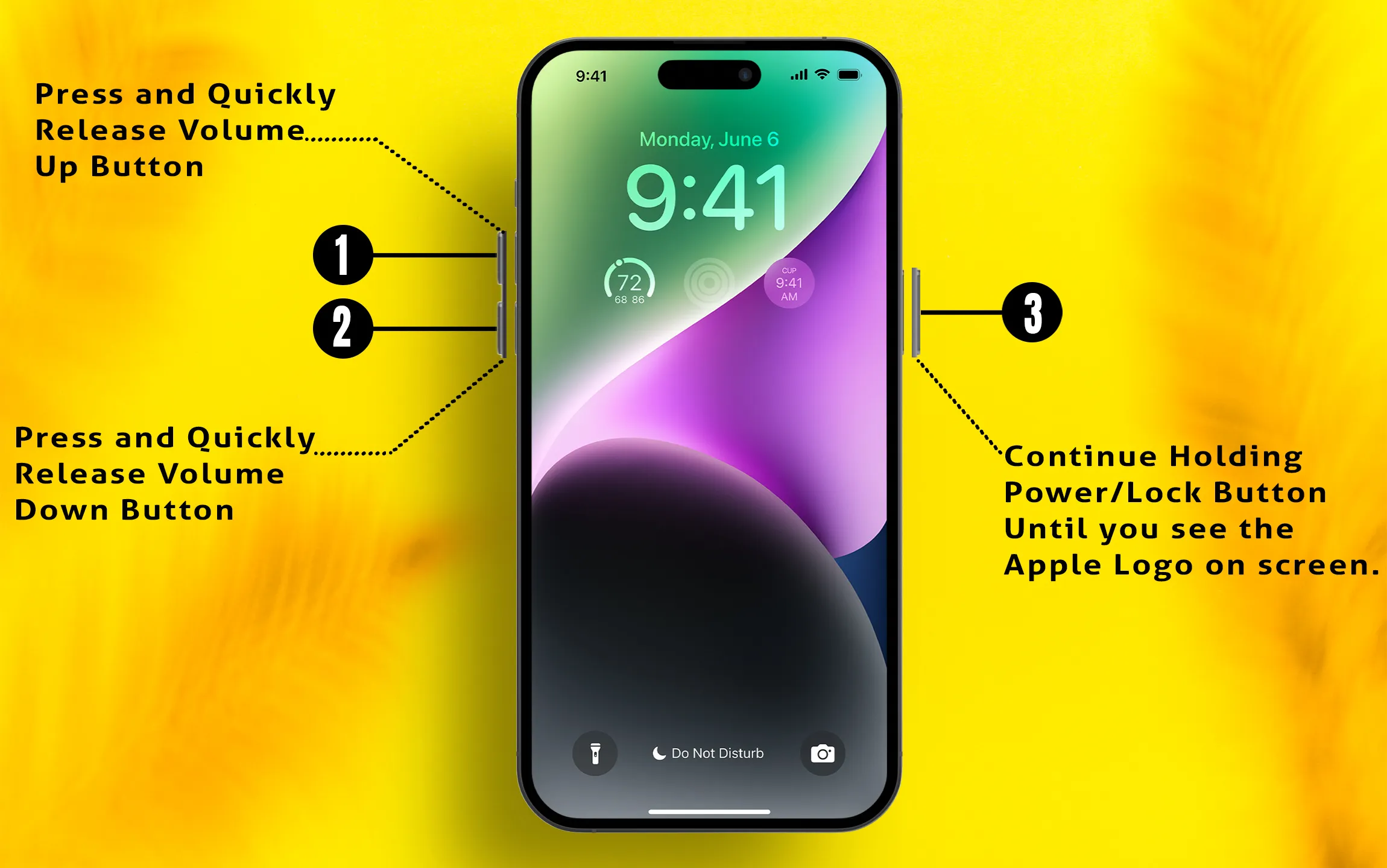 Now wait for your Phone to power on, then let's check message app works smoothly or has the same issue.
Solution #3: Clean up all the messages: Delete all conversation
If you have some important messages, you must take a backup of all the messages and delete all the messages from the app, which will free up some storage.
In most cases, this trick worked from experience, So, keep recent Back up your iPhone before deleting. One more feature of iOS which will bring ease is you can auto-delete old messages. Follow the steps to enable it.
Step 1: Launch the Settings app on your iPhone.
Step 2: Tapping General
Step #3. Click on iPhone Storage.
Step #4: Scroll down the screen to tap on the Messages app from the list of apps.
Step #5: Now under the Documents & Data section, Tap on Top Conversations.
Step #6. Click on Edit them.
Step #7. Tap on the radio button to select the message thread.
Step #8. Tapping on the trash button to delete threads.
That's it.
Solution #4: Reset all settings
It is hard for anyone to reset all the settings because it will wipe all your passwords and logins in apps. However, it is useful sometimes. You can learn more about what happens if you reset All settings on your iPhone.
Step 1: Go to Settings.
Step 2: Tapping General.
Step 3: Scroll down the screen tap on Transfer or Reset iPhone.
Step #4. Tap Reset
Step #5. Select Reset All Settings
Step #6. Now enter your passcode, and click on Enter your screen time passcode.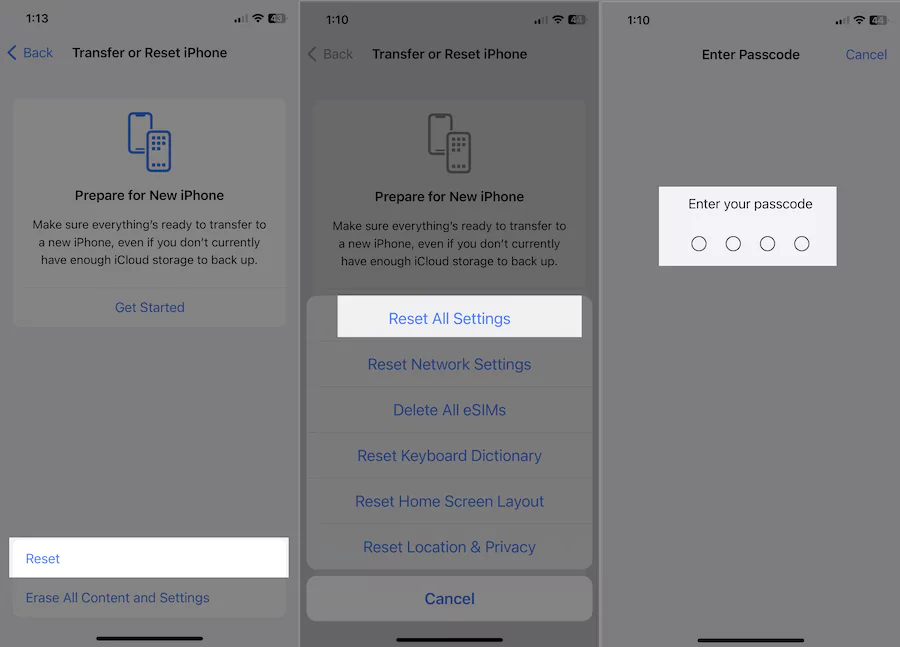 Step #7. Finally, click Reset All Settings to confirm.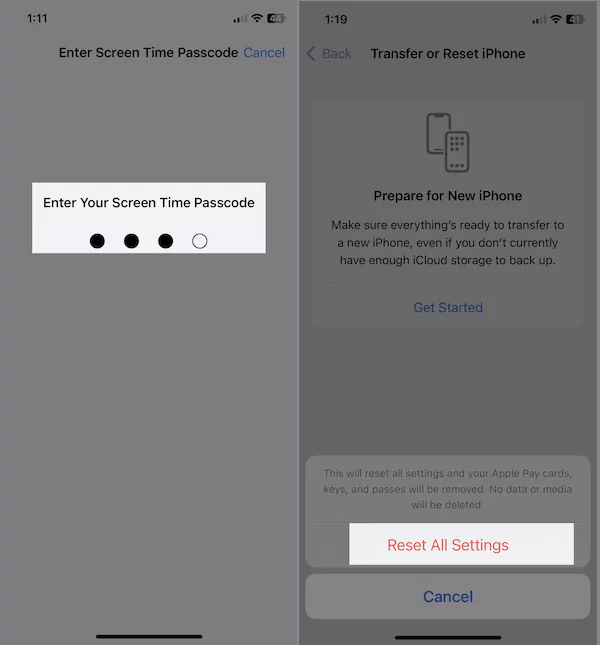 Guide for other installed app on your iPhone in iOS: Fix Apps Crashing on iPhone
Solution #5: Check for Update iOS and App
Find new updates in the iOS version on iPhone. If any pending update is available, please click on download and install to update your iDevice. Sometimes, outdated, and or beta iOS causes Apps to have a big role in crashing and freezing specific Apps.
Step #1. Launch the Settings app.
Step #2. Tap General
Step #3. Click Software Update.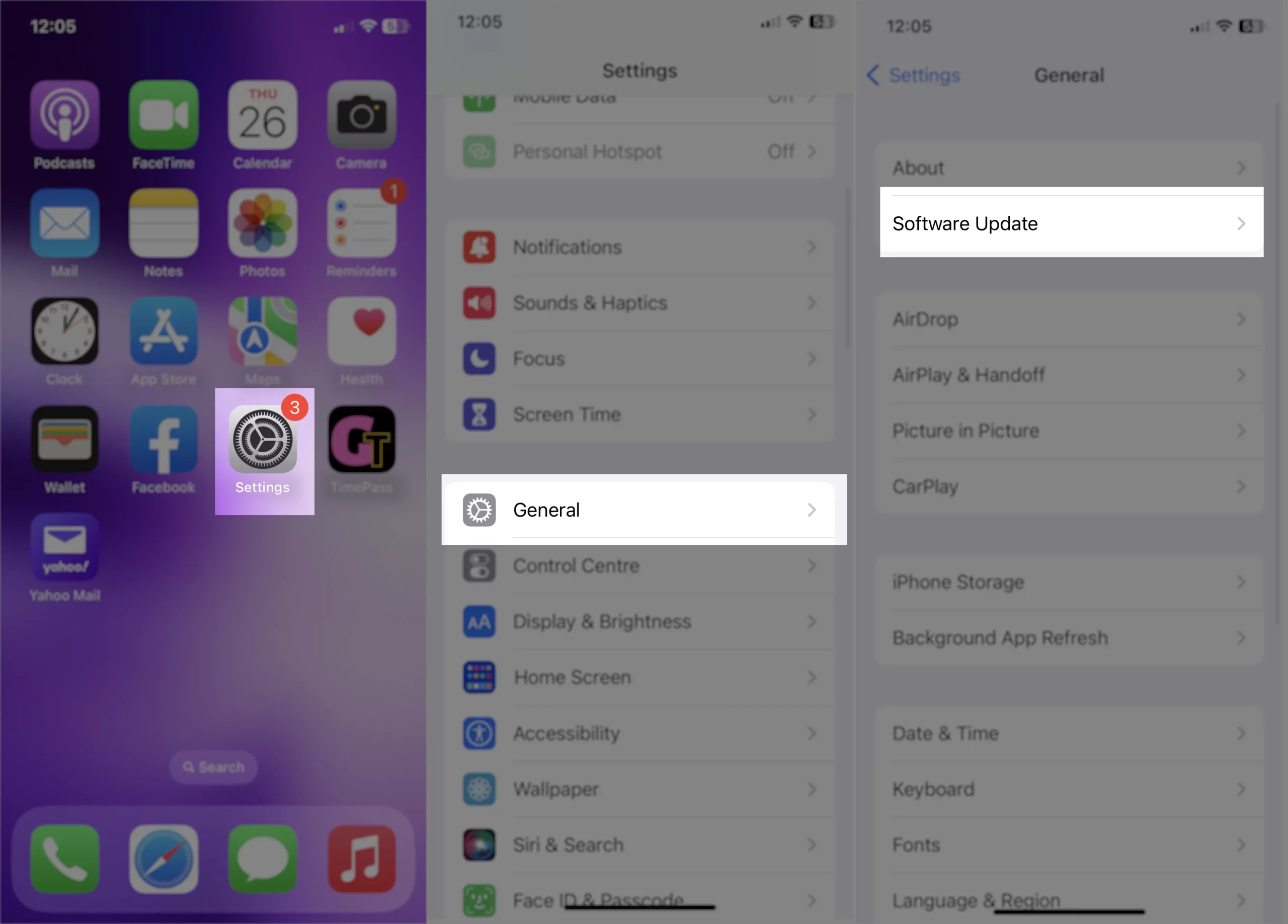 Solution #6: Report to Apple Support
Hint: For third-party Applications- You can get a full guide on contacting An App developer here.
Suppose none of the above solutions worked for you. Please follow the bottom steps to contact the Apple support team. The tech brand technical team will assist you ASAP.
Step #1.Open App Store on your iPhone to install Apple Support App if you don't have installed.
Step #2. Open the Apple Support App.
Step #3. In the Support tab, tap on Device name – in my case, I'm tapping on iPhone 14 Pro.
Step #4. Scroll the screen to tap on More
Step #5. Again scroll the screen to tap on Messages and wait until you find the best options.
Step #6. In the end, tap Chat or make a call, whatever is best suited for you.
I hope this tutorial found useful to fix iOS Messages app that keeps crashing and freezing on iPhones, and iPad in various situations. For example, iMessage keeps crashing when scrolling back.