🗓️
September 19, 2023
By ✍️
Jaysukh patel
Are you unable to sleep your Mac on Break or Offline at the office or Home? That prevents you from re-work and shut down your Mac completely. Becuase of Sleep option is grayed out or Read-only under the Apple logo on the Top Mac menu.
In such a case, you have to follow the soft solutions first. Then you have to diagnose a problem in detail if you can't re-enable the sleep option with some time-consuming process as explained in this troubleshooting & recommendations.
Fix Sleep option is Greyed Out or Not Working on Mac
Solution 1: Safe Mode
Ensure you are on Administrator privilege for the Mac. Put your Mac in safe mode, and check if the issue is caused by the installed apps running on Mac in Backgroud or on Startup System. Make sure that your Mac Has an M1 or Intel Processor. And Go through the steps below,
For M1 Mac,
Shut down your Mac. After 10 seconds, Press and Hold on the Power button until you see the startup loading items with Startup volumes and Options.
Select Startup volume,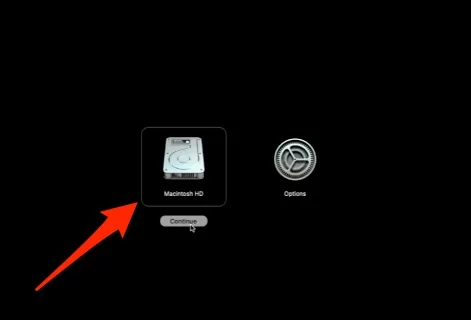 Press and Shift key from keyboard and Continue in Safe mode option.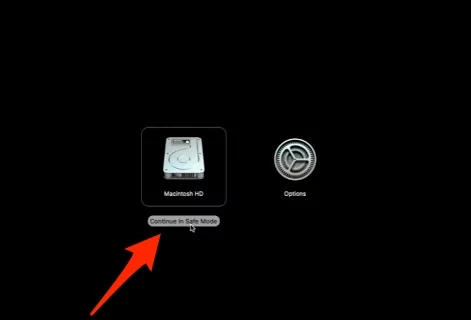 Wait for a few seconds, the issue is fixed during the startup of your Mac so that it will take some time. Now, you will move to a login screen.
Login with a Mac password. And That's it. Your issue might be fixed.
Once the issue is fixed, Restart your Mac to Exit from safe mode.
For Intel Mac,
Shut down your Mac. Wait for 10 seconds, and Turn on your Mac. now, Immediately, Press and Hold on Shift Key until you see the Login screen on Mac with the Safe mode label.
log in to your mac and Check the issue is fixed or not.
Now, You are done. Once the issue is fixed, Restart your Mac to Exit from safe mode.
That's it.
Solution 2: Fix Using Powermanagment Terminal Command
Might be your Mac was prevented from Sleep due to the Wrong power management settings. Reset it and Allow it to Sleep using the Below terminal command. Works on Both m1 and Intel Mac.
1→ Open Terminal app on Mac. [Go to finder > Applications > utilities > Terminal].
2→ Type the command:
sudo defaults write /Library/Preferences/SystemConfiguration/com.apple.PowerManagement SystemPowerSettings -dict SleepDisabled -bool NO

and hit the Return on run command.
3→ Enter your Mac login password. and That's it.
4→ Check the Sleep option under the Apple logo or Check After Restart your Mac.
Still, your Mac won't sleep using Option under the Apple logo. That might be a Corrupted file system or Bug. Reinstall a new copy of macOS, as explained in the next solution.
Solution 3: Reinstall macOS
Without losing any data from your Mac system, we can reinstall the latest supported macOS on Mac in recovery mode, Follow the steps for M1 or Intel Mac as given below,
Shut Down your Mac.
On m1 Mac: Press and Hold on the Power button until you see the Startup loading items, Startup volumes, and Option.
Click on the Options > Next screen to see the macOS recovery screen.
On Intel Mac: Press and hold Command + R Key, until you see the macOS recovery screen.
Select Reinstall MacOS. Now, your Mac will download the latest supported macOS and install it on your Mac as you follow the on-screen setup. It will take time depending on internet connectivity and the Size of the Data on Mac.
Solution 4: Set Power Saver mode Default
Some Power-saving settings like "Prevent your Mac from automatically sleeping when the display is off" do not handle requests due to inappropriate settings. Let's fix it and set it to default.
Go to the Apple Logo from the top Mac menu.
Click on System Preferences > Energy Saver.
Click on the Restore Default option. That's it.
Now, Restart your Mac system and the Check Sleep option is Clickable under the apple logo.
Solution 5: Update your MacOS
is your Mac outdated? Running an earlier version of MacOS or installing Beta MacOS [Remove macOS Beta]. And Keep your Mac updated with the Latest compatible software you use.
Check, Go to the Apple Logo > System Preferences > Software Update > Download and install.
That's it.
Solution 6: Clean install macOS:-
A clean install is also part of fixing the software issue on your Mac system. But you have a risk, Your Data will be Erased first, and you will have to install a new copy of macOS Using a Bootable USB Installation Drive.
Attention! I highly recommend taking backup in the time machine before Clean installs macOS.
here's a quick step-by-step tutorial on clean install macOS On your Mac.
Solution 7: Contact Support
If you look like the Problem is big with your Mac system, then you should contact Apple support online, Call or Book an appointment at apple genius bar, or Visit a nearby Apple service center. Also, share your comments in the discussion box.