Voice to text or sometimes called speech to text is an excellent feature to write something using the microphone on iPhone without typing through the hand. You can write hand free, only tap o microphone and speck that you want to write such as messages, notes, email, etc. to type. Sometimes due to a faulty software update or damage microphone; the featured voice to text won't work accurately or suddenly stopped working. For example, today I have seen lots of users they reporting voice to text not working on iPhone XS max and brand new iPhone XS. That's why I have decided to put my expert advice on this tech blog. Let's follow given steps to repair microphone feature and get fresh dictation as like brand new phone has.
Page Contents
we are happy to help you, submit this Form, if your solution is not covered in this article.
Guide to Fix Voice to Text not working on iPhone XS Max
Solution #1. Make Sure Siri & DIcation is turned on
Go to Settings App on your iPhone home screen > Find and tap on Siri & Search > Now turn toggle Siri OFF
Solution #2. Soft Reset your iPhone to Fix dictation won't work
You should Soft Reset your iPhone XS Max by performing the following steps:
To soft Reset your Face-ID enabled phone you should
Press and release the Volume Up button, now quickly press and release the Volume Down button, and then immediately press and hold the Side button until you see the Apple logo.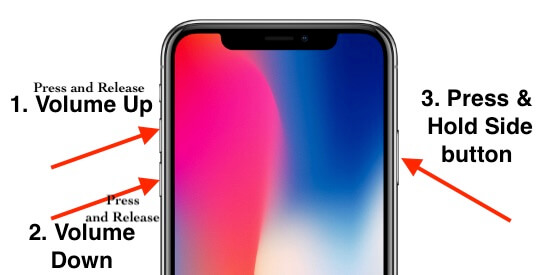 Once you see the Apple logo on the screen, then let go of all buttons, and your iPhone will restart
Once your iPhone is back turn on, go back into Settings App> Tap Siri & Search > Turn Siri back ON
Solution #3. Siri & Dication Missing then check out restrictions settings
Go to Settings > Screen Time > Tap on Content & Privacy Restrictions> Now Turn toggle Content & Privacy Restrictions ON/Green> Tap allowed Apps > Make Sure Siri & Dictation toggle is Green not off/white.
Do you have any trick (to fix Dictation not working iPhone XS Max) apart from mentioned above? Please let me know in the comments.
Jaysukh Patel is the founder of howtoisolve. Also self Professional Developer, Techno lover mainly for iPhone, iPad, iPod Touch and iOS, Jaysukh is one of responsible person in his family.
Contact On: [email protected] [OR] [email protected]