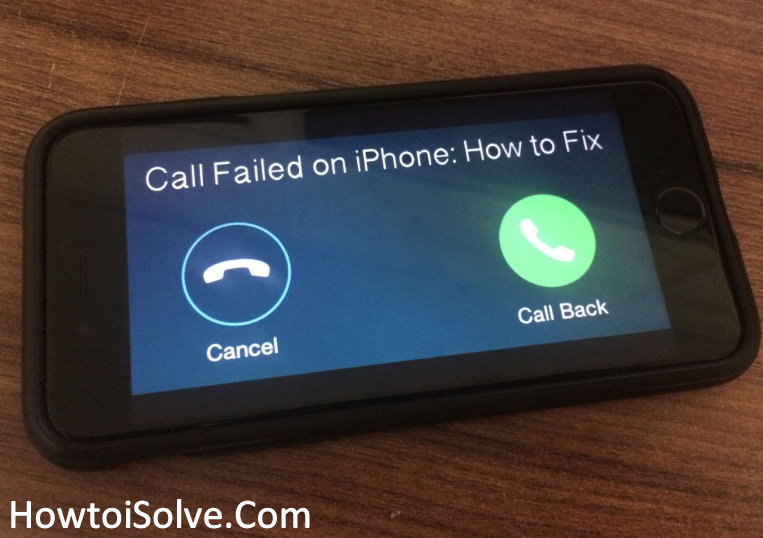 Last Updated on Nov 10, 2020
Are you having trouble your iPhone constant says call failed? Hmm, we know that you are feeling lousy experience while make or receive a call from your friends, family members, and those people who are in contact with even good signal strength. Don't worry my friend. We know that the iPhone call failed repeatedly and cut the call off is a common problem. Here I'll give you a decent suggestion to fix quickly.
we are happy to help you, submit this Form, if your solution is not covered in this article.
Generally, This problem arriving on the iOS device due to outdated software running on the iOS device. Or Some internal software error crashing or interrupting connectivity issues while making a call. And the next your iPhone keeps saying call failed.
Hence, I used a variety of tips to solve the call failed and system failure bug. Also, are you looking for an iPhone voicemail call failed? Get the detailed tutorial on Setup Voicemail to fix.
Get Rid of iPhone Call failed after iOS Update: Fix Unable to make a call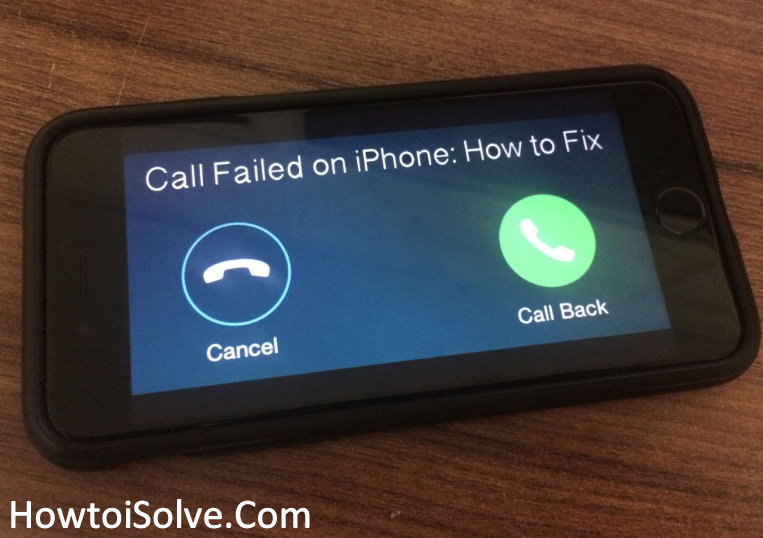 ---
Fix #1. Dial *#31#
You guys, open Phone app, tap on Keypad, and then dial *#31#. Cause it is one, the straightforward point to make and receive a call without any interrupt.
Note: Sprint users especially fix this issue by dialing "##873283#" and tap o the call button. Your Handset will search your profile and install a new Profile update on the device.
Also, Re-Insert SIM using SIM eject tools comes with your iPhone box inside.
---
Fix #2. Airplane Mode
An alternative, this is a vital clue that can make a call again as if you used in past iOS ecosystem iOS 10. Therefore, turn on Airplane Mode in the latest iOS and then turn the toggle off. Many users say this solution is very very useful. To do that open up Swiping up the menu, you can also open via Settings App to enable/ disable airplane mode on your iPhone.
---
Fix #3. Force Quit Unnecessary Apps
Sometimes unnecessary recently used apps create clutter in phone service. Hence, you have to force close unnecessary Apps via the double clicks home button. Get more methods to force quite an App in iOS.
---
Fix #4. Adjust Date & Time
Check out your iPhone Date & Time. Cause many users having trouble change timezone automatically while they are abroad. Therefore, I'm suggesting to you,
Go to Settings
Tap General
Click on Date & time
Now turn toggle Set automatically off and tap Time Zone to set manually.
Most of the cases this workaround becomes useful.
---

---
Fix #5. Caller ID
Caller ID setting is a function of the side of a carrier service provider like in the USA –at& t, T-mobile, Verizon, Sprint, etc. by the way, you can appear Caller ID option into Phone app settings.
Go to Settings App,
tap on Phone
scroll down the screen to turn Caller ID On.
---
Fix #6. Reboot or Hard Reset
Now you can reboot your iPhone without the power button. This way in most cases solves the iPhone call Failed problem.
Press and Hold Below buttons until you see the Apple logo on Screen,
iPhone 6 and Below: Sleep/Wake/Power Button + Home button
iPhone 7/7: Sleep/Wake + Volume Down button
Force Reboot Tip for iPhone 11 Pro Max, XS Max, iPhone XS, iPhone XR, iPhone X, iPhone 8 Plus, and iPhone 8 Users:
1: Press and Quickly Release Volume Up button,
2: Press and Quickly Release Volume Down Button,
3: Press and Hold Side Button until you see the Apple logo on Screen. To Start the iPhone, Again press the Side button until the startup apple logo on the screen.
Now turn on iPhone, Press Sleep/Wake, or Side button once.
---
Fix #7. Reset Network Settings
Reset your iPhone network settings to make phone call line error-free. If you're a newbie, then get here how to reset network settings on iOS.
---
Fix #8. Reset your iPhone to Factory Setting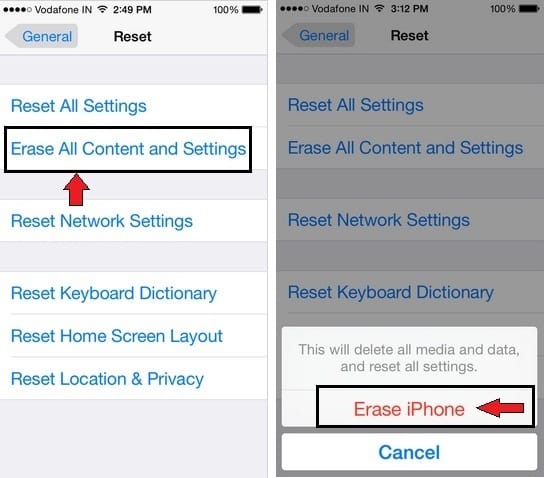 If none of the above workarounds doesn't work in your case, then you must be reset iPhone to factory settings.
You can apply this article on all iOS 13 compatible iPhones including iPhone 11 pro max, XR, XS Max, XS, iPhone 8/8 Plus, iPhone 7/ 7 Plus, iPhone 6S/ 6S Plus, iPhone 6/ 6 Plus, iPhone SE/ SE 2020 and iPhone 5S.
We have suggested above mentioned all the possible troubleshooting. Now let me know your feedback that what was helpful to resolve iPhone call failed iOS in the comments.
Related Article: