🗓️
November 9, 2023
By ✍️
Jaysukh patel
Message Effects Not Working after iOS upgrade? Don't worry; each new iOS sub-version comes up with considerable variations in the messaging, of which there are lots of eye-catching themes and colors to go with. This iMessaging works with iPhone users running on the Same version; for others, they send simple text messages. Send iMessage Effects is quite simple. You only have to hold it up, and there are many options below from which you have to select your choice and enjoy it. Then, play any iMessage Screen effect from Eacho, Spotlight, Balloons, Confetti, Love, Lasers, Fireworks, and Celebration.
But some of the users of the iPhone/iPad of iOS/iPadOS complained that it was not functioning correctly and iMessage Effects are not working on the Screen or playing, so here we are to bring you out from that problem and enjoy the new way of messaging.
So, The solutions below are helping fix the iMessage Effect Not Working.
Learn the correct way to Send iMessage Effect on iPhone & Mac.
1. TURNING OFF THE REDUCE MOTION
If your iMessage is not working correctly on your iPhone, you must turn off the reduced motion. Because the bubble motion will not work correctly if the minimize motion is enabled. For the disablement of the minimized motion, you have to follow up the following steps:
In iOS 13 and later, users need to go with this tutorial to turn off reduce motion on iPhone.
1→Launch the Settings app on the iPhone.
2→Scroll to Accessibility settings.
3→Turn off Reduce motion toggle and Enable Auto-Play Message Effects toggle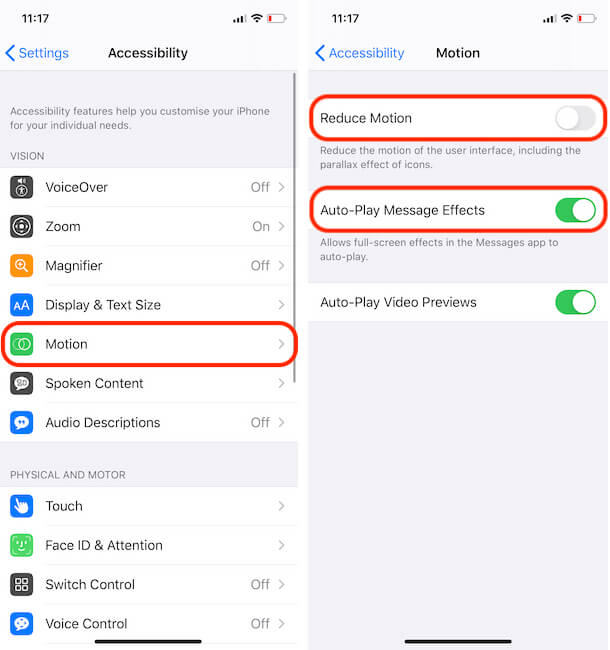 That's it.
---
Steps for iOS 12 and Earlier users to turn to reduce motion off,
Go to the Settings App > Then tap on General > Next Find, tap on ASSECCIBILITY, then tap on REDUCE MOTION, then DISABLED REDUCED MOTION.
On MacBook/Mac: iMessage Effect Not Working on the Messages app
macOS Big Sur comes with massive updates for the Messages app, Specially for iMessage. Now, iMessage support message effect, Just like iPhone/iPad. If you want to know which version you are running your Mac on, click on How to Check Which Version of macOS.
Please follow the steps below and start using the screen effect on the Message app of your MacBook/Mac.
Steps for MacOS Ventura
1→Click on the Apple logo from the top left Mac/MacBook Menu. Now, Click on the System Settings option.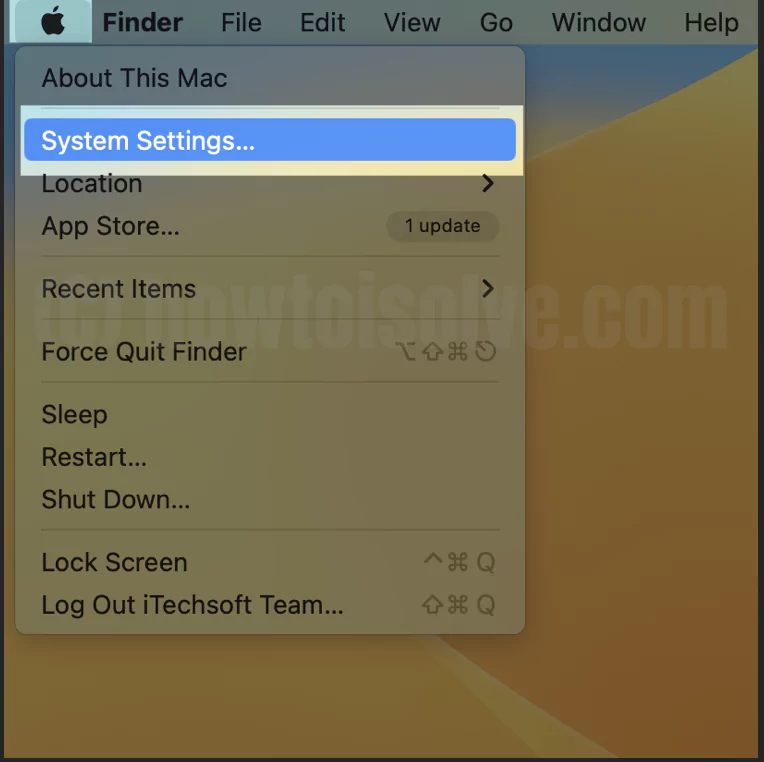 2→Next, Click on Accessibility > Display.
3→Turn on the Reduce Motion Toggle button.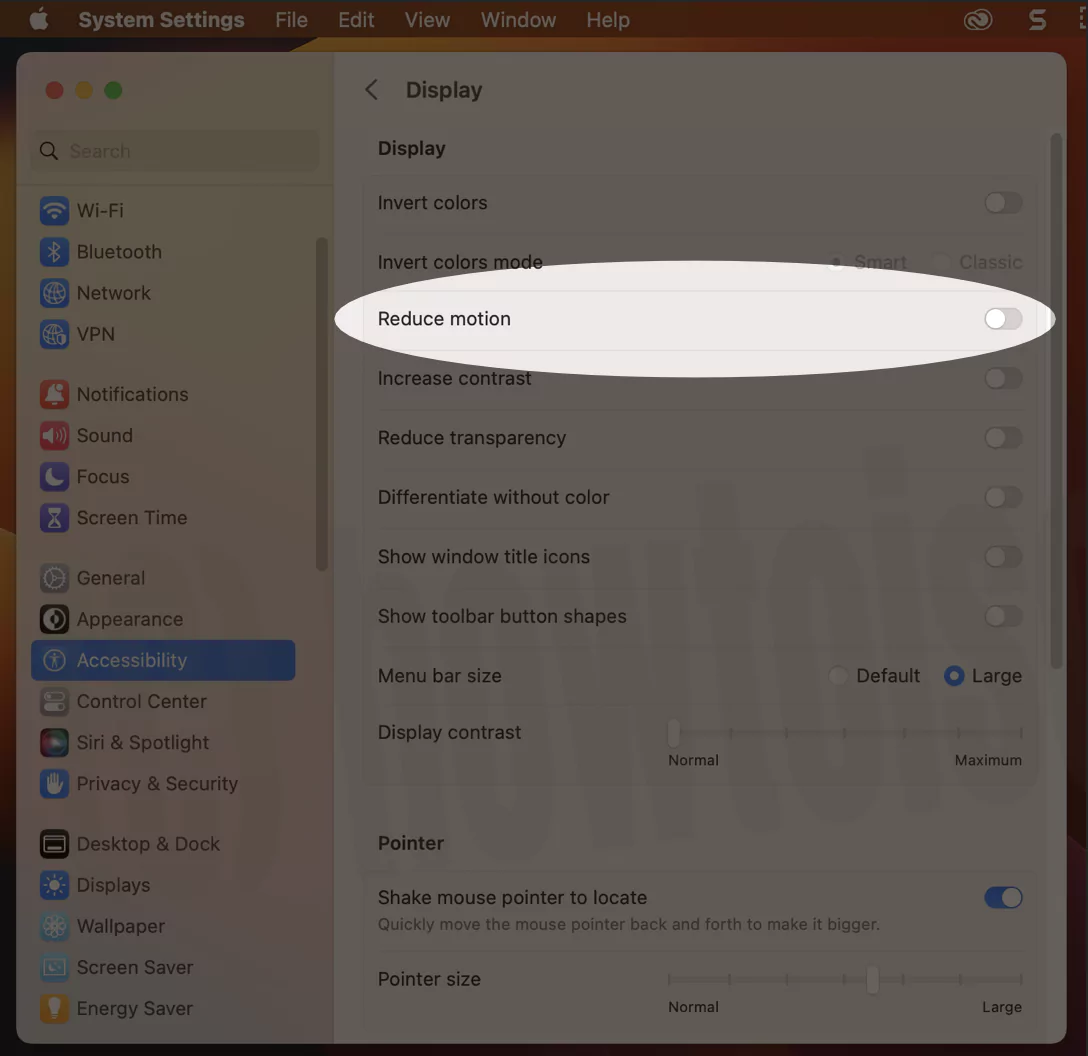 Force quit message app on Mac and Re-open it to Check the screen effect for iMessage in the Messages app on Mac.
Steps for Monterey & Earlier
1→Click on the Apple logo from the top left Mac/MacBook Menu.
2→Now, Click on the System Preferences option.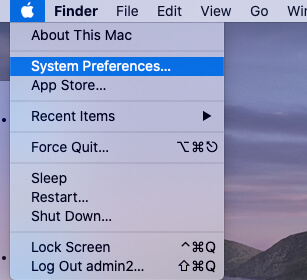 3→Next, Click on Accessibility
4→Uncheck the Reduce Motion option.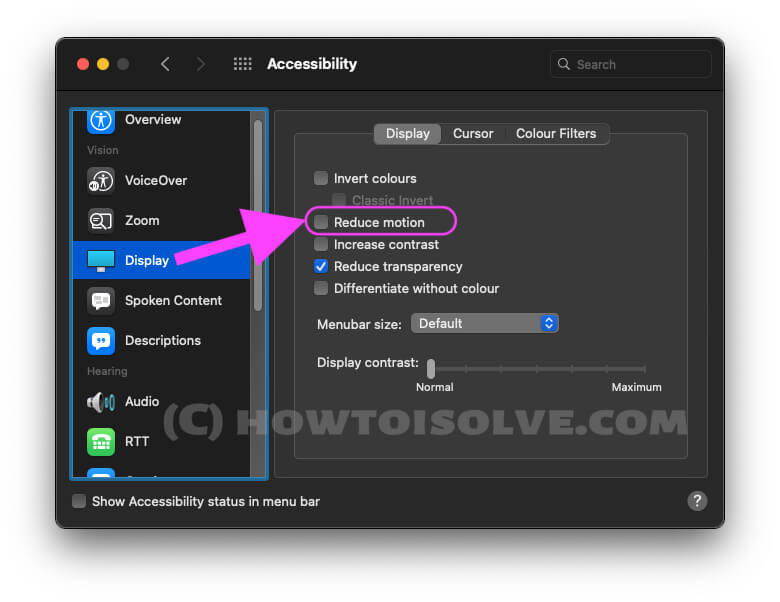 Now, You can Play the effect for iMessage in the Messages app on Mac.
That's it.
2. Check AUTO-PLAY MESSAGE EFFECTS
iOS comes with the option for AUTO-PLAY MESSAGE EFFECTS. Unfortunately, when you turn it off, the effects you send or receive will not play automatically, and you have to tap on the replay option to play it.
For that, you have to follow these steps:
1→Go to the SETTING app on your iPhone.
2→Tap on ACCESSIBILITY, then tap on REDUCE MOTION,
3→Enable the AUTO-PLAY MESSAGE EFFECT.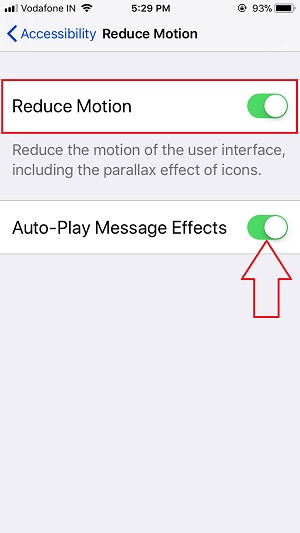 3. RESTART OR REBOOT YOUR DEVICE
This solution will help the iPhone / iPad issues. You can merely restart/ reboot your device and avoid this error.
To RESTART your device, you must press and hold the Wake/Sleep button, drag and slide it to the POWER OFF, and restart your device after a few seconds.
To Reboot your device, you must press and hold the Home button and the WAKE/SLEEP BUTTON until the APPLE LOGO APPEARS.
Force Restart/ Reboot: Power Button + Volume Down button in iPhone 7 and later model.
4. RESET ALL SETTINGS
Steps to Reset All Settings in iOS 16 and Later Version
Go to the "Settings" app > Tap on General > Then, Find and open tap "Transfer or Reset iPhone" > Tap "Reset" > Lastly, tap on "Reset All Settings."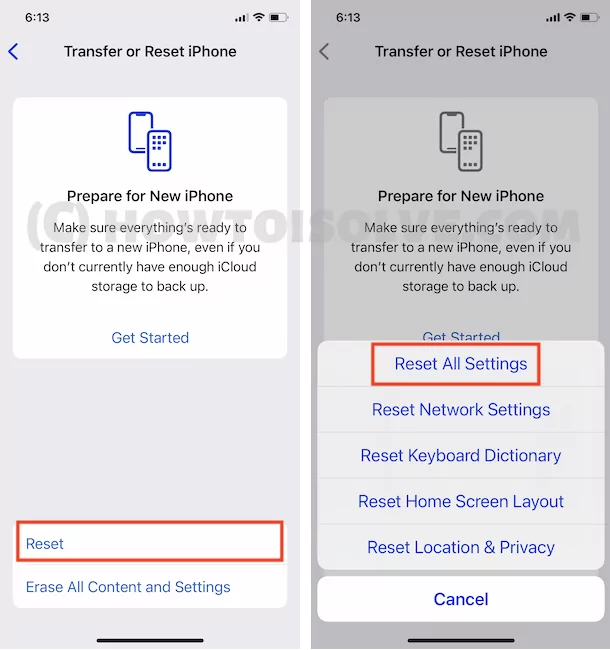 > You will be asked to enter the iPhone Passcode for security reasons. >Tap Confirm Reset All Settings. > After that iPhone will reboot.
Steps to Reset All Settings in iOS 13 and earlier Versions
You can fix the issue of the bubble/screen effect of your iOS by RESETING ALL. For that, you have to go to the Settings App > General > open and tap "Transfer or Reset iPhone" Move down to the last of the screen, then tap on the RESET.
Then tap on the RESET ALL SETTINGS, then confirm ON the POP-UP.
5. QUIT THE MESSAGE APP AND LAUNCH IT AGAIN
To quit the messaging app, you have a double-tap on the HOME button and SWIPE UP the messaging app from a multitasking screen, and after some time, open it again and try.
6. SIGN OUT AND SIGN IN TO THE MESSAGING APP OR USE APPLE ID FOR IMESSAGE
Signing out and still signing in may fix your problem for the only iMessage or in Group. To do this, you have to follow these steps:
1→Go to the SETTINGS APP,
2→Then, tap on MESSAGE,
3→Tap on the SEND AND RECEIVE.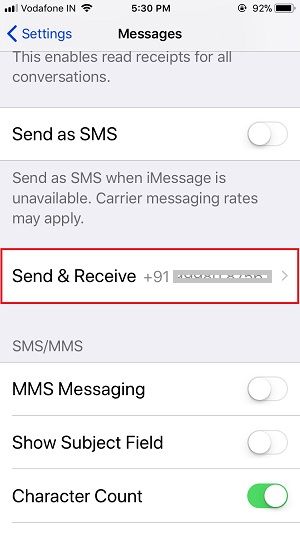 4→See and Tap on your Apple ID: TAP YOUR APPLE ID, tap on SIGN OUT and then again SIGN IN.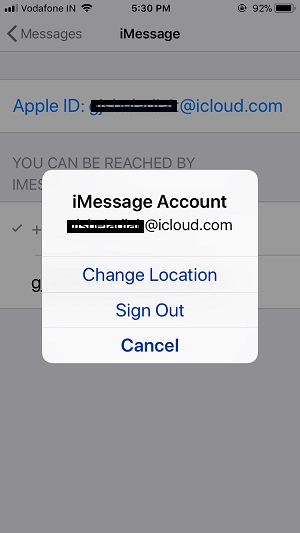 Another way to check this is to choose your phone number under START A NEW CONVERSATION.
Or
Use Apple ID for iMessage; in many cases, iMessage doesn't work with Phone numbers because of Activation failure, the Carrier is not supporting iMessage, iMessage is not available in your Plan so on. So I recommend using Apple ID as iMessage from iPhone Settings. Settings app > Messages > Use Apple ID for iMessage > Sign in with Apple ID > That's it.
7. DISABLE THE 3D TOUCH
Depending upon the device, it might appear as a 3D Touch or Haptic Touch option. 3D Touch comes with Massive updates in the different apps with 3D Touch. Sometimes it works by disabling 3D Touch on iDevice from the settings app. The earlier iPhone devices support 3D Touches like iPhone [6s, 6s Plus], iPhone [7, 7 Plus], iPhone [8, 8 Plus], iPhone X, XS, and XS Max]. In comparison, the latest release devices support Haptic Touch, including iPhone SE (2nd generation), iPhone XR, iPhone 11, and later.
To Turn on Haptic Touch, you have to follow the given steps,
1→Go to the settings APP,
2→Then scroll down to ACCESSIBILITY,
3→Select the TOUCH,
4→. For Haptic Touch, you can select Touch duration speed and test it. Or, For 3D Touch, turn TURN IT OFF using the slider.
8. WAIT AND RETRY
Some users have reported that the iMessage is not working instantly, but if you wait a few hours and retry, it may start working. You wait for 24 hours without using it and then use it to start working again.
It will help if you need WiFi (WiFi not Working?) or Cellular data (Cellular Data Not Working?), it's only running on the Internet for free.
9. RESTORE YOUR iDevice
If the above things do not work, restoring your device is the last option. For example, to fix the bubble screen effect on your iOS device, you have to restore it, but before restoring, you have to take care of the backup of your equipment in advance.
10. FEEDBACK
You can give input to Apple or Make Genius Bar Appointment. They handle various issues with apple devices and products. In addition, their team will assist you over live chat or Phone calls.
Connect with on comment box below for more help, and post your suggestion and guide to fix any iPhone iMessage Screen Effects not working After iOS Update.