🗓️
October 31, 2023
By ✍️
Jaysukh patel
Zoom is one of the most widely used video conferencing apps. Many people rely on it for their daily meetings. To further enhance the user experience, the developer keeps releasing new updates and features. However, many users encountered Zoom update error 10002 on their Mac due to some unknown reasons. If that's the same with you, this troubleshooting guide help you out to fix it. So, without any ado, let's get started!
Read More – Fix Can't download Zoom on My Mac & Won't install & Open
Zoom Installation Error on Mac: Fix
Before proceeding to this troubleshooting guide, let's first understand what this Zoom updated error 10002 means.
Read More – Fix Zoom App Crashing on Mac
What is Zoom Update Error Code 10002
If you keep receiving Zoom Update error code 10002, there could be various reasons for it. Unfortunately, such errors are uncommon, but Zoom's support website includes different error codes to help users eliminate them.
Zoom update error code 10002 is an error that occurs when trying to update the Zoom application on your Mac. This error can be due to multiple reasons, such as a broken source link of the Zoom package, antivirus software quarantining files downloaded by the Zoom installer, and a Mac computer failing to update.
Solution #1.Restart your Mac
Restarting your Mac will fix the installer. And then, you'll be able to update the Zoom effortlessly. For this, click on the Apple Menu in the screen's left-top corner.
From the Apple menu
select Restart…
In a Pop-up, Click on Restart to confirm.
(Are you sure you want to restart your computer now? If you do nothing, the computer will restart automatically in 60 seconds.)
If a normal restart doesn't work, try force-restarting your Mac. To do so, follow the steps below.
Long press the Power Button on your iMac or long press on Touch ID button on your Macbook Keyboard.
The power button is also a Touch ID‌ / Eject button, depending on the Mac model.
Your Mac's screen will go dark, and your Mac will restart.
That's It!
Read more – 11 Solutions to Fix Zoom Not Working on Mac
Solution #2. Force Restart Zoom App
More often than not, the Zoom app may not update on your Mac if there's an issue within the application. The best way to fix it is by force quitting the Zoom app itself. Here's how.
Go to the Apple Menu on your Mac computer.
Select Force Quit Finder or Use (Command-Option-esc)
Find and select the Zoom app from the list.
Click on the Force Quit button.
A pop-up will ask you Do you want to force "zoom.us" to quit? You will lose any unsaved changes. At last, click Force Quit Button.
That's It!
Solution #3. Connect to fast & stable Internet
Updating the Zoom app requires fast & stable Internet. That's why we suggest connecting your Mac computer to a fast and reliable internet connection, either via a good Wi-Fi connection or an ethernet cable. In this scenario, we suggest not connecting to a mobile hotspot since the internet speed is slower, and thus Mac won't download the updates.
Solution #4. Ensure your Mac computer has adequate free storage space
As we all know, Apps on your Mac occupy a good chunk of space. However, this storage on Mac is also used to download any update. The Zoom update cannot be downloaded if your Mac is running on low storage space. If so, read our article on how to free up space on Mac. Check available free space,
Click the Apple Logo on Mac.
Go with System Settings…
Click on the General tab.
Select the Storage.
Next, Wait for a while and see Updated numbers of Free space.
Hint– Tips to Free Up Space on your Mac Computer.
Read more – 250+ Funny Names for Zoom Meeting
Solution#5. Turn on ZoomDaemon
Enabling ZoomDaemon will temporarily resolve the error code 10002 on your Mac device. This solution is officially suggested on the Zoom support page. To enable ZoomDaemon, you need to run the below command.
Press the Command + Space on Mac.
Enter the Terminal. (here are different methods tricks to open the terminal on macOS).
Copy the command in the terminal window sudo launchctl load -w /Library/LaunchDaemons/us.zoom.ZoomDaemon.plist
Enter your password terminal on Mac.
As suggested on the support page, the auto-update may not work, but you can update the zoom manually.
Solution #6. Enable Zoom toggle on the Login items list
There is no particular reason for enabling the Zoom toggle on the login items, but for many users, it worked wondered. Thus, it would help if you tried it out on your Mac computer. Here's how.
Go to the Apple Menu on your Mac computer.
Select System Settings…
Choose General from the left pane.
Click on Login Items.
(Useful – Trick to Change Lock & Login Screen Background On Mac)
Select the "+" Icon that you can see in the given picture example.
Click on the Applications
now select Zoom.us App in the Apps list.
At last, click on the Open button to launch the Zoom program.
Solution #7. Check if the Antivirus isn't blocking the installation
The antivirus on your Mac computer can block the installation of apps. If you are facing an issue while updating Zoom, it's feasible that the antivirus software restricts the process. You can cross-verify by checking the list of apps & websites blocking the process. In case the zoom is present there, remove it.
Solution #8. Delete the Zoom app and reinstall it
With this solution, you can rest assured that you will not experience any loss of your Zoom account.
You must try reinstalling Zoom on your Mac computer to resolve the issue. For this, follow the steps below.
Click on the Finder Icon present in your Mac dock.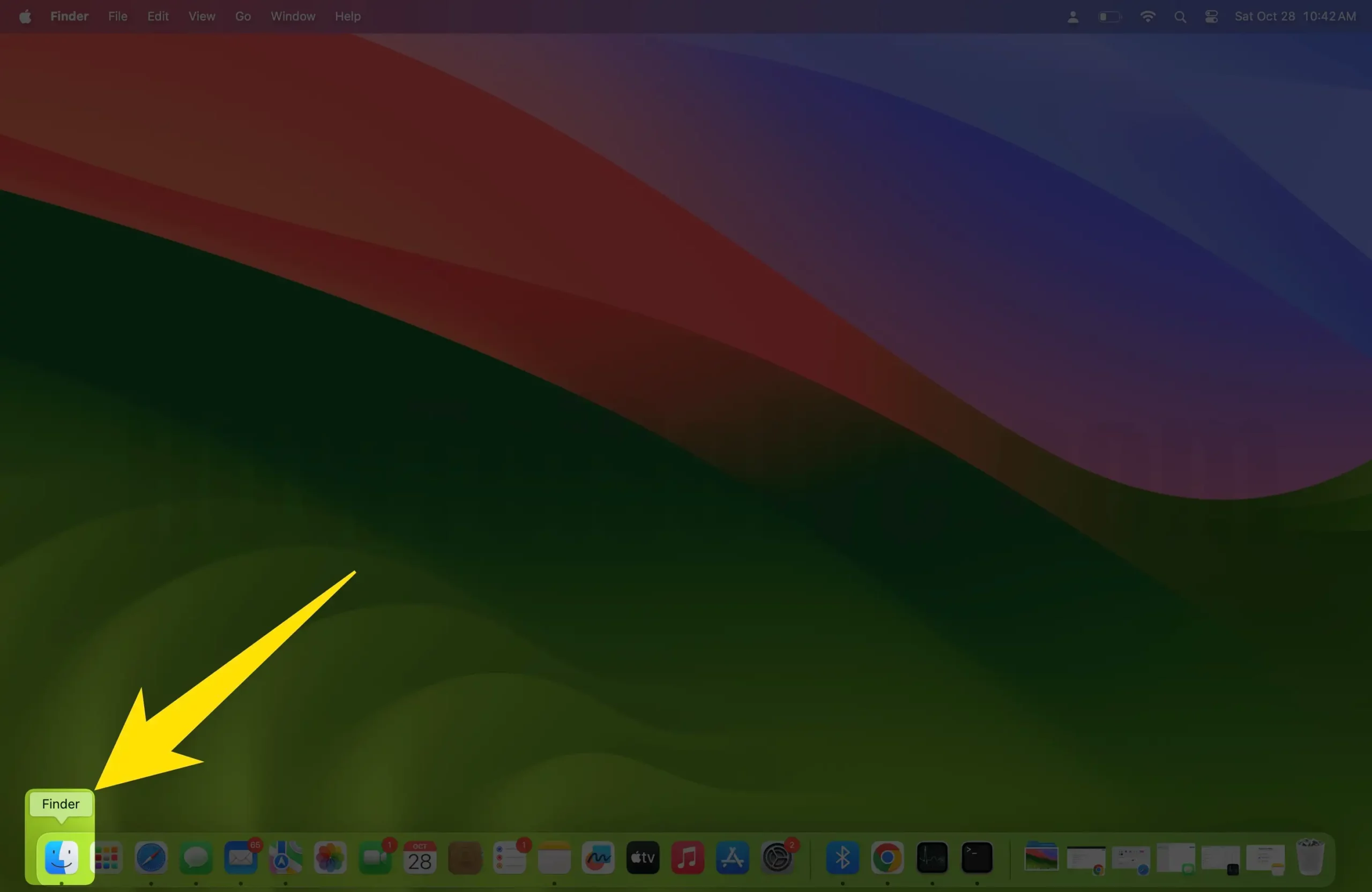 Select Applications from the left pane.
In this list of applications, search and right-click on the Zoom App Icon.
From the prompted menu, select Move To Trash option.
Hint– Fix Error (The item "zoom.us" can't be moved to the Trash because it's open.)
Now restart your Mac computer. Once the restarting procedure is finished, go to Zoom.us.
Then, download Zoom on your Mac again.
Hopefully, the Zoom issue on your Mac will be resolved. If not, then move forward to the next solution.
Solution #9. Update macOS
The current macOS version has bugs that can prevent the Zoom app from updating correctly. The best part is updating Mac to the latest macOS can fix the problem. For this, follow the steps below.
Go to the Apple Menu on your Mac computer.
Select System Settings…
Choose General from the left pane.
Click on Software Update.
Now, let your Mac computer load a new version. If available, click on Checking for updates…
Solution #10. Contact Zoom Support Team
If none of the above solutions worked for you, it's high time to contact the Zoom support team. Tell them what you are really facing, and accordingly, they will offer you a solution.
Final Thought!
We hope all of the solutions mentioned above helped fix Zoom update error code 10002. But if it is still continuous on your Mac even after contacting the Zoom Support team, try contacting the Apple Support Team as it could be an issue that lies on your Mac but not on Zoom.